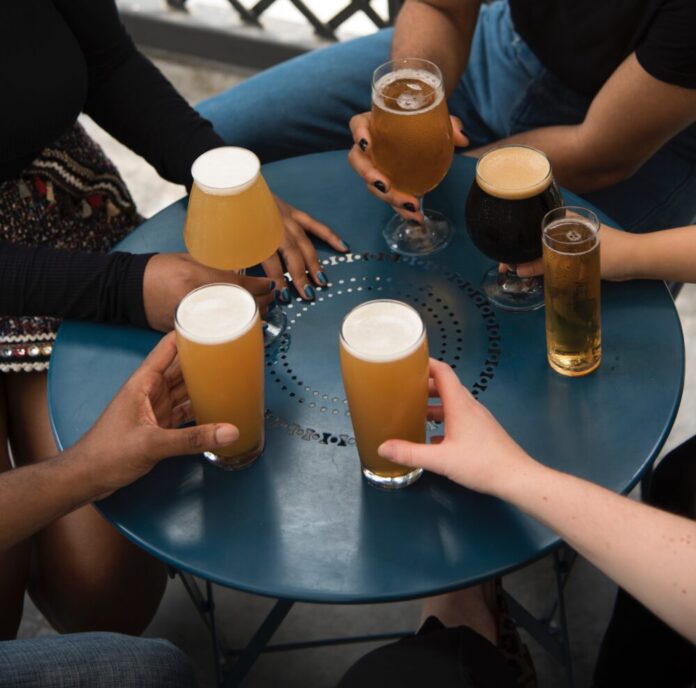 Sour beer is a centuries-old style that, in recent years, has seen a massive leap in popularity. Originating in Belgium, the style was also embraced in parts of Germany during its infancy, evolving into several distinct regional flavours. Now craft breweries around the world have embraced the delicate and unpredictable style that is sour beer. This list isn't meant to be the top few or even the best of the style, just my top picks.
My first pick goes to Nectarous from Four Winds Brewing in Delta, B.C. This, in my opinion, is the best brewery in British Columbia. This dry-hopped sour has won multiple awards for its unique and fruit-forward style. Utilizing stone fruit for the immediate bite, galaxy hops add a bit of citrus and passion fruit flavour.
Next is a classic, the Gueuze from Brasserie-Brouwerij Cantillon in Brussels. This family owned and operated brewery has been open since 1900, brewing in the traditional Lambic method utilizing wild yeast and spontaneous fermentation. This beer is slightly acidic and has an intense, almost woody flavour to it. I love its dry and long lasting finish.
I can't get enough of the Paradise Lost from Blood Brothers brewery in Toronto, Ontario. Recent editions have included Guava, Blackberry Gin and Pear with Chai. Different ingredients are added to the brewing process depending on the time of year and availability, using a golden sour ale as a base. Although each one of these beers is different from each other, they retain the same mind-bending flavour profiles from brew to brew.
My final pick is another Belgian classic: Duchesse de Bourgogne from Brouwerij Verhaeghe in Vichte, Belgium. This selection is a perfect example of a Flanders red ale. Funky and tart, this beer isn't for the faint of heart. A complex blend of woody, earthy and slight vinegary flavours makes this a unique beer.
This list is a pretty good cross-section of different styles within the sour beer realm, which can seem strange and intimidating at times. Give some of these a shot, and maybe you'll find a new favourite yourself!
Read more: