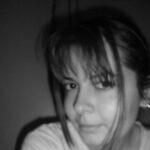 Morgan Rose Elliott is an aromatherapist, yoga instructor, animal lover, a happily married mother of two. She enjoys reading biographies and writing poems, sunny days on the beach and any shape and form of vanilla. Crazy about the '80s, her favorite band is Duran Duran and she is obsessed with Netflix original Stranger things.
If you're struggling with your weight, it's normal to want to get rid of the extras. However, sometimes it seems impossible to embark on the journey of losing weight. When you think about all the sacrifices you have to make, get rid of your favorite foods and join the...
With the constant commotion of daily lives, we cannot help being succumbed by some stressful situations. From job obligations and work-related agitation to minor daily challenges, stress has simply become a part of life. If you get entangled with your worries and not do something that will help you...