Reading Time:

2

minutes
Going vegan has many benefits, but giving up cheese is not one of them – dairy is my favourite food group. Finding comfort food as a vegan is sometimes difficult, especially where pizza is concerned. These recipes make sure not to sacrifice flavour, just because of a dairy absence. The tastiest junk food of all never has to be forbidden fruit with these mouthwatering inventions.
This pizza transports everyone to Italy, with a crisp crust and garlicky tomatoes against gooey cashew mozzarella and basil drenched in balsamic reduction. It can be made in under 30 minutes, making this a definite week-night staple with the perfect amount of tang, sweetness, and crispiness.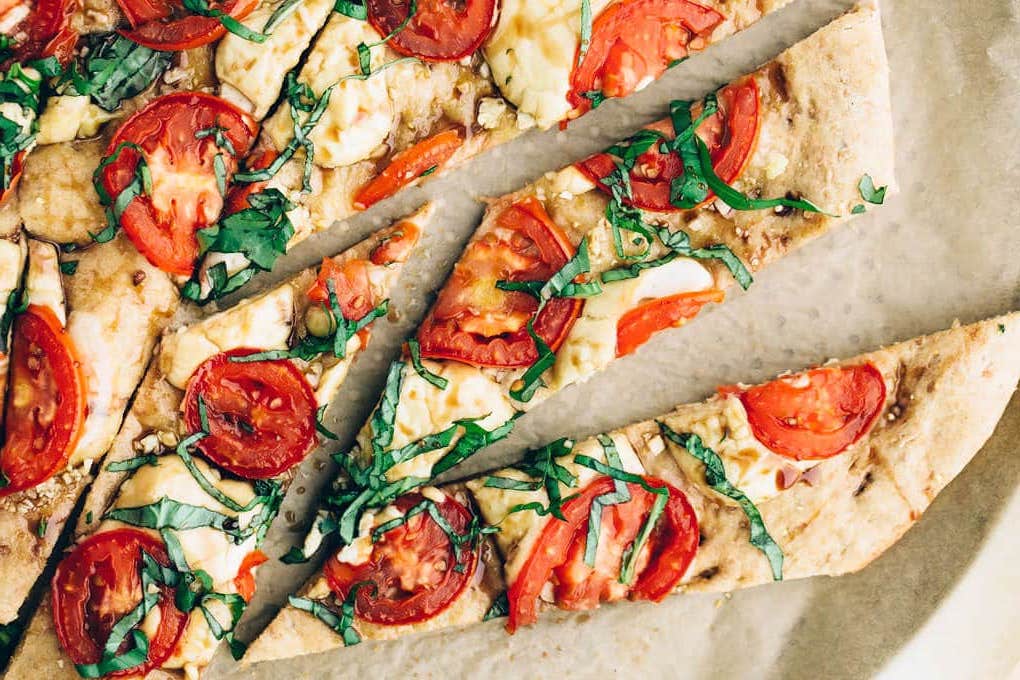 Broccoli and cheese sauce is a childhood favourite that I'm still addicted to as an adult. This pizza throws a huge dollop of it on a plant-based pizza with onions. Vegan cheese sauce drenched broccoli florets are scattered atop a gluten free crust with just a hint of olive oil for a grown up take on an old school classic.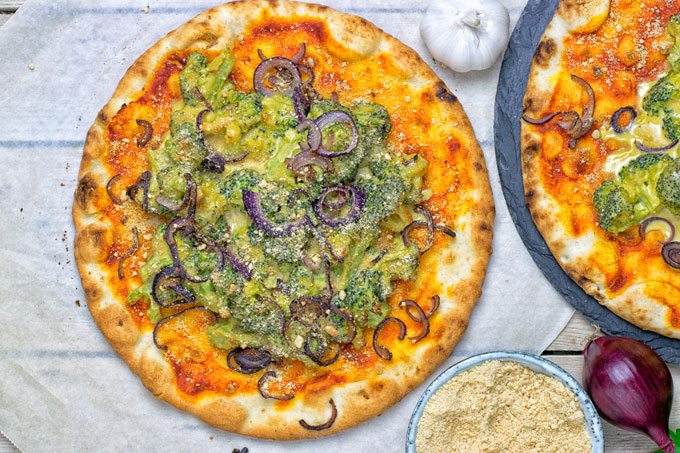 Mimicking a white pie with vegan pizza is a tricky feat, but this garlic macadamia ricotta and spinach one takes the cake (or pie, in this case.) lemon juice-soaked macadamia nuts, white miso, and nutritional yeast make up the ricotta, while the white sauce is composed of cashews, cauliflower, and almond milk.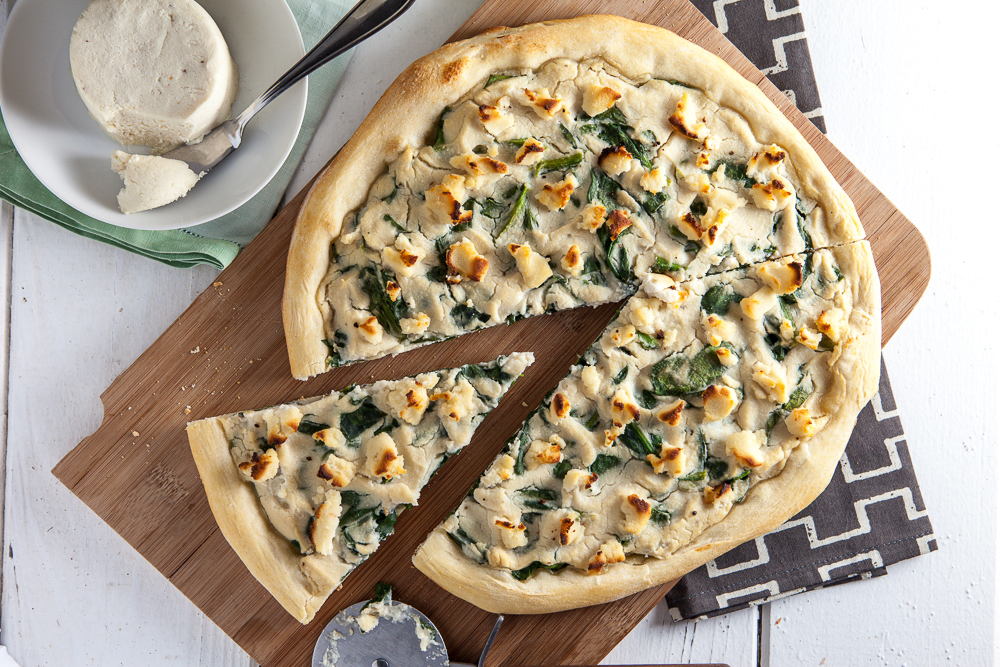 Cheese addicts will have no problem converting to veganism with this pizza to help them through the transition. Copious amounts of marinara sauce, shredded cashew mozzarella cheese, and bread-based pizza dough create a masterpiece that even picky kids will find hard to turn down.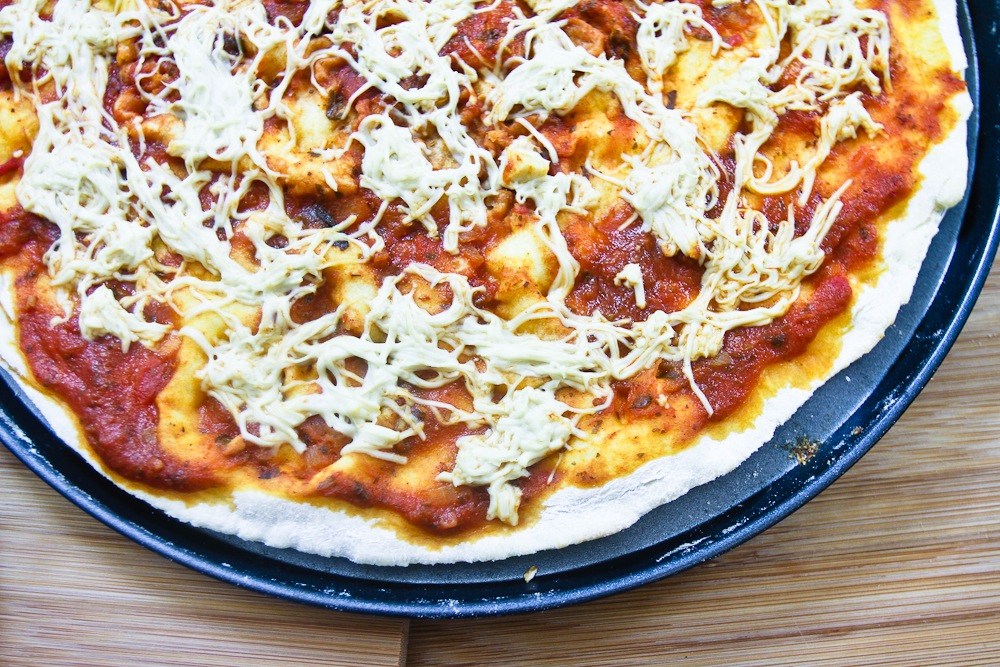 Recreate game night snacks the vegan way with a buffalo cauliflower pizza featuring a tofu blue cheese spread. Even the manliest carnivore in your life will have a hard time turning this wings-and-dip remix down. If it becomes too beady for you, just dip that fried goodness into the blue cheese spread, a la carte.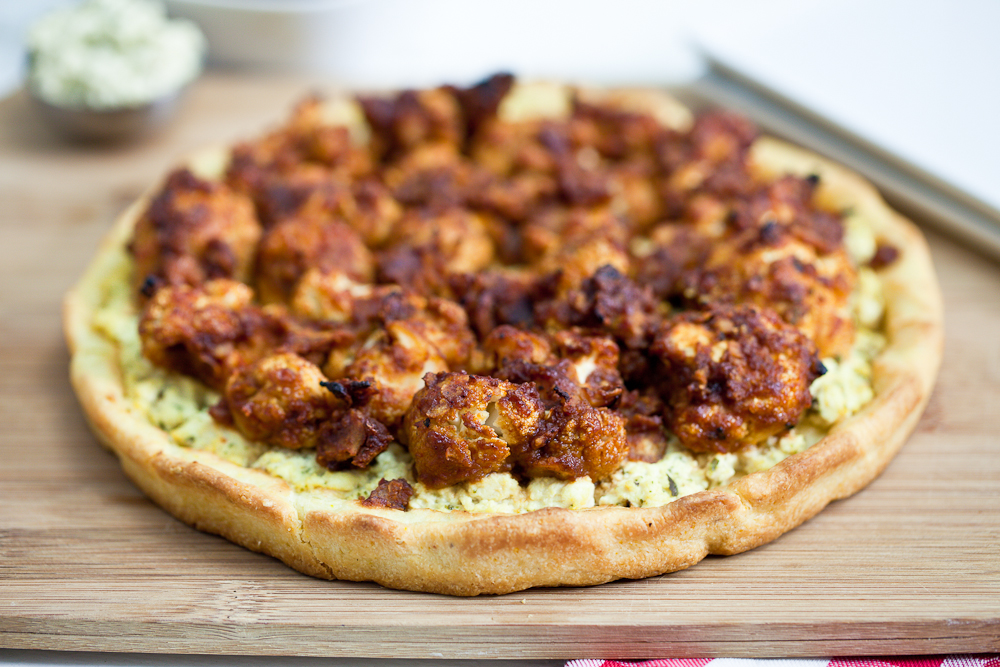 I admit to having a deep obsession with unconventional comfort food marriages, and Mac and Cheese pizza plays a large role in that. Cheesy chipotle and  quinoa shells sit atop a thick, soft and pillow-y crust constructed of kamut and cashew flour. Spice levels can be adjusted in this recipe.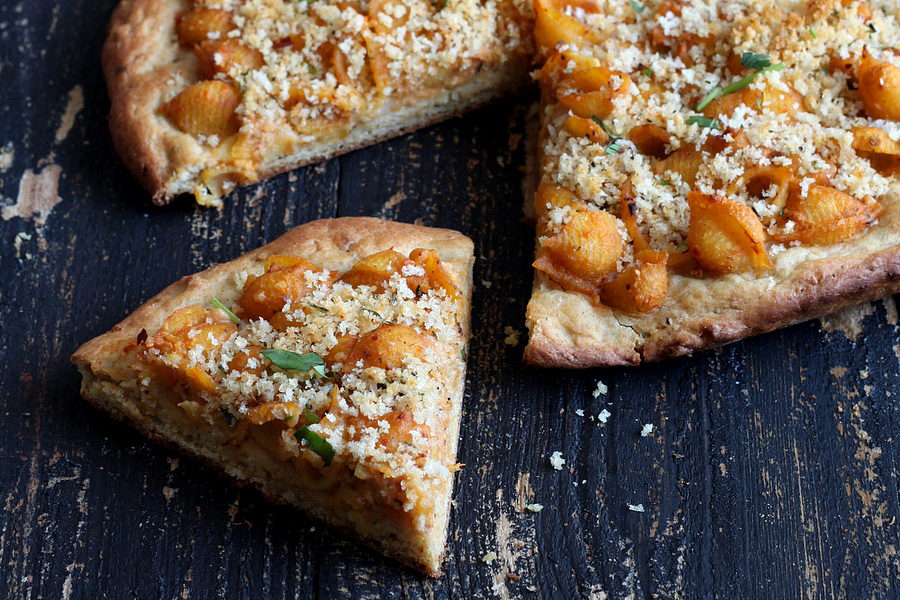 Indian fusion pizza sounds a little sketchy, but once you break down this genius reconstruction , there's no turning back. A Western take on Gobi Paratha, this beauty features a cauliflower potato crust drizzled with cucumber and yogurt raita. This recipe is vegan, and free of grains and gluten. Thicker sauces settle better than watery ones.