Reading Time:

4

minutes
Vegans cannot live on carrots alone! We need flavour, we need spice, we need…
Pizza.
A perfect circle of perfect ingredients. Soft and crispy crust. Warm, gooey cheese. And succulent baked vegetables.
Finding a plant-based pizza used to be a true nightmare, and the options were not so hot. Luckily now the tables have turned, and all over the city of Toronto, pizzerias and restaurants alike are offering up great options for pizza loving vegans.
Here is my pick of the best vegan pizzas in Toronto.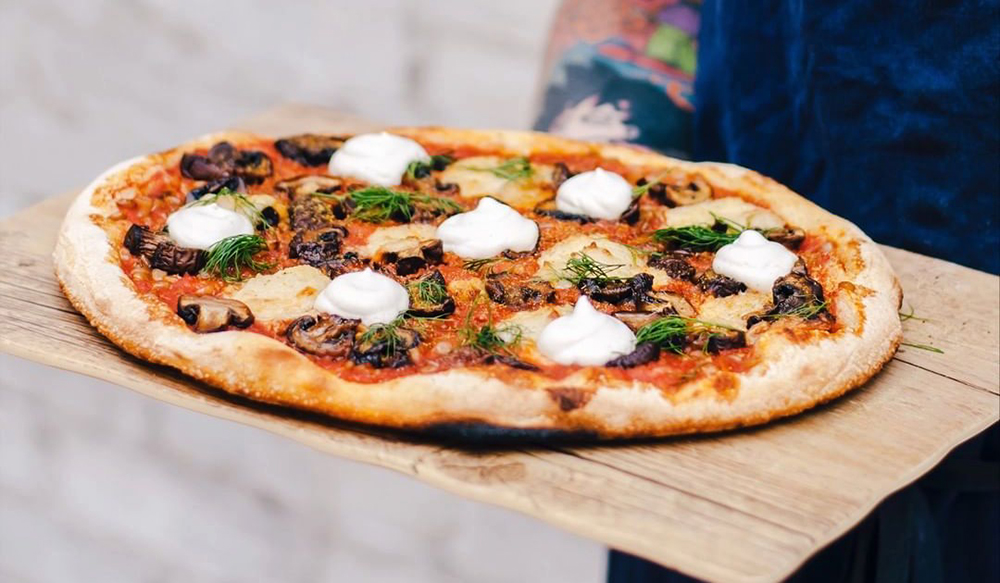 @plantatoronto
1221 Bay St, Toronto
Although it is not exclusively a pizzeria, this plant-based restaurant offers three different pizzas to choose from. My personal favourite is the Italian Job. A clever name for a tasty dish. At first glance, it may seem like an imitation of a traditional pizza, made with tomato sauce, mozzarella (cashew), roasted garlic and mushrooms. But the farro and fennel, as well as the unique taste of the soft thin dough, make it something entirely unique.
(side note for celiacs: Planta does offer gluten-free pizza dough, but at an added cost)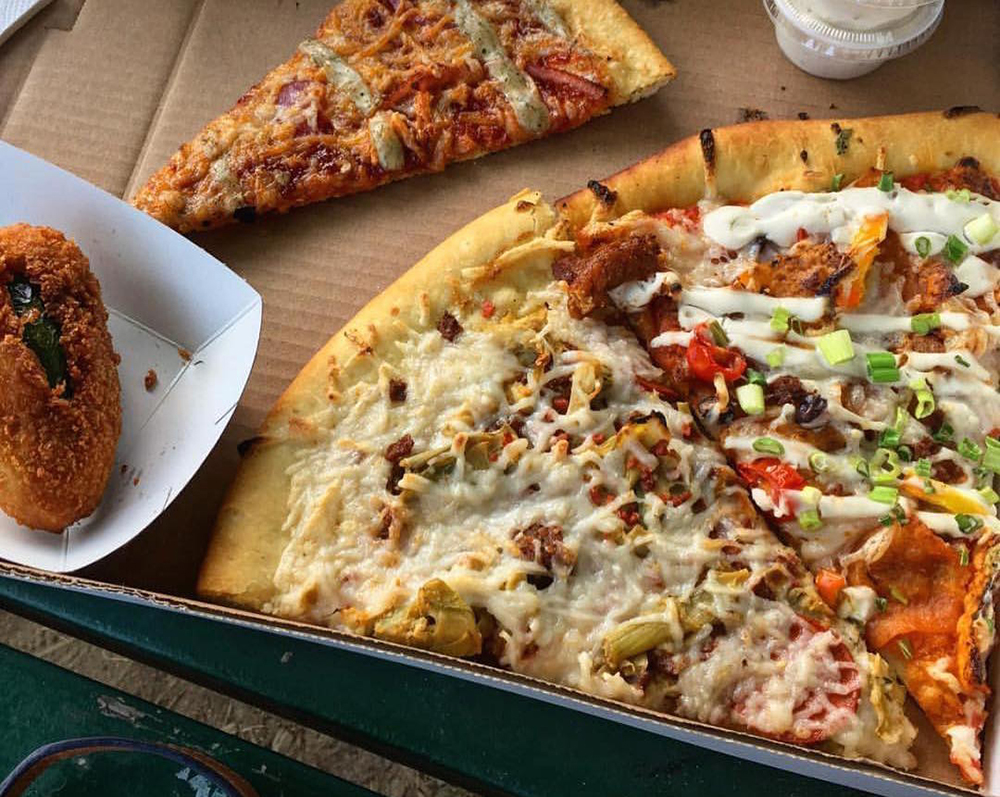 @pizzaapiecalypse
735 Bloor St W, Toronto
A little out of the way, but well worth the trek. There is plenty of pizza here! 100% vegan and 100% delicious. Grab a box to go, in small or large. The flavours are fun, wacky and wild. The Slayer!!1!!1!!! packs a bit of spice, so if you're looking for a cooler bite, try The White Walker. If you're a fan of the HBO hit, Game of Thrones like me, you'll know why I had to try this pizza. Made with creamy garlic sauce and faux chicken, it has revived my love of plant-based "meat."
(side note for celiacs: Apiecalypse Now! Offers gluten-free options for some of their pizzas, however only in small, and at a cost – with no guarantee of contamination with traces of gluten)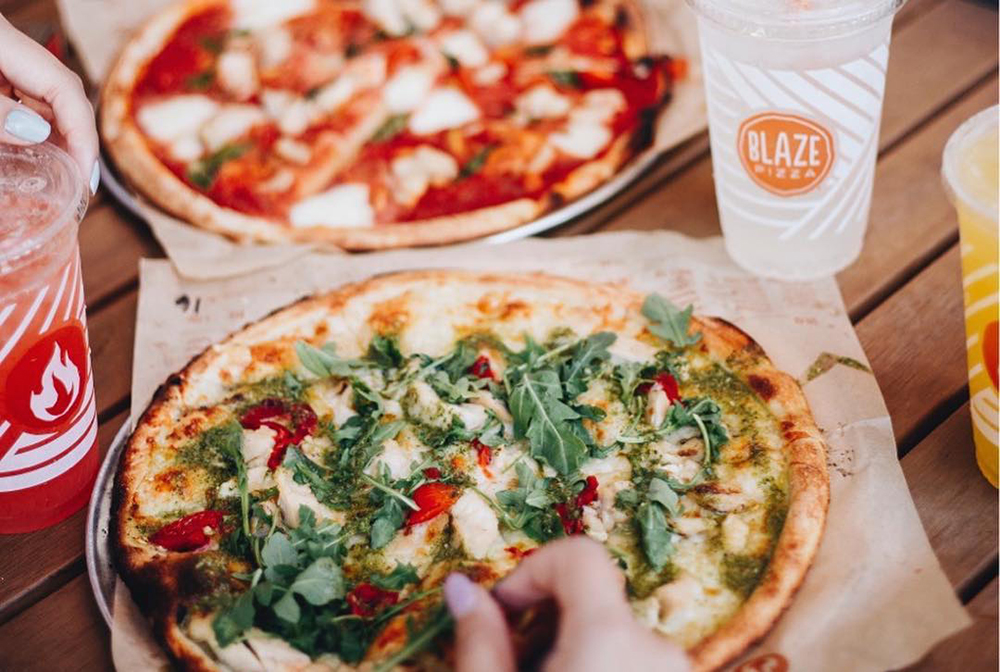 @blazepizza
10 Dundas St E #124, Toronto
There are dozens of locations for Blaze Pizza all across the GTA. This casual chain serves up pizzas day and night, offering a menu of selections to choose from. But when I go to Blaze, I'm not there to order from the board. I want to create my own, personalized pizza. And at Blaze, eating with dietary restrictions is surprisingly easy. If you tell the employee behind the counter that you are vegan, not only will they point out the plant-based toppings, but they will offer to change the gloves they use to prepare your food – so your pizza does not come in contact with any animal products! The same can be said for nuts, eggs, and fish. I have to admit, Blaze is very careful when it comes to allergies. Thanks to that, you can dress up your pizza any way you like! With vegan cheese, or even gluten-free dough if you wish. I always go a little overboard with toppings here, and end up with a mountain of arugula, artichokes, mushrooms, cherry tomatoes, spinach, roasted Brussel sprouts, and black olives – and I love every bite of it!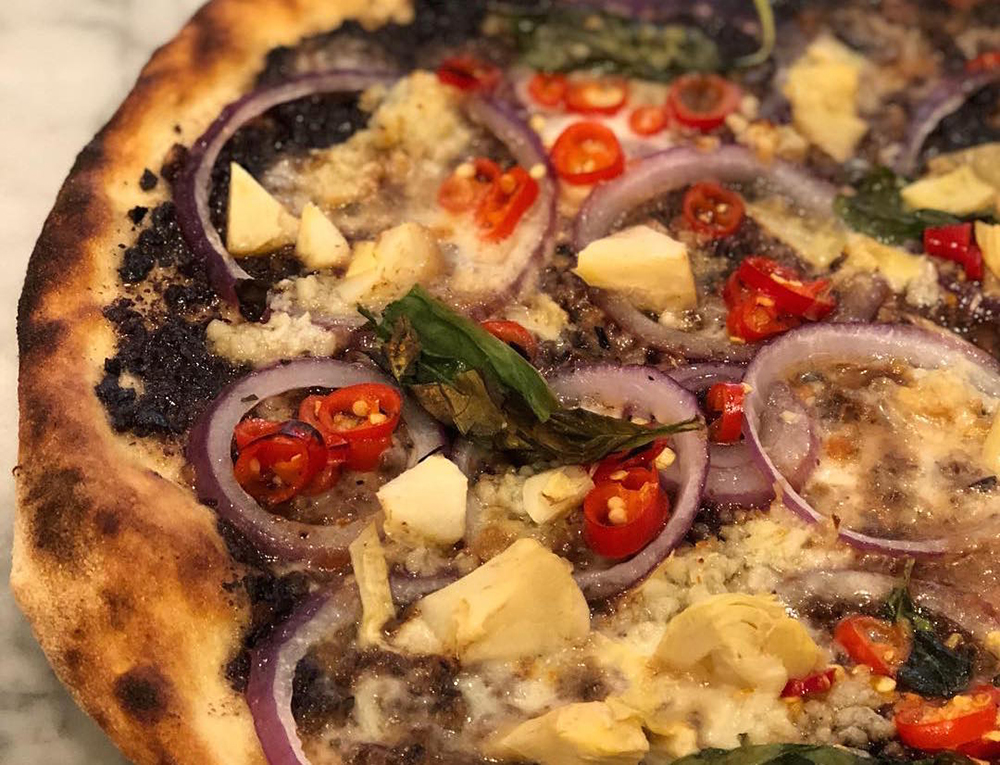 @salttobacco
521 Parliament St, Toronto
Yes, it is in Cabbagetown. And yes, it is yummy. They are not by any means a vegan pizzeria. They still sell pies with bacon, cheese, pepperoni, parmesan and prosciutto. But, they also offer up the Sausage Party. A plant-based pizza with vegan mozzarella and vegan sausage. It is a tasty treat, but if "sausage" is not your cup of tea, don't fret. The friendly staff can make any one of their other pizza's with vegan cheese, at no extra cost! That's why their Marinara pizza, made with dairy-free cheese, is my other go-to choice.
(side note for celiacs: Salt & Tobacco offers gluten-free crust, however at a cost – and with no guarantee of cross contamination with traces of gluten)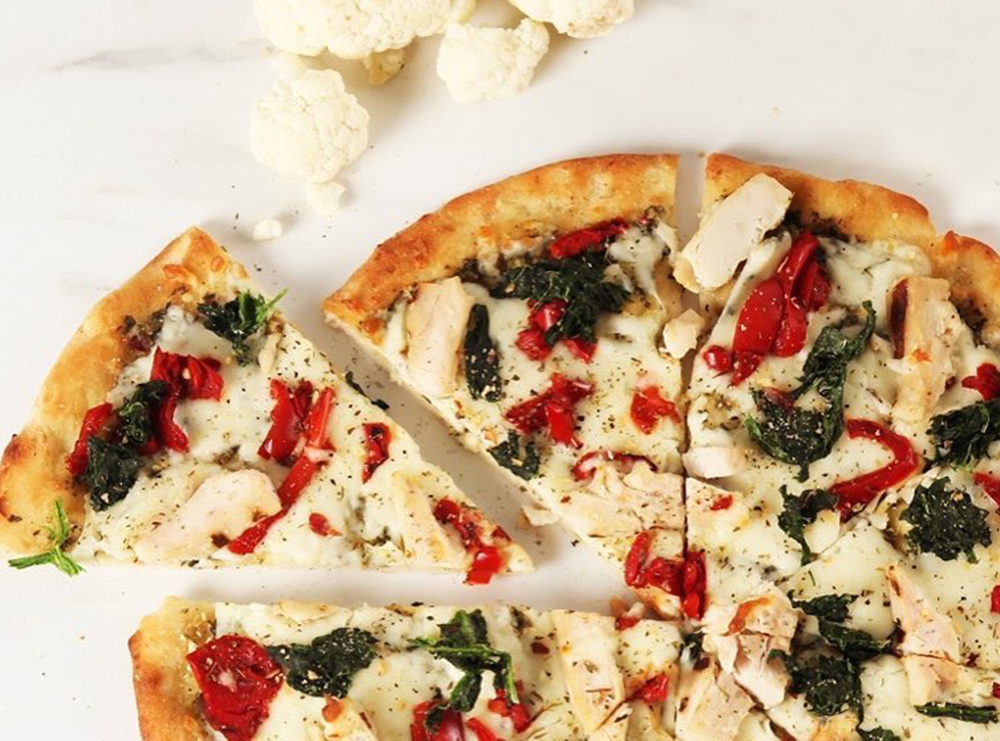 @pizzapizzaltd
328 Bloor St W, Toronto
With simply too many locations to count, Pizza Pizza is the place to go to for casual, quick, and cost-friendly pizza. And yes, they do make vegan pizzas! You can custom create any pizza with diary-free cheese, and gluten-free dough. Lately, my favourite to order has been their dangerously delicious cauliflower crust (made with, you guessed it, cauliflower). It is thin and full of flavour. With a pile of spinach, mushrooms and broccoli on top, it is my personal guilty pleasure.
(side note for celiacs: Pizza Pizza offers gluten-free crust, however only for a 10" pizza)
Read More
The Best Faux Meat In Toronto