Reading Time:

3

minutes
Coconut Macaroons
Not that long ago macaroons were just a popular as macarons. I mean, I see the appeal of macarons. They come in a lovely array of bright colours and flavours. And it's just fun to say macarons. However, I love the chewy sweet taste and the ease of making coconut macaroons. Have you ever made (or seen how to make) macarons? That cookie is not for the faint of heart baker.
Macaroon vs Macaron
Incidentally, both are cookies of a French origin. Well, the legend goes that the macaroon is an American twist on the classic French macaron. Macaroons are made with coconut and macarons are made with almond flour. Both cookies utilize a meringue to lighten the otherwise dense ingredients. The difficulty factor in making them is extreme. Macarons will have you in the kitchen for hours while the macaroon can be whipped up in minutes. Nope. I leave macarons for the pros and stick to making simple macaroons at home.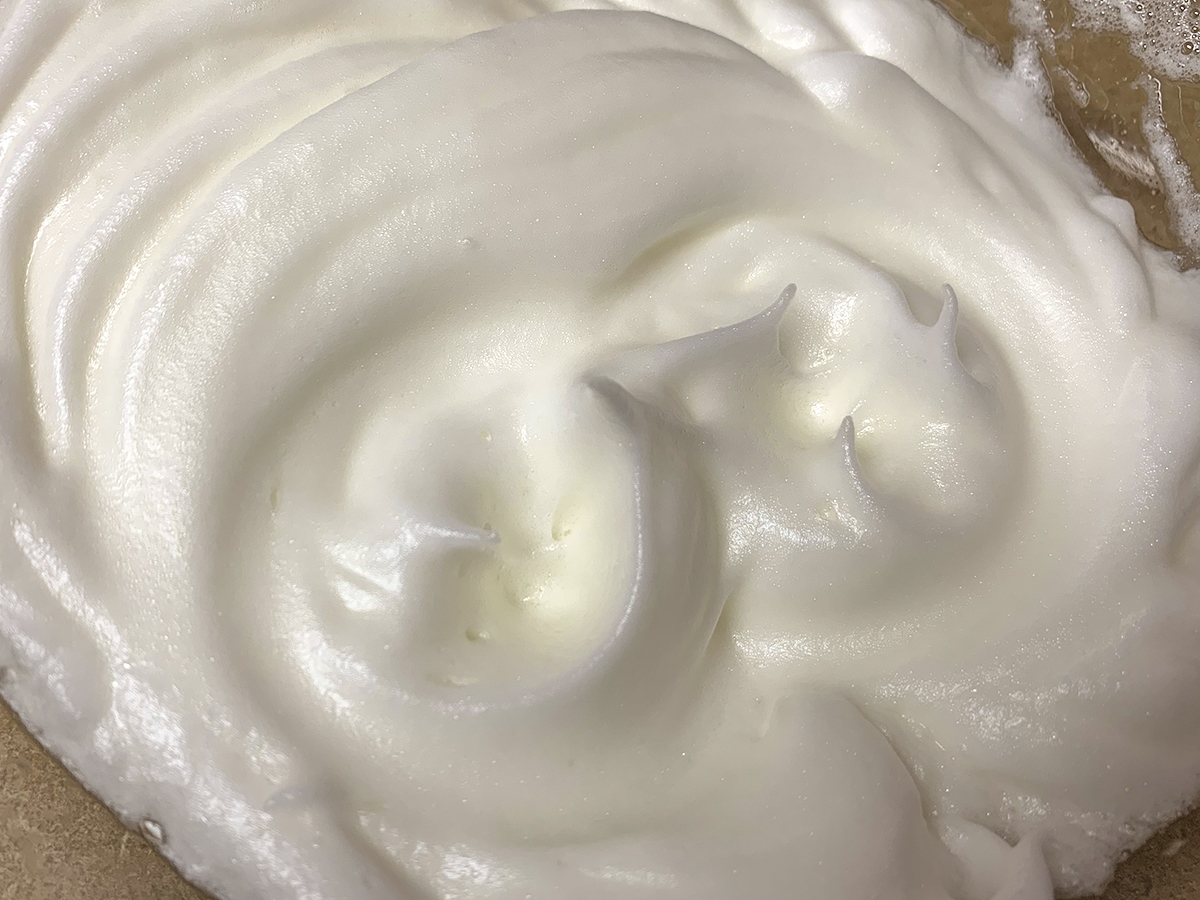 The Meringue
The key to making perfect coconut macaroons is the meringue. The meringue brings the other ingredients together into a cohesive unit while helping to lighten the batter at the same time. To get a perfect meringue, use room temperature egg whites. Warmer eggs whip faster than cold eggs. A quick way to warm up eggs is to place them in a bowl of warm water for about 15 minutes. Separate the yolks from the whites, then beat them on high with an electric mixer until firm peaks form. You will know when the meringue is ready when peaks will hold and the ridges are more distinct, but the tips fold back on themselves.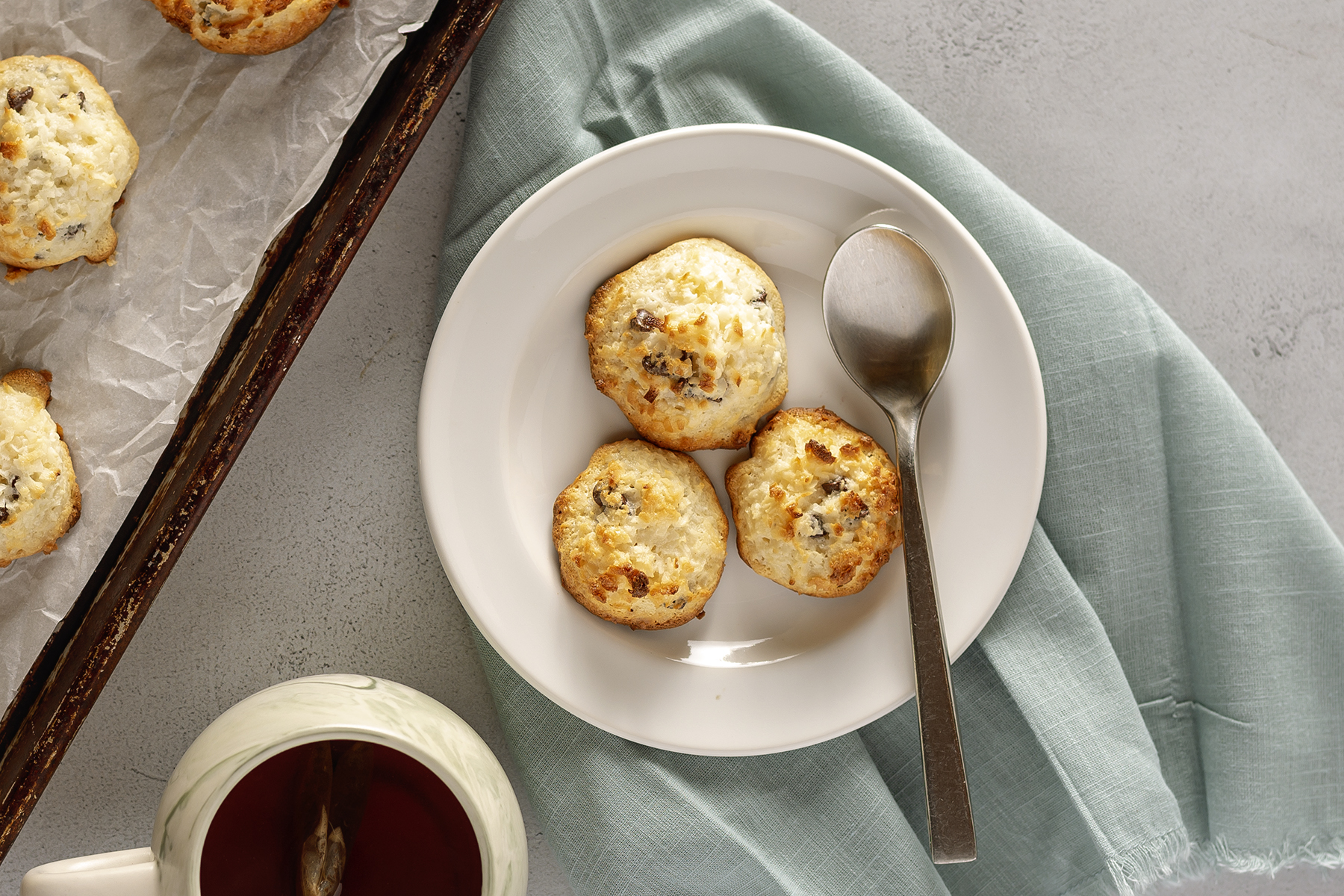 Ingredients
14 ounces sweetened shredded coconut
1/4 cup mini semi-sweet chocolate chips
14 ounces sweetened condensed milk
1 teaspoon pure vanilla extract
2 large egg whites, at room temperature
1/4 teaspoon kosher salt
Directions
Preheat the oven to 325 degrees F.
Combine the shredded coconut, condensed milk and vanilla in a large bowl.
Add the salt to the egg whites. With a hand mixer fitted with a whisk attachment, whip the egg whites on high until medium-firm peaks form.
Fold the egg whites into the coconut mixture.
Use a small spoon to drop the batter onto a parchment paper lined cookie sheet
Bake for 25-30 minutes, until golden brown.
Cool and serve.
Be sure to use parchment paper to line the cookie sheet. The macaroon batter is very sticky due to the high sugar content. It will stick to a silicone mat! Let the macaroons cool for five minutes before you remove them. This will allow the cookie to set and make it easier to handle. Store cookies in an open container–yes, uncovered. The cookies will soften if stored in a closed container.
Macaroons are best if eaten within a couple of days of baking. They are a tender cookie and not meant for storage. Serve cookies with a cup of lightly sweetened tea or coffee. Macaroons are plenty sweet, so it's okay to drink your coffee black.
Read more: