Reading Time:

3

minutes
With quarantine and social distancing in full effect, it's easy to get cabin fever fast. You can work your way through cookbooks, but so many of those recipes are either very elaborate or entails that you buy ingredients that are currently out of stock at many vendors. Keep it simple and delicious with these one-pot and one-skillet recipes that will leave you with plenty of leftovers, and none of the dishes.
Let's start off with the ultimate comfort food of all time: lasagna. This is a twist on the meticulously layered carb-filled classic. It's a slightly deconstructed version made in a pot, with the addition of immune-boosting bone broth collagen – something we could all do with, right now. Indulgent and good for you? How can you say no to this hot and gooey classic? The cleanup is much easier than the original oven-baked rendition.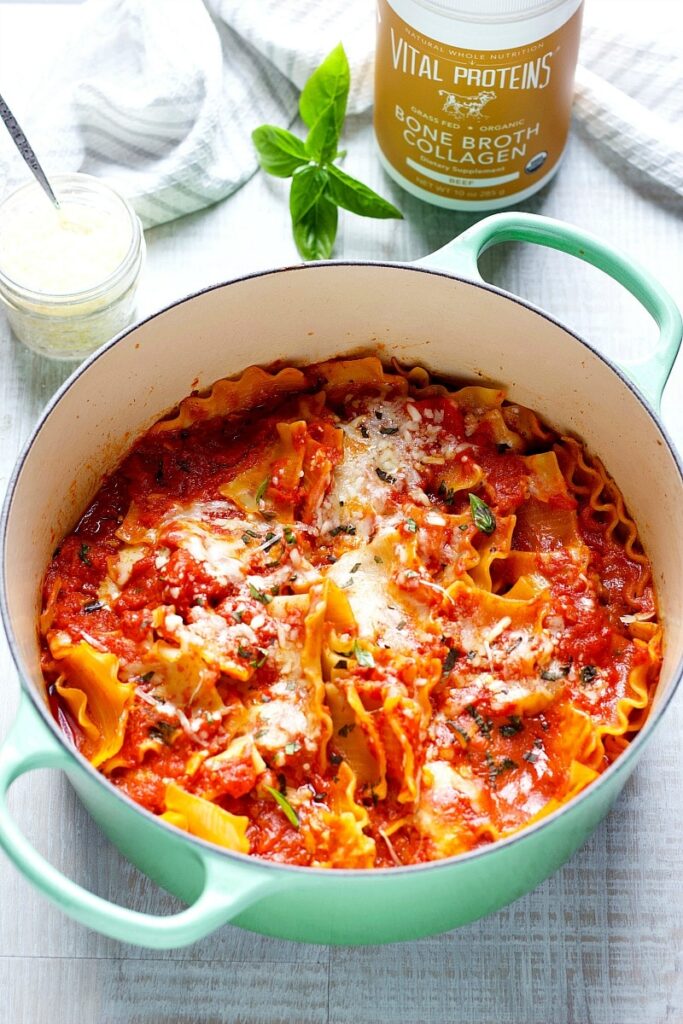 Linguine with lemony mushroom and onion sauce
Since you can't go out to your favorite Italian date night spot, recreate a famous pasta dish at home. This lemon-infused linguine featured mushrooms and onions in the spotlight, for a vegetarian-friendly but extremely hearty meal. The onions are caramelized, the mushrooms are brown button, and while it's not the most virtuous recipe (hello heavy cream and cheese), it is most definitely a hit with anyone who gets their taste buds on it.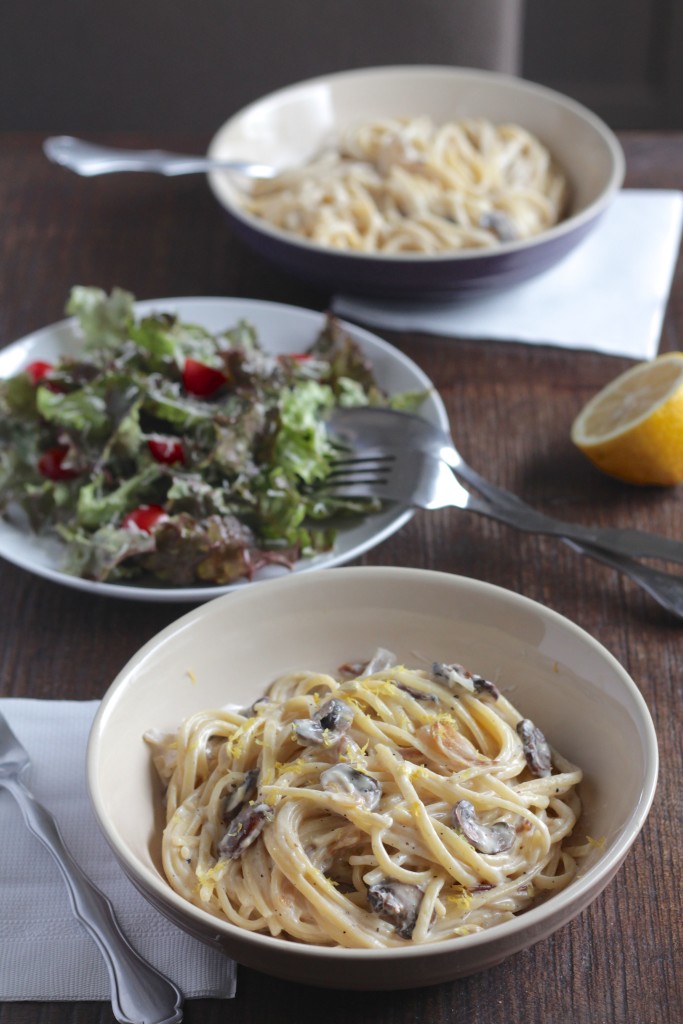 As warm weather slowly dawns on us, get ready with the most refreshing recipe ever. Take a bite of one-pot lemon orzo shrimp, which kids and adults will both be drooling over. Filled with juicy shrimp, orzo pasta, and plenty of herbs simmering in chicken broth, this meal tastes as good cold as it does hot. Pro tip: replace water with white wine, and consider roasting some fresh tomatoes if you have them.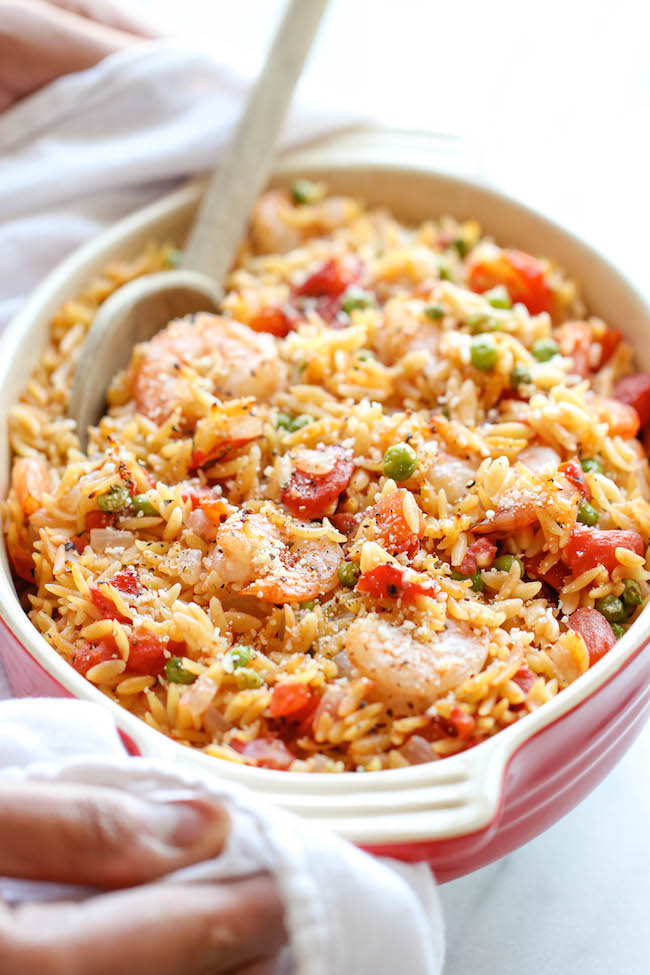 Roasted salmon with fennel, potatoes and kale
Just because you're home doesn't mean you're stuck with boxed macaroni and canned tuna. This meal is sophisticated, tasty, and filled with nutrients to keep your system strong and happy. Roasted salmon adds some meatiness alongside aromatic fennel, comforting potatoes, and slightly crisp kale. Considering how complicated recipes like this can get, using a single pot sounds heavenly to us.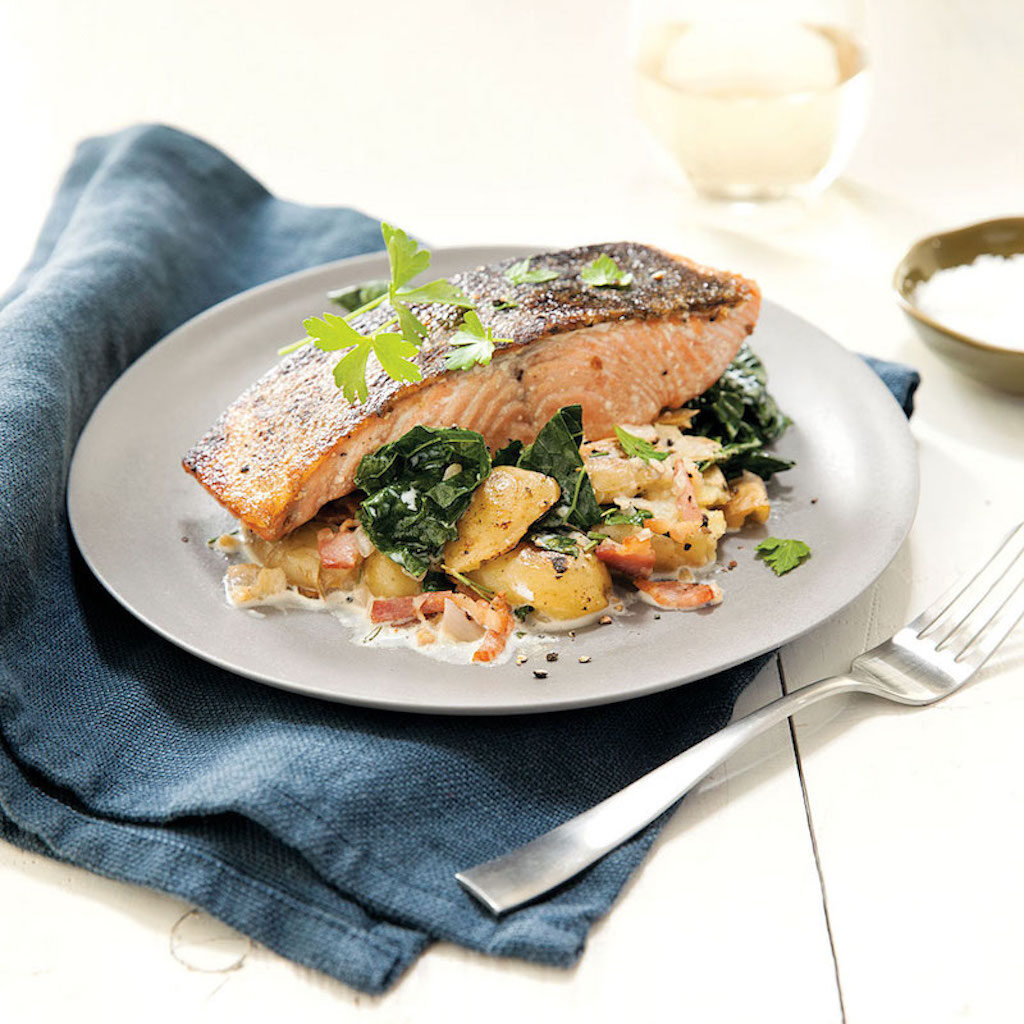 Rather than ordering Indian takeout for the millionth time, consider experimenting with curry – a coconut chickpea one, to be exact. It fits most diets as it's vegan and gluten-free. It's crazy what a few spices can do to jazz up a vegetarian dish. The nuances of flavors and the creamy texture make it so addictive- this is the kind of recipe that just gets better the longer it sits in the fridge. You probably have tons of the ingredients in your pantry already.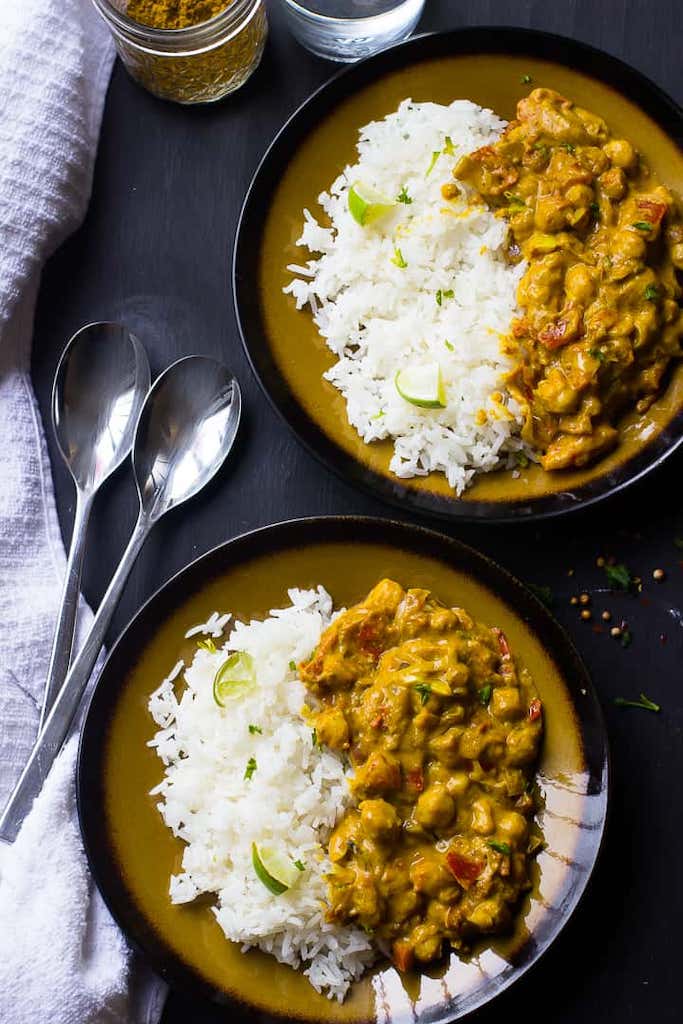 If you haven't tried to Israeli breakfast dish Shakshuka, you're sorely missing out on some genuinely epic flavors. Spoiler alert: you can also eat it for lunch and dinner. there's no way you can't eat this one-pot wonder filled with tomato sauce, feta, olives, and poached eggs. Pair with chips, toast, crackers, potatoes, pasta, or pretty much anything, because this Mediterranean dish is hard to mess up.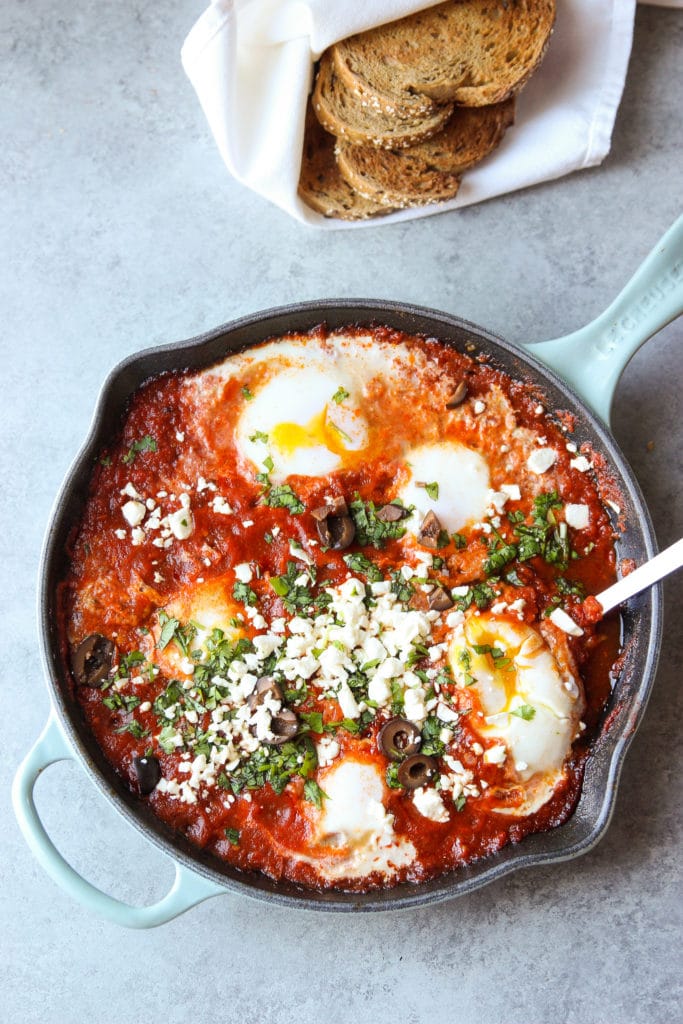 Instant pot chili mac & cheese
Make it in an instant pot or on the stove. Either way, this is a nostalgic childhood classic that's hard to go wrong with. Sub lean beef with soy beef for vegetarians. With green chilies and spices against a decadent noodle and cheese background, everything is pure harmony together in this meaty year-round dish. We suggest using the pressure cooker, as it promotes evenness and takes even more of the effort out.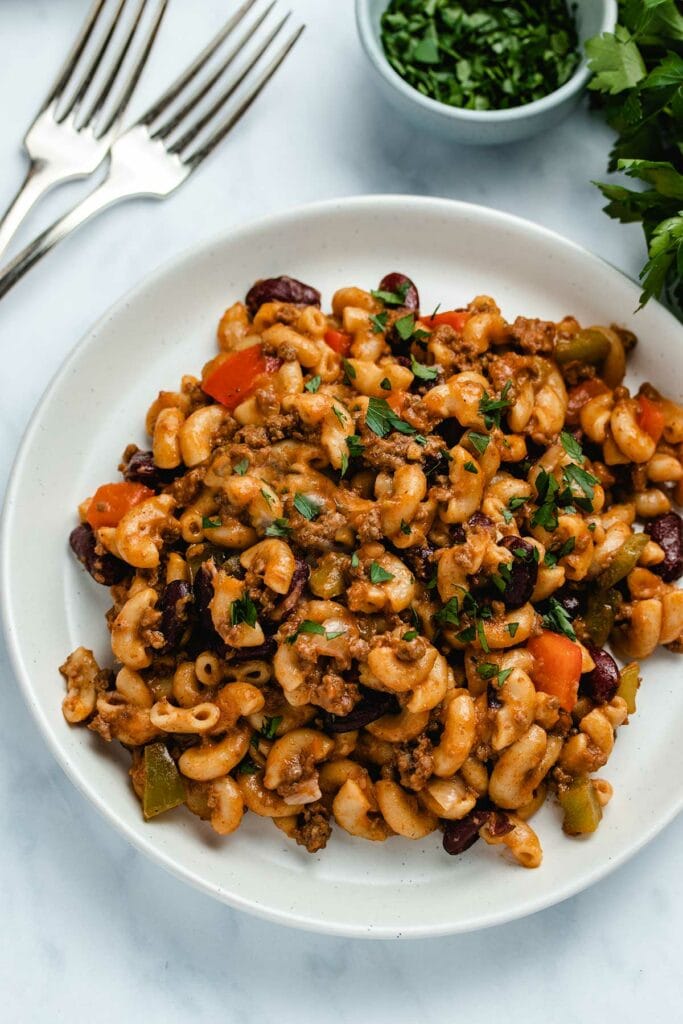 Slow cooker coconut ginger chicken & vegetables
Ginger is a life-saver when it comes to bolstering your immune system, and the flavor is also beautifully fragrant in any South Asian dish. This chicken and vegetable dish pairs rich coconut milk with moist steamed rice. You can easily adjust spice level with chili flakes, and thickness with cornstarch. Feel free to experiment with different proteins besides chicken, but this meat specifically soaks up the flavors very nicely without overwhelming the dish.