Reading Time:

3

minutes
A hard day at work, a hard week, a plan that didn't come out. 
But it also helps to be in the mood when it's the weekend, when you got promoted, when you're home alone and you have to do the cleaning. 
Let's take it from scratch
Music in its simplest meaning is a compilation of sounds that go in order and also combine to create a composition.
Music has always been present in different cultures. The Africans use it for important rituals, the Egyptians used it for ceremonies, and today, we gather at large festivals to enjoy music.
So why it heals?
Certainly, it is very difficult to find someone who does not feel a connection to music, you know what they say out there "there's a song for everything".
So yes, music evokes feelings and emotions, it can take you to places and people. If you feel very stressed, it is best to listen to a song that makes you feel in your place of peace and you'll see that at the end of the song you'll feel better.
There are music therapists that help to heal, of course, to be certified you'll need a high knowledge in music and since the therapist has previously studied his patients and their communicative, cognitive and social skills, he/she can create improvised sounds, write songs, discuss the lyrics and in this way, heal whatever the patient is going through. Don't you think it's great?
Let's heal!
Thinking precisely in places, moments and beautiful people and taking into account that the weekend is here and we deserve to relax, I've put together this 10-song Playlist so you can listen when you need to be calm.
Oh! It's important to say that the lyrics are not necessarily "calmed" but songs do the job perfectly. 
This song gives me that feeling of peace and gratefulness. "I'm home, with moonlight on the river, saying my goodbyes"
Just go with the flow with this one, the sounds, the vocals. It's a great song to listen while you're laying on the floor with your eyes closed 
I dedicated this song to myself. You should do it too!
You should dedicate this song to your significant other. It's a beautiful love song and it can help you to relax. Masego has this magical ability to create incredible sounds that always make you feel good. 
5. FKJ – Vibin' Out with (((O)))
French Kiwi Juice is a talented musician, multi-instrumentalist and singer that does great things. This song is one of my favourites songs in the world. It makes me feel I'm on the beach with my piña colada. 
Nothing can beat me while listening to this song
I remember special moments with this one. Me being a student, partying and meeting people. I love AIR, even 20 years ago they were in the future. 
I read that this song is the equivalent of feeling high without drugs. And this is right!
I don't have much to say about this song, I just love it. 
And this one is because you need to dance this song in underwear, do yourself a favor, it's Friday night! 
Do you remember "The Perks of Being a Wallflower"?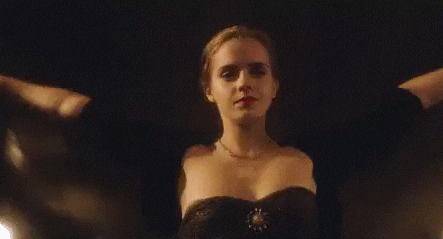 I hope that after this little therapy, you're feeling better and are ready to share with us your favourite songs for chilling. Don't forget that there's a Playlist for everything. 
Enjoy this playlist on Spotify