Reading Time:

3

minutes
Last year I was invited to a family friend's Passover dinner. As an avid baker, I offered to bring dessert. Being new to the Passover game, it wasn't until a few days later that I learned I would have to make some serious recipe adjustments in order to serve the apple crisp I intended to bring. For those of you who don't know, on Passover, the definition of what is kosher changes, for during this holiday the use of leavened grains, such as wheat, rye, or oats, or leavening agents, such as baking powder and baking soda, are also forbidden. Thus, I was going to have to come up with an oat-free alternative to my grandma's famous apple crisp recipe.
Step one was finding matzo meal. Matzo meal is a common replacement for the leavened grains mentioned above on this holiday and is 100% kosher. Matzo meal comes from unleavened, cracker-esque bread that is blended and broken up so that it creates a fine, breadcrumb-like consistency. Matzo meal would become the main ingredient in my crisp topping. A lot of other Passover-approved fruit crisp recipes I researched included some type of chopped nut in the topping to provide added flavour and texture, so I decided to test out a few different nuts, finding my favourite to be almonds.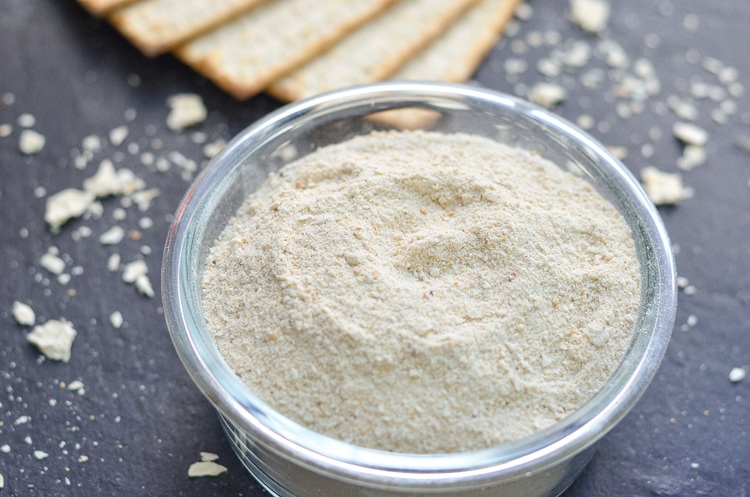 The next part was easy: deciding which fruit to include. Though I love a traditional apple crisp (with a scoop of vanilla bean ice cream, who can resist?), I decided to try something new for this special occasion. Peach berry was the winning flavour combination – just the right balance of sweet and tart! Specifically, I used peaches, raspberries, and blackberries for my peach berry crisp.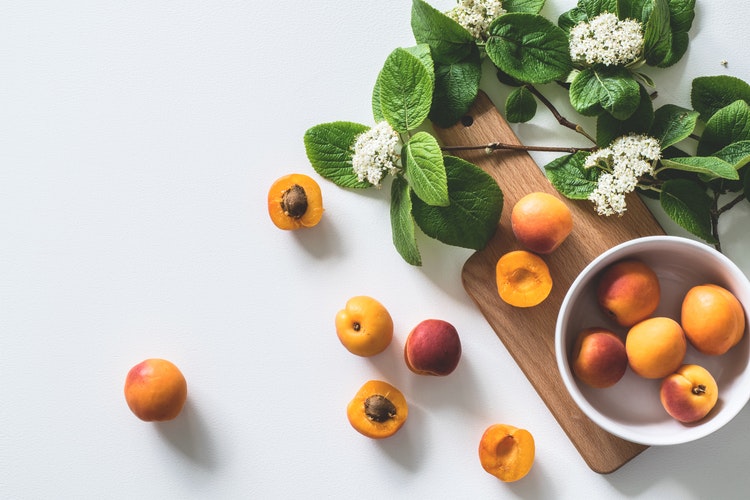 Simple to make (even with the kosher substitutes) and as delicious as ever, read on for the recipe to my sweet and spiced Matzo Meal Peach Berry Crisp!
Matzo Meal Peach Berry Crisp
Yield: 15 servings
Prep Time: 15 minutes
Cook Time: 50 minutes
Filling Ingredients
2 cups sliced peaches
1.5 cups raspberries
1.5 cups blackberries
⅓ cup white sugar
⅓ cup brown sugar
1 tsp cinnamon
1 tsp vanilla extract
3 tbsp minute tapioca
Topping Ingredients
¾ cup matzo meal
½ cup dark brown sugar
⅓ cup melted butter
½ cup chopped almonds
1 tsp cinnamon
¼ tsp nutmeg
You will also need: 9" x 13" baking dish and mixing bowl
Instructions
Preheat the oven to 350 degrees.

Rinse fruit. Peel off peach skin and slice peaches.

Put all filling ingredients in a bowl and mix until combined.

In a separate bowl, combine matzo meal, brown sugar, almonds, cinnamon, and nutmeg. Then add melted butter and mix.

Grease the baking dish with butter or cooking spray and pour the filling mixture into the dish, spreading it out so it forms an even layer along the bottom.

Sprinkle the topping over the filling, ensuring the topping completely covers the fruit mixture.

Put the crisp in the pre-heated oven and let bake for 50 minutes, turning once halfway through baking time.

Once golden brown on top, remove crisp from the oven and let stand for 15 minutes before serving. Serve with vanilla ice cream or fresh whipped cream (optional).
Read more: