Reading Time:

3

minutes
Thinking about making your own sunflower seed butter? Great idea! With complete control over the ingredients, homemade sunflower seed butter can easily be made healthier and more delicious, as well as, at a fraction of the cost compared to the store-bought version.
Plus, it's very simple and quick to prepare if you have a food processor or high-quality blender. Here's everything you need to know about making your own sunflower butter.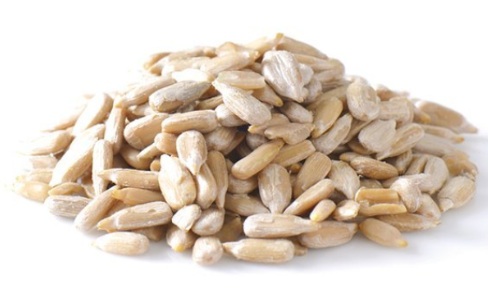 Sunflower Power
In general, nut and seed butters are a tasty way to get more heart-healthy nutrients such as fiber and unsaturated fat into one's diet. While virtually any kind of nut or seed can be made into a spread, sunflower seed butter offers some rather unique benefits, starting with the fact that it is nut-free!
Sunflower seed butter is a very popular alternative for those with nut allergies and is often the recommended go-to solution for parents who wish to pack their kids a peanut butter and jelly sandwich to enjoy in nut-restricted environments, such as in schools or daycare.
Sunflower seeds are also a great source of vitamin E, which is an antioxidant that helps to defend the body against free radical damage, and magnesium, which is important for maintaining normal nerve and muscle function. A two tablespoon-sized serving of sunflower seed butter offers about 6g of protein, the same amount that is found in a single large egg.
Sunflower Seed Butter Recipe
To make your own sunflower seed butter, you will need:
2 1/2 cups unsalted sunflower seeds, hulled

¼ tsp salt (optional)

½ tsp pure vanilla extract (optional)

1 tsp cinnamon (optional)

1-2 tbsp maple syrup or honey (optional)
Add the sunflower seeds to a food processor or high-speed blender. Blend on high until creamy. Remember to stop and scrape down the sides when necessary and to be very patient.
The mixture will eventually reach a point where it may look as though it will never turn into a spread, but have faith, it will! It should take about 10-15 minutes of blending before a promising, creamy texture appears.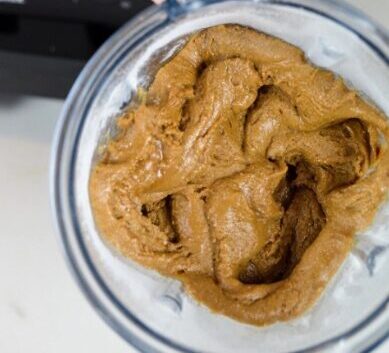 Making your own sunflower seed butter grants the flexibility of choosing what ingredients go into it. Once your mixture has reached a smooth consistency, you can proceed with seasoning and flavoring however you like.
But, keep in mind that adding a sweetener to your sunflower seed butter will lead to an unavoidable slight change in texture. For optimal creaminess, it is recommended to leave it unsweetened.
Storing Your Nut Butter
After you have prepared your sunflower seed butter, allow it to cool to room temperature and then transfer it to a glass mason jar or Tupperware container. Since there are no preservatives, homemade nut and seed butters should be kept refrigerated and be enjoyed within 3-4 weeks of when it is made.
Should you find that your sunflower seed butter firms up from staying in the refrigerator for too long, try to take it out to room temperature up to an hour before you plan on using it.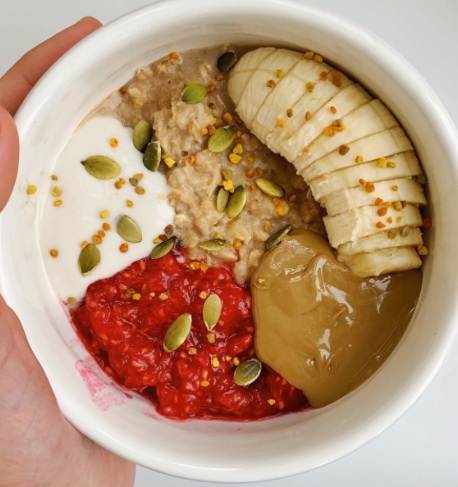 How To Use
There are a number of ways to enjoy sunflower seed butter. Spread it over toast with sliced apples or banana; stir it into overnight oats; use it to make a homemade salad dressing, or just simply eat it up with a spoon!
Read more: