Reading Time:

8

minutes
A red sign with cursive font hangs overhead. Francesca Bakery, since 1994.
I pull the handle, and step inside.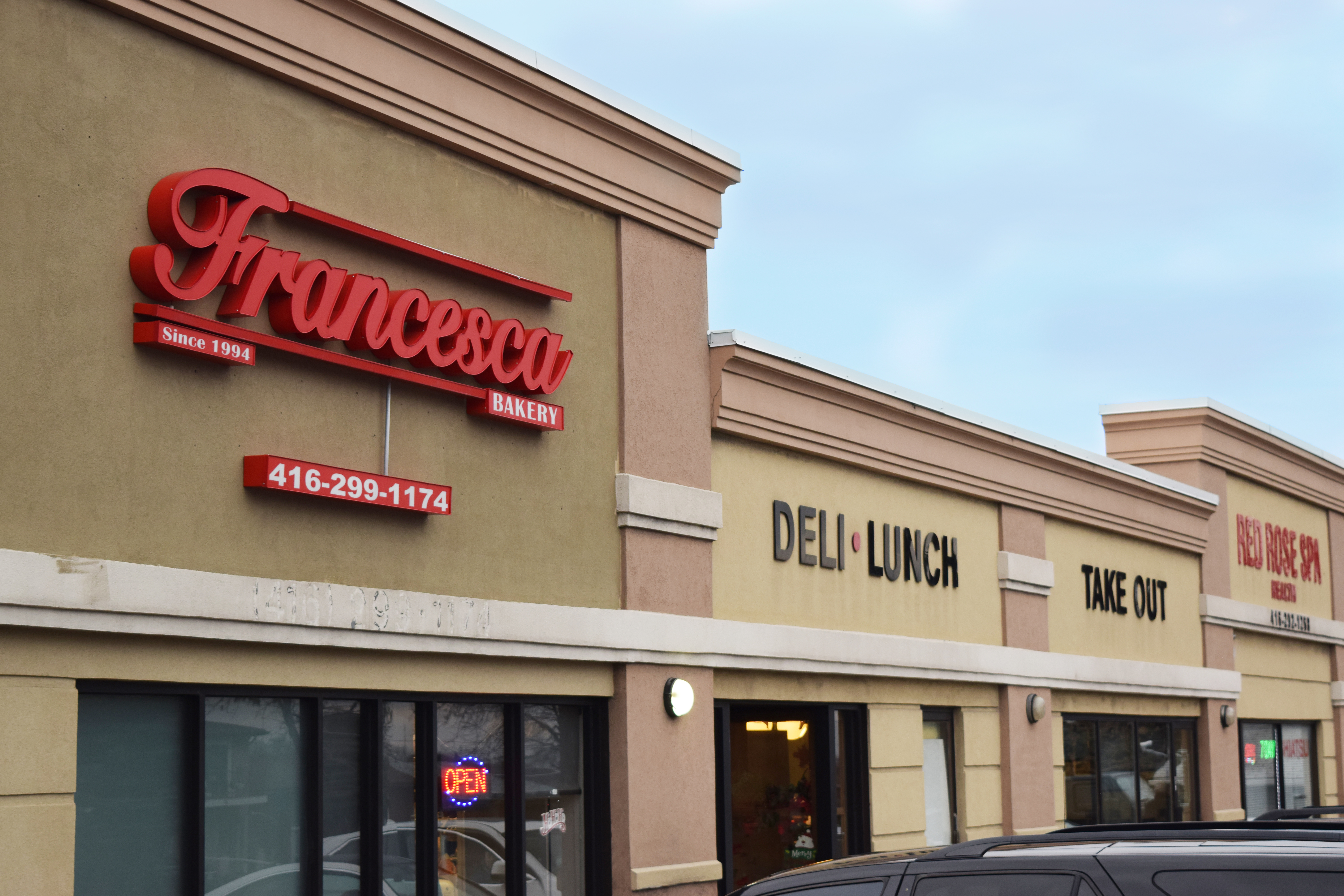 My eyes swell as my head swivels left to right, and right to left. The space is crowded with mouth-watering sweets, deli cheeses, piping hot platters and freshly baked goods.
A wall of bread, a counter of croissants, and the prettiest presentation of pastries pulls my feet forward.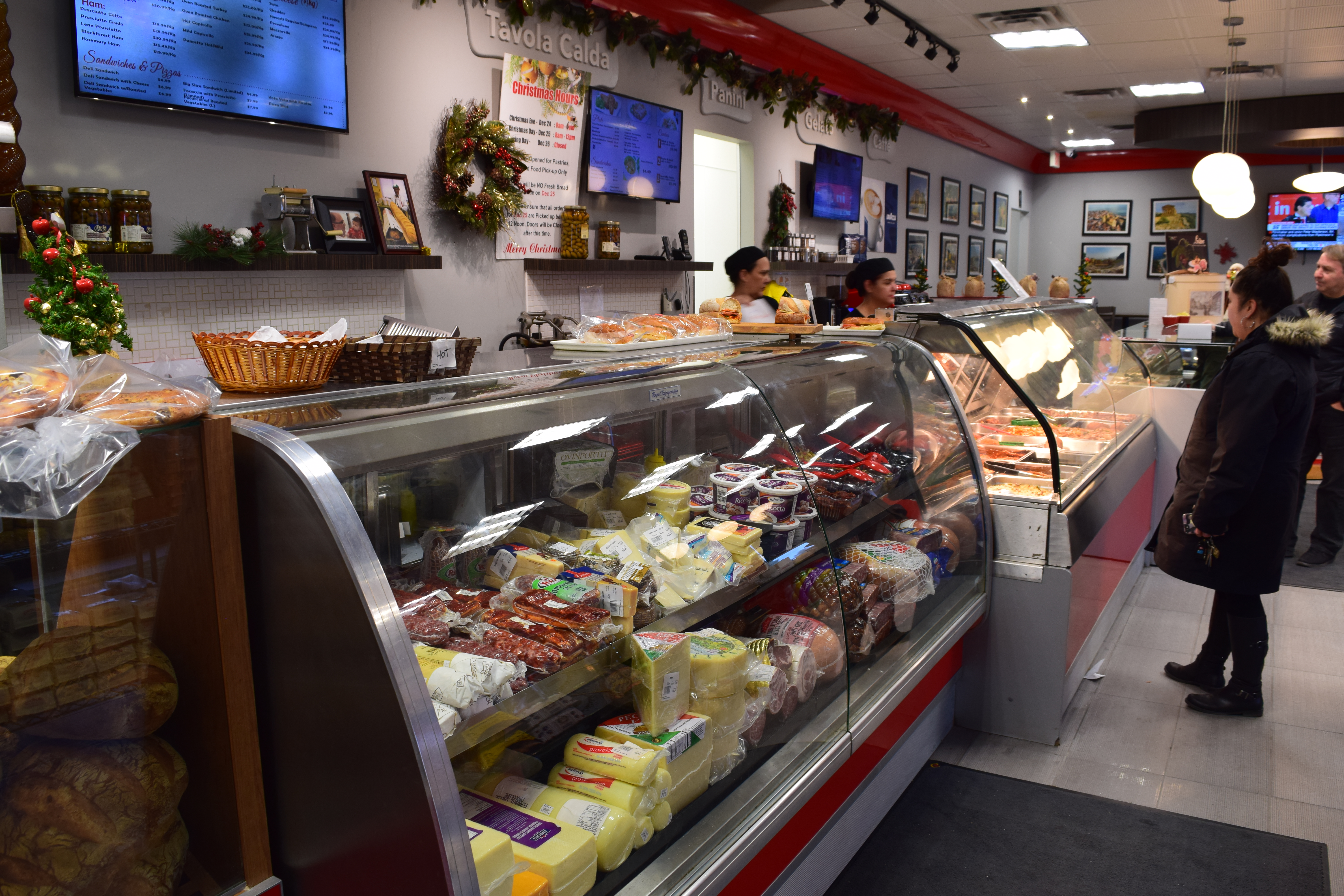 Dazzling colours and designs decorate the displays. These are not pastries, these are art.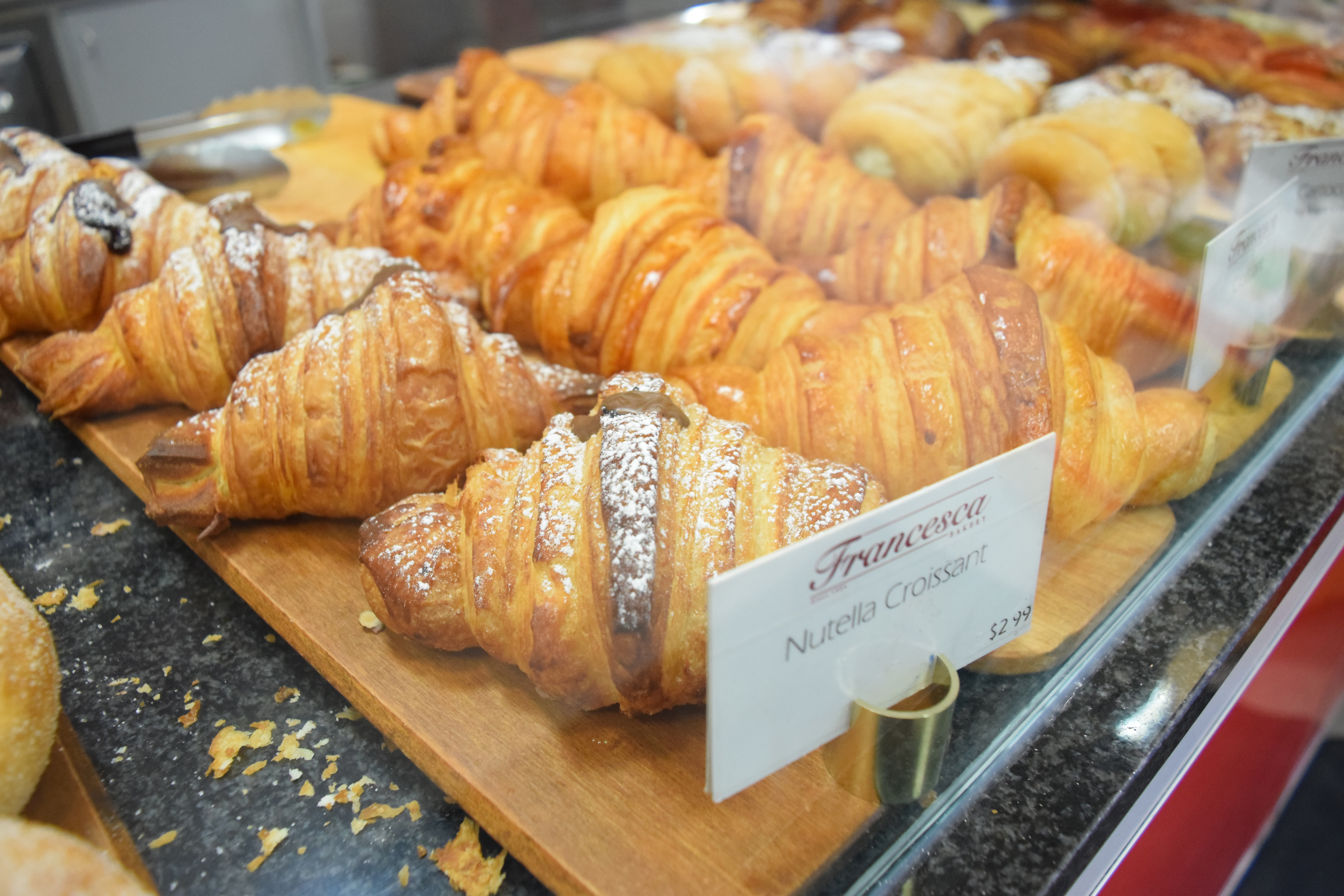 Apple tarts that glisten with glaze. Rows of Christmas-coloured macaroons. Golden whipped meringues. Ruby red berries with flakes of gold. And cupcakes with ribboned halos of frosting.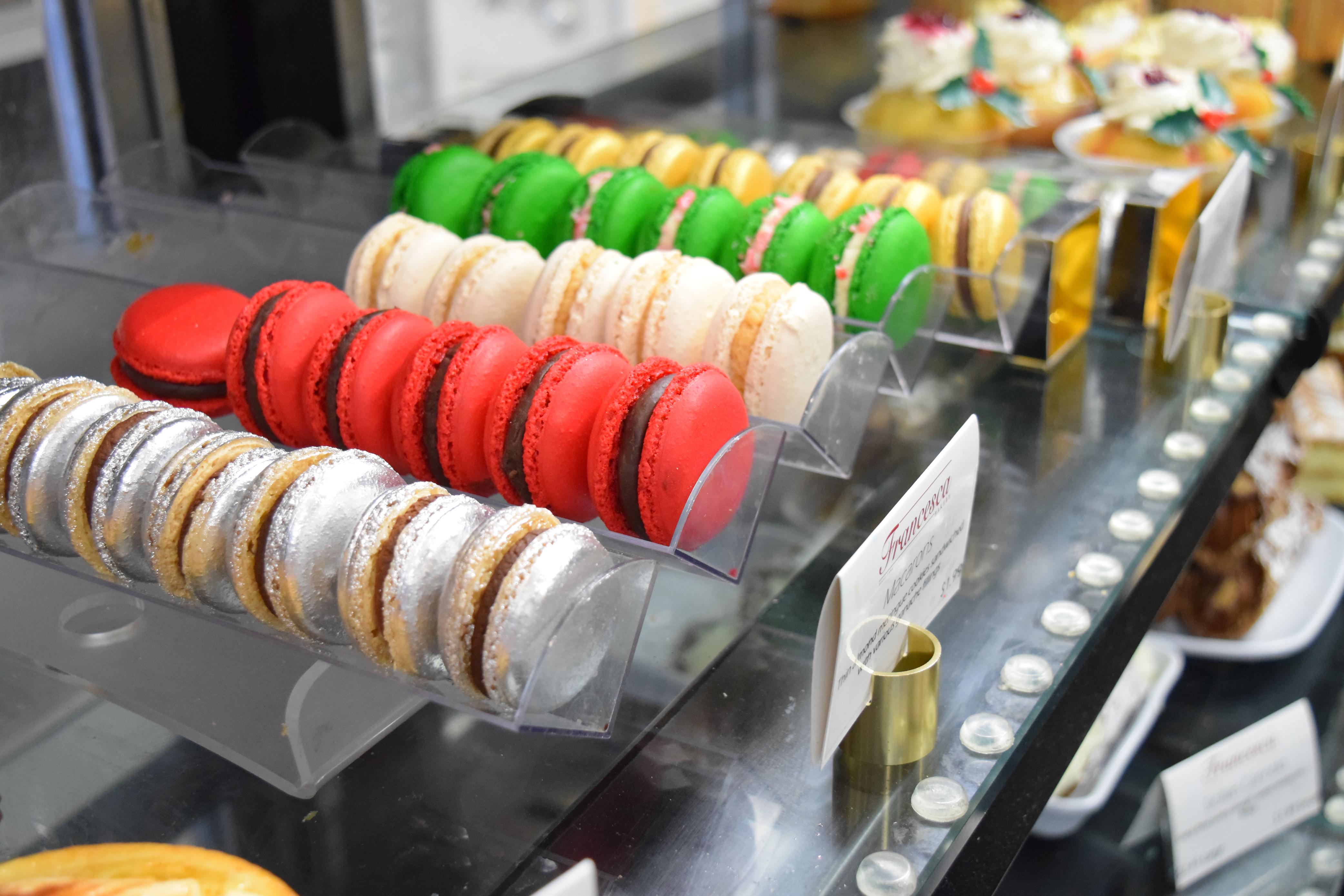 Pristine slices of cinnamon coloured Carrot Cake, topped with candy carrots. Flaky towers of Napoleon, with elegant swirls on vanilla fondant.
Mini Cheesecakes with chantilly whipped cream. Opera Cakes with coffee butter cream and decadent dark chocolate ganache. And deliciously light Tiramisu, with mascarpone cream, espresso and rum soaked savoiardi biscuits. The list of sweets and treats is grande, but the true piece de resistance…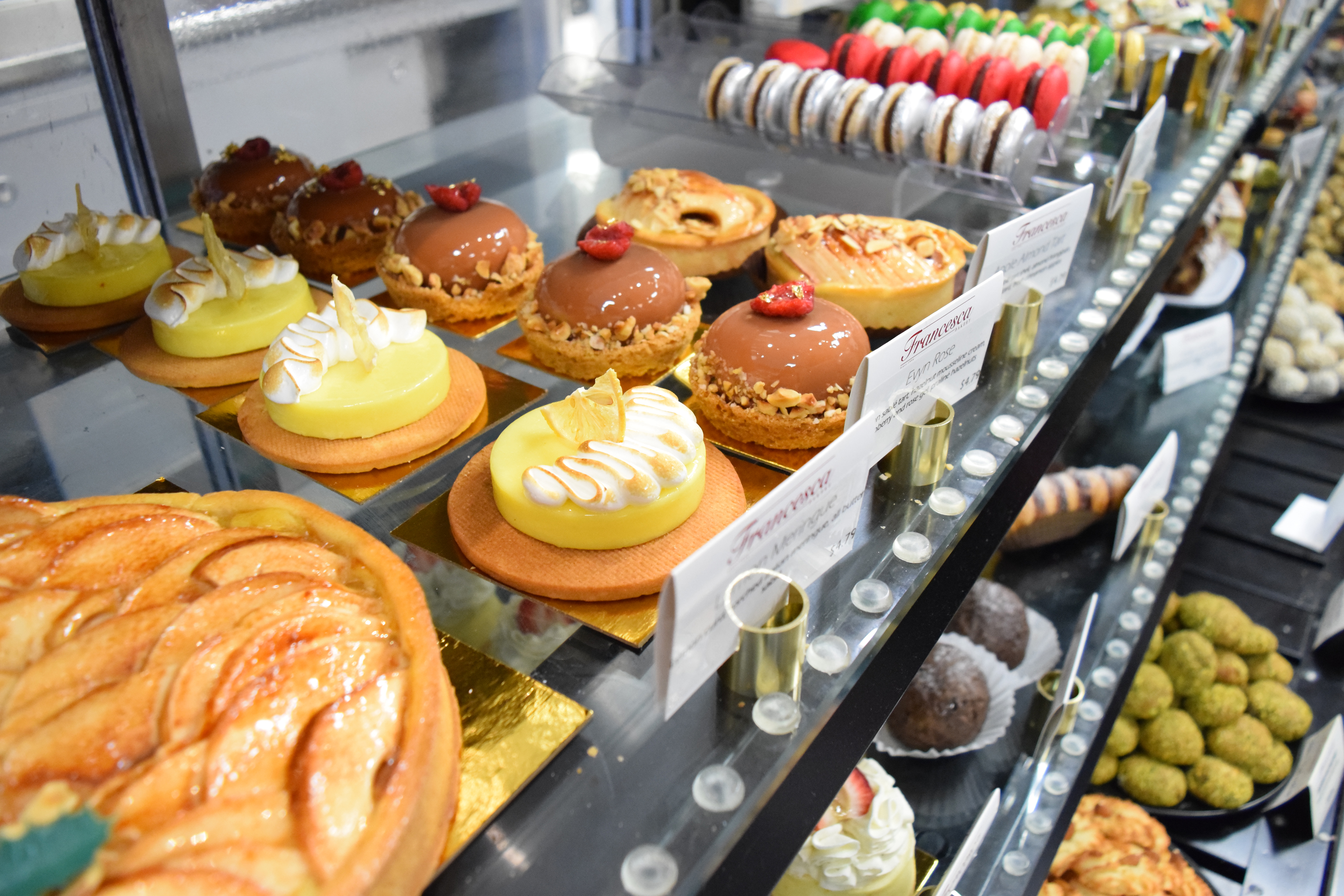 A traditional, authentic Sicilian Cannoli. The shell is light and delicate, yet tender and chewy. The cream cheese filling is better than good. Not too sweet, not too tangy. And as fluffy as a cloud. This is what a cannoli tastes like. This is a cannoli. When you come to Francesca, you simply cannot leave without one.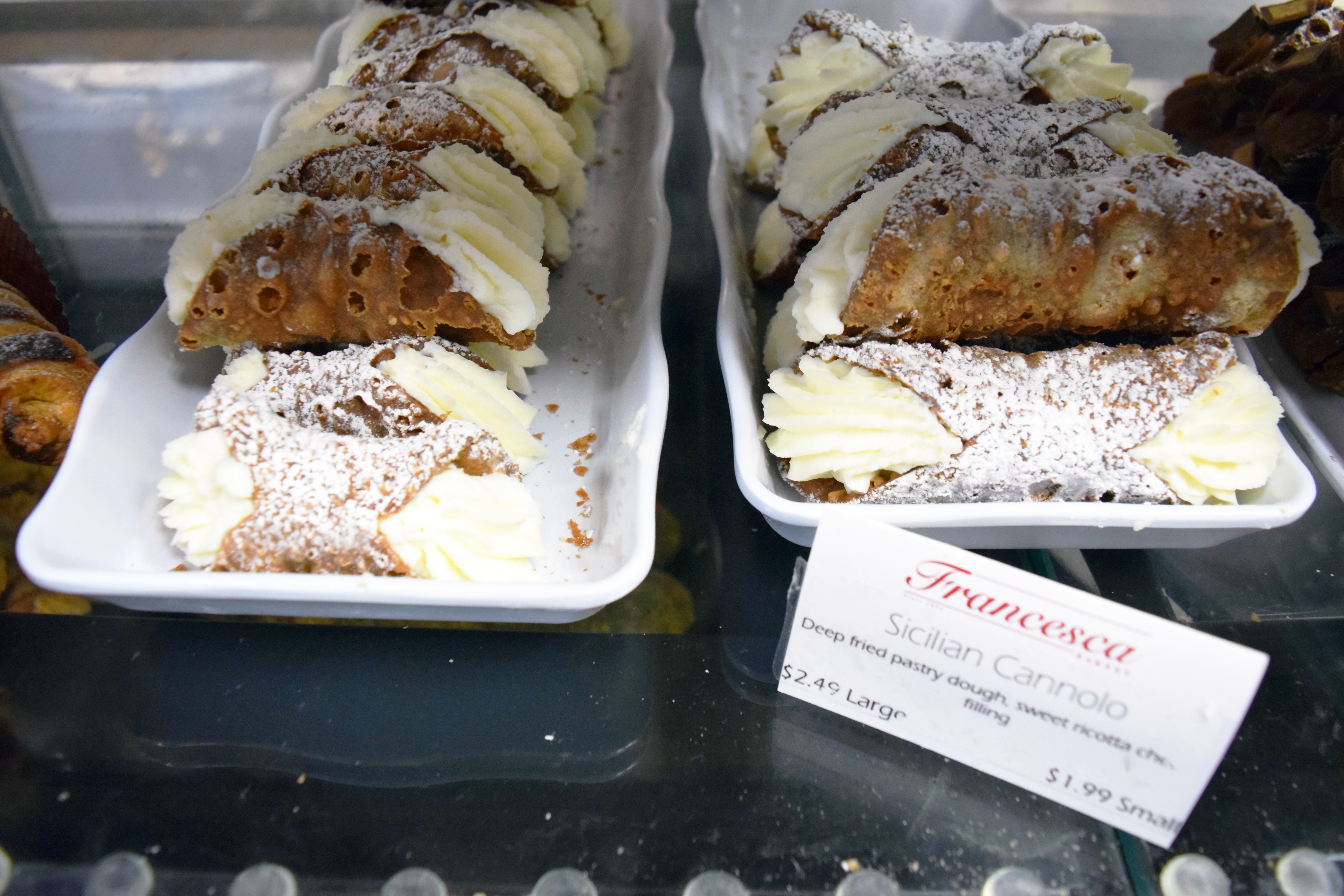 But behind rows of delectable cannoli's, lies a story to be told.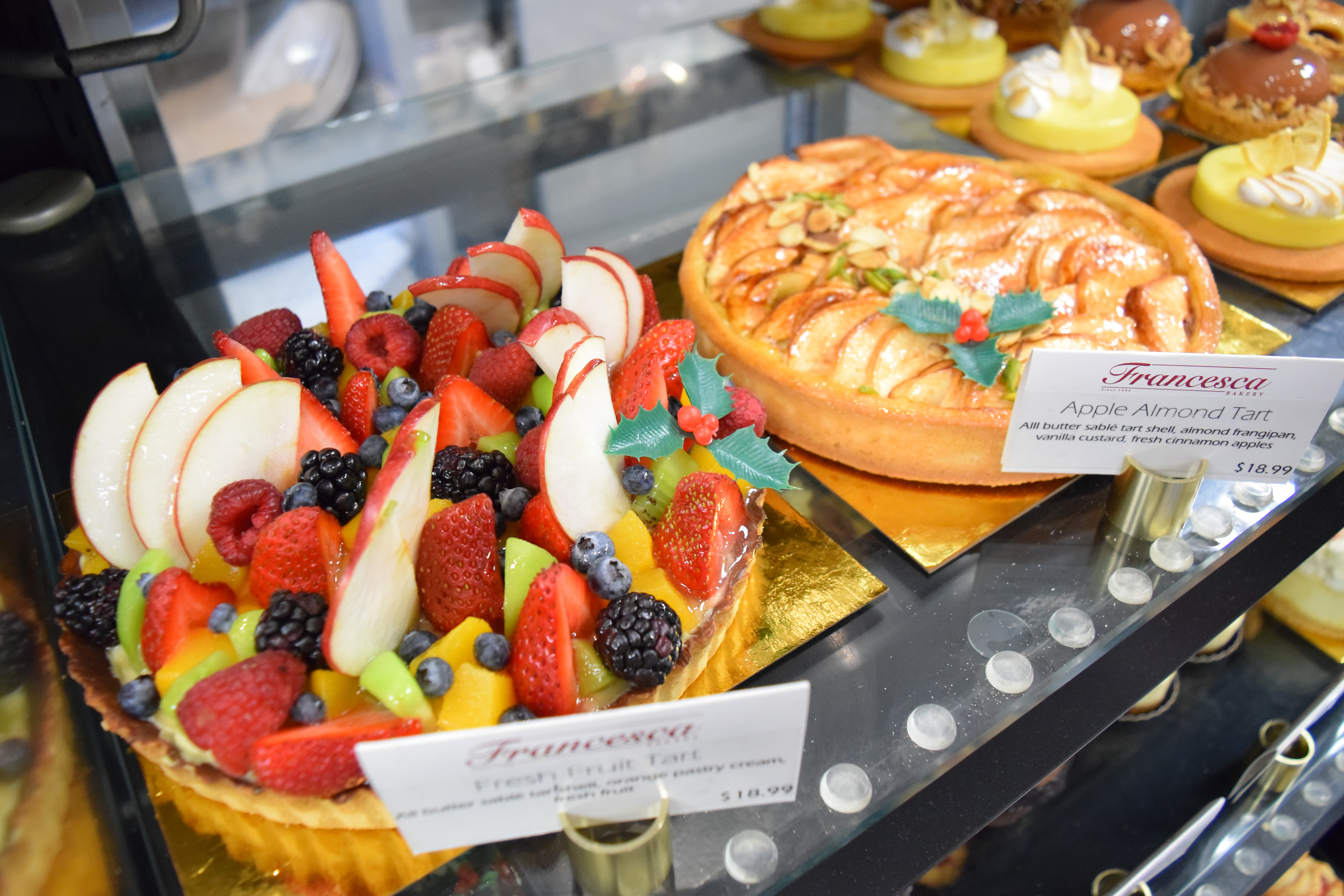 Angelo Battaglia is the owner and manager of Francesca Bakery. But to get here required a journey of great talent and even greater dedication and hard work.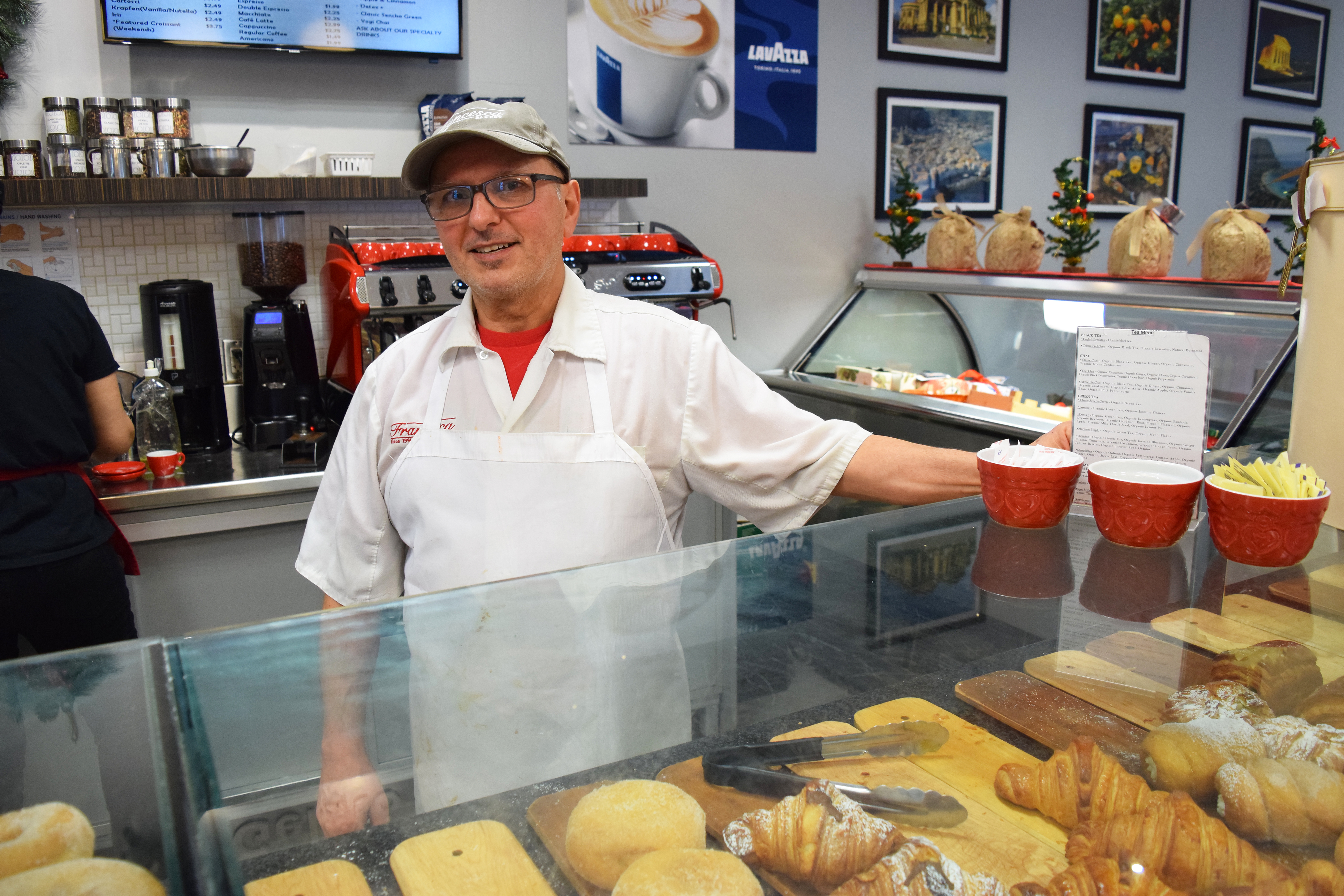 We take a seat in the dining area of the bakery. Behind us, people sip on frothy cappuccinos and munch on donuts dusted with sugar.
"I'm from Sicily," he says, taking off his glasses and folding them in his apron. "I started baking when I was young. My father owned a bakery making bread."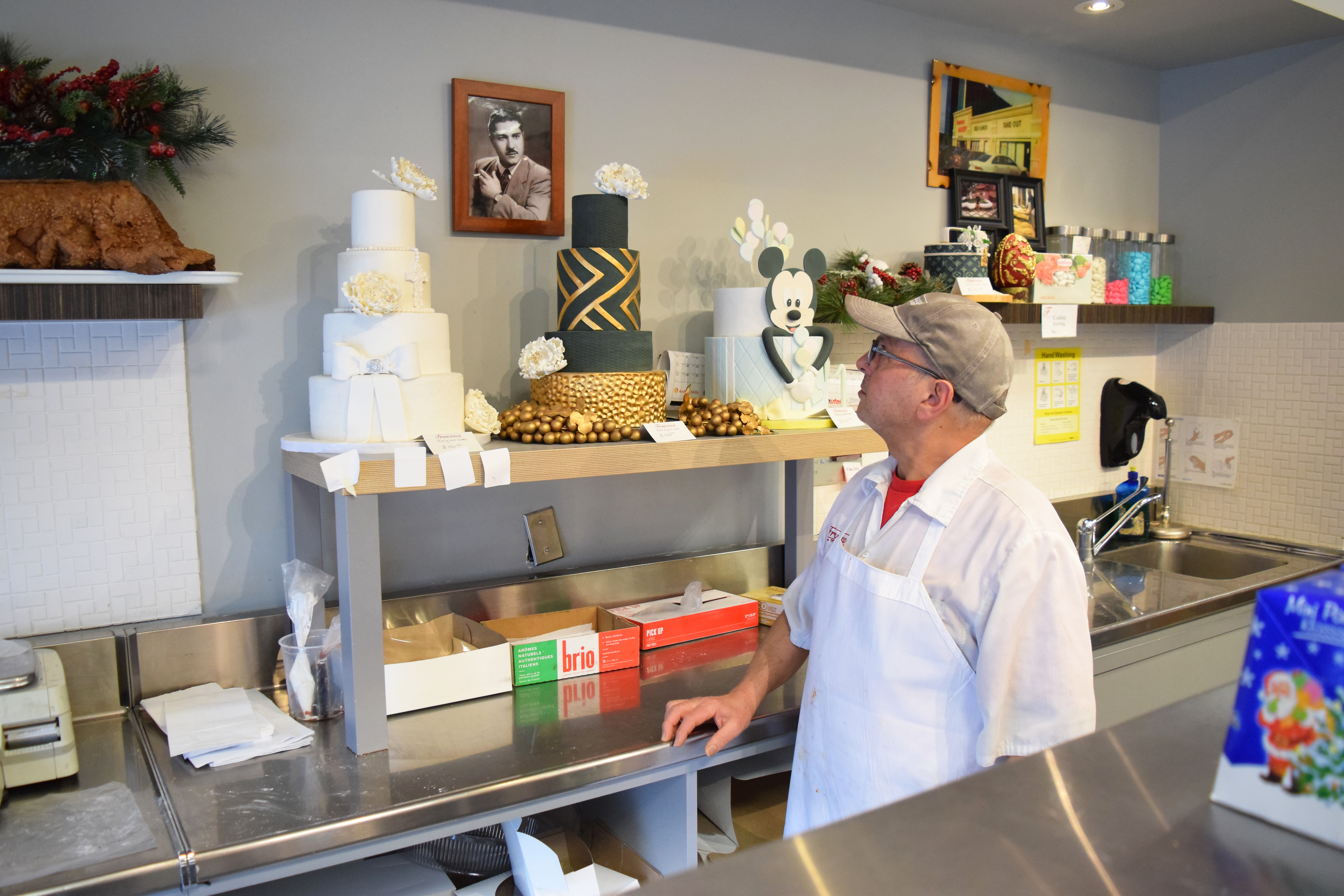 But Angelo's passion for baking started even before that.
"When I was small," he explains "at night we would pass by a bakery selling cakes, and every time my father would buy something sweet. When I saw the sweets, I was fascinated. How did they do this I thought… WOW!" he exclaimed, raising his hands with elation. "I was curious to know they did this stuff. I said, when I grow up I want to work in a pastry shop."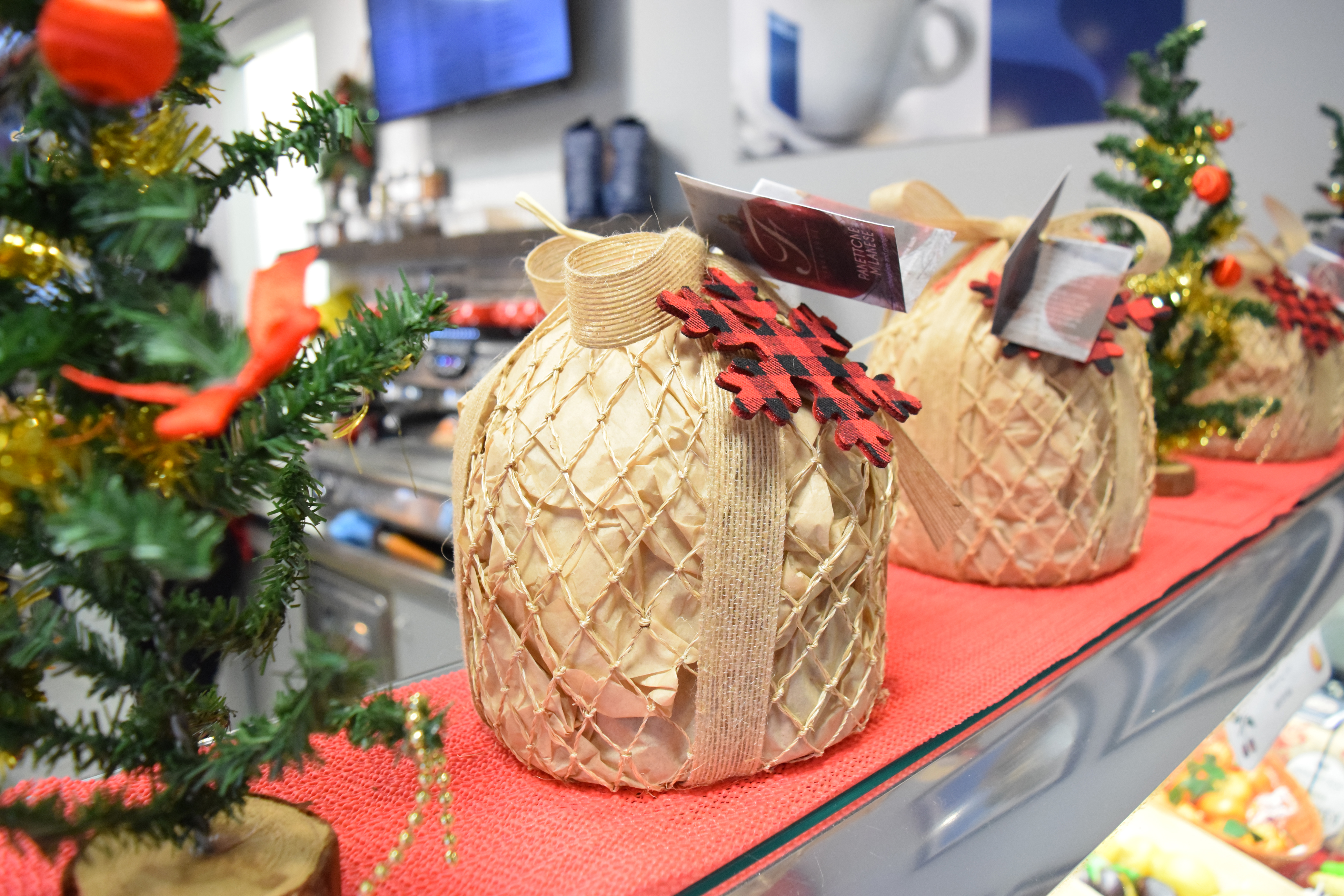 But owning his own bakery would take time.
"I was working for someone else when I got to Canada," he continues. "I had experience in the bakery from working back home with my father, so I went to work in a bakery on the Danforth and I met my wife."
"But at this time, I was doing something I didn't love. My heart wasn't in it, and I was unhappy."
"My mind was always in the bakery and what I learned back home with my father. So after years of doing something I didn't like, I found this space," he motions with his hands, revealing the bakery around us "and I bought it."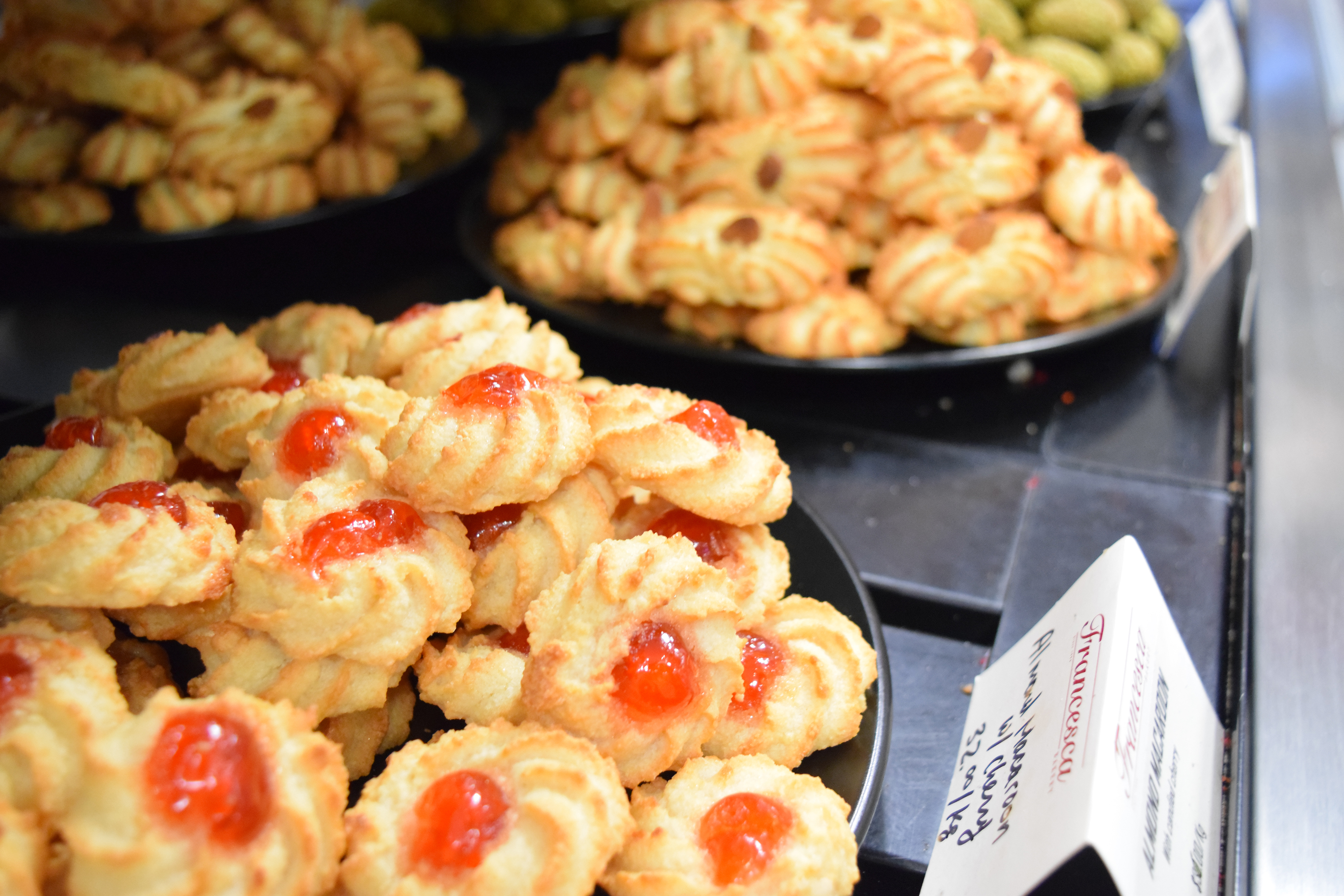 "The bakery originally had a different name that wasn't good. I was looking for a good name. I chose my wife's name, because I love my wife," he says, emotion catching in his throat and gleaming in his eyes.
"As soon as I put her name up, the business changed, like day and night. With the new name, new people came. It was a new environment, and it got bigger and bigger."
"I started with myself and with two people. Now I have about forty people."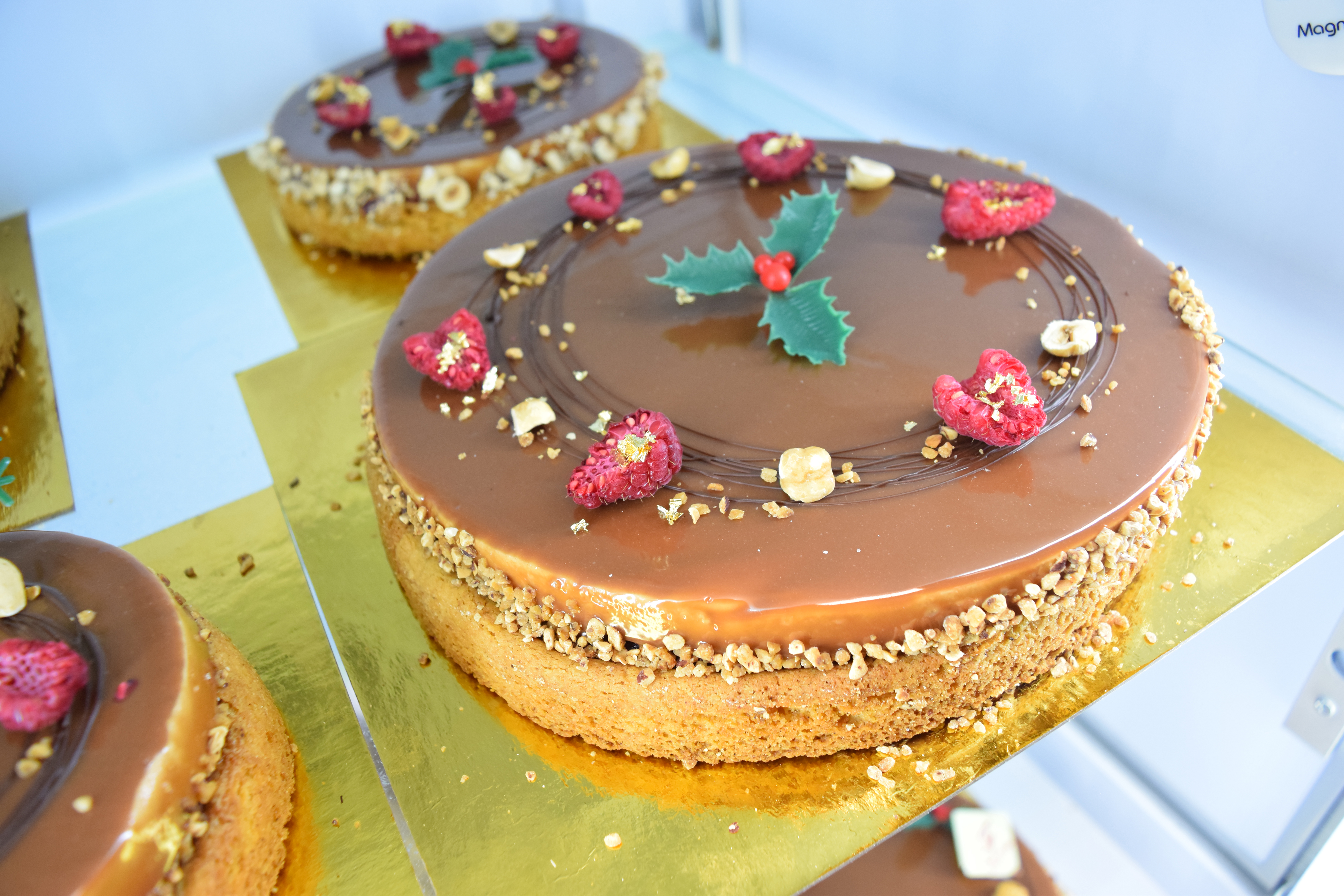 "As they were growing up, my sons (Francesco and Fabio) helped me any time they had free time from school. But I did not push them, they wanted to help."
And help they did.
Soon, Francesco joined the business. Angelo explains how his son always loved working with his hands and helping out in the bakery. Soon Angelo had taught Francesco the traditional art of baking he had learned growing up in Sicily. Like his father, Francesco fell in love with baking. He studied culinary arts at George Brown in Toronto, and abroad in Italy and France, returning with a host of modern talents.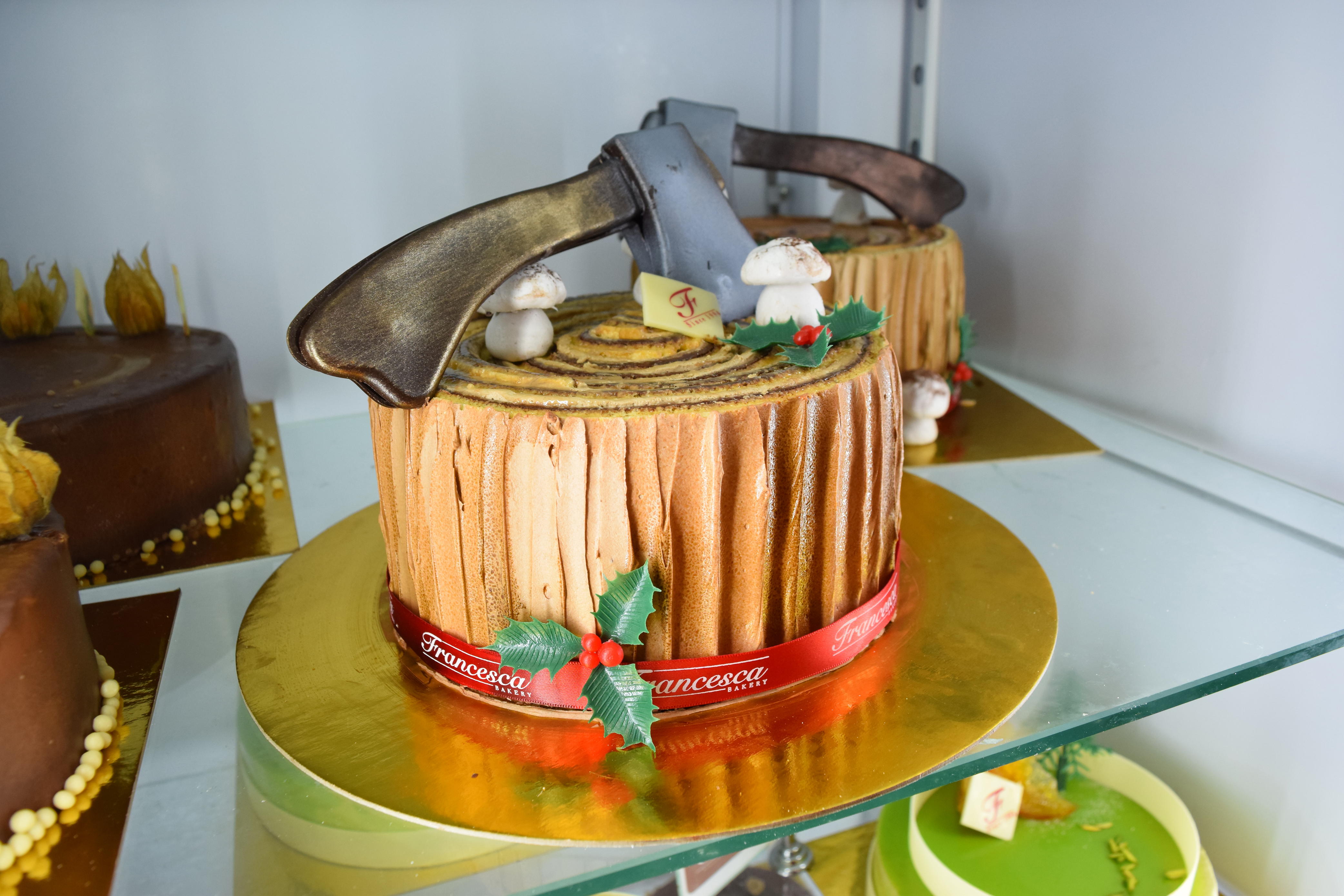 "Now my son is better than me!" Angelo exclaims with a smile. "He went to school. I do the traditional stuff; he does the modern stuff. It's the new techniques and old."
Francesco's expertise in contemporary skills of the culinary world, and Angelo's mastery of traditional Sicilian methods makes Francesca's a perfect fusion of style and taste.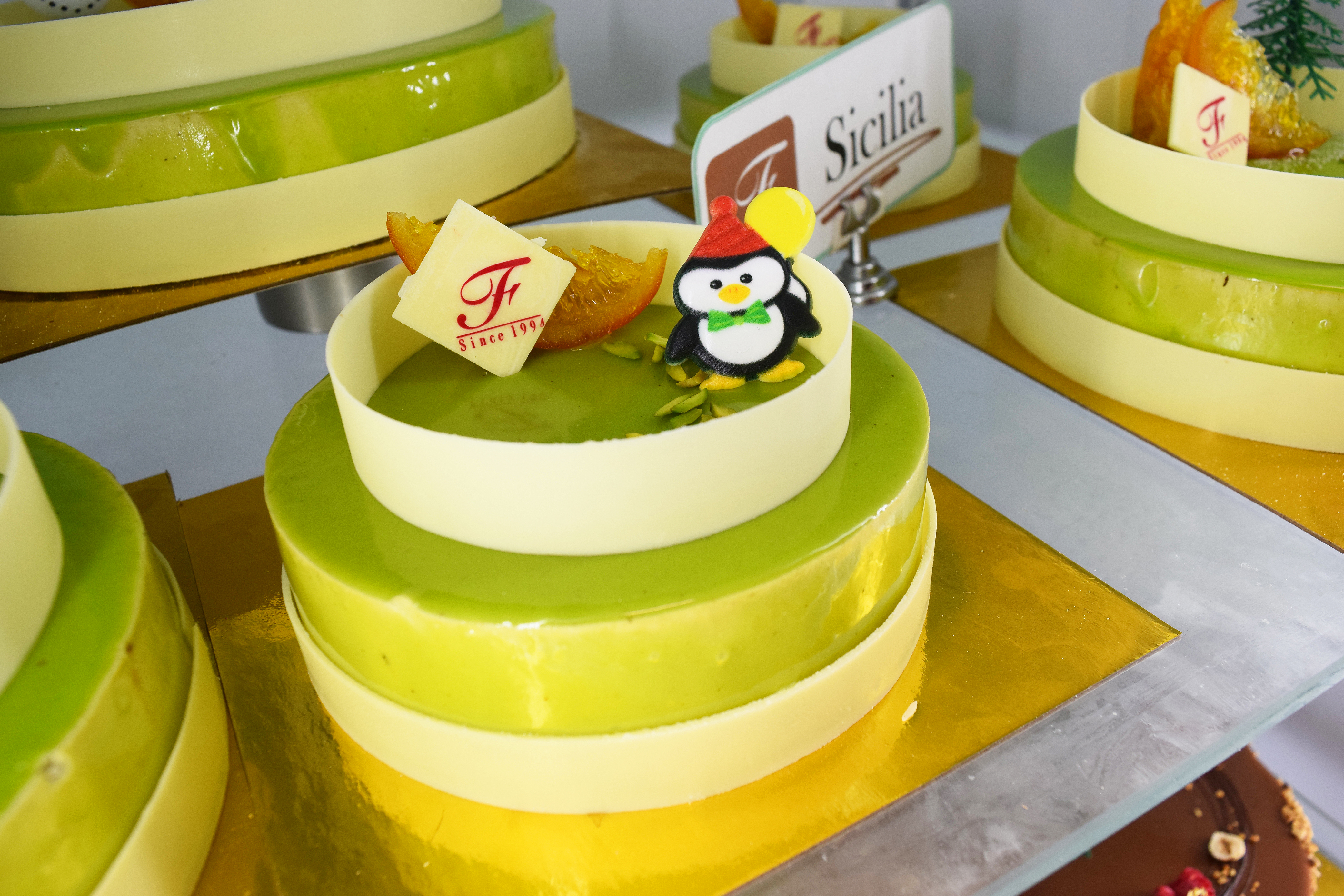 And what would a business be without marketing strategies? After a few years, Angelo's youngest son, Fabio, came to help in the bakery. He spent much time helping his father in the kitchen, and learned traditional Sicilian techniques for making bread. Then he took over Francesca's advertising and has managed the bakeries social media, catering and marketing ever since.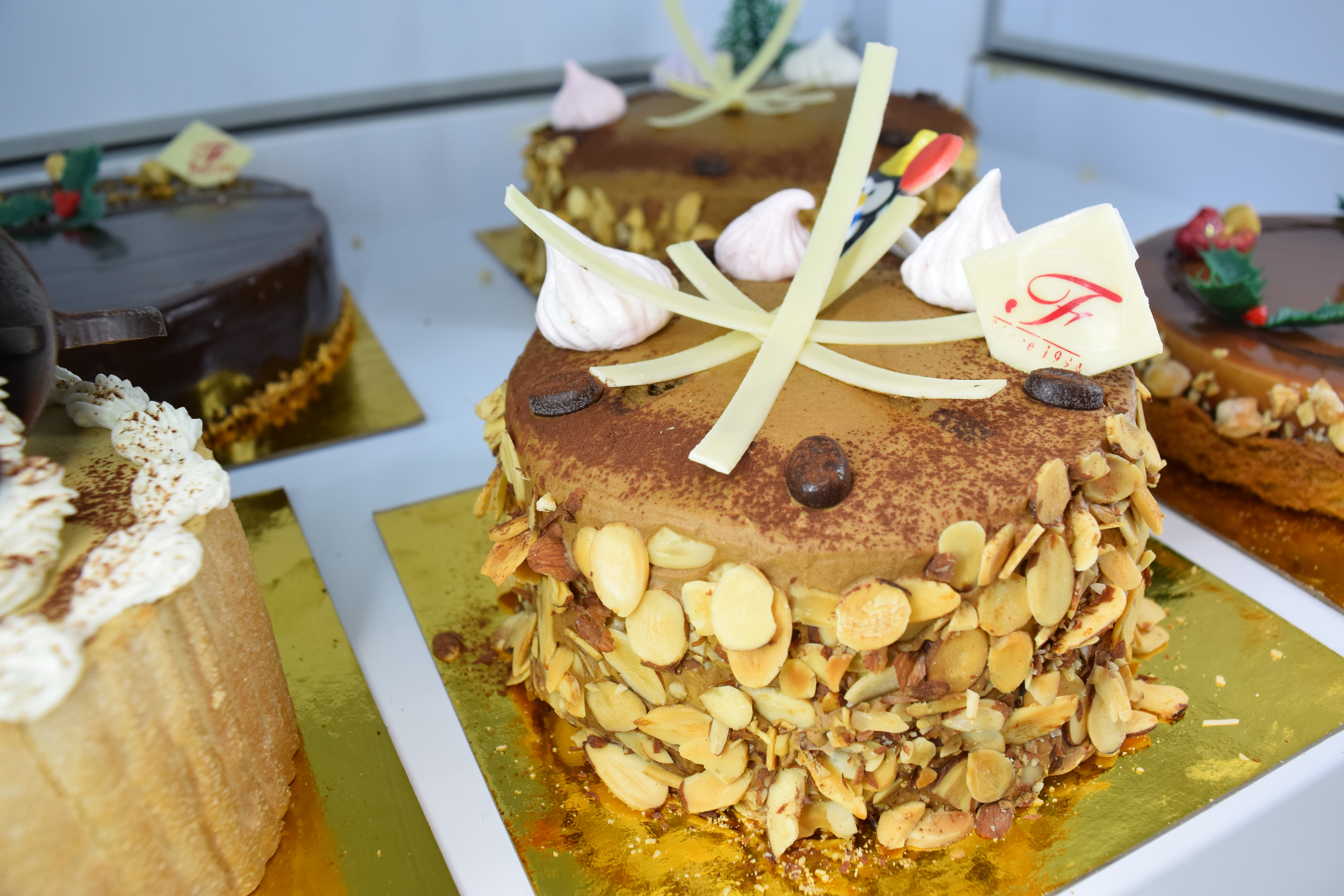 But work in a bakery never ends. The days are long, and busy, busy, busy.
"We work hard to help customers and to improve all the time," Angelo says, "and to give good service and good products. If something is no good for us it is no good for people."
A simple motto, that requires ample effort and infinite time.
"I work hard to make good products and provide good services for people, and for our people working here and the business for other companies involved. The days are long, and it doesn't stop, but I love the work. I love what I do," he says with absolute resolution.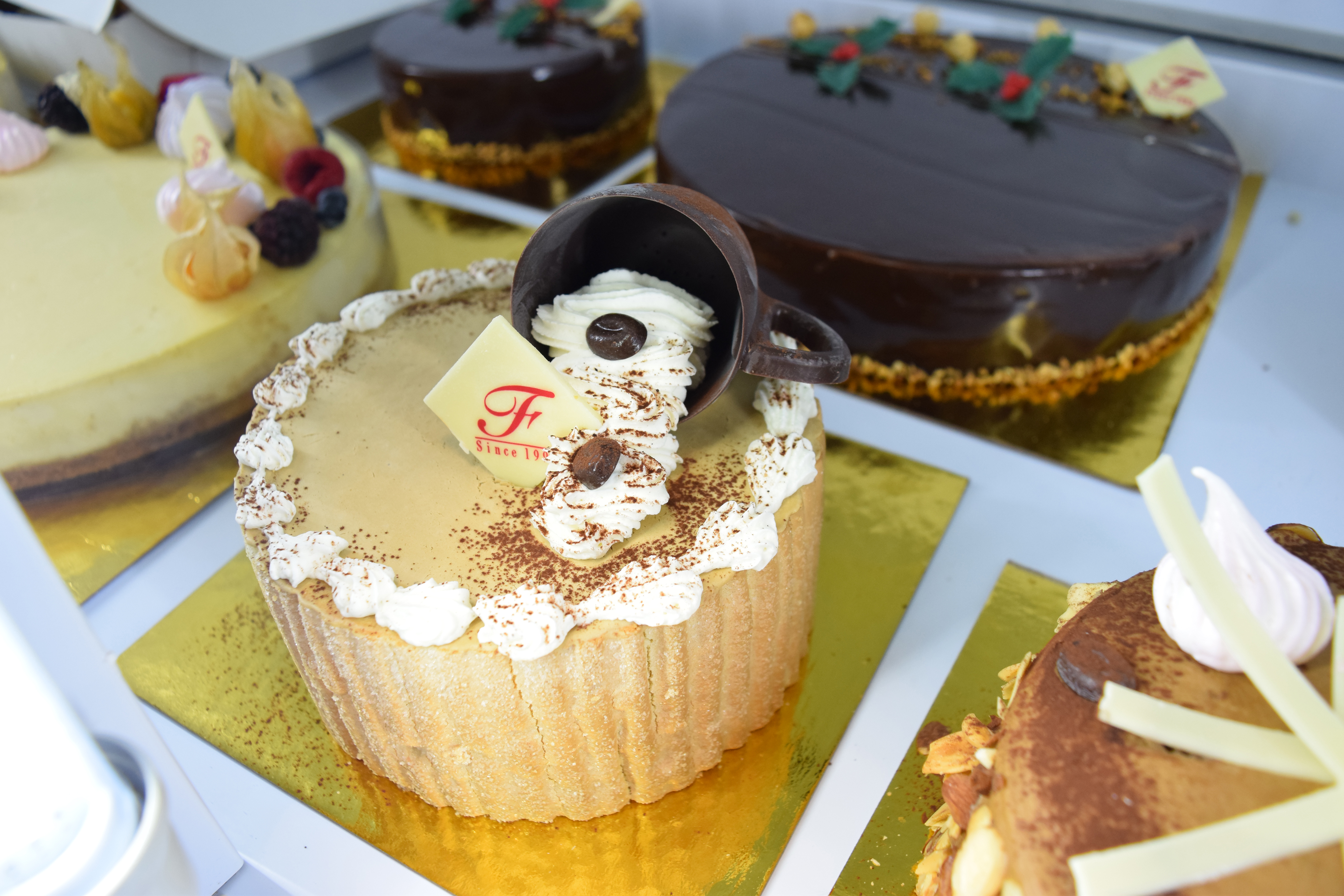 "Because I'm from Sicily, we keep traditions and make Sicilian food, like our authentic cannoli and rice ball. For the cannoli we make our own shells. We are one of very few who do this in Toronto," he says with pride in his voice.
"For Christmas I make marzipan. I make them all by hand, and only at this time of year. It takes a lot of time. Come look." He pushes back his chair and walks to a counter beside the croissants. I follow behind, and stare in awe at a display packed with colourful creations of marzipan fruit. Partially peeled bananas, piles of strawberries and mountains of clementine's. At first glance, I mistake them for real fruit.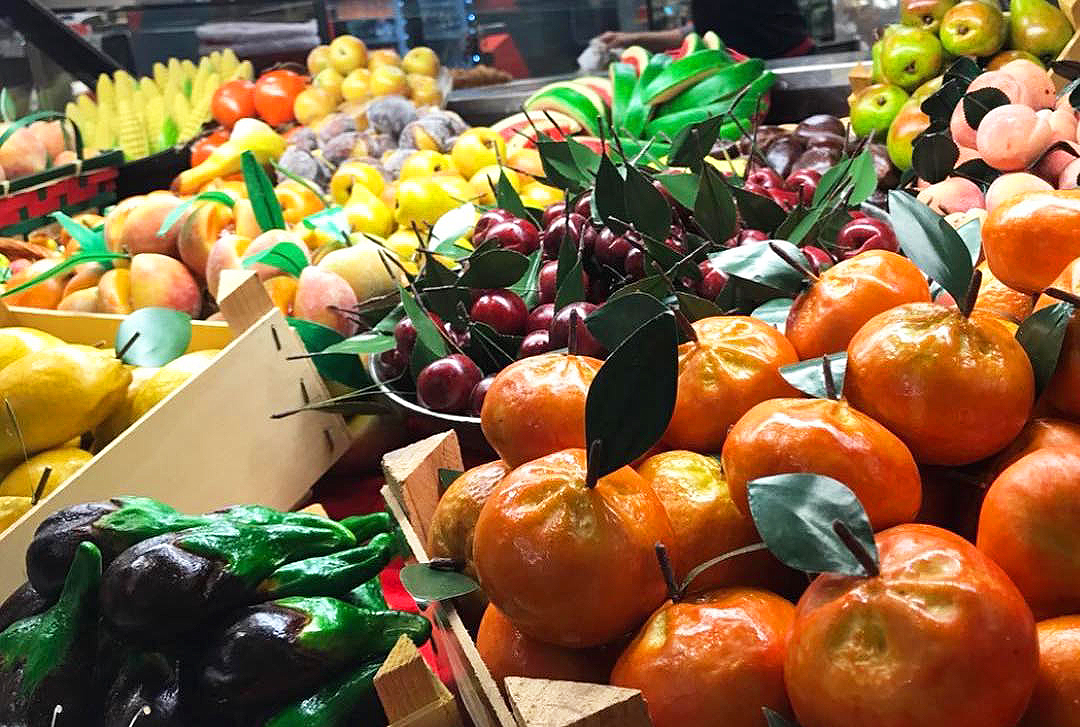 "It's a Sicilian tradition," he explains, "very traditional and we are the only ones in Toronto to do it like this."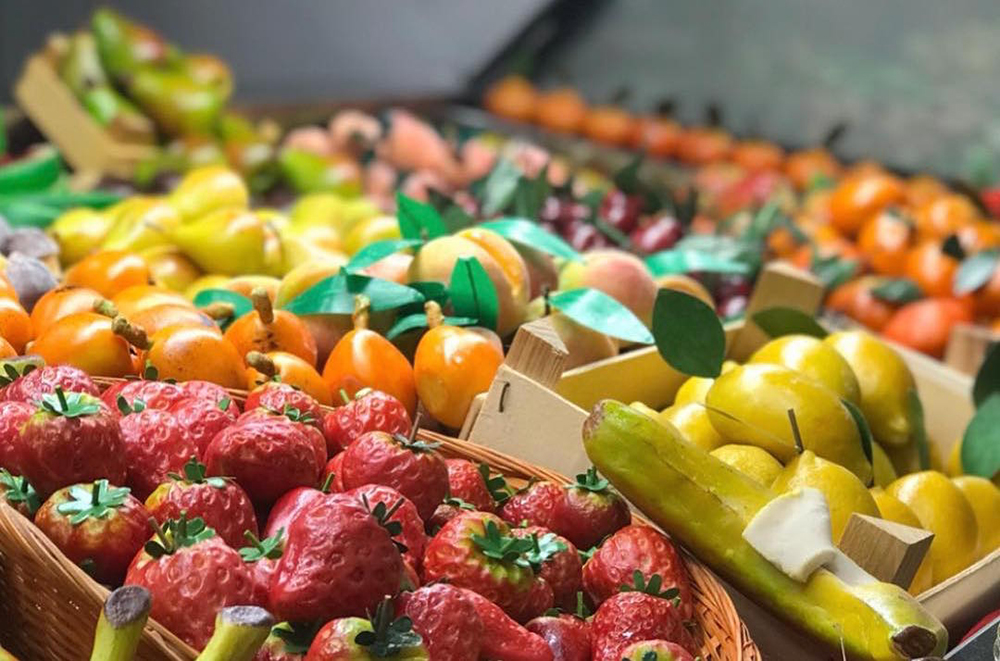 The marzipan may be out for only a brief time, but at Francesca, there is always a wide selection of sweet treats to enjoy. And of course, crowd favourites.
"We are famous for our cannoli and rice balls," Angelo says, moving to the pastry counter. "Our puffy pastries and dessert pastries are always going. Our desserts are always changing, always good."
"For our lunch crowd, veal sandwiches and lasagnas are always big."
"We get busy with catering too. Birthdays, anniversary's, office parties and business events like lunch-ins. Lots of stuff. Our busiest day is Christmas Day. We're open and people come."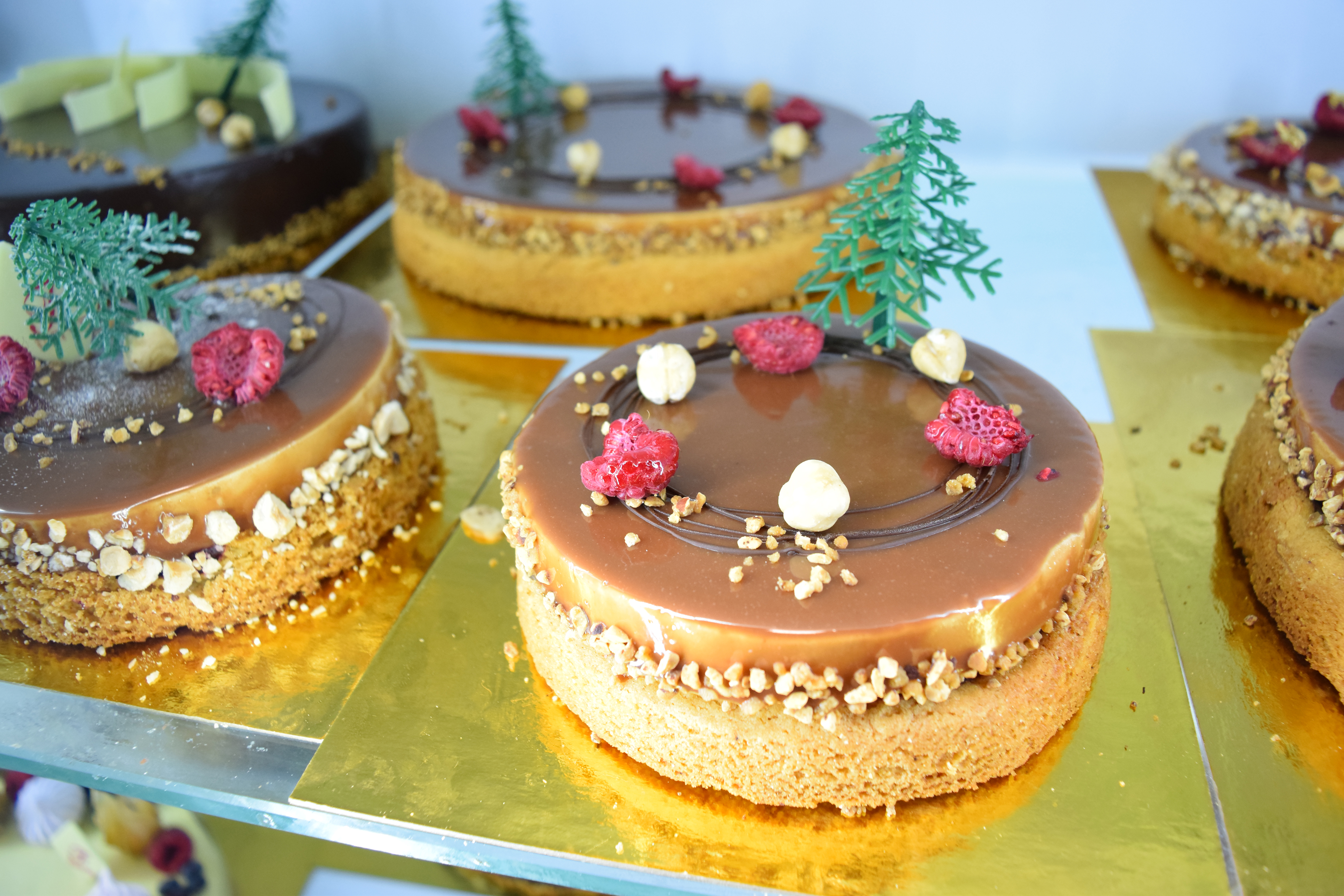 Pastries, cakes, cookies and tarts. Loafs, lasagna, breads and seafood.
Croissants and cannoli. Rum balls and rice balls.
Everything your Italian taste buds desire.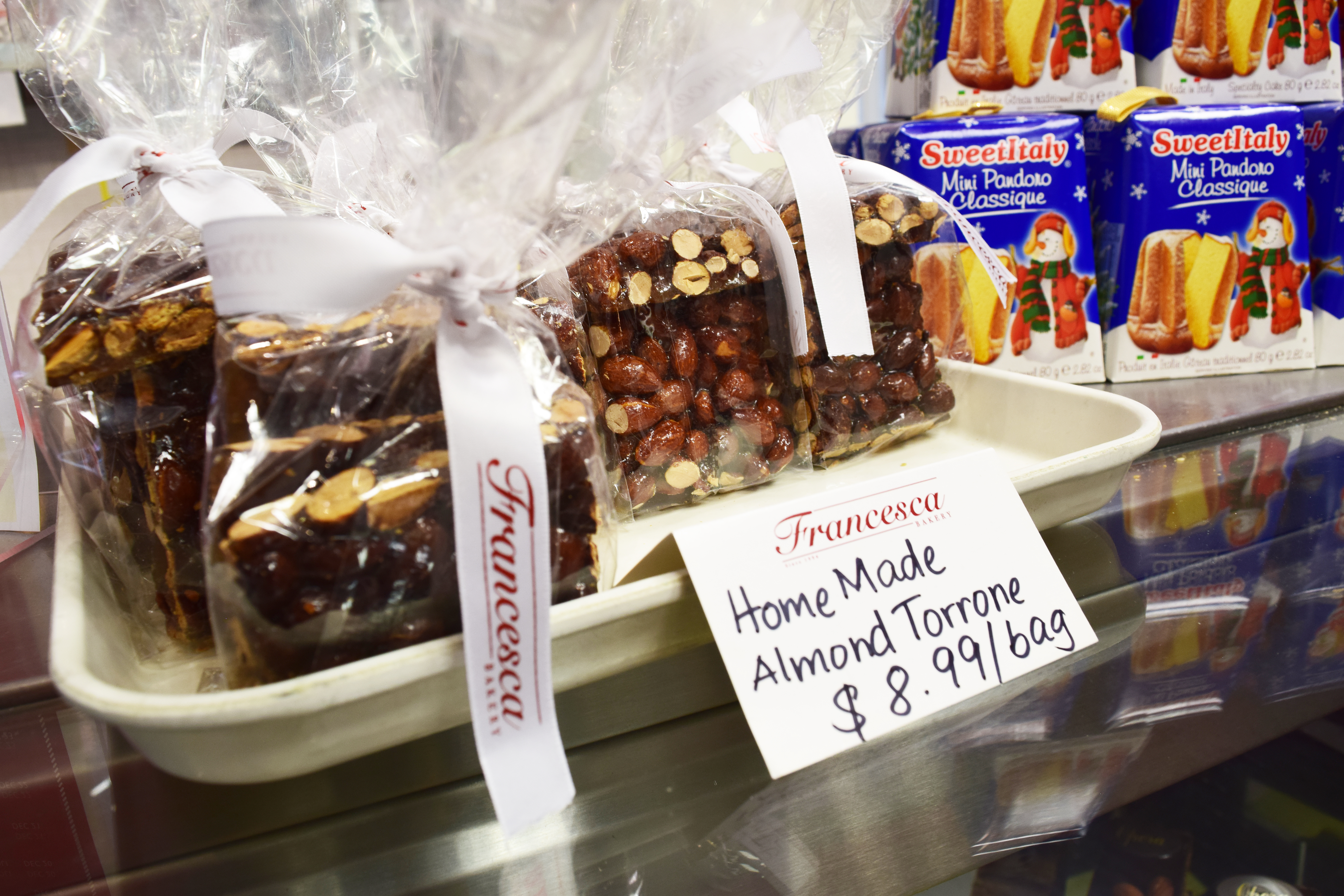 At Francesca Bakery, traditional flavours and methods blend with modern talents and style, to bring the best of Sicily to Toronto.
A to die for bakery, fresh deli, delectable hot table and catering. You can run in to pick up a treat, or enjoy a hot cappuccino with a fresh cannoli in the European style dining area.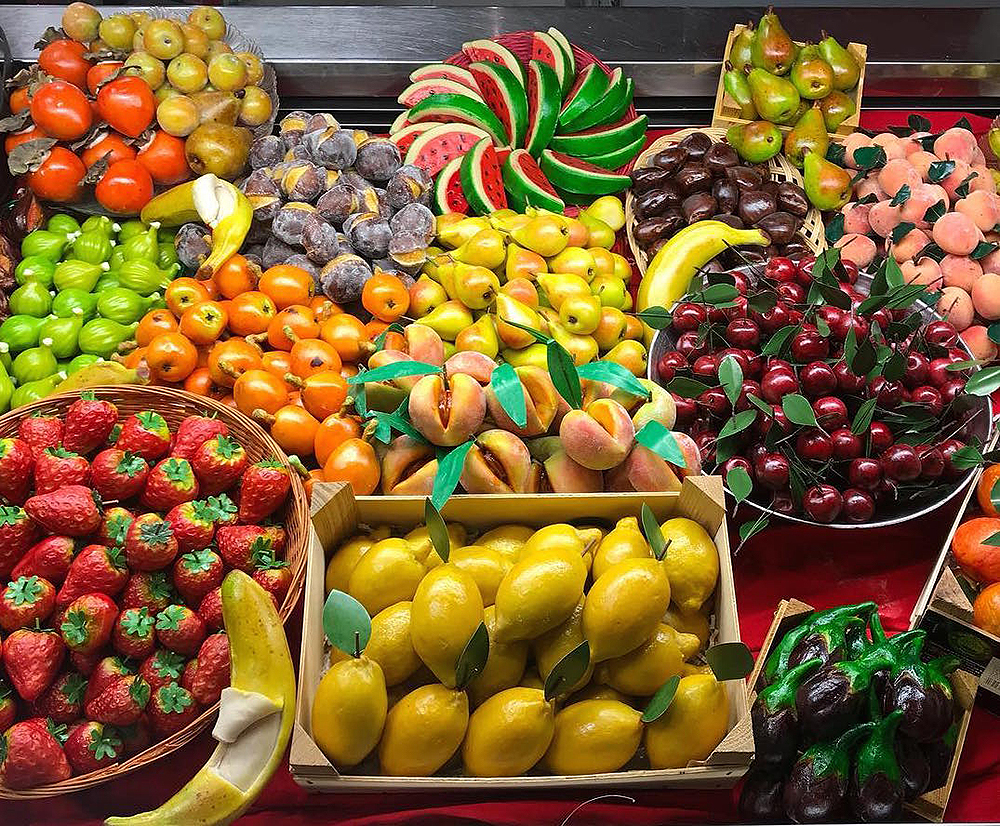 Drive to 2 Invergordon Avenue Scarborough, Ontario and enter a paradise of pastries. The sign says 'bakery,' it should read heaven.
To learn more about Francesca Bakery, or place an order visit their socials and site:
Read More
When Breakfast Became a Meditation Practice 
Hot Dish: The Lobster Roll at Narami Sushi 
Wine Tasting 101 (Part Two)
Our Costa Rica Adventure 
The Perfect At-Home Christmas Date
10 Wellness Essentials from the Pritikin Longevity Center
A Story of Bread