Reading Time:

2

minutes
This spring, Toronto diners can book a culinary experience unlike any other. Dinner With a View is redefining intimate group dining and bringing it to the outdoors. We won't be dining in a stuffy private backroom, but with our friends and family under the stars.
Upon arrival, staff ushers our party into a private glass-like dome designed to be its own little ecosystem. Each ecosystem represents a distinct terroir. The options range from tundra, to tropical, to boreal forrest. We're sure to have our phones ready. Sharing the experience with the world is encouraged.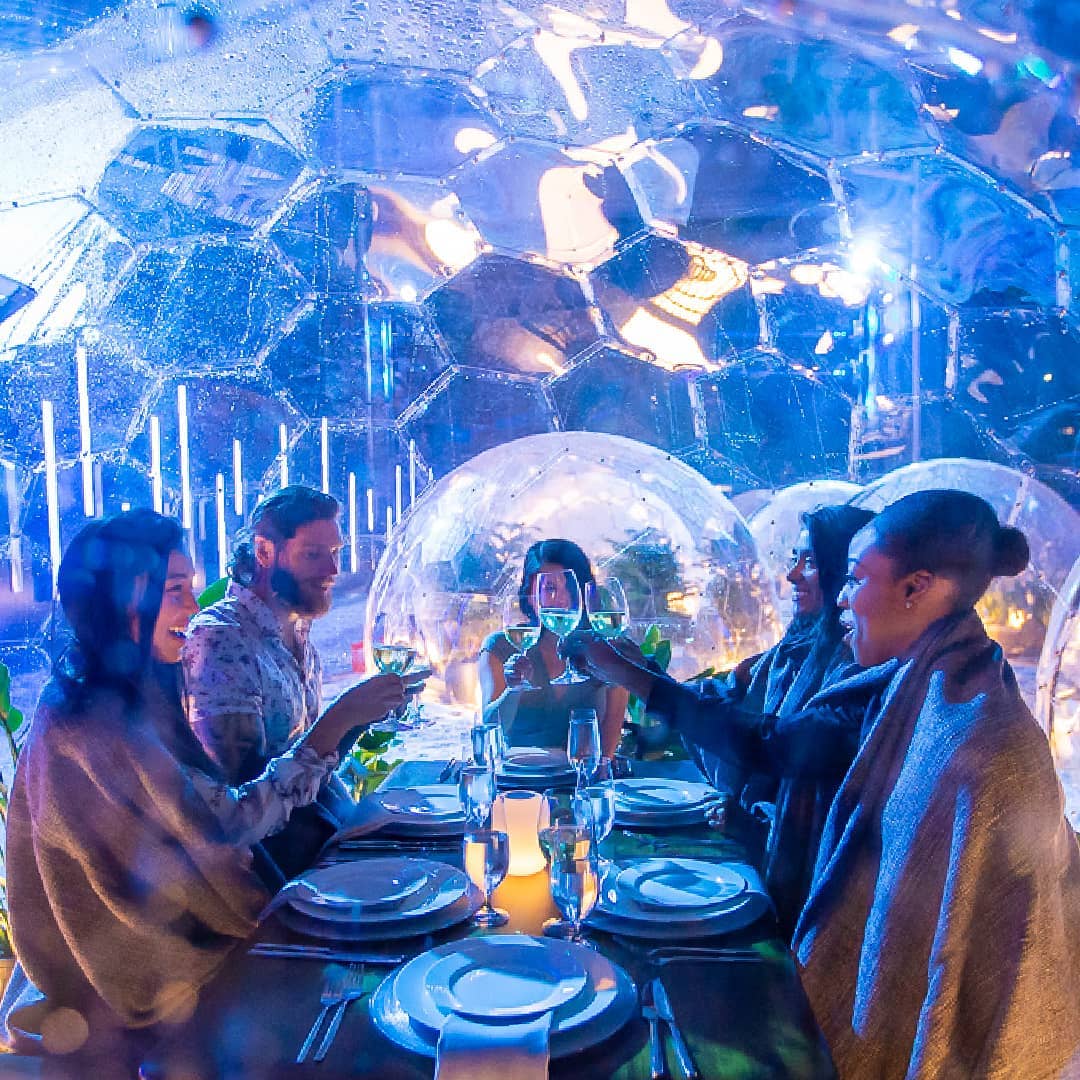 Get Your Group Together
Dinner With a View is meant to be a group dining experience. Its a four-person minimum to purchase a spot. If we want to enjoy a romantic dinner alone with our significant other, we have to purchase two additional tickets. If we're so inclined, the kitchen will still prepare the additional meals we've purchased, and send us home with some high-class take-out.
A Blind Menu
Behind our exclusive dinner is Chef René Rodriguez of Top Chef and Iron Chef Canada fame. This Mexican-born chef offers a blind menu with the choice of seafood, meat, or vegan. Other than that, we have to wait to find out the menu details on our arrival.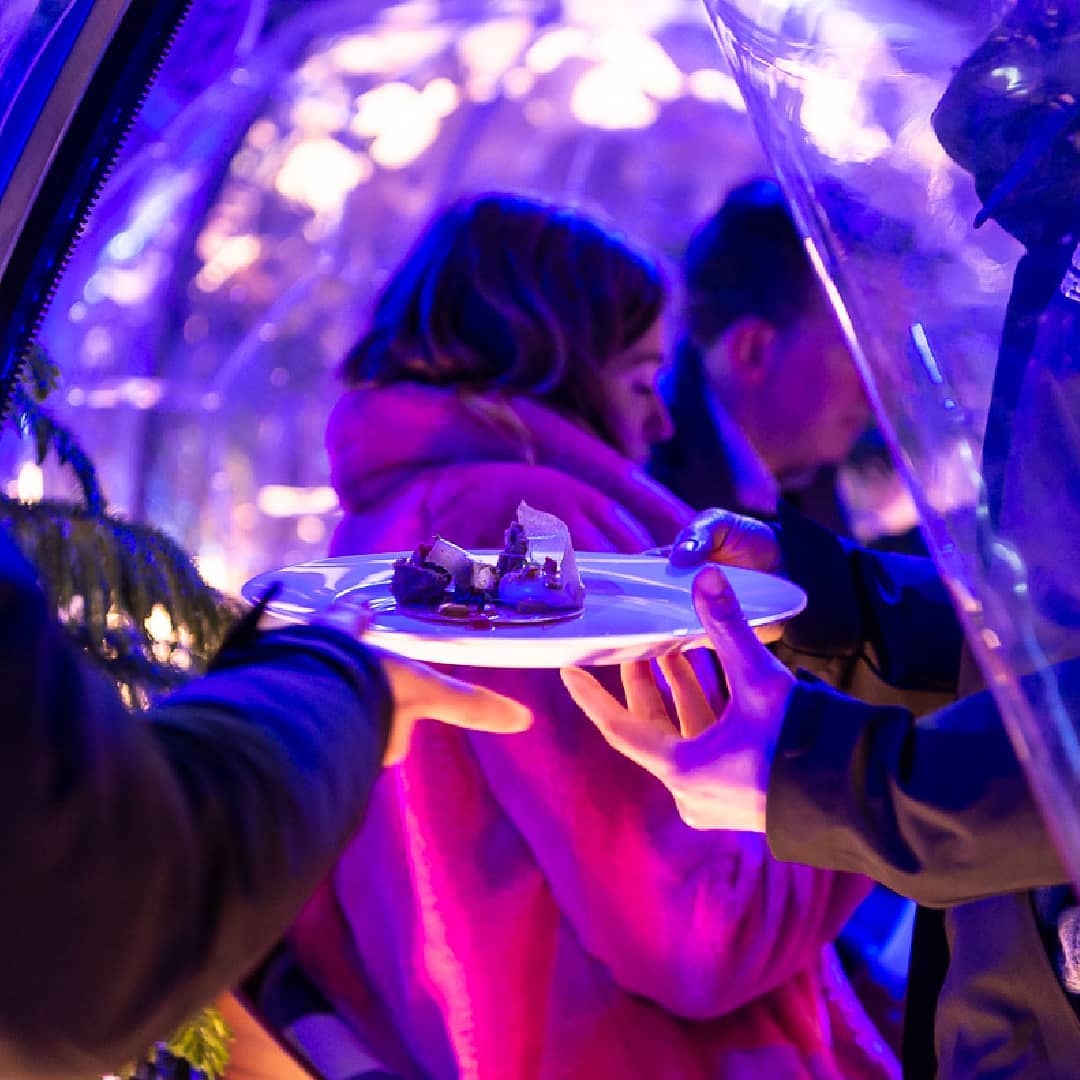 Scoring a Reservation
Getting a reservation for Dinner With a View is a two-step process. Book the dome first and then purchase the number of tickets. The rental price for the dome is $149. The tickets are an additional $99 per person.
What to Expect
Each seating is two hours. Scared of weather cancellations? The domes are built to withstand any condition and can be heated or cooled to our preference.
Spring season starts on March 28, 2019 and ends May 2, 2019. Tickets are available now.
Read more:
Where To DINE Now: Yu Guo Yan Seafood
2019 State of the Culinary Union Address
Don Alfonso 1890: Best Opening of the Year!
Michelin Star Chef Sylvia Barrachi visits Toronto