Reading Time:

4

minutes
Getting some time away from home with my coven is essential for reconnecting and having meaningful social interactions. There's some je ne sais quoi about letting go of responsibility and just hanging with my sisters. It both reignites my creativity and empathy for others. But instead of fading precious memories into blackout nights of shots and poker in Vegas, why not opt for a more mindful experience that helps us cherish our female friendships?
Glamping allows me to slow down and unplug, creating a way more valuable experience than a cheap night out on the town, which just leaves you with a hangover and achy feet. Out with the Louboutin's and in with the Birkenstocks – here are my best glamping destinations that let you and your ladies enjoy amenities while breathing in the natural world around you.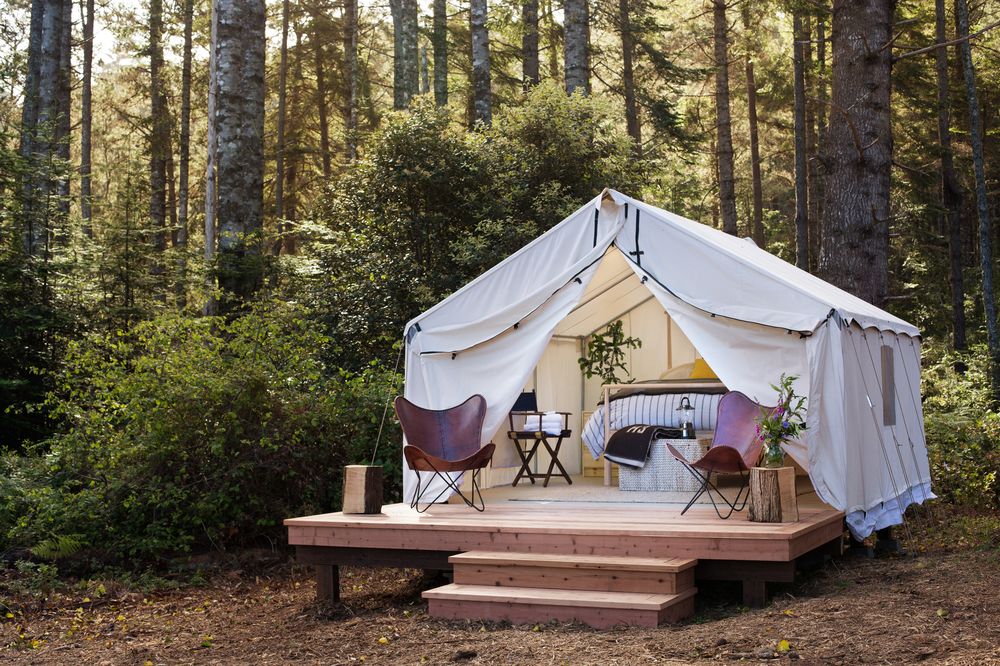 Cali is famous for merging the worlds of rustic and luxury. So why not experience glamping in its true essence? These spacious, furnished tents offer an authentic turn-key experience, with amenities like organic bath products. Its location is close to downtown Mendocino. If you have that one friend that gets overwhelmed by nature, you can always ride into town for a more bustling dining experience. With down bedding, luxe bathrooms, and hot showers, you've never glamped like this before.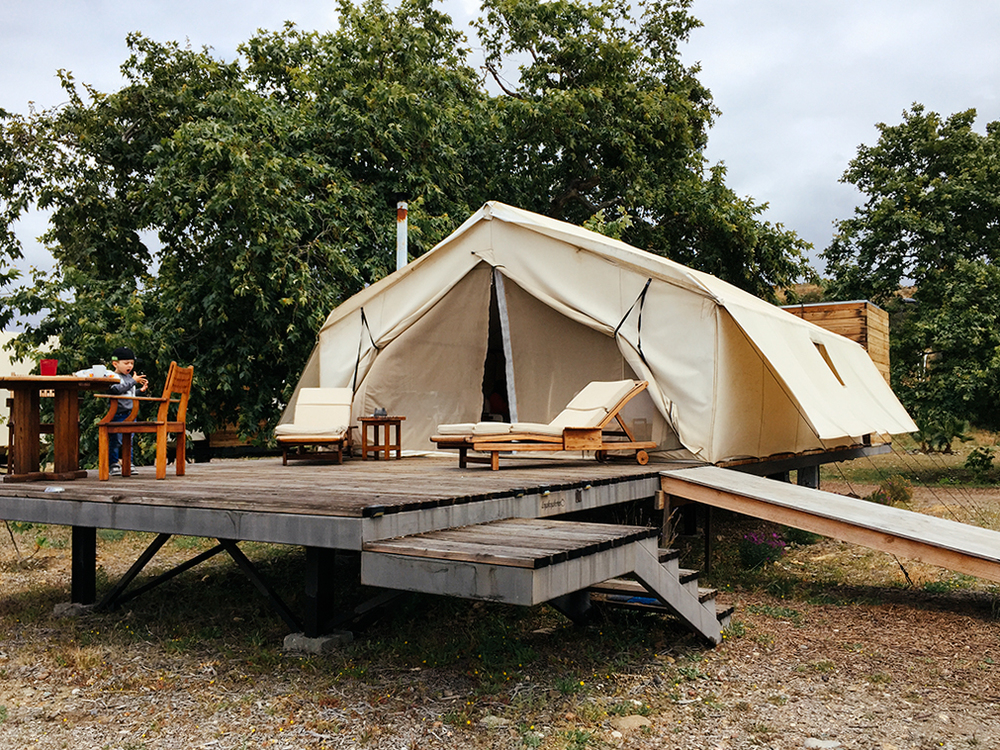 Composed of 19 cabins perched off the Pacific Ocean in Mexico, this pretty destination is swathed in vineyards and mountains. Blending love of design, nature, gastronomy, and wine, these cabanas combine the aesthetic of wool, cotton, and steel, complete with unique perks like air conditioning and private terraces. Adrenaline junkies can schedule scuba diving, zip-lining, or skydiving. Meanwhile, vino lovers can kick back and relax. Pro tip: book a trip in August, when their wine harvest festival takes place.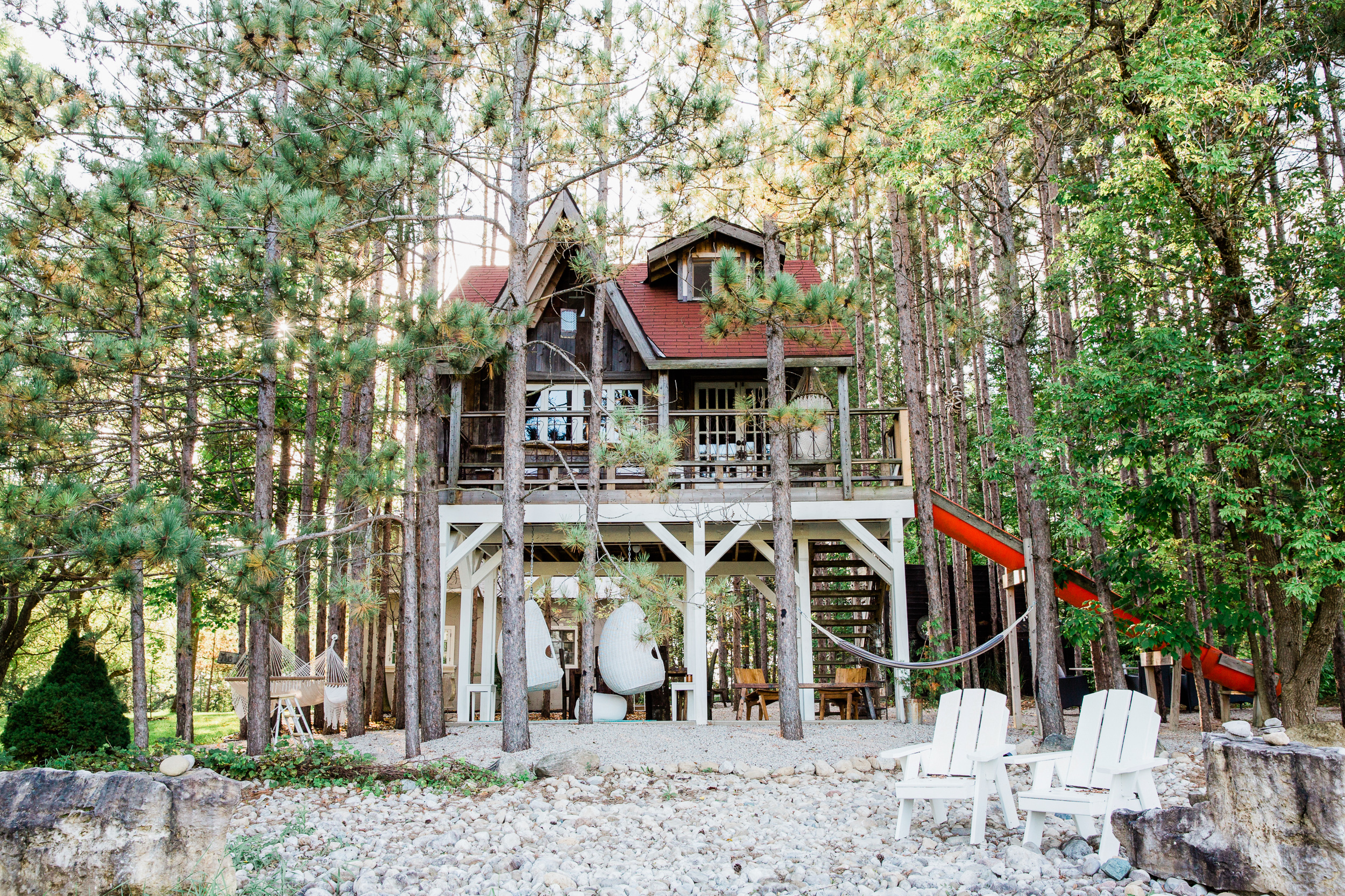 This epically designed and curated treehouse and cabin in Durham, Ontario makes it hard to unplug. That's because every single thing is incredibly Insta-worthy. Housing up to six guests and complete with a pool and lounge, this transforms glamping into a resort experience, without all the commercial drollness. With beds fit for a princess, two BBQs, and a full kitchen, this adults-only adventure will let you return to childhood nostalgia, with a modern twist.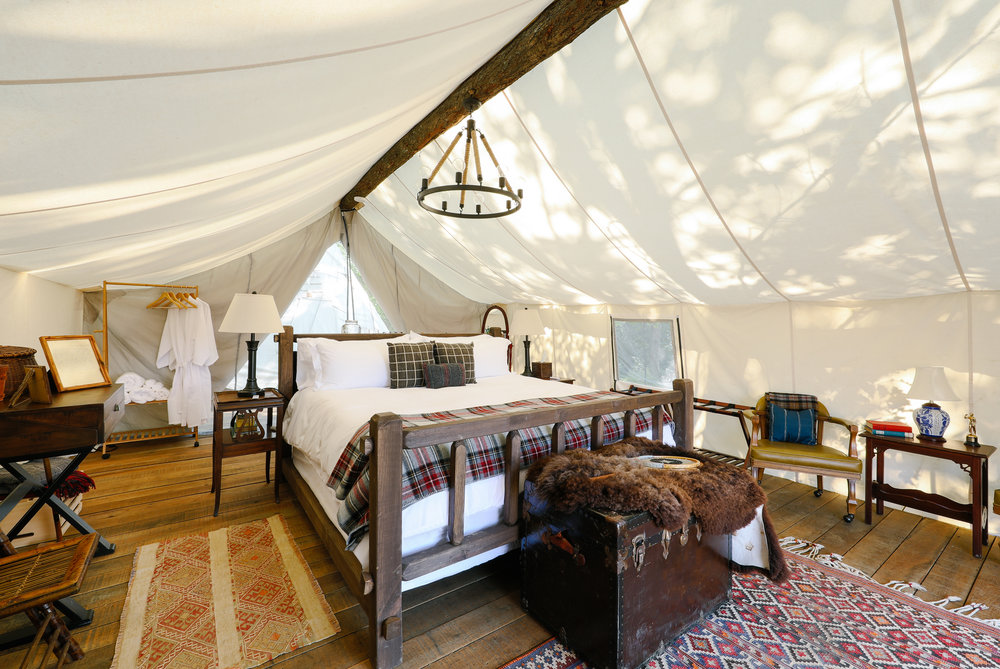 Set in upstate New York's quaint and chic Hudson Valley and located on a working organic farm, the highlight at this destination is definitely the food. While you nourish yourself from the inside out, consider a holistic spa treatment. Or try returning to Mother Nature with fly fishing and river cruise options. There's complimentary breakfast, plush Turkish and spa robes, and even a rain-style shower for when you're ready to wash off a sweaty day of expert-led hiking.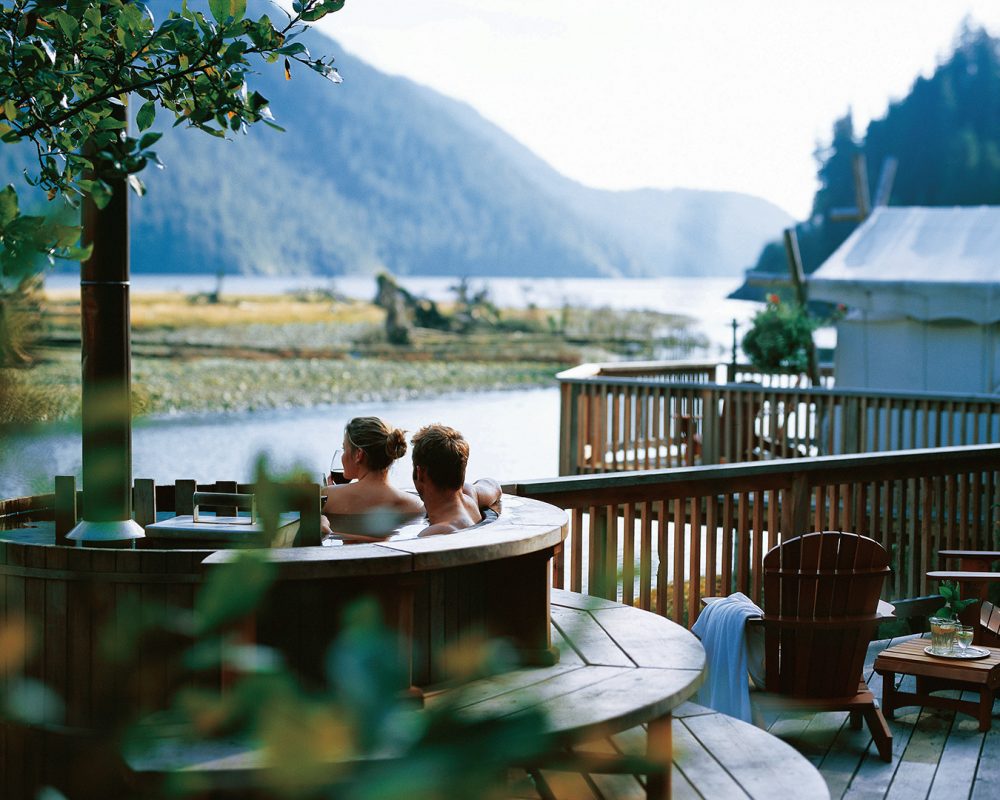 A privately owned wilderness resort surrounded by the Strathcona Provincial Park, this is one of the most memorable luxury camping experiences that you can have. One of their most unique offerings is their sustainable access to the Clayoquot Sound Biosphere Reserve, a UNESCO designated treasure. Apart from the staggering scenic possibilities, they offer an isolated waterfront spa, critically acclaimed chefs, and adventures of marine, hiking, and equestrian varieties. The less adventurous can check out the resort's games and billiards tents. They even offer an on-site helicopter ride to view the awe-inspiring natural beauty of British Columbia.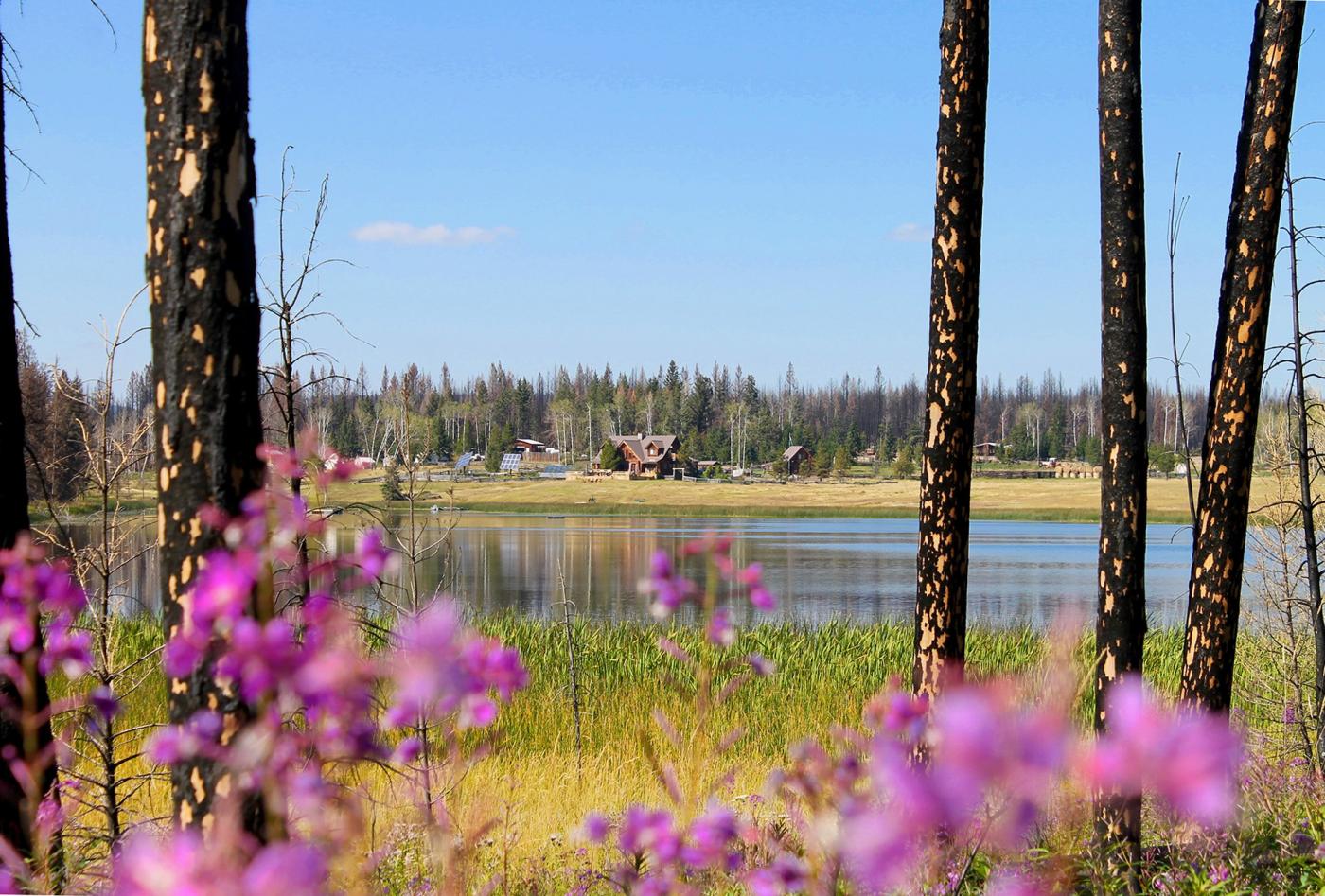 This tiny, family-owned guest range and wilderness resort have been vetted by adventure vacation lovers all over the world. It also has been around for nearly 20 years. Set on 10,000 acres of pure wildlife, this resort specializes in horseback riding vacations, which are extremely personalized and educational. Beginners will learn the foundation of becoming pros, while experts will be able to roam the land more freely. This year, they're debuting their own Star Camp which takes place in a private dark sky reserve, giving a new perspective to stargazing.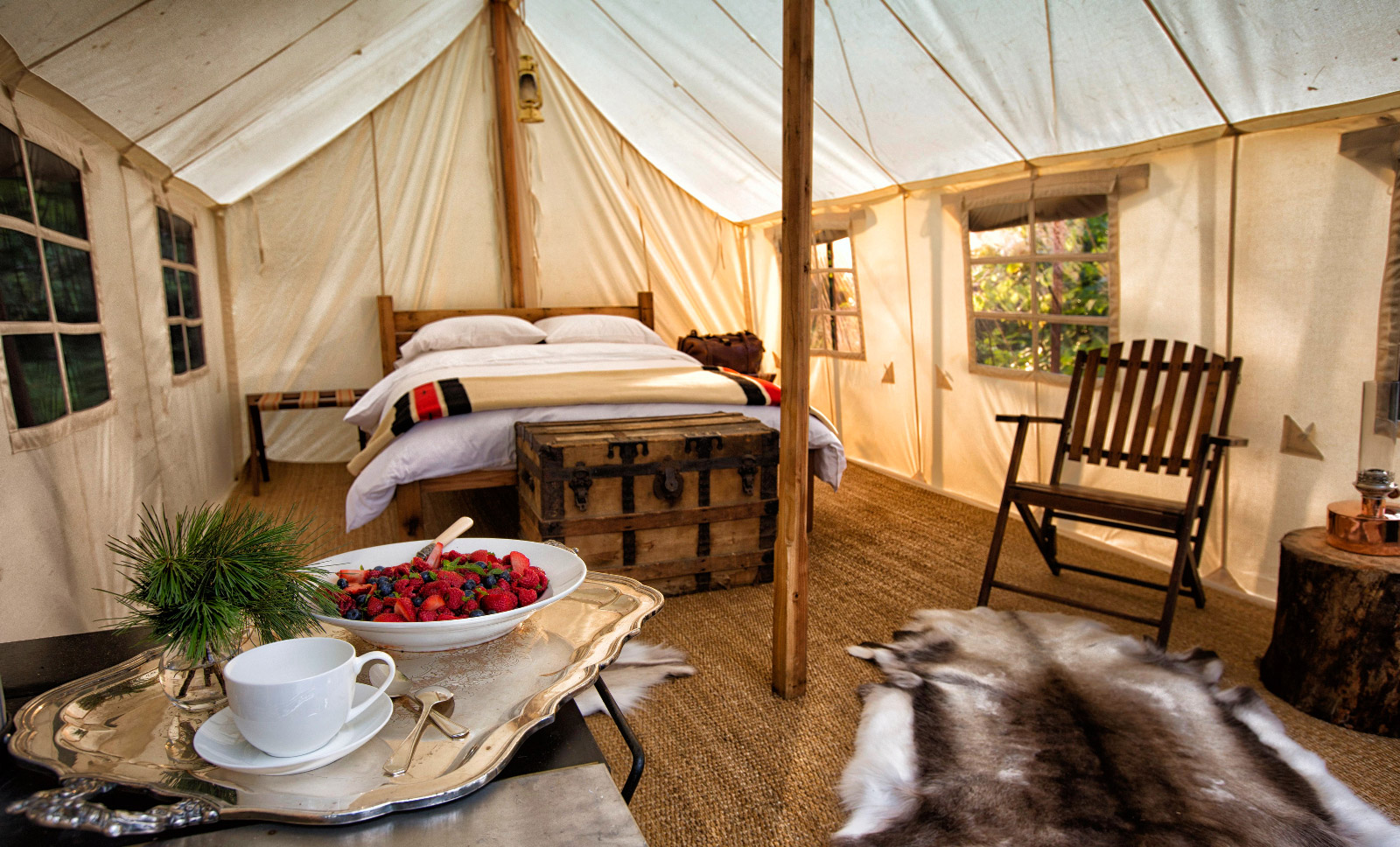 Outpost prides itself on connecting people to nature in an "elegant and simple way," acknowledging the damage that social media and urban life can bring. Located on a hidden lake north of Toronto, this camp holds up to eight people. As you sit in the midst of an old pine forest, eat gourmet treats like P.E.I oysters or BC line-caught wild Salmon. Luxe tipis are available, and tents are carpeted wall to wall, set on wood, platform floor crafted with cotton canvas.
Read more: