Reading Time:

3

minutes
In 1891, the first-ever Chinese convenience store in New York opened its doors in what would become the vibrant Chinatown we know today. The address? 32 Mott St. Honouring this history, when it came time to name a restaurant that embraces the flavours and ingredients from around China, Mott 32 only seemed natural. The dining experience embodies a modern Hong Kong, traditional and respectful of its culture and heritage. Modern, in their passion for the best ingredients. Progressive, in design and visual experience reflected in their careful fusion of New York industrialism and Hong Kong imperialism. Spoilt, in their selection of the finest wines. Buzzing, reflected in their 170 covers, 7,500 sq. ft. expansive space and the energy of the venue.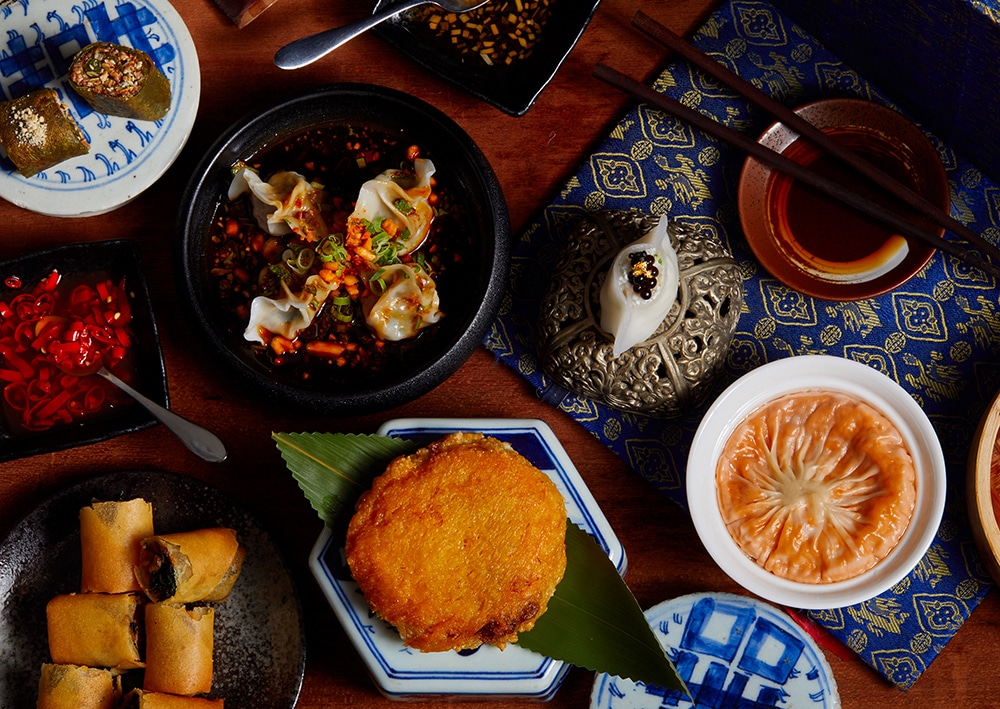 Culinary Director Malcolm Wood and Executive Chef Lee Man Sing have years of experience and an intense passion for the traditional recipes of home cooking that have lasted throughout time. They draw on Chinese culture and its philosophy of farm-to-table cooking that has been shaped from generation to generation, by one of the largest farming nations in the world. The result is a spectacular dining experience that pays homage to the bravery of families, like those who left Hong Kong to open that first convenience store, who made Chinese food and culture a global phenomenon. Today, patrons from Doha to London crave dim sum and Cantonese cooking. Mott 32 satiates those cravings and delivers it as home cooking should be, in a more rustic and honest way.
Their cooking is a selection of Cantonese, Szechuan and Beijing styles, ingredients and techniques. Their custom-made duck oven and special air-drying duck fridge are central features. The signature Apple Wood Roasted 42 Days Peking Duck is roasted in the traditional Cantonese style.
As part of their farm-to-table philosophy, they believe in bringing the cooking into the restaurant which is why they offer a window directly to the heated excitement of the red-hot woks stations, allowing guests to dine around the duck oven and BBQ kitchen.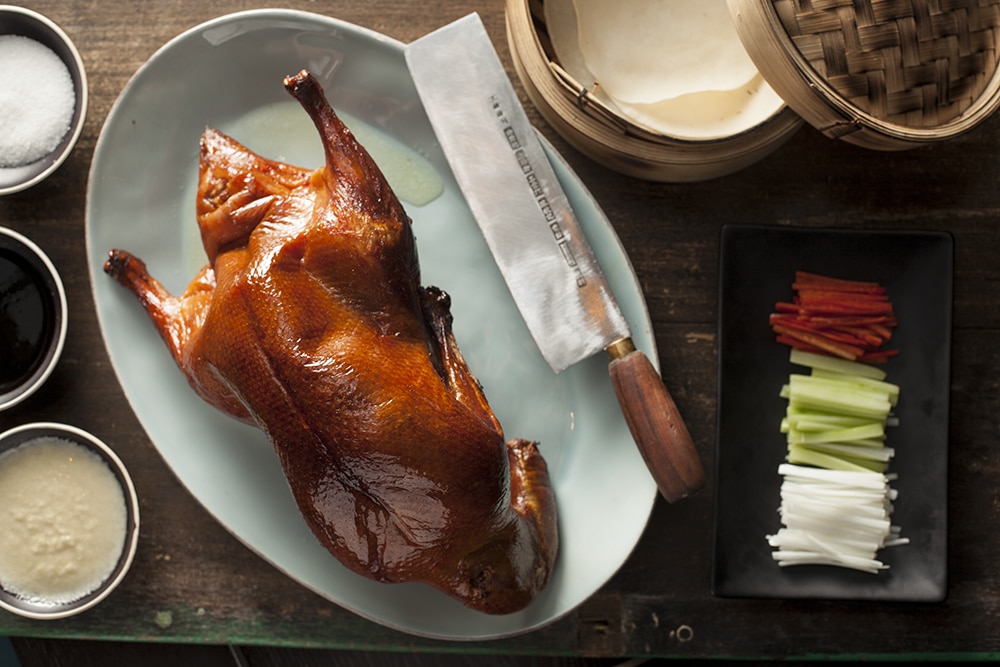 Though their food is the star of the show, they have paired an innovative cocktail menu that will intrigue and complement any Mott 32 experience. Their mixologists have meticulously researched Chinese ingredients such osmanthus honey, jasmine tea, ginger, matcha powder, Szechuan pepper, tangerine, shiso, plum, five-spice and goji berry to name but a few; and what they do with them makes their cocktails an awe-inspiring experience.
Joyce Wang and Maximal Concepts are responsible for the design of the restaurant. Joyce is a Hong Kong native architect who has helped spread her city's reach around the world, most famously with her design of the Cabana Rooms at the Roosevelt Hotel in Los Angeles. This past February, Joyce was honoured by Hospitality Design Magazine USA as winner of "Wave of the Future 2014" – an award for designers who are considered accomplished internationally, but young enough to be considered visionary. The design of Mott 32 lifts the industrial elements from New York and pairs them with classic Chinese elements creating an exciting combination that reflects the greater interconnectivity of the East meets West design cultures.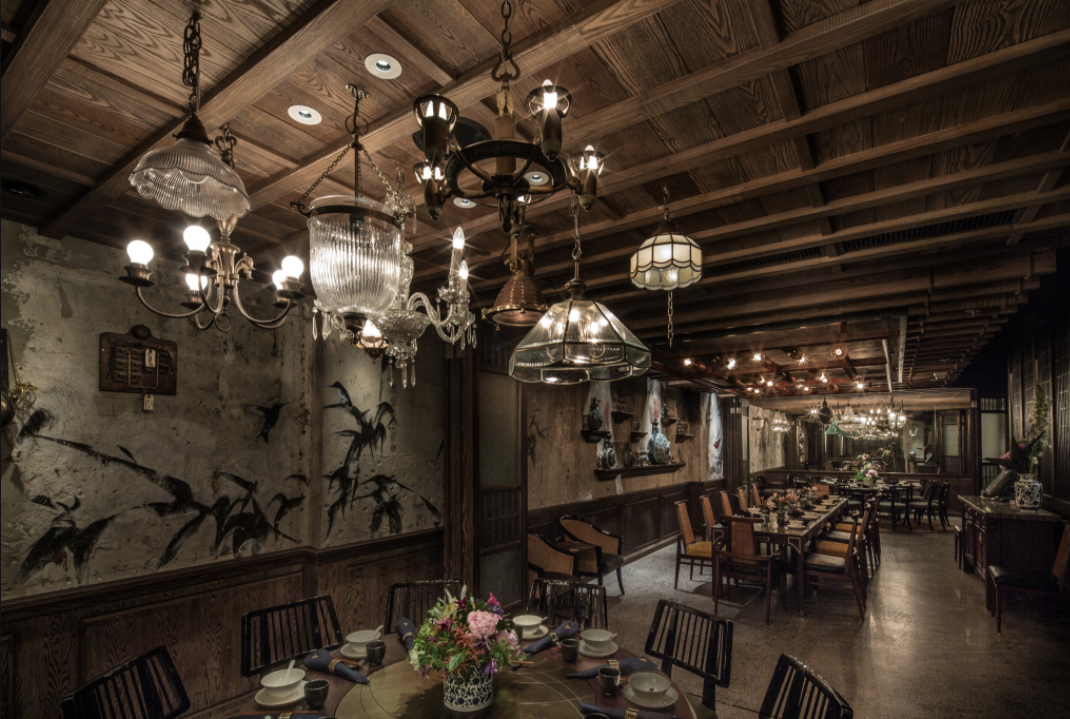 The first Mott 32 to open was located in the Standard Chartered Building, 4-4a Des Voeux Road, right in the heart of Central, Hong Kong. It is 7,500 square feet with 5 private rooms and can accommodate up to 170 diners, at any one time. Mott 32 is open for lunch and dinner seven days a week. In 2015, Mott 32 was awarded Hong Kong Top 20 Best Restaurant, Best Interior Design, Best New Restaurant and Best Restaurant of Reader's Choice Awards by Hong Kong Tatler Awards; World Interior of the Year by INSIDE World Festival of Interiors and Group Restaurant Champion of the Wine by Glass Restaurant Awards by Wine Luxe Magazine.
The team at Mott 32 has started to expand their influence even further, opening a location in Vancouver, Canada, with concrete plans to expand to Las Vegas in December, and after that, Bangkok!
Read More: