Reading Time:

2

minutes
As part of today's Visit Florida adventure, we checked out the tasting room at Sugar Works Distillery. Located in New Smyrna Beach, this stunning 2500 square foot space allows customers to sit back, relax, and sip some hand-crafted spirits. Sugar Works specializes in rum, whiskey, and moonshine. They also introduce a series of seasonal spirits.
The distillery was started by lifelong friends Thomas McPeek and Mike Gardner. They chose the name based on the British derivative of the famed Sugar Mill from just a few miles away and operated in past centuries. They have 27 different Sugar Works locations just in this county, and their aspirations are to expand and move beyond their facility.
Keeping It Local
One thing I've noticed about NSB so far is that the people are passionate about their local roots. Sugar Works takes pride in the ingredients they use, and use local filtered water. They also leave out food colouring and only using natural flavours. Even their spiced rum has actual spice. Nine different ones, in fact, but we're not going to spill the secret.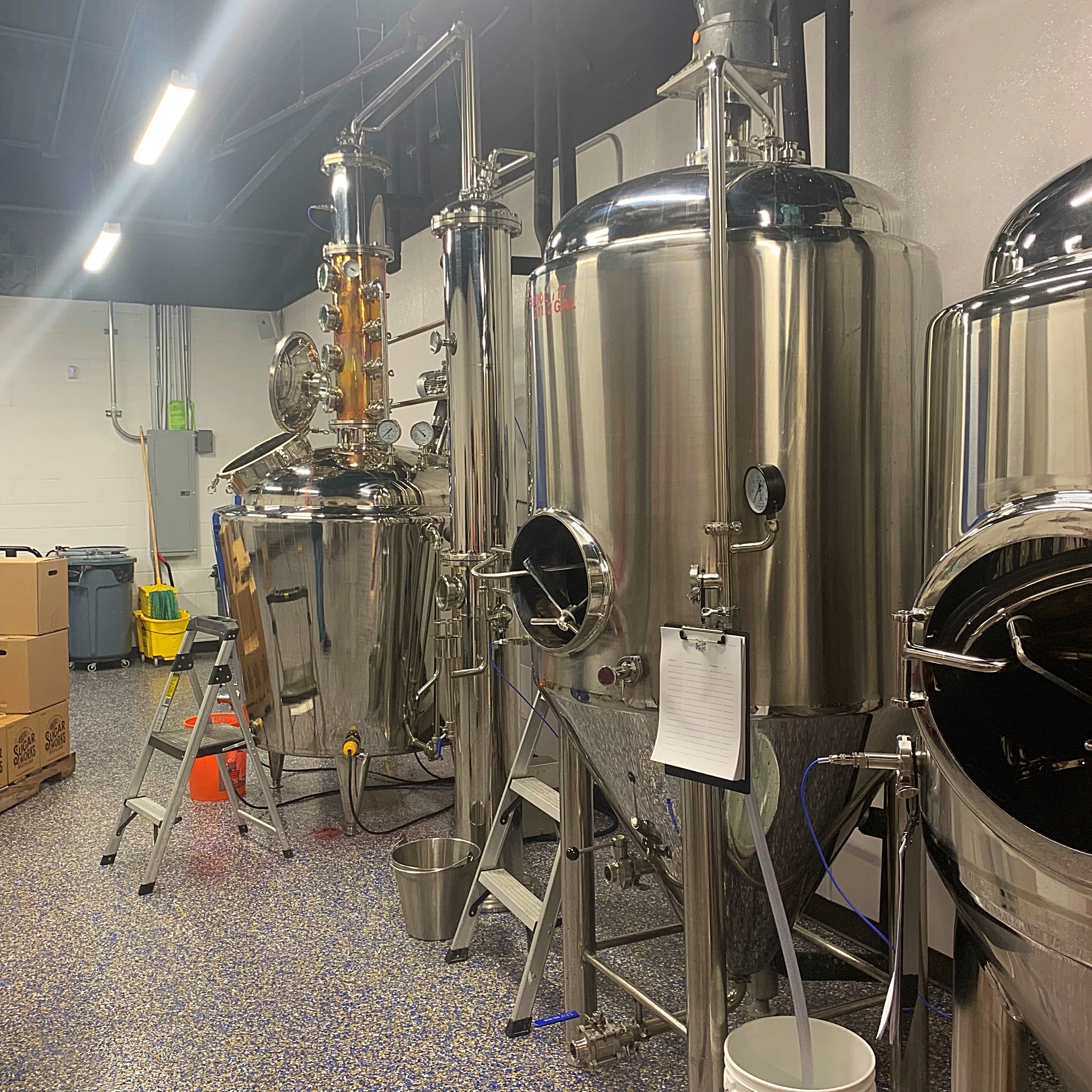 The Spirits
The three spirits that are always in their rotation include Turnbull Bay Silver Rum, Callalisa Creek Whiskey and New Smyrna Shine. You can tell that they use only the finest ingredients in their blends. The flavours are smooth and well-crafted. You know the moonshine is good when it hits the back of your throat, where as lesser quality moonshines will spike your tongue. Here are some more facts about their blends:
Turnbull Bay Rum: With a Caribbean feel, we can taste a hint of banana. The rum goes down smooth, real smooth.
Callalisa Creek Whiskey: A whiskey in the bourbon family, the Callalisa Creek Whiskey is aged in oak barrels that we see in the back room. It also has an incredible smoothness to it and the perfect amount of sweetness.
New Smyrna Shine Moonshine: Yes, this bad boy is 100 proof. As previously mentioned, it has the right amount of bite and hits just the right spot.
Taking Pride in Their Creations
McPeek and Gardner are passionate about mixology, and are constantly innovating their recipes. Their lemonade and the Turnbull Bay rum is a smash hit and goes down a bit too easy.
They are truly passionate about what they do. Sugar Works offers free tours and tastings any time during opening hours. They even offer classes in which they pair a beverage with a fun activity. Now that we know NSB has an incredible foodie scene, it's no surprise that we can find places where they've got serious game in crafted libations.
Read more: