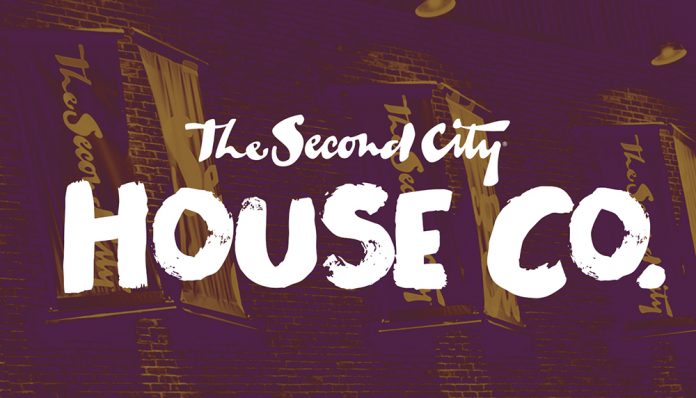 It's almost that time of the week, Friday date night! But what to do? Dinner? Sure, we all have to eat. How about something that feeds the soul too. Something fun and exciting. An experience you'll both remember. Something a little outside of the box.
A Trip to the Second City
To get outside of the box, you have to go into the box. The John Candy Box Theatre, that is.
On 99 Blue Jays Way you will find the famous Second City comedy club. An improvisational enterprise. And just what is improv? Wholly, totally, and entirely unscripted acting. Each second is a surprise for the audience and cast. Nothing is planned. Everything is spontaneous, led by a "Yes, and" attitude. ("Yes, and" being the first rule of improv and a sacred sort of prayer for actors in these impromptu productions).
House Co.
I have seen people perform improv before, but this particular group, House Co. … they take the cake, the oven and the whole darn bakery.
This eight-member ensemble led us into a night of absurd laughter and utter elation. Shall I set the stage? Lights, camera, improv!
A keyboard sits close to the door, just off stage left. A woman sits behind it; our conductor to the soundtrack of the evening. The lights dim. An announcer bellows. Eight eager bodies bounce out from a doorway hidden by a sheet of velvet vermillion. Round the stage they cheer and dance, blasting the room with an inescapable energy.
Meet the Cast
The group leaps into a line, with a bob and a wave we meet the ensemble; Ryan Sheedy, Shane McLean, Tom Hearn, Sarah Ormandy, Hannah Spear, Nkasi Ogbonnah, Andrea Marston, Liz Johnston and the unseen director, Mr. Paul Bates.
After a quick hello and brief introduction, the set-up begins.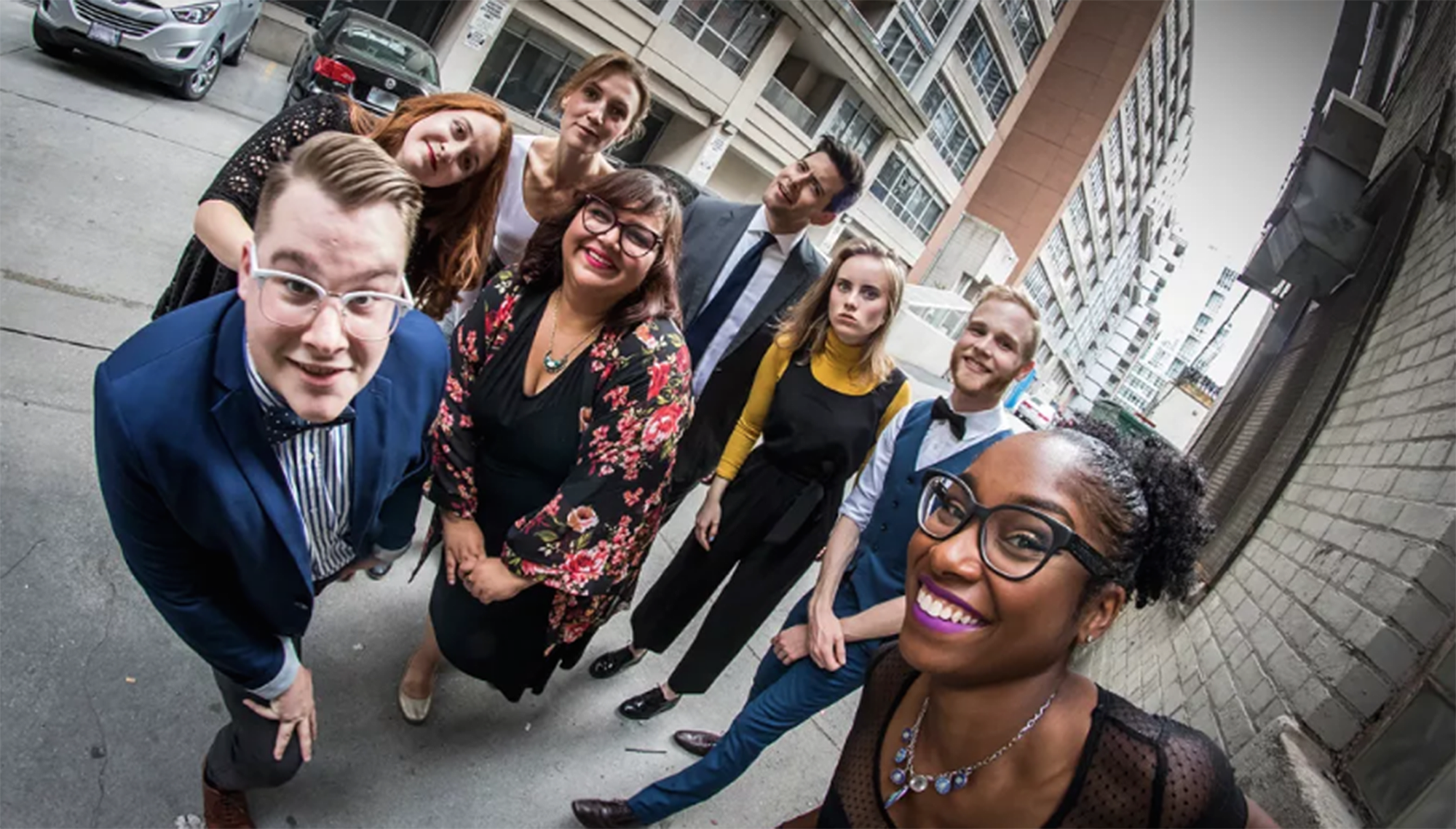 To perform improv the cast requires suggestions from us, their seated audience. Of course, not all who attend a theatre show expect to play a role in the production; there are bound to be some nervous mutes.
Getting Warmed Up
To shake our butterflies, ignite our imaginations and loosen our tongues, the cast initiates a warm-up exercise. To start, we are told to shout our first names loud and clear, booming in unison. After that, it's one word responses for simple questions (What is your favourite Winter food? How did you get here tonight… etc). Then come the real suggestions to form the acts of the night. One by one, each cast member steps forward with a specific question in mind, searching for responses to fuel the themes and scenes of the show.
A girl with dark hair and a friendly smile plays the secretary; jotting down our one-word responses on a massive page taped to the far side of the stage wall. Answers come in reply to jobs titles, locations, relationships and catch-phrases. Soon a lengthy list, with words like camp counsellor, babysitter, doctor, tiny gas station, siblings, cousins, breaking up, bake sale, and skydiving fill the sheet.
With a flash of stage lights and trill of keys, the cast assembles and the show begins.
The Show
First we are transported to a 'trouble in paradise' bake sale. Then a fertility therapist with more problems than her patients.
There was a babysitter seeking relationship advice from the siblings under her care. An elderly couple breaking up to live it up and hit the party scene again. Two guys, a car, a mechanic and a joint. A campsite that turned into a natural disaster site. Sisters settling for less and living with their parents… forever. And a meta performance of improv actors acting in an improv convention.
It would be impossible (and pointless) for me to chronicle all eight scenes of the night in acute detail. Each time the curtain pulls back a set of new stories emerge. It is the nature of improv. You'll never see the same thing twice. It's impossible, out of the question, and absurd for a show of this nature.
You must soak in every minute of hilarity as it hits you, because once it's gone, it's history.
The room was small. The stage was tight. But the young men and women standing under the heat of the sunny spotlights transported us into mini realms of the ridiculous. By the end of it all, I was ready for another hour… or two… or twenty. It was an incredible show led by a fantastic cast. I will definitely be back in the future with family and friends, eager for more.
About House Co.
House Co. performs every Friday night at 8:00pm in the John Candy Box Theatre, located in the Second City Comedy Club.
Read More:
Midnight Cocktails at Mister C.