Reading Time:

2

minutes
It's not often that a cultural hub of youth remains in a city for so many years – YAAM is the exception in Berlin, keeping alive a laid-back and safe space mentality within a uniquely invented environment.
YAAM, or Young African Art Market, originally sat right off the Ostbanhof stop in Friedrichshain. It's now located in Schillingbrueckein Friedrichshain-Kreuzberg, due to disruptive building projects at the old location, and is referred to as a beach club, but that description doesn't do this oasis of tolerance justice.
My first time at YAAM, I had just turned 18 and was going on why first Euro-trip with my best friends, before diverging on our separate journeys to university. We happened upon it while wandering, which is the optimal way to discover a magical place like this.
Apart from sand and a few volleyball-dedicated areas, there aren't too many beach aspects to this elusive venue. Perhaps that's what makes the vibe so amazing. Sandy grounds are surrounded by a tiki-style bar and loud graffiti, all lined by a picturesque canal. Other intriguing art installations are frequently on display.
Entry is paid by a donation amount of your choice, which is used to keep the venue open. Donate accordingly – this is has been a cultural icon of peaceful and respectful integration, promoting a sense of community through sports, art, and music.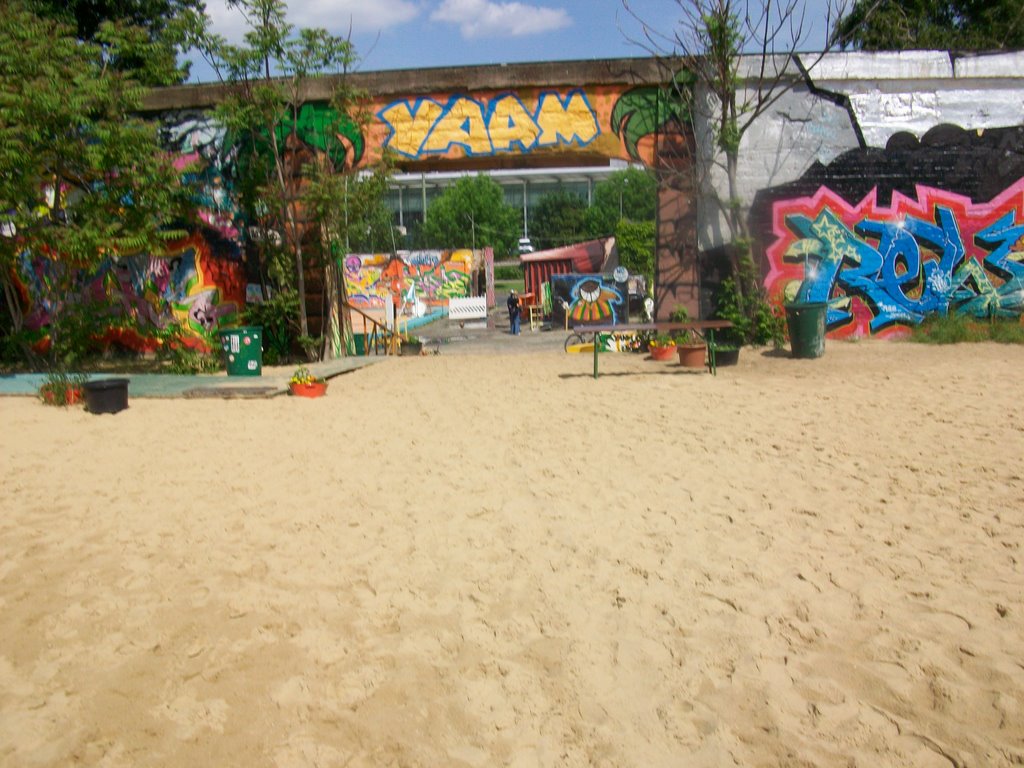 Sitting along this canal are several Rastafarians, generally very friendly and rarely shady, who are happy to sell you any amount of ganja that you might need. You can satisfy munchies with the African/Caribbean food trucks and other vegetarian options that are available.
Although the access to flower makes our hearts sing, it's mostly the open sense of community that welcomes individuals of all ethnicities, ages, and backgrounds. It's a haven of freedom that gives visitors a sense of security and acceptance. YAAM gives us the ability to transport ourselves to a hippie-filled time, as well as offering a sliver of hope for our future.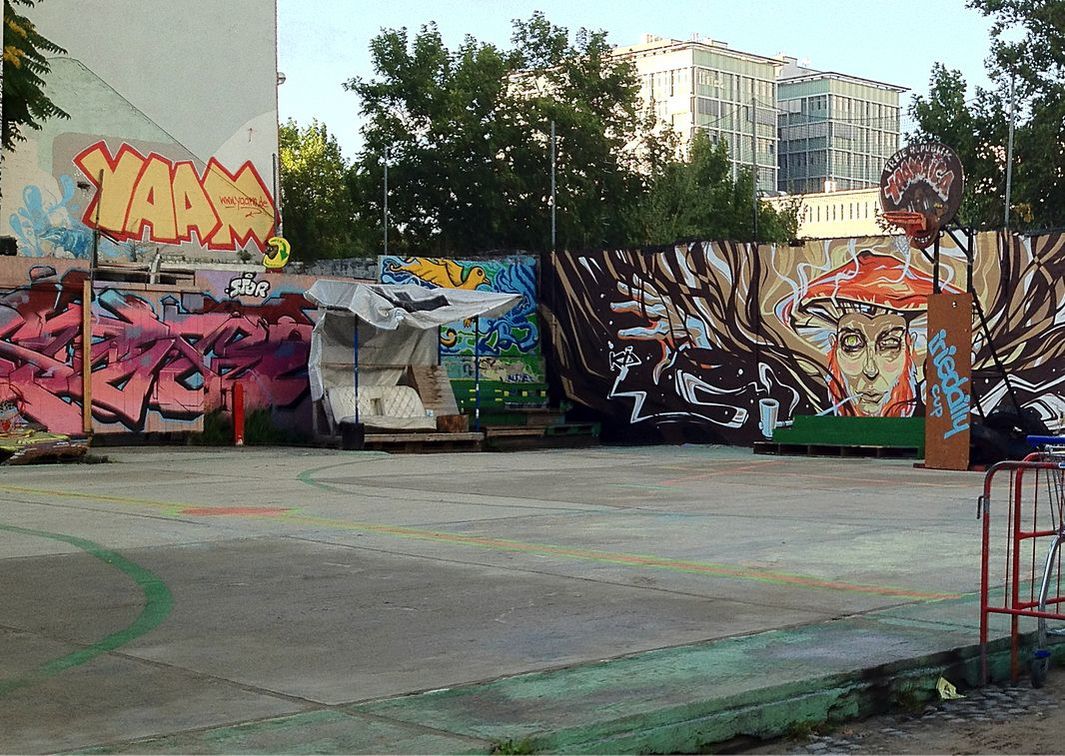 In a city like Berlin, which prides itself on its head throbbing techno, the music here is a breezy escape from that headache of a beat. Instead, you can find a diverse range of hip hop, reggae, trap, Afro house, and live music that non EDM lovers can enjoy as well.
They also offer the odd yoga class, film screening, and plenty of live shows that can be found on their website's calendar.
If you find yourself around the East Side Gallery and need the ultimate alternative chill out spot to dance, smoke and be free, YAAM in Berlin is without a question the place to be. Its beauty is in its inability to be nailed down as a single venue – it's a dancehall, a beach, a bar, a restaurant, a yoga studio, and a concert venue. Head down to watch the sunset and you won't regret it.
Read more: