Reading Time:

5

minutes
Growing up a millennial has not always been fun. To this day I have to contend with the fact that my generation is often used as a punching bag for whatever is going wrong in society. There isn't an official ruling on who is and isn't a millennial, but it is widely accepted that people born between the years 1982 – 1996 fit the bill. Over the last few years, my people have been accused of killing dozens of "thriving" industries: Beer, department stores, diamonds, hotels, fabric softener, cereal, banks, suits, running and over 60 more. These articles annoy me to no end. But, it's confession time: I will add one more thing to this illustrious list and I am happy to see it gone: The Kid's Menu.
You can call me a traitor. You can call me a hypocrite. But millennial parents are challenging restaurants to rethink their relationship with the youngest customers. This might be historical revisionism, but as far as I can remember I never liked the kid's menu. I wanted to eat what the grown ups were eating. The infantile names restaurants gave their boring kid's menu items were an even greater deterrent. We didn't go out often when I was a kid, but when we went, I wanted more choice than the three or four standards on offer.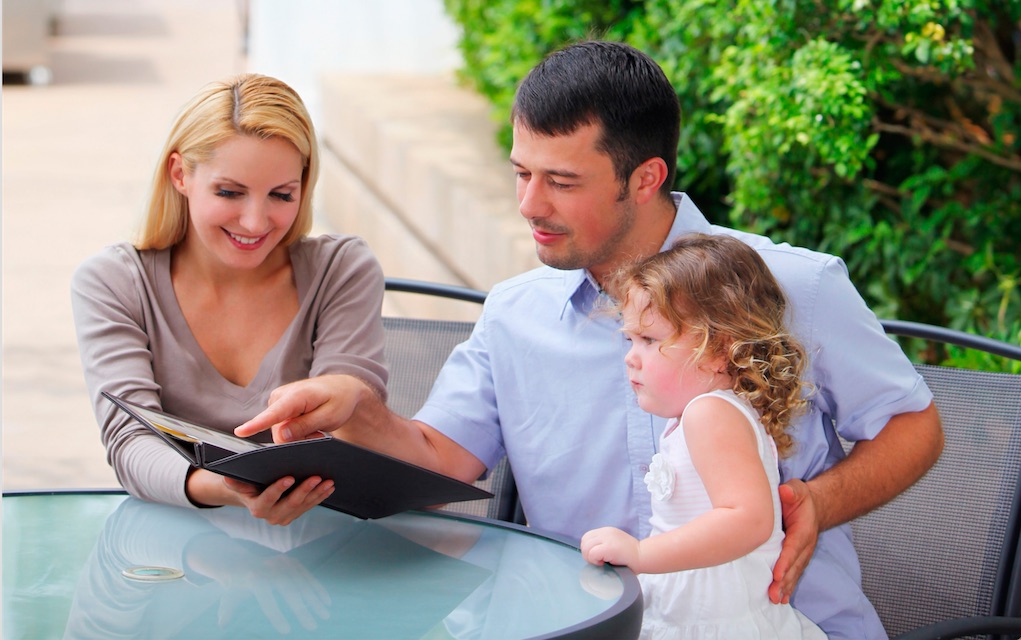 Cheap Eats for the Offspring
One of the major problems that make me think we will witness the demise of the kid's menu is what ends up on the plate. A study from the University of Heidelberg in Germany came to the conclusion that 80% of items on kid's menus are a health concern. This isn't necessarily a surprise. If you've quickly looked over a kid's menu recently, you would know that it often features pork or chicken without information on where it was sourced. It seems like restaurants wander the frozen food aisle for what they perceive to be children's favourites and throw them in the deep fryer.
The fish sticks, chicken nuggets, burgers or pizza are then served with fries or noodles. For a vegetarian option most menus don't accommodate beyond Pasta Alfredo, cheese pizza, or mac and cheese. Vegetables do not seem to be on a chef's mind when creating a kid's menu. Too much fat and too much sugar are routine, whole wheat or organic additions represent a rarity. The only visible development in the last few years has been the implementation of alternatives for sufferers of common allergies.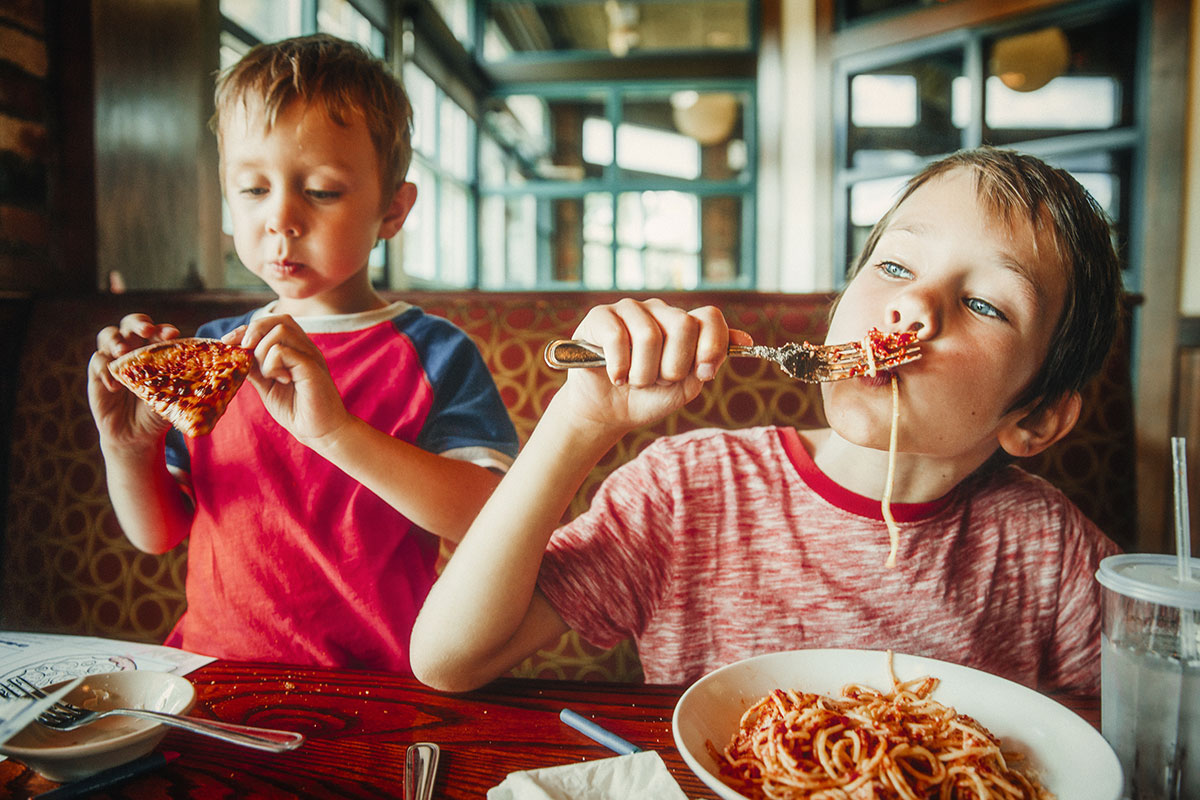 Missed Chances
The lack of creativity in kid's menus might stem from a belief among chefs and owners that kids don't have to be cared for in the restaurant. I have heard from a number of friends working in the hospitality industry that children take seat away from better-paying adult customers, or what they call "real guests". I think this is the wrong approach to take. You want to groom the new generation of restaurant goers. Why not excite them with the food and a little fanfare? Being in a family-friendly restaurant these days, is just like being everywhere else. Kids just staring into their phones, iPads or other screens.
With a few ingenious ideas restaurants could vastly improve the experience children are having. How about a weekly changing kid's menu with interesting child-friendly dishes? Why not serve the children's plates under a cloche to create a little magic? Guys, I am not charging you for these… One of my favourite childhood travel memories was visiting the cockpit and chatting to the pilots for 30 seconds. I am aware that this is now impossible in a post-9/11 world, but you could apply the same principle to the kitchen. If your restaurant layout allows it, create a safe way to bring kids into the kitchen. Otherwise, have the chef come out and talk to the kids – create some excitement!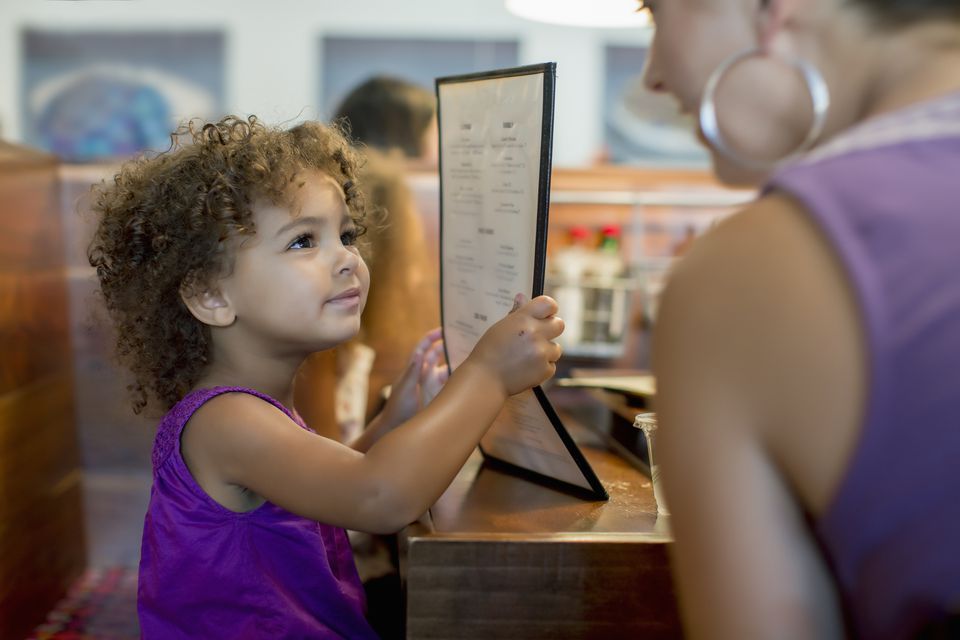 … Or Just Get Rid of It
I, however, have argued that you could just do away with kid's menus altogether. This is not a novel concept at all. Having grown up in Switzerland, and going to Mediterranean countries for holidays, this is already a reality. If you see a kid's menu in Italy, Spain, Greece, or Morocco, it is probably for tourists. Local children just eat smaller portions of whatever their parents choose. There are, of course, limitations when it comes to whole fish on the bone or an entire rotisserie chicken, but it does work out in most cases.
Another reason that kid's menus are headed for the door is the prevalence of small-plate dining. Now, this could turn out to be a fad, but the trend of getting a few small dishes instead of the classic entree, main, dessert, has stuck around for a while. When kids are part of your party, just order a few more plates.
In closing: Treat children like your other guests. Kids are conditioned to prefer/dislike certain foods if they get fed the same stuff over and over. If you, as a restaurateur or chef, want family customers around, show a little more care. I know you have to accept this through gritted teeth, but studies project that Western millennials are going to overtake baby boomers as the largest generation this year. If you don't cater to our needs or sensibilities, we might just go to other places where they do.
My millennial sisters and brothers, I am now only talking to you. As an apology for my pile-on about what our generation is allegedly destroying, I leave you with this gift:
Read more: 
Family Friendly Travel in Japan
Things to do in Toronto With Kids