Reading Time:

3

minutes
With family and friends scattered across the country, I've been fortunate enough to travel all over Canada. Though I love visiting Canada's cities, sometimes it's nice to get away from the hustle and bustle of it all and just relax and connect with nature. Below is my list of the best spots to travel in Canada in 2019.
Wellington, Ontario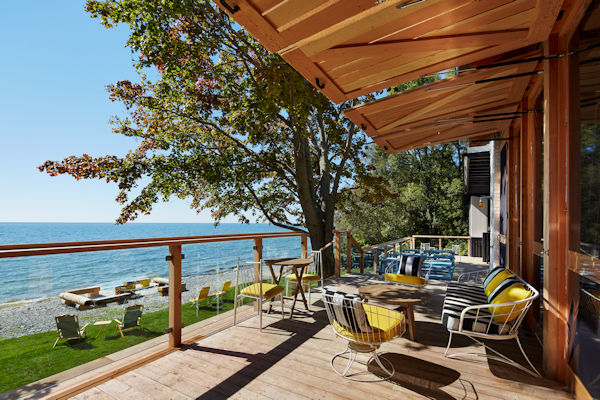 Calling all Torontonians! For an easy yet relaxing weekend getaway, Wellington (a small town in Prince Edward County) is the place to be. Just over two hours by car from TO, Wellington is one of multiple towns that make up PEC. Thanks to the recent influx of GTA tourists, Wellington has undergone a major upgrade while still retaining its pastoral charm. On Main Street you'll find trendy coffee shops and restaurants, including The Drake Devonshire Inn, which sits right on Lake Ontario. Drive away from the lake and you'll be in the heart of Ontario wine country, with scenic vineyards and acres upon acres of farmland. Pop in and try some of the best wine the county has to offer before heading back into town for some fine dining and maybe even a lakeside bonfire.
Rocky Harbour, Newfoundland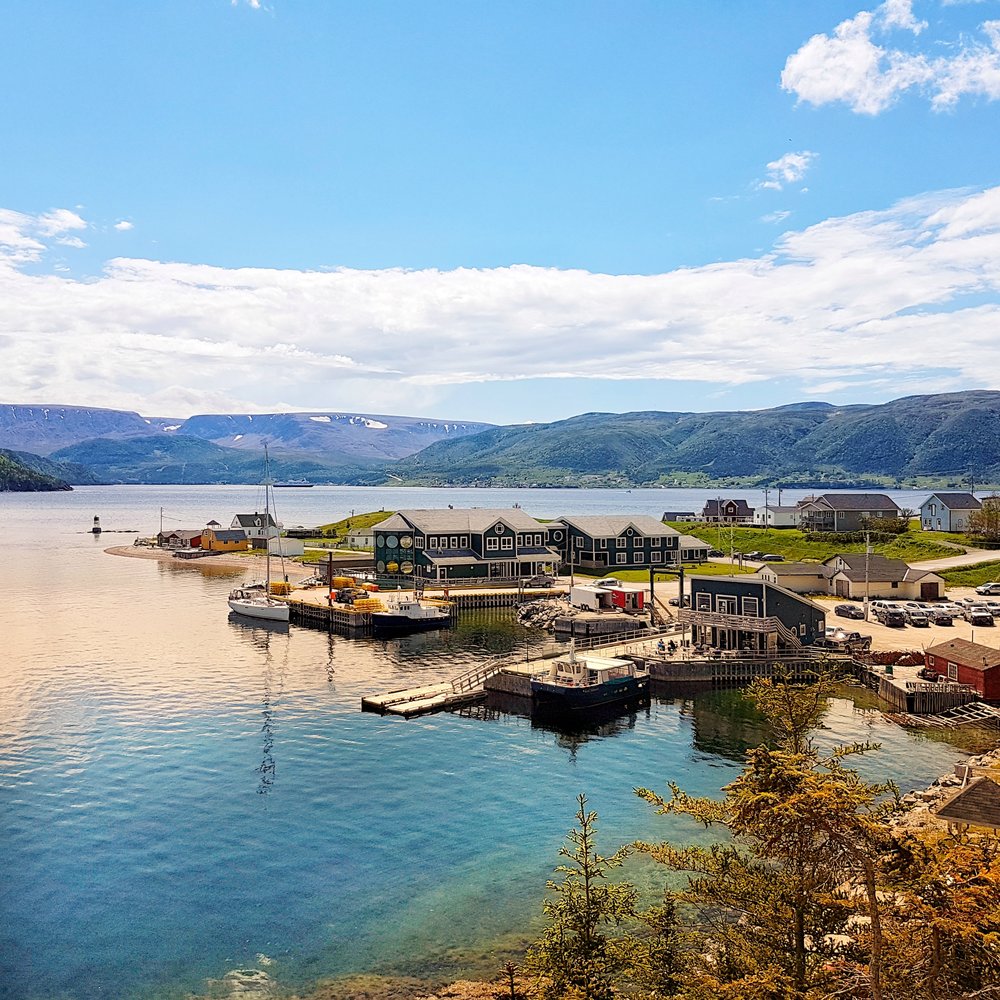 Off of Newfoundland's west coast lies Rocky Harbour, a tiny town near the entrance to Bonne Bay. Though the town itself makes for an adorable day trip (don't forget to visit Lobster Cove Head Lighthouse), it's really its proximity to Gros Morne National Park that makes it a must-visit. Gros Morne National Park is one of Canada's hidden gems. When people think of hiking in Canada, they typically picture the Rockies of the west, and yet on the east coast it is perhaps the most scenic national park of them all. Similar to the dramatic fjords of Scandinavia, Gros Morne National Park is a UNESCO Heritage Site and boasts everything from glaciers, lakes, and waterfalls to rolling green mountains.
Nelson, British Columbia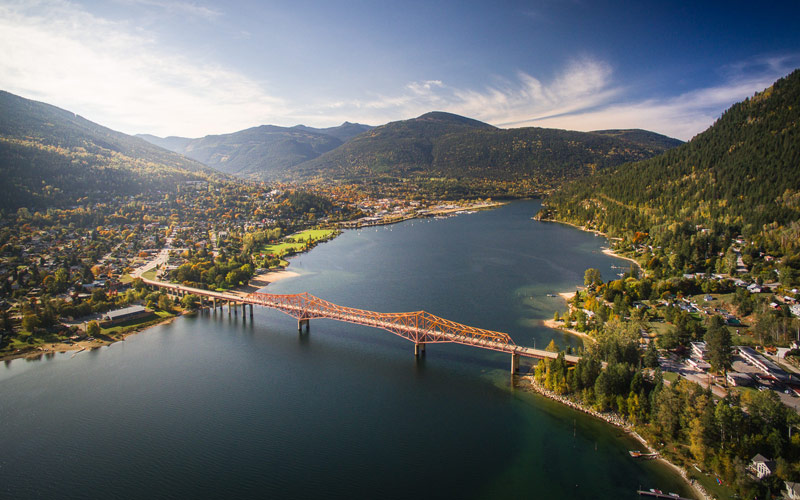 Hidden in the Selkirk Mountains in British Columbia's interior is where you'll find Nelson. This small city sits on Kootenay Lake and has recently undergone something of a hipster transformation, thanks in part to the Shambhala Music Festival. A quick walk through Nelson and you'll see that it's home to trendy microbreweries, independent cafés, and an unusually high number of organic farms and street markets. The city has attracted artists and writers alike in recent years, as well as adventure-seekers, owing to its close proximity to Whitewater Ski Resort (for skiers and snowboarders) and its abundance of crags (perfect for rock climbers).cSt. Andrews, New Brunswick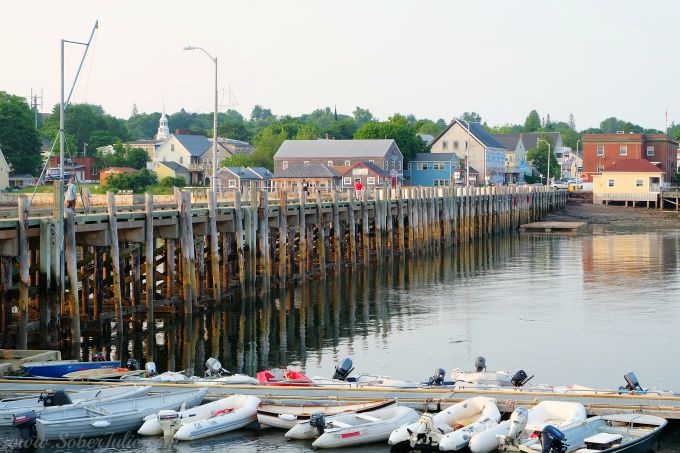 For a seaside escape, look no further than St. Andrews, New Brunswick (quite possibly my favourite town in the whole country). St. Andrews is nestled on the Bay of Fundy, only a short distance from Maine and the US border. Offering up Nantucket-esque vibes right here in Canada, this sleepy coastal town comes alive in the summertime, filled with families looking to spend time on the water, whether it be in the form of whale watching, boating, or swimming. Other must-see activities in St. Andrews include Kingsbrae Garden, a beautiful botanical garden where alpacas roam free during lunch, and Minister's Island, an historic island only accessible by car when the tide is out – the perfect spot for a day hike!
Jasper, Alberta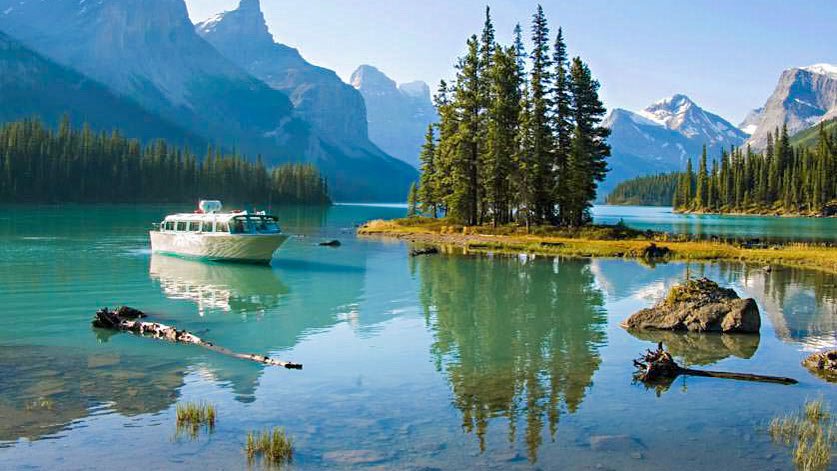 Banff is obviously one of the most beautiful spots in the Great White North, but we can't forget about Jasper! This alpine town (and of course, national park) is located immediately northwest of Banff National Park, and boasts crystal clear lakes and incredible hiking trails weaving in and out of the Rocky Mountains. No matter what time of year you visit, you're guaranteed to see Canada's natural beauty at its finest. From hiking and camping to kayaking and canoeing, Jasper is the ideal spot for an outdoor adventure.
Read more:
Pelee Island Trout Almondine