Reading Time:

3

minutes
When simple is done right, it is often more than enough — case in point- the classic vanilla cupcake. From birthday parties to school bake sales, this dessert is such a favourite go-to recipe for many and today; I am sharing my crowd-pleasing, plant-based version. Whether you're vegan, lactose intolerant or are just craving something sweet, this indulgent Vegan Vanilla Bean Cupcake recipe is sure to please your sweet tooth!
To get a robust vanilla flavour, I like using the seeds from real vanilla bean pods to flavour my cupcakes. I use two in this recipe, one to flavour the cupcakes and the other for the frosting. You can find vanilla beans at your local bulk or specialty food store, but if you are unlucky, vanilla bean paste or even real vanilla extract can be used in their place. Precise equivalences are usually provided on the product's packaging, but on average, the seeds of one vanilla bean can be substituted for three teaspoons of real vanilla extract.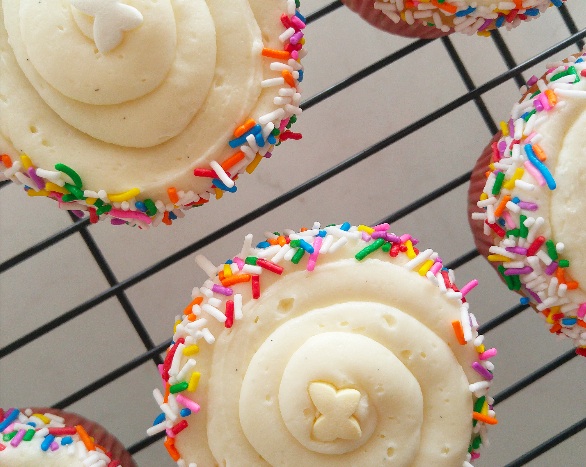 This recipe is so simple and fool-proof that it's really up to you whether you want to enlist the help of a stand mixer or use a good ol' whisk and spatula to pull it all together. Here's what you'll need:
Vanilla Bean Cupcakes:
4 tsp apple cider vinegar
1 ½ cups plant-based milk (I like using cashew for its extra creaminess)
2 cups all-purpose flour
1 cup granulated sugar
2 tsp baking powder
½ tsp baking soda
½ tsp salt
½ cup neutral-tasting oil (I like using avocado, but canola is fine!)
1 tsp real vanilla extract
seeds scraped from one vanilla bean
Vanilla Bean Frosting:
½ cup soy (vegan) butter, softened and at room temperature
3 cups confectioners' sugar, sifted
2-4 tbsp plant-based milk, as needed
seeds scraped from one vanilla bean
Method:
Preheat your oven to 350 degrees and line two cupcake pans with 18 cupcake liners. Whisk together the milk and vinegar in a medium-sized bowl and set aside for about 5-10 minutes or until it starts to curdle. This concoction is a mock buttermilk that will help to make the cupcakes extra fluffy. In a larger bowl, sift together the flour, sugar, baking powder, soda and salt. Whisk the vanilla bean seeds, extract and oil into the 'buttermilk'. In a few additions, whisk the wet ingredients into the dry, scraping the sides of the bowl in between. If you are making these by hand, switch to a spatula during this last step. Stir the cupcake batter just until it is combined and then evenly pour it into the cupcake liners.
Bake the cupcakes for about 18 minutes or until they become a light golden brown, and a toothpick inserted in their center comes out clean.
To make the frosting, beat the butter and vanilla bean seeds on high speed until fluffy. Add the confectioners' sugar one cup at a time, mixing well in between each addition. Use this same technique to add the milk, stopping once you reach your desired consistency.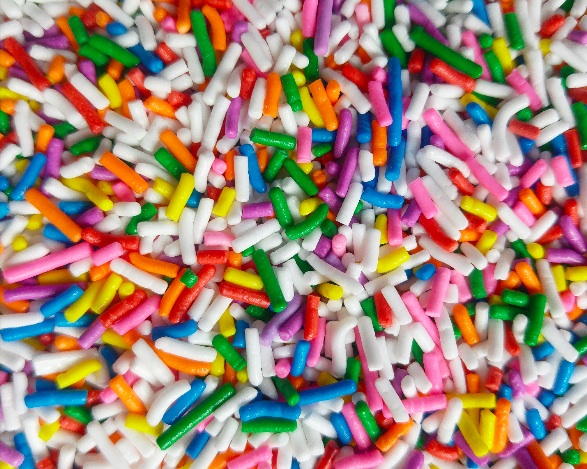 Fill a piping bag (or Ziploc bag) with your frosting and decorate your cupcakes. For a pop of colour, feel free to decorate your cupcakes with a few colourful sprinkles.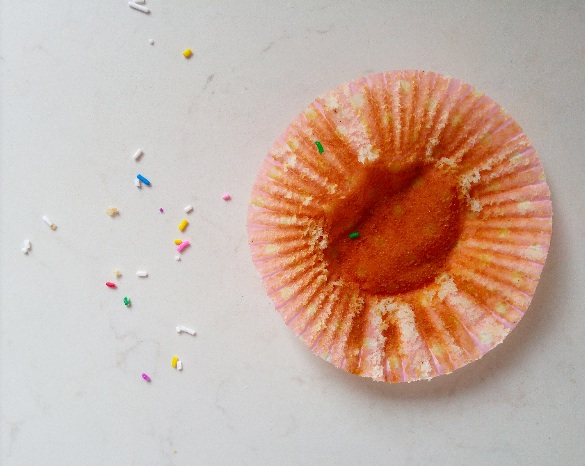 The finished product is super fluffy and flavourful. Plus, as you can see, they easily peel off the wrapper. If you've ever baked anything vegan before, you would know that this is a MAJOR win. I can almost guarantee that anyone you share these cupcakes with will be surprised to know that you made them without the help of eggs, dairy milk or butter. Enjoy!
Read more: