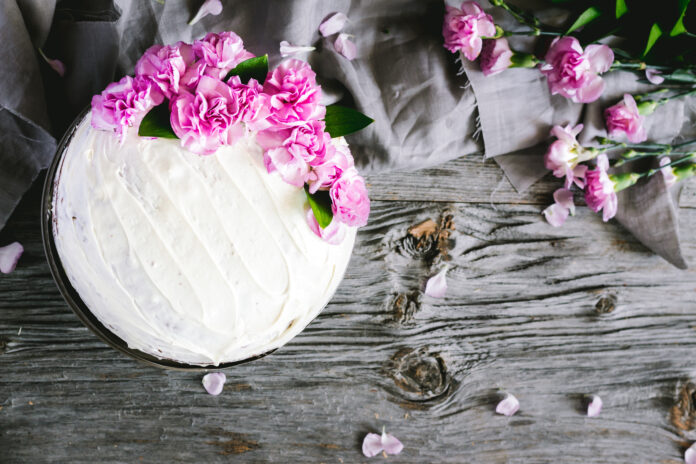 Flowers add a lovely touch to anything–even cakes. Edible flowers are an easy way to give cakes a unique look and with an added dimension of flavour. Many types of flowers are edible, but some flowers are better suited for culinary use than others.
Here are some tips on how to choose and use edible flowers for cakes.
How to Choose the Right Edible Flower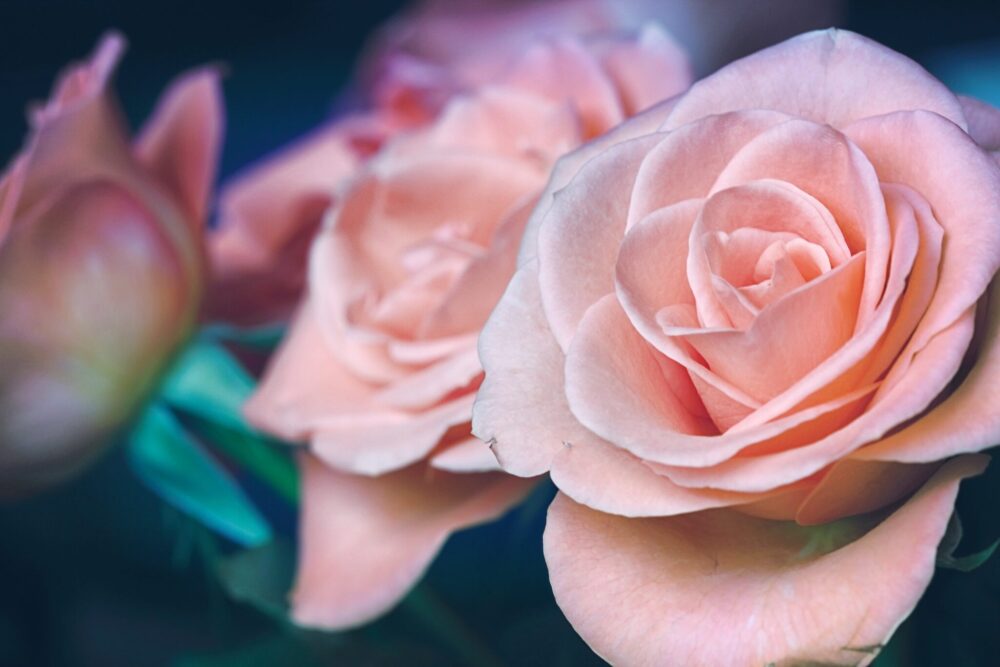 The first step to using edible flowers is to know which ones you can eat. There are many types of edible flowers. Here are the ten best edible flowers that are often used for culinary purposes:
Borage: The blue star-shaped blooms taste a bit like cucumbers.
Calendula: Also known as "poor man's saffron." It features a deep sunset colour and does taste like saffron.
Hibiscus: It's both tart and sweet with a cranberry-like flavour.
Lavender: The pretty herb imparts a sweet and slightly perfumed flavour.
Nasturtiums: These gorgeous flowers come in various shades of orange, yellow and red, and have a peppery taste similar to watercress.
Chrysanthemums: These hardy flowers come in a variety of colours and textures. They impart a strong "green" flavour.
Pansies: Cute and colourful, pansies have a slightly grassy, minty flavour.
Violets: These lovelies come in a range of pastels and vibrant colours. They have a delicately sweet and floral taste.
Sage flowers: All herbs flower, but sage by far makes the prettiest blooms. They have a soft, yet sweet and savoury flavour.
Roses: All roses are edible. Although they have a strong floral scent, their flavour is subtle and fruity.
Some things to keep in mind when choosing edible flowers for your cake:
Only use organic flowers grown for culinary use. Commercially grown flowers are heavily sprayed with harmful pesticides to keep them perfect. Even if you only want to use the flowers for decorative purposes and not for consumption, they need to be pesticide free. Check with local farmers markets or wedding cake bakers for recommendations.
Pay attention to flavours when you're choosing flowers. Some are super pretty but don't necessarily go with your cake.
Use only fresh flowers. Buy flowers the day you're going to use them, so they're at their freshest.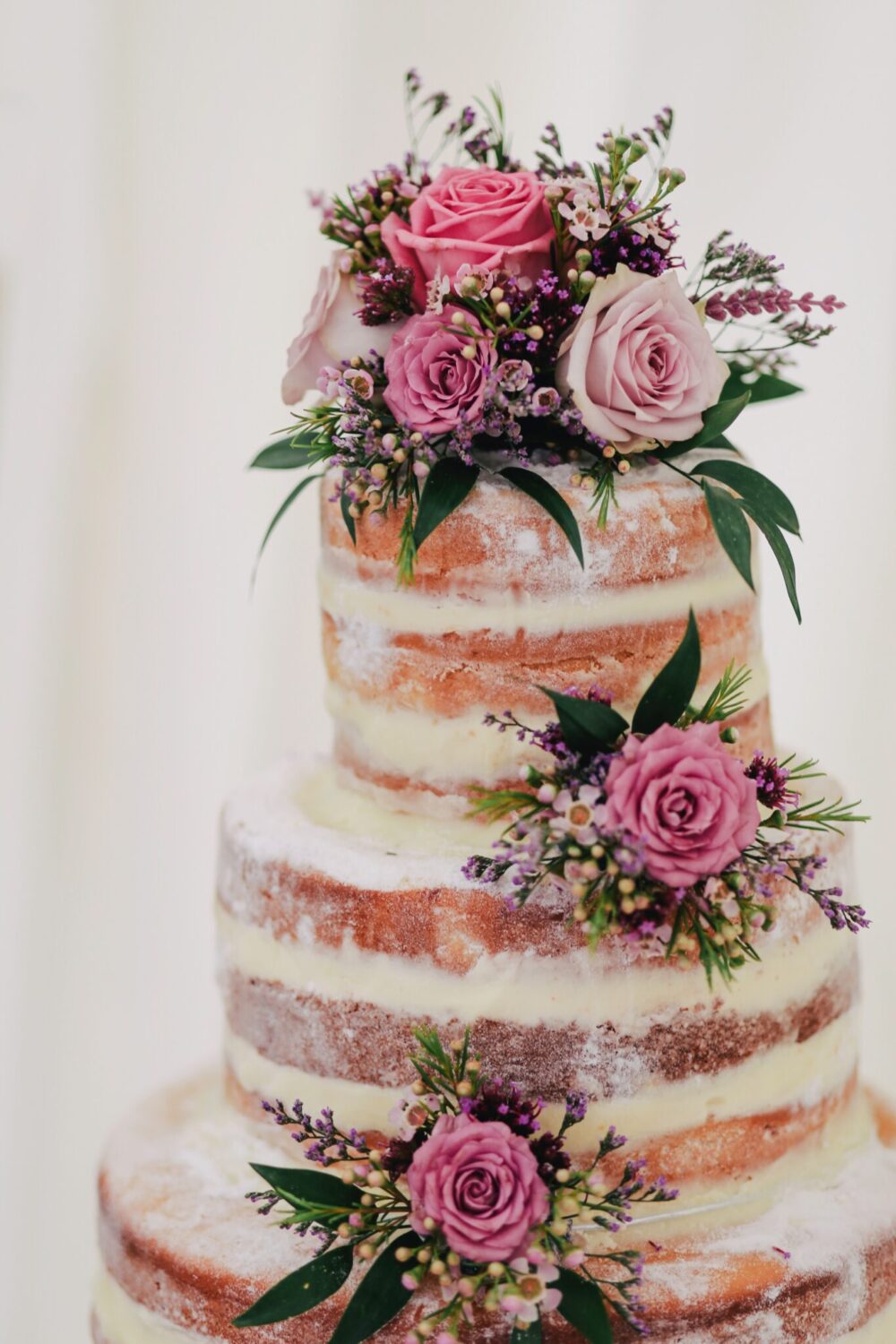 How to Use Edible Flowers for Cakes
There are two ways to use edible flowers on cakes: fresh or candied. The easiest way is to top the cake with blooms or press them into the sides of the cake. Other ways to use fresh flowers are:
Sprinkled all over like confetti
Make a crescent moon around the top edge of the cake
Make a flower wreath around the base of the cake
Place a large statement flower on top of the cake
Make a rainbow of different coloured flowers around the cake
If you like the look of the flowers but are not a fan of the floral taste, candy them! Beat a pasteurized egg white. Use a small paintbrush to coat the flowers with the egg white. Sprinkle the flowers with superfine sugar then let them dry completely. Once dried, decorate your cake.
Other tips for decorating cakes with edible flowers:
Use a soft frosting. This consistency will help your flowers stick to the cake.
Add the flowers close to serving time. You can frost the cake ahead of time and add the flowers right before serving.
Keep the flowers refrigerated until you are ready to use them.
Read more: