Reading Time:

2

minutes
Before I ever moved to Toronto, I learned about the infrastructure and engineering marvel that is the PATH. The over 30 kilometre underground network of pedestrian tunnels and walkways, containing numerous food courts, shops and connecting dozens of office towers, is an inspired idea to protect the workforce of Downtown Toronto from the harsh climate conditions.
With the weather not likely to improve for at least another two months, the PATH should be an accessible commuter solution for everybody.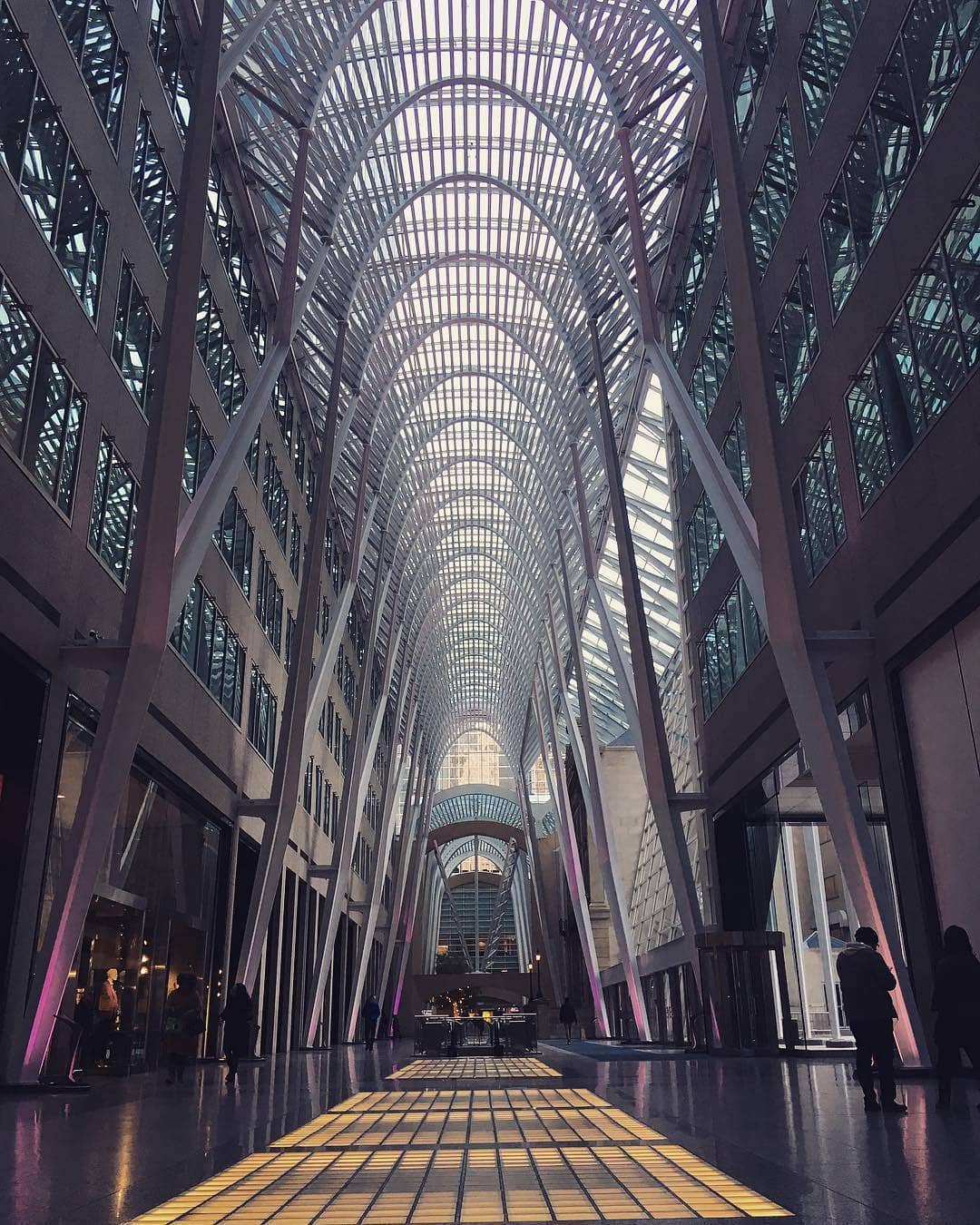 If you've ever tried to navigate the PATH on your own, however, you could run into some difficulties. In a time, when we use Google Maps or Waze to get from our house to the grocery store, the PATH poses an almost unique challenge: in the abyss, deep under Toronto's financial district, GPS doesn't work.
Furthermore, on the official PATH maps, one finds only the name of office towers, which rarely give away an exact address or street corner. It can be a frustrating experience walking the halls for 15 minutes and ending up at the place where you started. This could now be a thing of the past.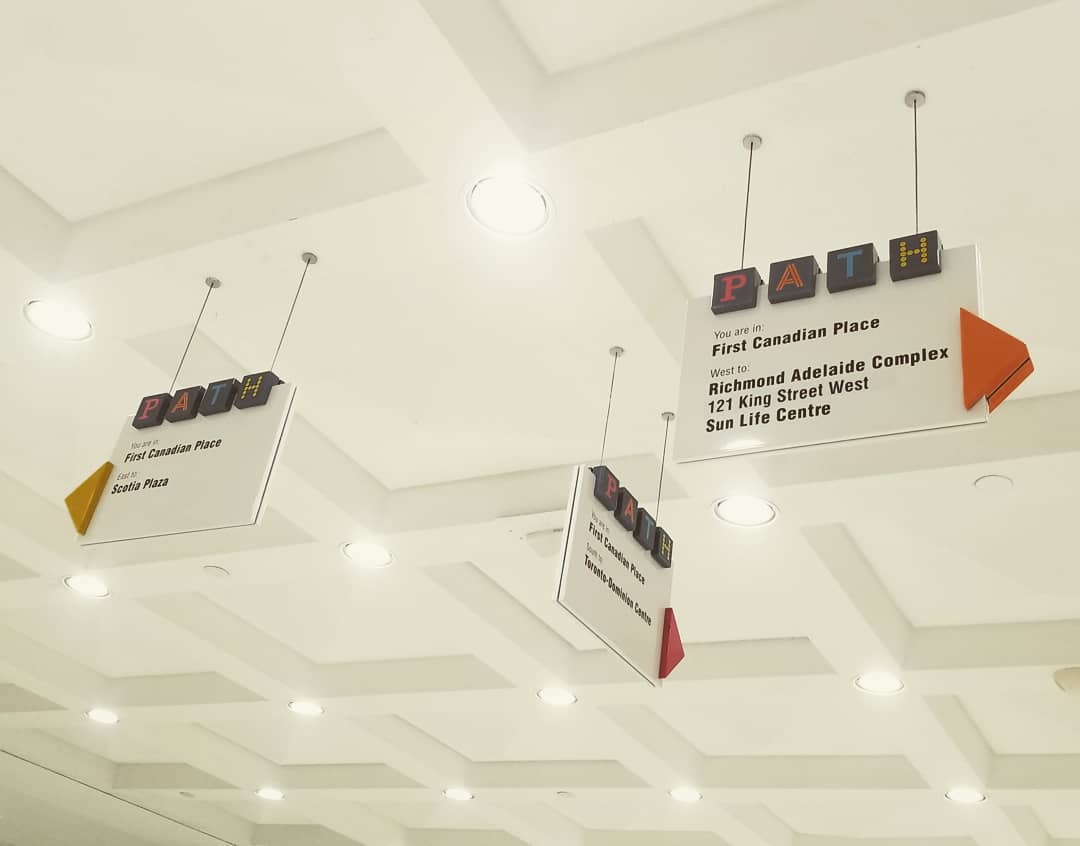 Pathmap, a new app aims to make life in the PATH network a lot easier. It first launched in the summer of 2018 as a website and is now available as a mobile app for iOS and Android. The interactive features let you click on any PATH property and set it as a start or destination point. You can also look for a specific business and get the corresponding walk-time estimates.
For example: If I am in search of a popular coffee chain, Pathmap lists the outlets closest to me.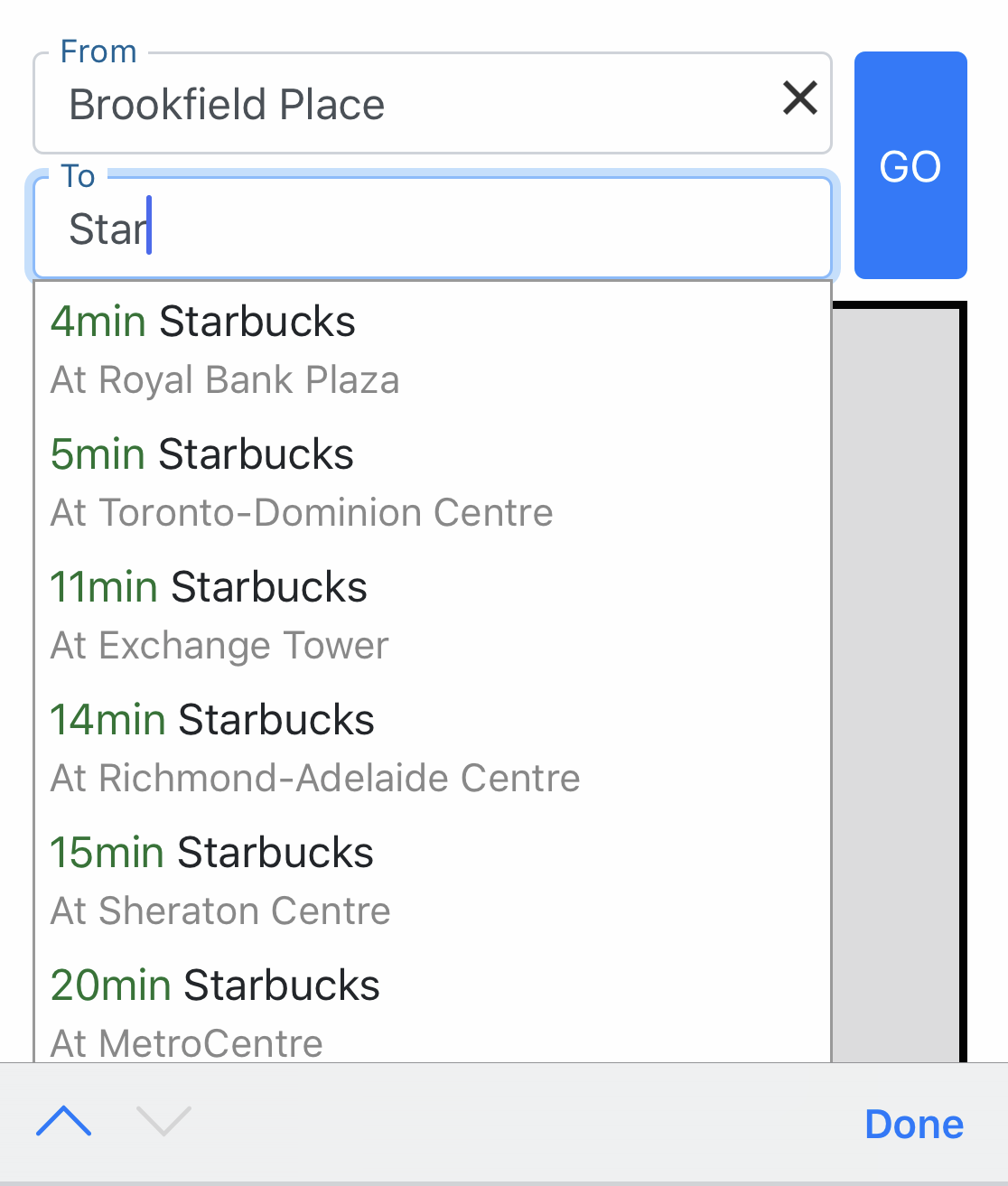 Some Challenges Remain
However, there's no legend telling you what categories are searchable, so it may take a bit of trial and error. Another slight drawback is the lack of step-by-step navigation due to the absence of GPS capabilities.
It's not a perfect solution, but it's by far the best we've got so far. Conventional GPS-based apps can only relate a location based on markers overground. This is rather unhelpful, since the PATH's layout differs completely from Toronto's downtown grid.
The Toronto Financial District BIA came out with their own offline easier-to-read map almost three years ago. Pathmap now uses their design and added the aforementioned interactive features.
According to some of the reviews on the app, Pathmap still has some kinks to work out. But I for one, will tackle my PATH commute with much more confidence in the future.
Read more: