Reading Time:

6

minutes
The days are shorter, Christmas is fast approaching and soon we shall find ourselves in a new year. But before we banish 2018, let's take a look at the top trends in Toronto cuisine that have taken our city by storm!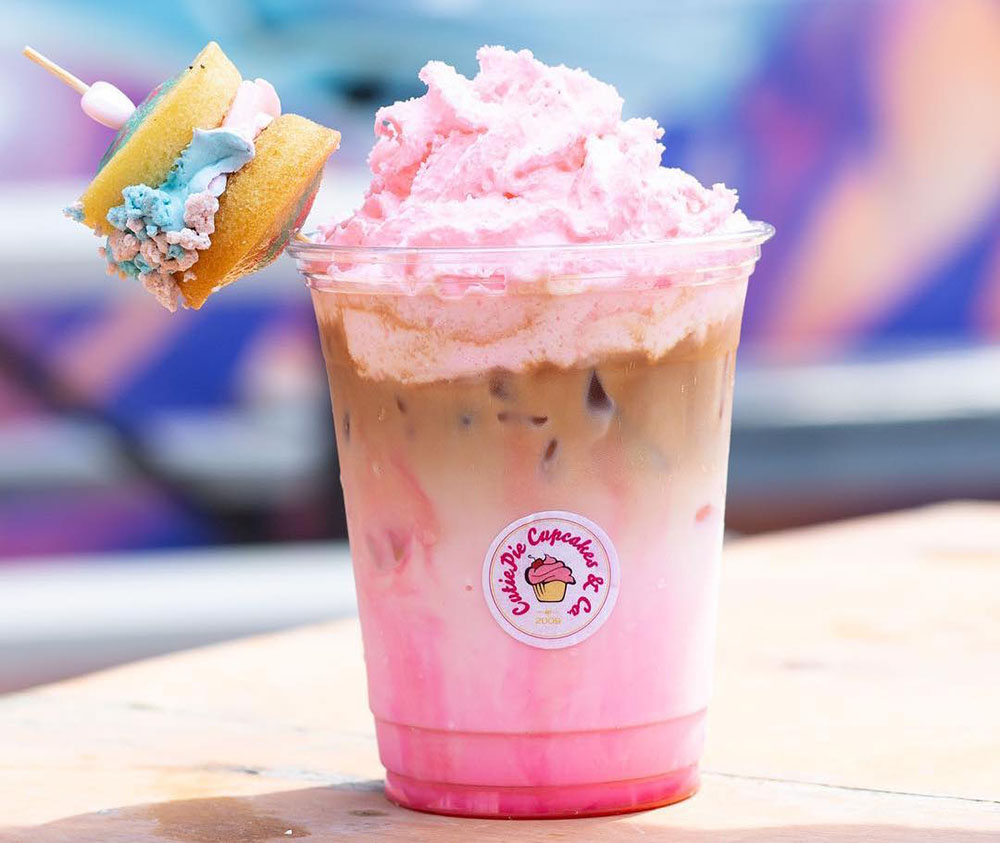 @cutiepiecupcakes_to
Unicorn Cuisine
In the history books, 2018 will go down as the year of the unicorn. Anyone who says otherwise has been living under a rock. The magical trend that started last year has galloped straight into 2018 – and it doesn't look like it's going anywhere, anytime soon. These whimsical fairy-tale creatures have made an appearance in every conceivable market: fashion, art, furniture, books, movies/shows, games, cutlery, and of course… cuisine. As the obsession spread, cafés and restaurants were only too eager to make some magic of their own. The result. A slew of fantastical colourful creations! Starbucks famously brought out the Unicorn Frappucino (served for magical limited times); Sorelle and Co. conjures up unicorn cupcakes and cakes on a daily. Lamanna Bakery and The Rolling Pin Bakery have also been known to show their love for this fancy horse in their cakes, cupcakes, and donuts as well. And Cutie Pie Cupcakes… they live for this horse with a horn. They serve up unicorn inspired lattes and cupcakes all the day long. In fact, their very bakery is an ode to this fanciful horse!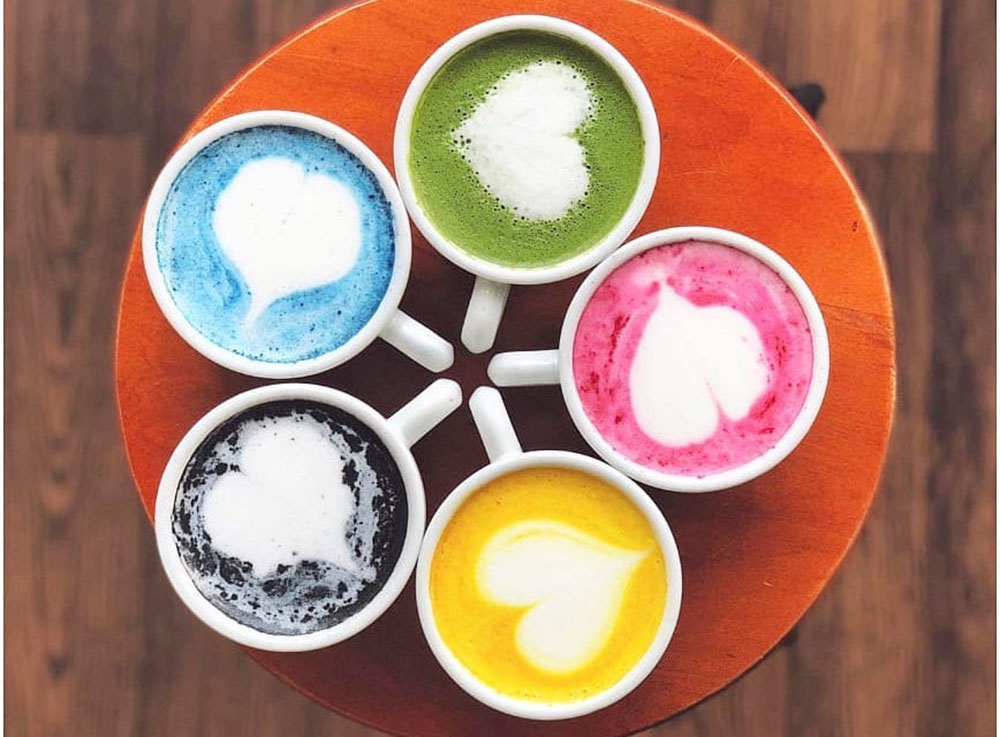 @caliiloveco
The Super Latte
Not your average latte. These "super lattes," have engulfed our social media streams. Instagram is inundated with luxurious lattes in unconventional hues. Pink, green, blue, even black! Restaurants and cafés have been eager to test out new creations using nutritious root powders and herbs, turning the latte into a superfood! The Turmeric Latte (aka, 'golden milk') has become a hit. But so has the Beetroot Latte, which uses, you guessed it… beets! Dubbed the 'red velvet latte,' this pretty pink drink is rich in antioxidants and vitamins. Want something with a little more power? Then go dark. Pitch black dark.  The Black Charcoal Latte. Don't let the colour turn you off, this noir beverage is an amazing way to cleanse the digestive system. But if you're just in it for the social media share, then grab a green Matcha Latte or a Blue Majik Spirulina Latte. Both are picture perfect and sure to grab a lot of Instagram attention.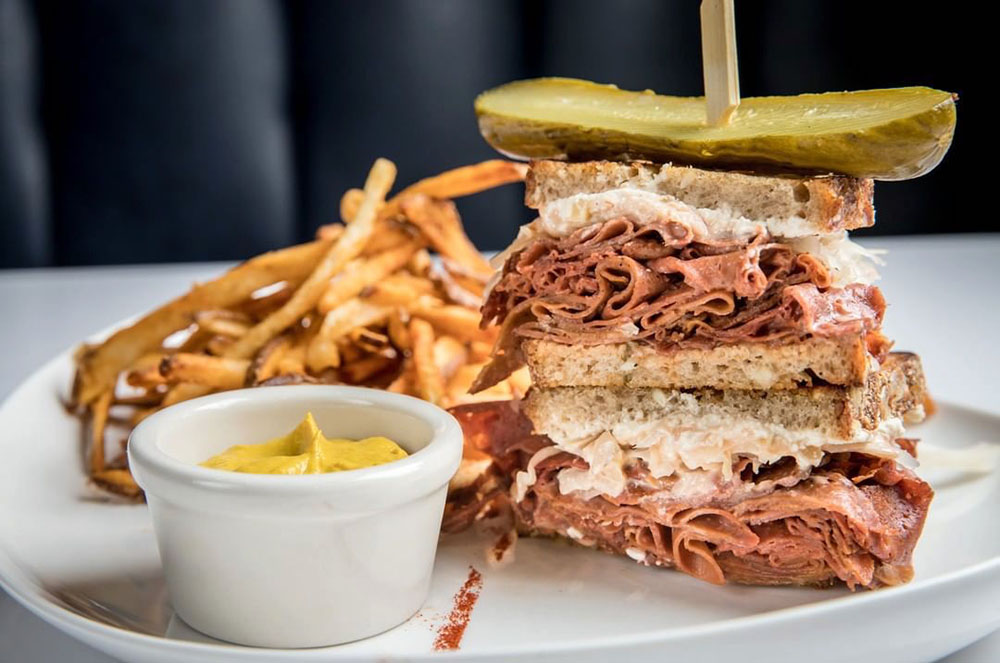 @mythologydiner
Convincingly Delicious Meat Substitutes
Fake meats have had a very big year. As the number of vegans and vegetarians grow, so too does the amount of meat-alternatives. More and more brands are creating convincing mock meat products and more and more vegan restaurants are dishing out meals with impeccably good "meat." Places like Vegetarian Haven, Hogtown Vegan and Fresh are all upping the ante on their mock meat dishes, and customers are not complaining! Toronto's Mythology Diner specializes in too good to be true vegan representations of classic meat dishes. We're talking 'boneless wings,' 'bacon double cheese burgers,' and 'corned seitan beef Rueben sandwiches.' But the biggest moment for mock meat this year… the A&W Beyond Meat Burger. A huge turning point for the plant-based community. This vegan alternative tastes identical to a classic A&W burger, and has even captured the attention of hard-core meat lovers!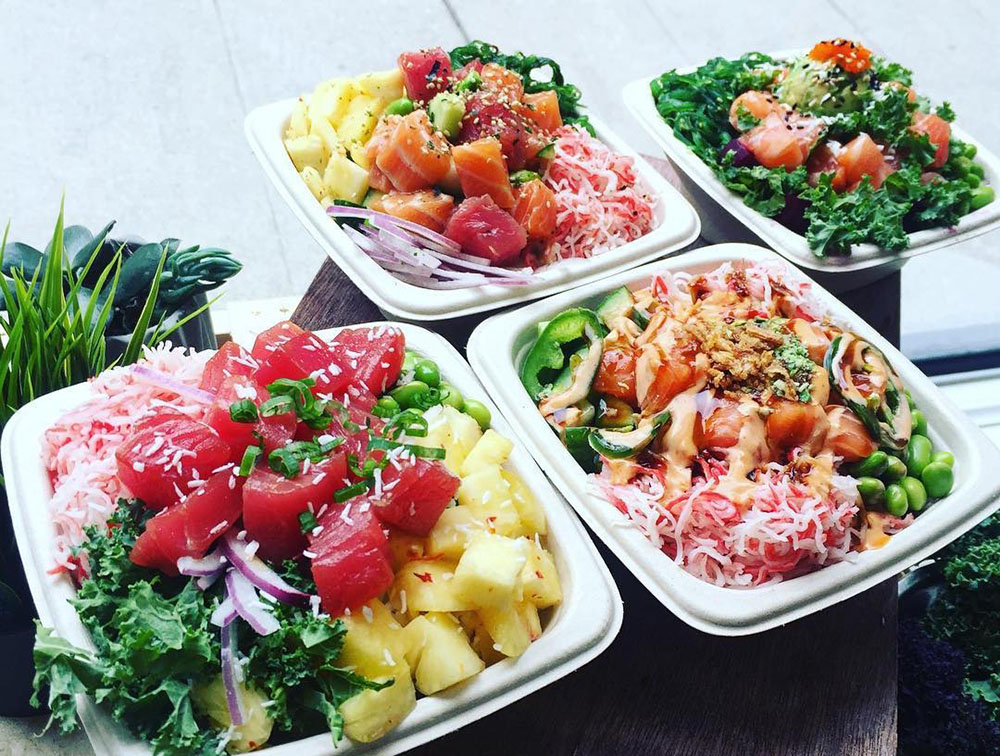 @thepokebox
4. Poke Bowls
Pronounced 'POH-keh,' this traditional Hawaiian dish has made a big splash in our city. Perhaps it's the cold, crazy, unpredictable weather of Canada that has our taste buds eager to escape, or perhaps it's our desire to fuel our bodies with nutritious wholesome foods. Either way, the people of Toronto cannot get enough Poke! Heathy and fresh, these dishes are usually made with chunks of raw marinated fish, rice and veggies, topped off with nori, kelp or avocado. If you have yet to try one of these tropical bowls, then snap to it! There is no shortage of restaurants to visit if you want to embrace this fresh food trend. Try Pokito, Calii Love, North Poke, Poke Guys, Poke Box or Lawai'a Poke for a taste of Hawaii in the Six.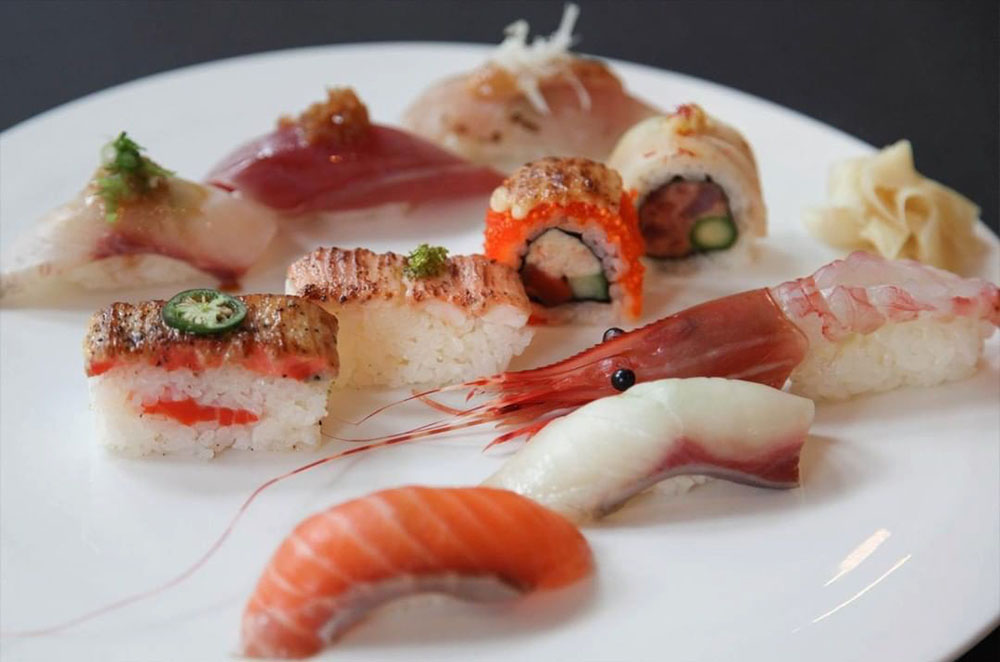 @mikutoronto
5. Sustainable Catch from the Sea
Speaking of fish… our menus are becoming more ocean-friendly. Seafood is still a favourite, but now it is becoming more sustainable. News updates forewarn of the disastrous calamities that will befall our oceans if action is not taken to prevent overfishing. Luckily, some Toronto restaurants are stepping up to the plate to fill their menus with mouth-watering seafood that is not only delicious, but also environmentally friendly. Miku is a fine-dining destination that combines traditional Japanese flavours with East Coast elements to create magnificent dishes. They are also very passionate about the role they play in environmental sustainability. All of their fish is sustainably sourced, and they are proud members of the Ocean Wise Program. As are The Shore Club and The Chase Fish and Oyster. To find more sustainable seafood in Toronto, visit http://seafood.ocean.org/partners/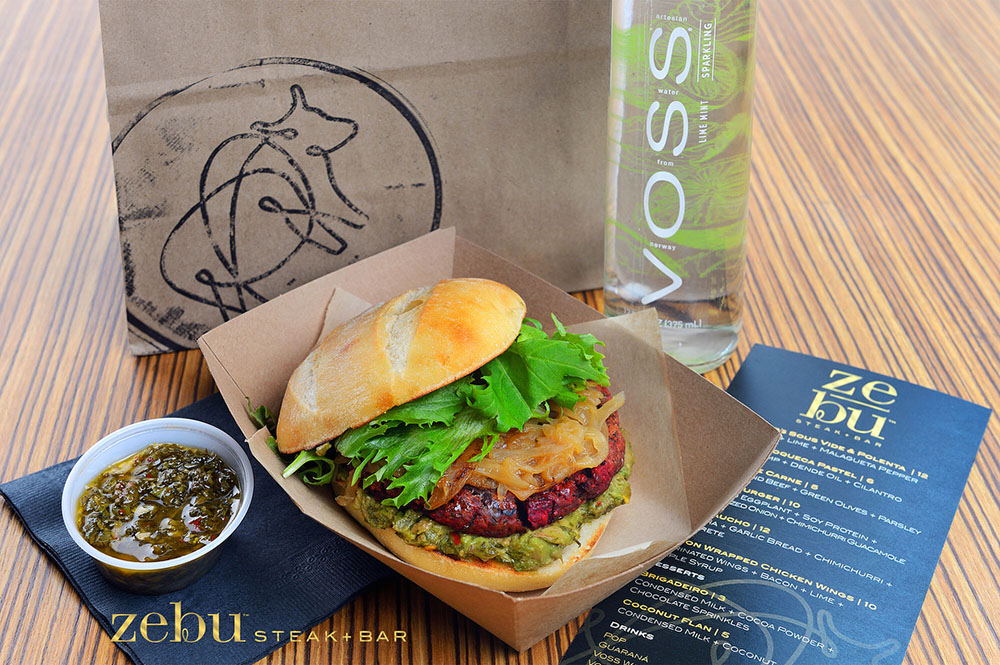 @zebusteakbar 
6. More Veggies on the Menu
Vegetarian dishes are slowly taking over menus. As a vegan of four years, I must say, this is a time of change! Even steakhouses are slipping in plant-based options to provide a wider selection for their customers. The soon to open Zebu Steak + Bar, will feature a unique fusion of North and South American steakhouse dishes and authentic Brazilian cuisine. Over the Summer and into the Fall, their food truck gave Toronto an early taste of what is to come. Beside featured dishes of smoked bacon burgers and grilled lobster rolls, an array of plant-based options smiled back. A Vegan Burger with charred eggplant, caramelized onions and chimichurri guacamole stole my heart! And a scrumptious side of crispy Yucca Fries has been on my mind ever since. Their social media tells me more plant-based creations are on their way… and I for one cannot wait for the experience! In the meantime, restaurants like KOST, Ufficio, The Pickle Barrel and Marché are among others in the city offering more vegan friendly dishes on their menus.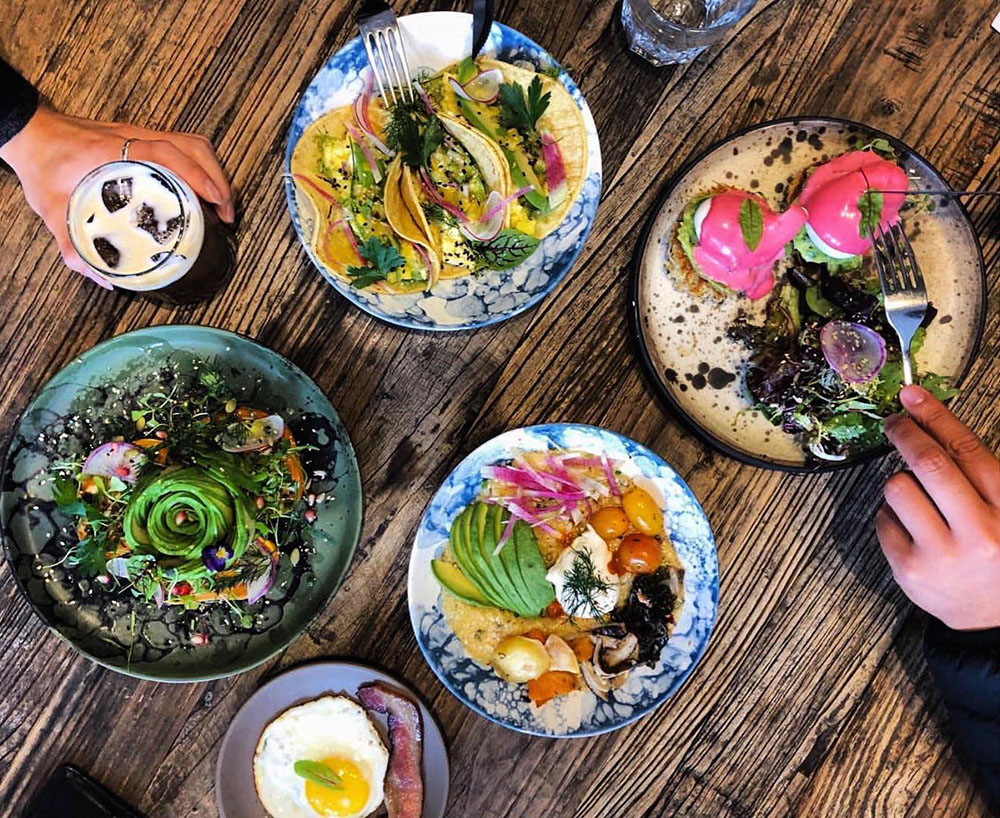 @earlybirdbrew
Pretty Plates
Notice something different about your meal? Restaurants are hoping you will, and what's more, they're hoping you'll post it to social media! Plates this year have been getting a major makeover. Now when you order avocado toast, you aren't just getting a slice of bread with guacamole. Now you get a colourful creation too pretty to eat: a delicate avocado rose, with ruby jewels of scattered pomegranate and a sprinkle of fresh garden herbs. Meals are more photogenic than ever. Chefs are finding creative and eye-catching ways to entice customers and show off their dishes on socials. There is more colour, more pizzazz! Flowers are finding their way onto plates, and so is fire! Instagram has over one billion followers. Of that, one might argue that at least half post nothing but food. So in an age of active technology, when people are obsessed with sharing photos from their day, it only makes sense to plate pretty.