Reading Time:

4

minutes
The best way I can describe the Toronto Bridal Brunch is by telling you that it's every woman's dream bridal shower.  From the decor, to the upscale atmosphere and delicious food, the TBB team thinks of every little detail to make it an impressive event.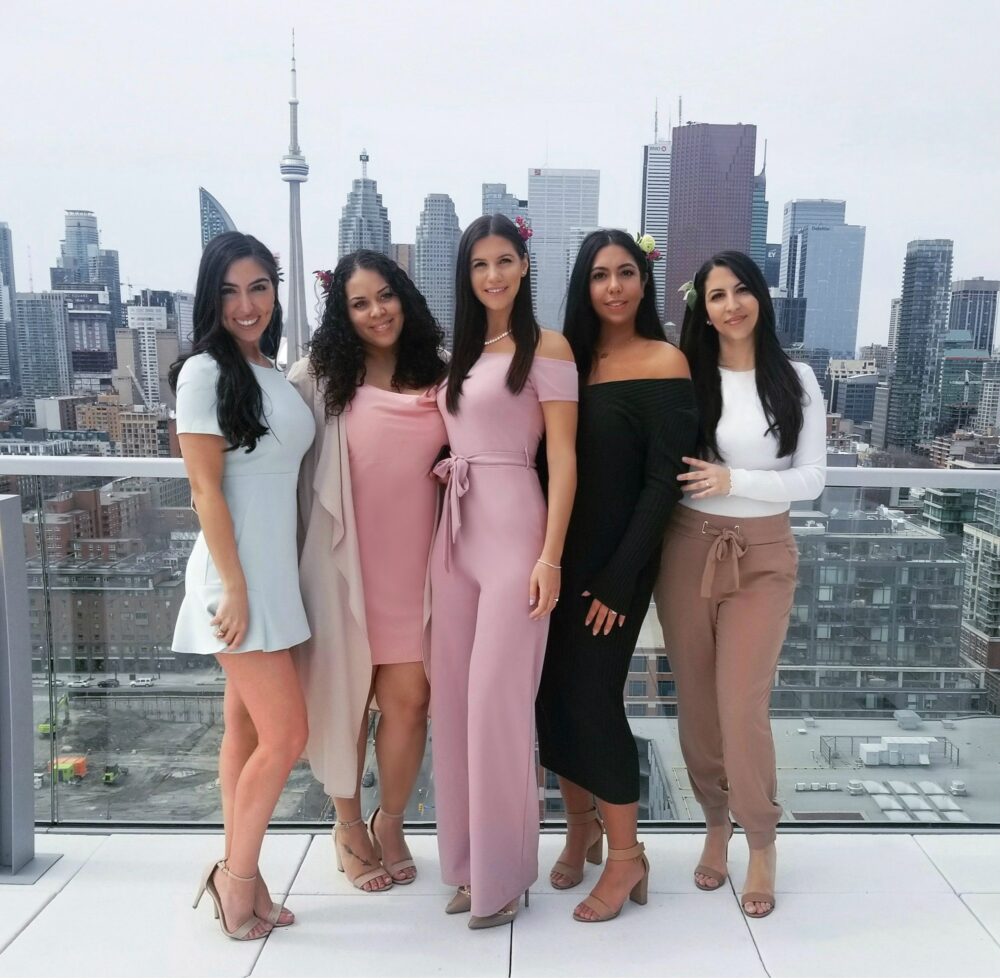 To fully test out the experience, I brought my bride-to-be cousin, Melissa, and her other three bridesmaids (I'm the fourth). We figured this would be the perfect way to get us bridesmaids acquainted with one another, considering some of us hadn't met or spent a lot of time together.
This brunch was truly a beautiful bonding experience for all of us and I highly recommend it as a kick off for any bride tribe. The Toronto Bridal Brunch doesn't only offer a delectable sit-down brunch, astonishing atmosphere, and lots of free goodies, it also serves as a "bridal show" style event where brides can walk around and meet vendors who will help perfect their day. It is a one-stop shop and unique experience.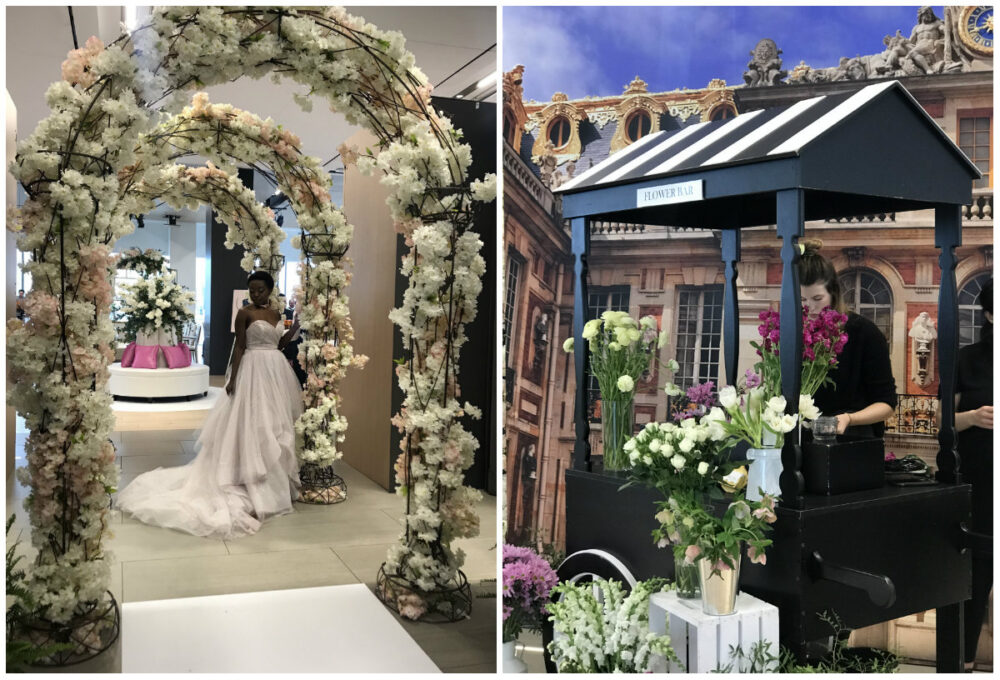 The Atmosphere
We enter the Toronto Bridal Brunch through grand archways of fresh flowers, instantly setting a tone of astonishment. We're immediately greeted by two florists from Willow and Stems at a flower bar who are making floral hair pieces for our bride squad–one of our favourite gifts from the day. On one side of the room is a beautifully set up professional photo booth decorated with vibrant balloons. Soft French music is sung live by singer/storyteller Melyssa Rose.  The entire experience is straight out of a Parisian fairy tale, thanks to A Parisian Tale company.  Models quietly walk around in the latest wedding dresses and some greet us with a treat, like handcrafted custom lollipops from Lollishop; subtly giving ideas for wedding favours. Vendors are set up across the entire room.
Melissa loved that she was able to try on wedding accessories, jewelry, angel wings, and more.  In a separate room, we watch a makeup tutorial and short seminars from expert vendors.

The Brunch
Eggs Benedict a la Marie – soft poached eggs, smoked duck bacon, toasted brioche, blood orange hollandaise, frisee salad, radishes
Brulee Souflee Pancakes – Caramelized sugar crust, flambe bourbon cherries, Madagascar Vanilla Chantilly cream
Vegan Sweet Potato Waffle – Smokey braised jackfruit, vegan aioli, heirloom carrot remoulade, crispy brussels sprouts
Modern Nicoise – Black olive dusted tuna, purple potatoes, quail eggs, Kumato tomato, haricots vert, pickled shallots, baby gem lettuce served on a warm mini baguette
Unlimited Mimosas:
Strawberry Passion Fruit
Tangerine
Lychee Hibiscus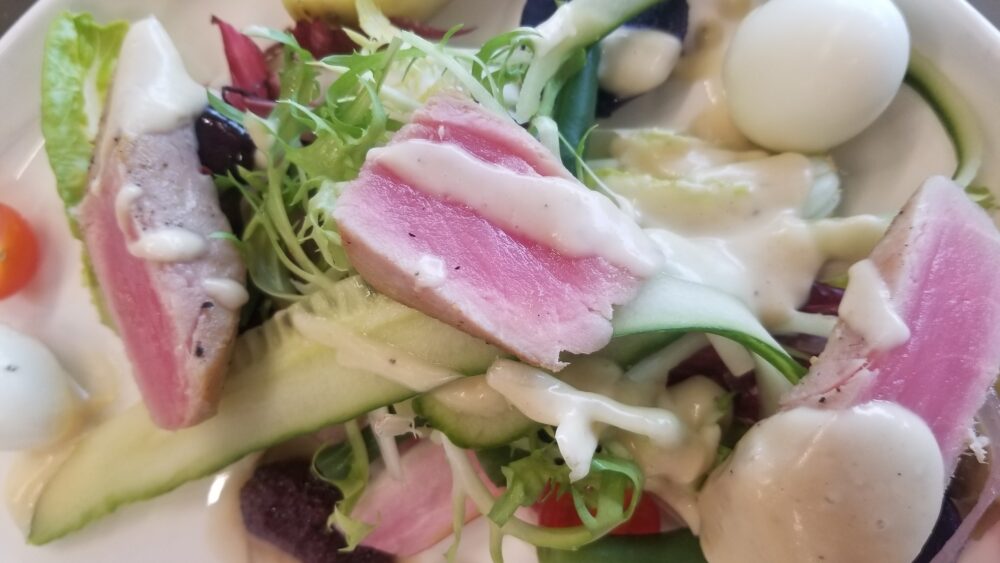 Luckily there are 5 of us!  Each of us has a different dish, which allowes us to try all options on the menu. I order the Modern Nicoise. It is succulent, fresh and flavourful. There isn't one mediocre dish. Visually, the table is beautiful. The settings are put together by Plate Occasions, which is such an important detail to the entire feel of the meal. The table is also equipped with a 3-tiered serving tray of freshly baked sweets. While we eat, upscale waiters ensure we have everything we need, and ensure our mimosas were full. Oh, how could I forget?  The colourful, thirst-quenching mimosas were unlimited. Of course, it only makes sense to try all three!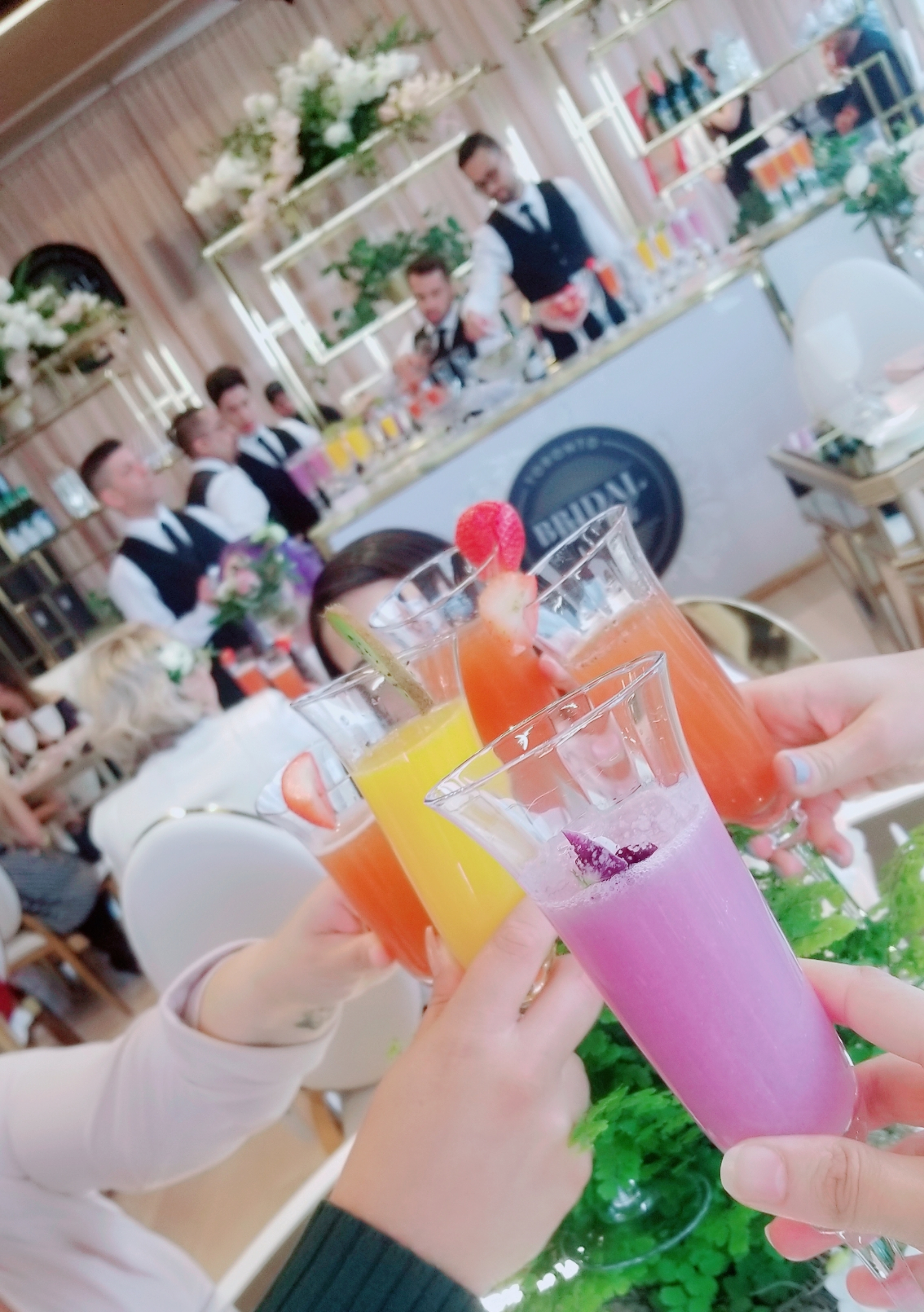 Aprés Brunch

After brunch, we are encouraged to head over to the stunning dessert table to pick anything our hearts desire. These are the most beautiful pastries, cupcakes, and treats I have ever seen – all created by Fruitlicious Cakes. The dessert section is a seamless collaboration of vendors. Specialty coffee is served by Espresso Uno and poured into beautiful china by Roselle and Co. Afterwards, the balcony is open for brides and maids to head outside and take cute insta-worthy photos in front of one of the best views of Toronto.

The Goodies

In addition to the flower clips in our hair, handcrafted lollipops, and takeaway desserts, the Toronto Bridal Brunch spoils us even more.  Our welcome bags have the latest issue of Wedding Bells Magazine, L'Occitane goodies, gummy bears and chocolates.  One of our favourite touches of the day is the custom perfume bar which allowes Melissa to create her own fragrance and take it home as a gift.  We especially love that we are each given a printed photo to take home and remember the day.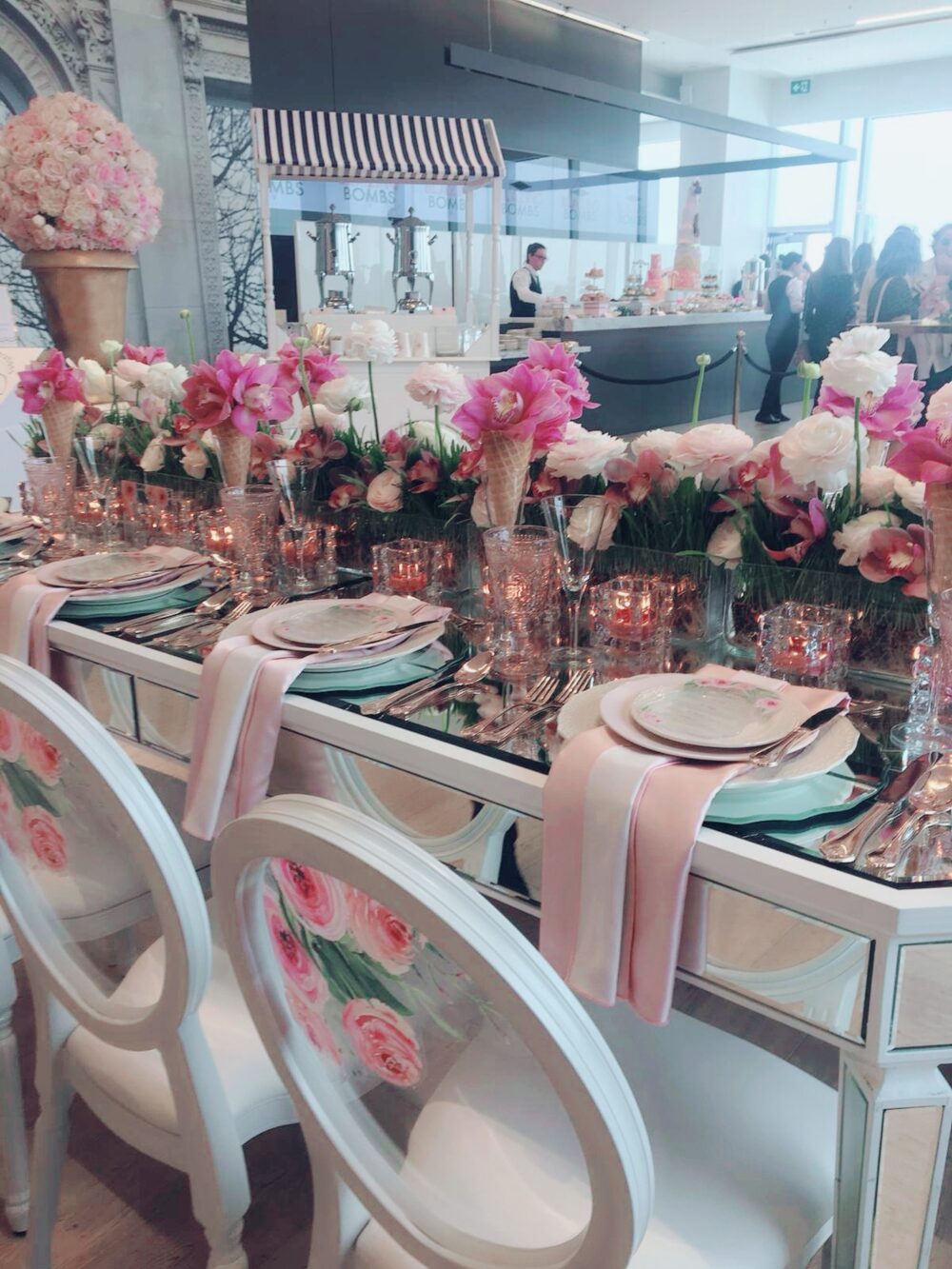 I love the Toronto Bridal Brunch. It is such a unique, feminine, and fun experience for any bride and her bridesmaids. We feel spoiled and pampered for the entire day. The food is delicious, the service is impeccable, and the atmosphere is straight out of a fairy tale. We all have such a wonderful time, and agree that we would want to come again with other brides in the future, and even more so, as brides ourselves. It is a fun way to check out vendors and get ideas for a bridal shower and wedding without it feeling like a typical expo. Book next year's tickets in advance. I have a feeling this event will be sold out quickly!
Read more: