Reading Time:

3

minutes
These are some stressful times in our world right now. If you've always suffered from sleeplessness, or recent events are keeping you up at night, it might be time to let a little ganja step in and work its magic. Indica is usually the type of cannabis that helps consumers sleep at night, so we've compiled a list of the best Indica strains to make sure you wake up rested and ready to tackle the day.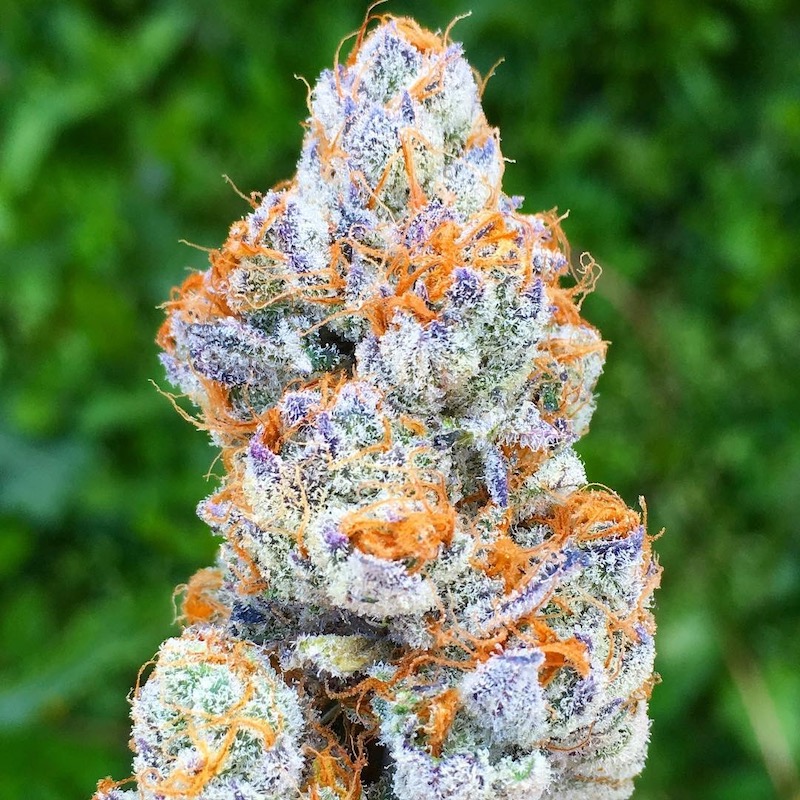 If you're looking to fall into a beautiful dreamland in no time at all, take a few tokes of God's Gift. This fruity and hash flavored strain is both sleep-inducing and relaxing, so it's perfect to indulge in after dinner to melt stress away, ease digestion, and help you get those zzz's.
This sweet-tasting purple strain will have you sinking into your pillows on cloud nine. It quickly eases any anxiety or pain with the desirable flavor of syrupy grapes and berries mingling on your tongue. This strain is high in the terpene myrcene, which is responsible for most of the relaxing effects in India strains.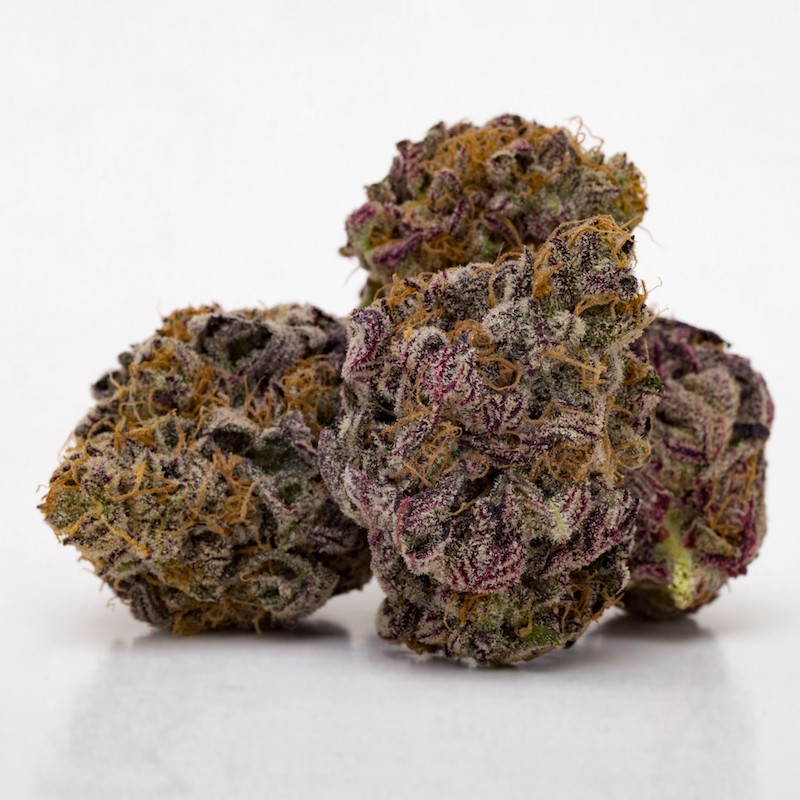 With a THC average of around 17%, this is a powerful but not overly potent Indica strain from California that eases tight muscles and racing thoughts. Flowers smell like coffee with a fruity and spicy undertone that tends to cause a bit of coughing. With a small dosage, you might stay functional, but with a few more puffs, pleasant laziness will start to settle in.
Popularly used in many hybrids and oils, Northern Lights is a 95% Indica which can have extremely high THC levels, turning reality into slow-motion in no time. Overuse can cause paranoia, so dosage is key with this fast-hitting strain.  It tastes like dried lavender, flowers, and pine, transporting you to an ethereal meadow somewhere in your mind.
This 70% of India is known for its glistening, trichome covered appearance and skunky aroma. Death Bubba tends to couch-lock consumers with its sedative effects. It originates from British Columbia and has been satisfying consumers since 2012. Effects settle in quickly with this hybrid between Bubba Kush and Death Star.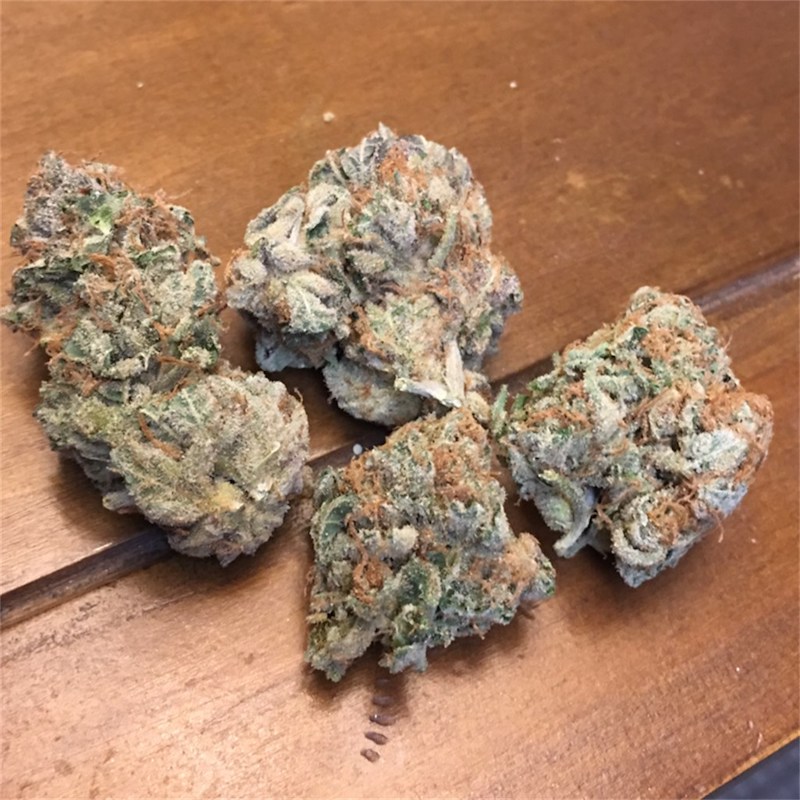 If you love strains with a fruity candy bouquet to lull you to sleep. This tropical Skittles flavored strain blends Grape Ape and Grapefruit to create a blend that has earned several awards over the past few years. If you're still early in your evening but looking to gradually induce sleepiness, this strain is ideal as it permits some focus initially before transporting you to another plane. 
THC sits around 20% on this Indica-dominant strain which is known for its attractive bag appeal and heavy stone. This strain is known for laying a thick blanket of medical-grade sedation over its consumers, melting them into the couch, or wherever they happen to be after toking. It's also known for relieving physical pain and headaches.
If you thought this homage to Los Angeles was just an award-winning film, you'd be wrong. It's also an award-winning cannabis strain, with High Times celebrating it as the 2006 Strain of the Year. Flavors in this creeper include sticky pine sap, fresh soil, and wood. It's a pure Indica that's known for a high THC percentage (up to 26%), so beginners, be cautious.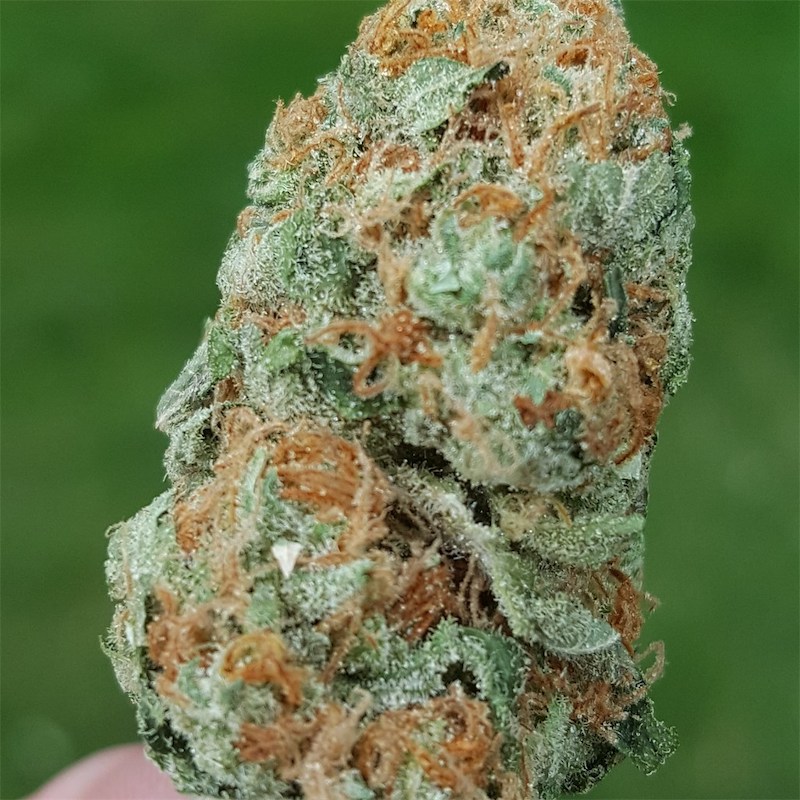 If a strain has been crossed with a kush, there's a good chance it's going to send you into the yawning territory at some point soon after consumption. This soothing stress-buster of a hybrid is more restorative than a day at the spa. Say goodbye to tossing and turning as Critical Kush lulls you into a comatose sleep.
Read more: 
How to Recover From a Cannabis Hangover