Reading Time:

3

minutes
If you are of the opinion that casinos are only about playing those big money slot machines or risking your child's education fund on the red, well, think again!
Nowadays, casinos take you on a full gastronomic experience too, offering everything ranging from Michelin-star dining facilities to simple juicy burgers. In fact, there are some restaurants that are particularly popular with jackpot winners! What sets these brick and mortar casinos apart, especially the ones in Las Vegas, is that they expose mass-market to a high-end eating experience. Let's now tell you about top 4 such casino restaurants that offer a truly amazing food experience to gamblers from everywhere.
Carnegie Deli at Mirage, Las Vegas
Although it might not be on the list of gourmet chefs out there, this little outlet right behind Mirage's poker room is excellent if you arrive on an empty stomach. On offer are amazing bagels, massive sandwiches and French fries portions that are bigger than any you might have seen. On its walls, you will see pictures of some of the New York greats such as Al Pacino, Robert De Niro etc. In fact, it's as good a deli as you might find anywhere outside Brooklyn. Their 'Woody Allen' sandwich is made up of 9 different meats!
Wicked Spoon at Cosmopolitan, Las Vegas
Las Vegas is widely recognised in the food world for its big buffets and those of you who have the appetite for them, it offers a huge amount of variety from all over the world. While Rio and Bellagio offers the best All-You-Can-Eats in the city, nowadays visitors are opting for something more refined. There is Wicked Spoon, the ultimate Las Vegas buffet you can ever have. What you will find here it is a relaxed and refined atmosphere, offering you fresh Thai meals, made to order tapas, lamb ribs or anything else you might fancy. They have a fresh ice cream bar that is manned round the clock too! Their all-you-can-eat buffet costs $ 38 on the weekdays and $ 50 on the weekends.
Nobu at Caesars Palace, Las Vegas
While Nobu's fusion outlets can be found all over the world, including Dubai, New York etc., there's nothing like enjoying the food at their Las Vegas' branch, in Nobu Hotel. Spread over an area of 12,775 ft², The Nobu at Caesars Palace is the biggest Nobu in the entire world. When here, you are most likely to run into a millionaire poker player tucking into his Yellotail Sashimi or some big jackpot winner enjoying his/her tempura. Their sake and miso black cod are to die for. It would be criminal if you don't try their Yellowtail Sashimi with Jalapeno that cost $ 28.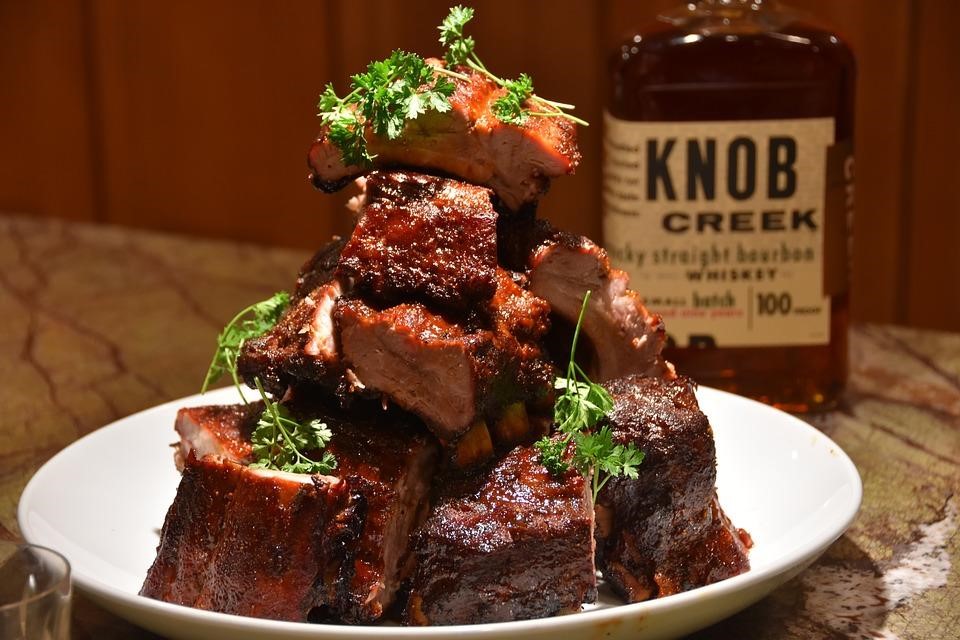 Le Tren Bleu at Place du Casino, Monte Carlo
The eating place of the high rollers, Le Tren Bleu in the 19th century Place du Casino, quite contradictory to its French appearance and the name, is actually an Italian restaurant! Its interiors gives the feeling of some upmarket train wagon. When here, you should definitely sample their Filetto di manzo al pepe e flambato al whiskey, which costs $ 52.