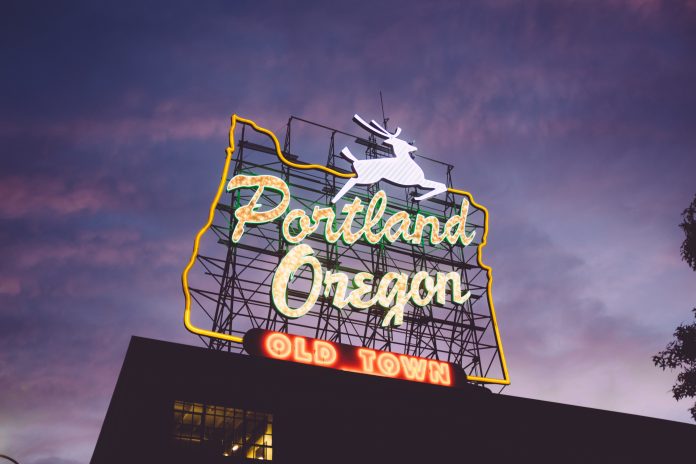 Are you specifically interested in the kitschy side of tourism? Are you looking for the most Americana in America? Well, here are the best cities in the United States to help you meet all your goals.
Las Vegas, Nevada
Well, this was a bit of an obvious one, wasn't it? Full of bright lights, gambling, and alcohol galore, Las Vegas is one of the kitchiest places on earth. With various themed hotels such as the Venetian and Treasure Island, you can spend your days wandering from casino to casino with margarita in hand. If you want to do something a little more intellectually stimulating, head to the National Atomic Testing Museum, or way out of the city to try your luck hunting for aliens at Area 51. I've certainly wasted many a day wandering around viewing the bright lights of the Vegas Strip – it's one of my favourite hobbies!
Dollywood, Pigeon Forge, Tennessee
For the peak of kitschy amusement parks, do not pass go and head straight to Dollywood. Co-owned by Dolly Parton (yes, that Dolly Parton), Dollywood incorporates the culture of the surrounding area while also maintaining a rocking good time. Dollywood doesn't just offer amusement park rides, but shows as well. Watch Heartsong, where Dolly Parton herself will introduce you to the Smoky Mountains, or the Dreamland Drive-In to keep the nostalgia train going, or Wings of America Birds of Prey for a very different sort of performance.
Atlantic City, New Jersey
If you want to go to Las Vegas, but wish it were smaller, weirder, and on the East Coast, try out Atlantic City! It still features casinos and nightclubs, but it's on the coast of New Jersey and therefore offers beaches when it is warm enough. Better head there before it closes, though – Atlantic City's economy may not keep it afloat much longer.
New Orleans, Louisiana
Despite what you've heard about Mardi Gras, New Orleans is home to a host of oddities and interesting attractions available all year round. Spooky or just unusual museums like the Museum of Death, the New Orleans Pharmacy Museum, and the Museum of the American Cocktail, paired with cool and unusual bars like the terrifyingly-named Dungeon, the Funky Pirate, or the Other Bar which will complete your southern journey.
Portland, Oregon
Have you seen the show Portlandia? Well, most fiction has at least a kernel of truth, and that's certainly true of Portland, Oregon. With attractions like the Freakybuttrue Peculiarium, which displays everything from gag gifts to jarred specimens, or the Zymoglyphic Museum, which displays artifacts and art from the fictional Zymoglyphic museum, Portland is truly a haven for the most wonderful and weird parts of America. Plus, it's got my personal favourite type of weather – rainy, overcast, and hovering around fifteen degrees celsius.
Read more: