Reading Time:

3

minutes
Brunch will forever be my favourite meal. If I'm forced to choose between a five star restaurant and breakfast for lunch, I'll usually choose the latter. It's a range of all things decadent, sometimes sweet and sometimes salty. It's a feeling of community and weekend self care. And most importantly, it's a place where day drinking is considered appropriate.
I am not the type of girl that brunches at hotel restaurants in designer ensembles to slay for the 'gram. My brand is more akin to rocking sweatpants and bae's old T-shirt while messily scarfing down all that savory, breakfast-y goodness. It's not cute, but it's a lot more fun. In a city like Toronto, there are endless possibilities for an adventure like this. Catch up with your closest friends over some of the tastiest fair The Six has to offer.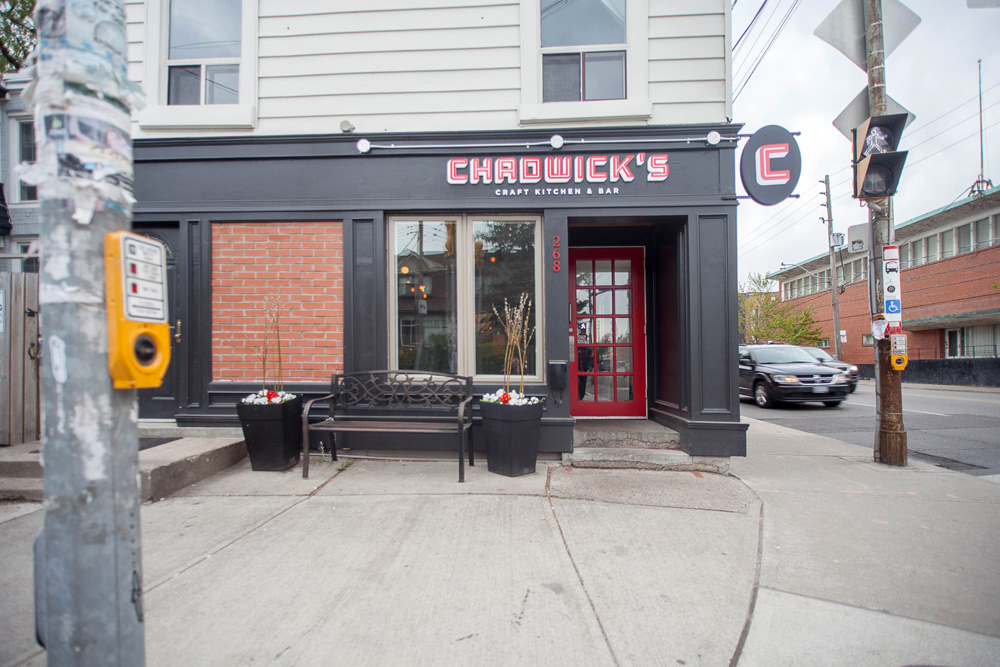 Chadwick's is laid back with a diner style energy. Chalkboards and booth-seating transport you back to the '50s, while made-from-scratch dishes contain North American-Latin American influences. Take their fries drizzled in mole sauce, cotija, cilantro, onions, and pomegranates, for instance. The Venezuelan Breakfast and Drowned Omelette are never disappointments.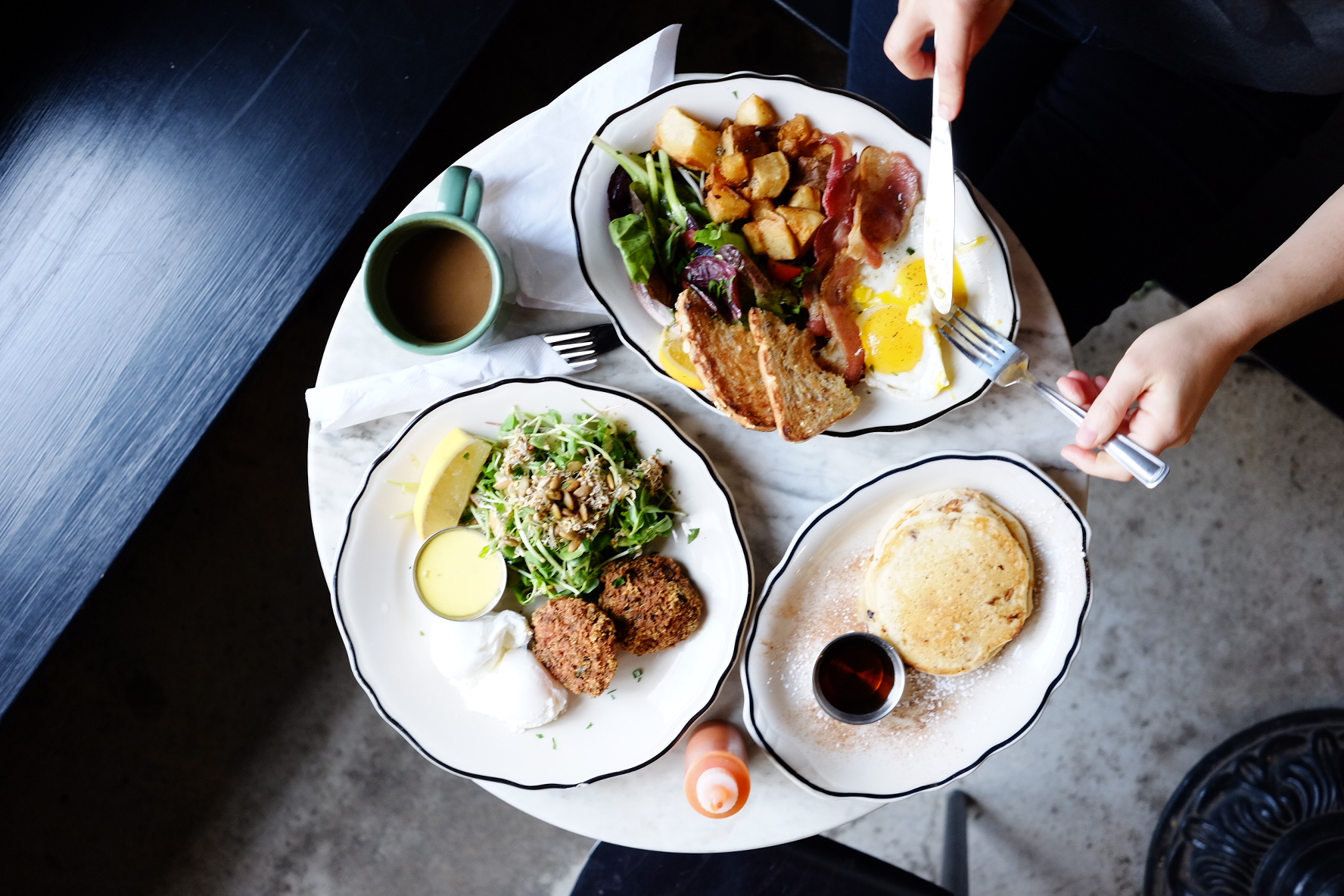 This unassuming cafe gets bigger in the back, but upon entering, it just looks like your everyday coffee joint. In the glass case out front, there's a mushroom and leek parmesan bread pudding. This lets you know that some serious cuisine is coming out of the Neon kitchen. Dishes are mostly eggy (the poached eggs and trout cakes are sublime,) with the occasional oatmeal pot, or yogurt for those trying to exercise more restraint.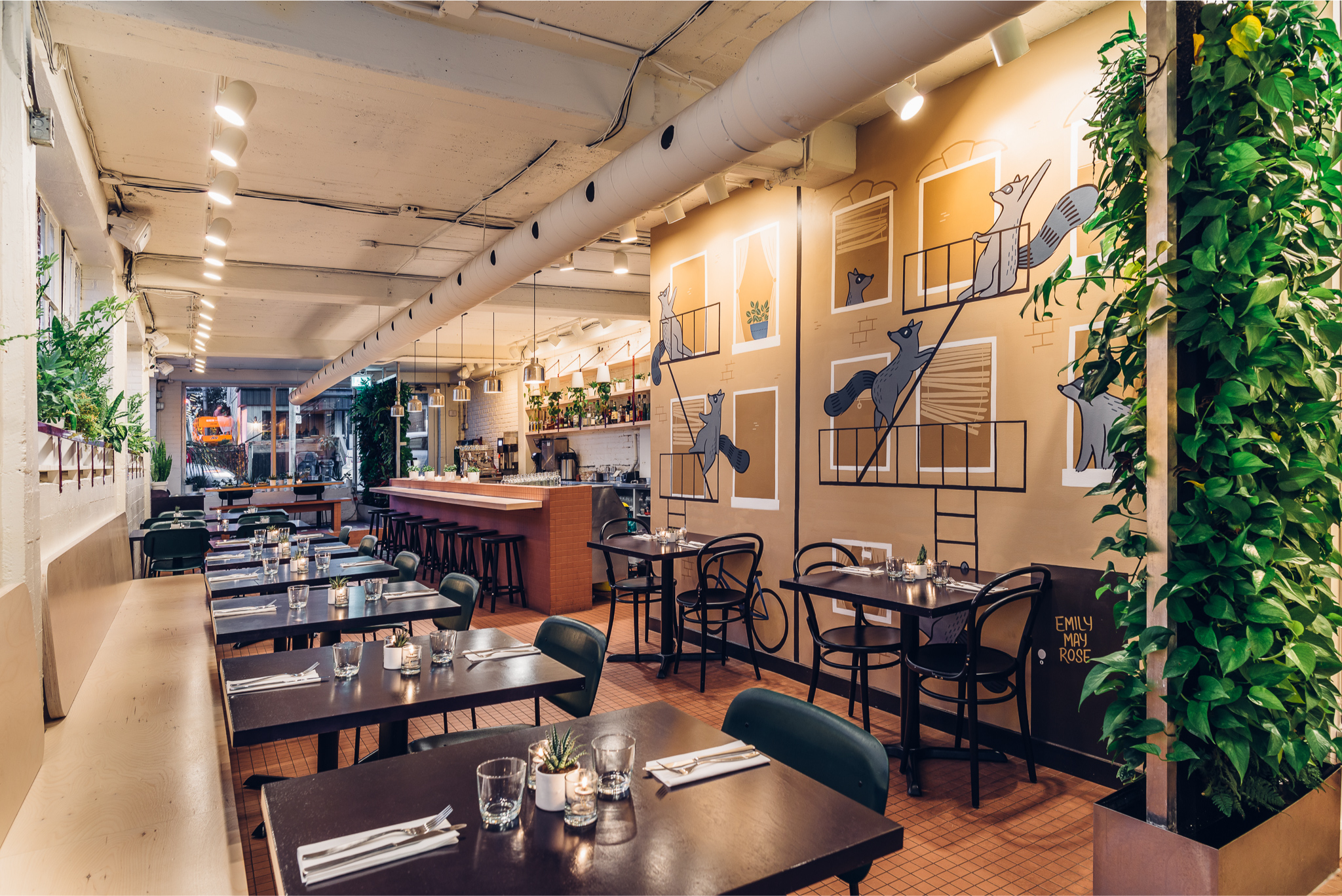 Long hours of operation are the main draw at this brunch place, but the entrees carry equal clout. All food is sourced ethically, and the aesthetic is a clean, white tile. Perfect for minimalists who don't want too much kitsch with their brunch. My all-time favourite is the smoked salmon and potato rosti with poached eggs. Juice fanatics will love their The Greens cocktail which blends gin, kale, apple cider, lemon, and ginger.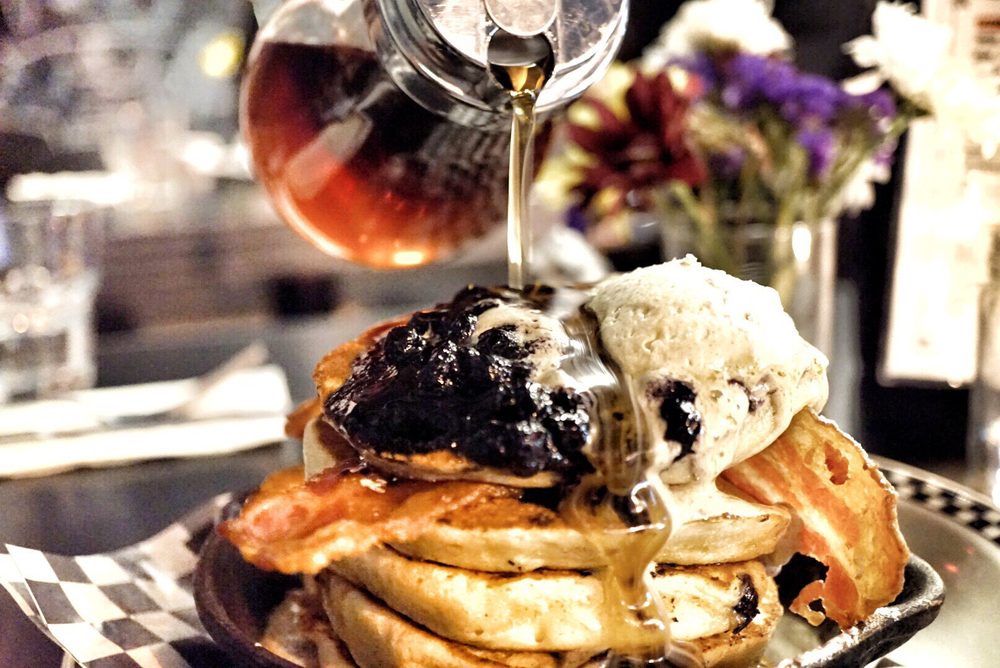 This place has a traditional diner feel not unlike Chadwick's, but at this home-style eatery, the sweet dishes shine. Blueberry Hill consists of a stack of the fluffiest blueberry pancakes ever, drizzled in brown sugar butter with optional bacon. Their French toast combines creamy brie with apple butter and bacon. Those who prefer saltier fare might try the Notorious B.I.G Mac Burger or one of their breakfast poutines.
The Federal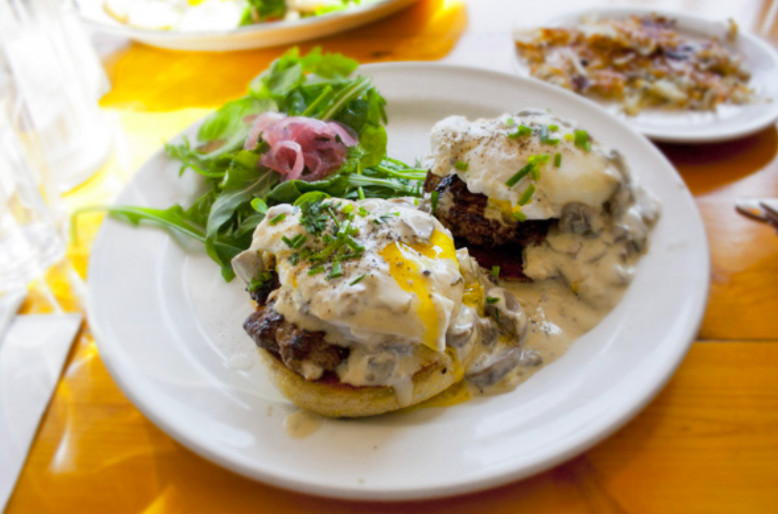 The diverse range of dishes here are executed in a sophisticated but mouthwatering way that makes it hard to just try once. Uniquely high brow ingredients pair with more familiar ones, in dishes like French Toast & Foie Gras, which comes complete with date jam, almond butter and bacon. Same goes for the smoked trout plate, which comes with a cheddar scone, lemon cream, capers, poached eggs and cucumber. Their most famous dish is the Eggs Federal, which drizzles a mushroom tarragon cream over eggs on an English muffin.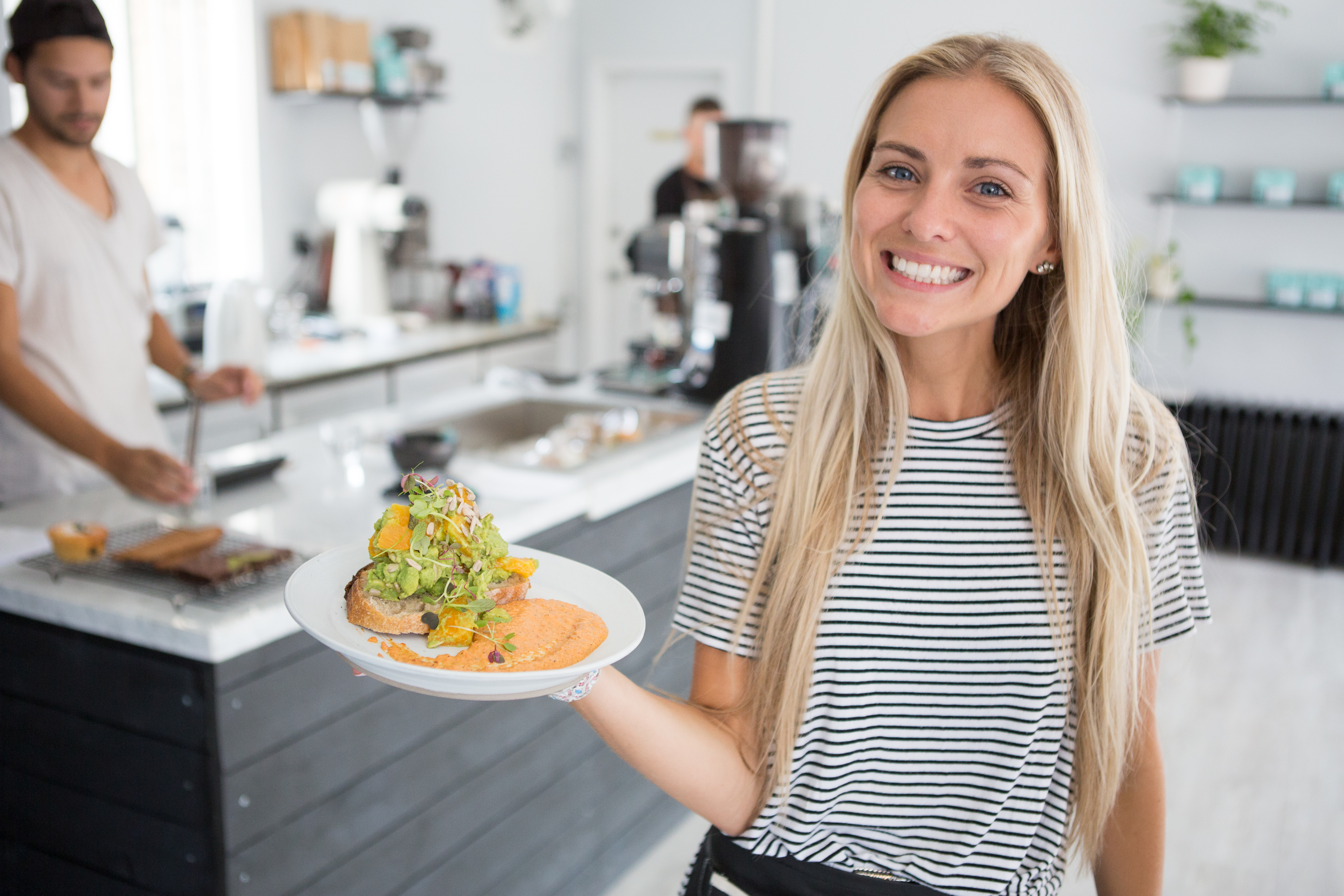 Baddies has brought "brekkie", aka Australian breakfast, to Bloordale. The gorgeously designed Baddies has made the divisive decision to opt out of internet, with a focus on community explained on their menu board:, "no wifi, just friends." Menu items are fresh and innovative, like The Vegan Ting, which blends fried squash, radishes, and greens with almond dressing and shallot vin. 50 Shades of Green is also a popular choice, with avocado, white turnip, fennel, eggplant, labneh, tarragon and green dressing.
Read more:
Oka Stuffed French Toast
Toronto's Coziest Corners for a Cold Afternoon