Reading Time:

4

minutes
Picture this. You walk through two glass doors on 1221 Bay Street, Toronto. You stand, nestled in a cove of white walls tattooed in green palms. Two black wicker chairs hang in the corner, welcoming as you wait.
The hostess appears, invites you to follow her to a grand cathedral of modern delights. High above the bar, light from the outside world beams down in a slanted haze. A playground of plants and textures hypnotize your eyes. A maze of black and white checkers spread woven across the floor, splashing patterns and designs onto chairs and counters. For a moment you think, have we landed in Wonderland?
Indeed, you have. A modern, bright, lavish, VEGAN Wonderland.
Whimsical and mature, this is not your average vegan restaurant. When you think vegan, do grass eating, peace-loving, flower crown hippie images populate your brain? Well, they certainly won't after you've taken a trip to Planta. Everything about the restaurant; the food, atmosphere, service, even cutlery, indicates refinement and style. This is the restaurant to visit when you want a first-class plant-based culinary experience.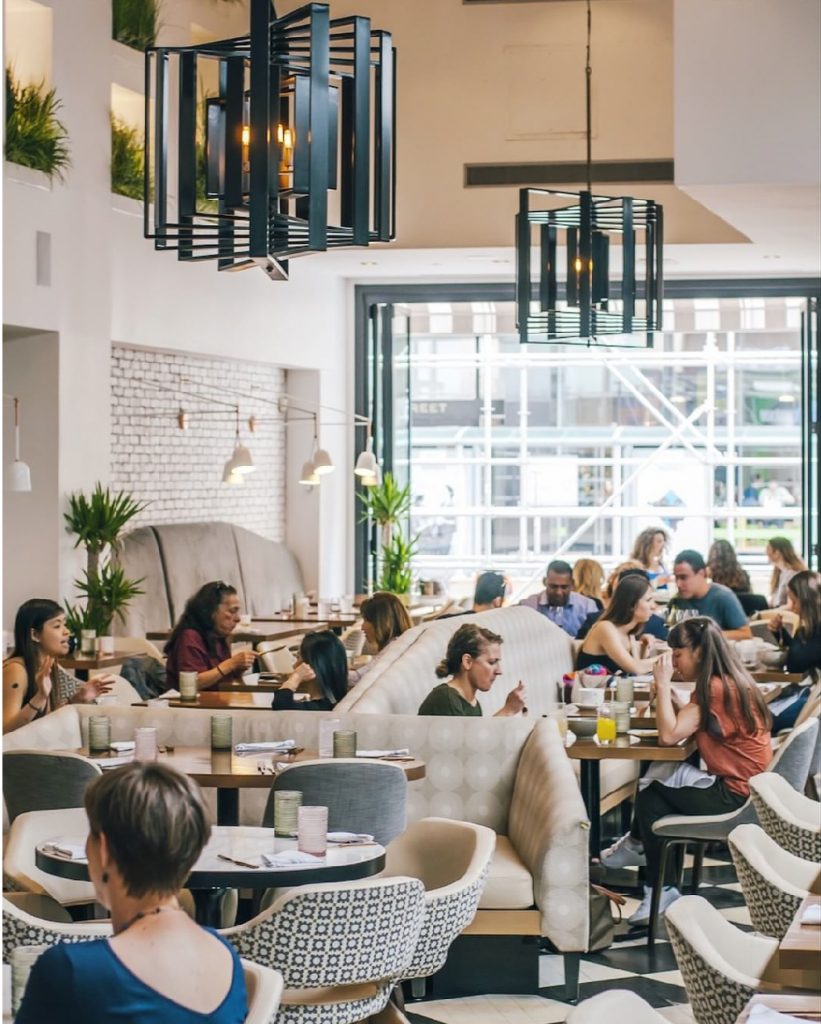 Their menu boasts such dishes as Quinoa Avocado Tartare; Truffle Fries with truffle almond parmesan and lemon garlic aioli; and an Artisanal Nut Cheese Plate (plant-based of course). But these refined flavours will take you further than you might have dreamed. Across the world and back again; spices, sauces and ingredients, blended to bring you fresh vegan tastes of Asia, Europe and America. Leave your passports, because in this Wonderland, the flavours find you.
And so the adventure begins. Take your palette on a culinary journey. Experience the crisp, tangy – and spicy – tastes of Asia through the Thai Noodle Salad, made with shiitake mushrooms, nori and goji berries; a truly vibrant explosion of zesty flavours. Or maybe the Singapore Fried Noodles, served with tofu, curry sauce, crispy noodles and thai chillies. Although the dishes have a spicy spirit and quite a kick, they share the essence of all Planta plates: fresh, light, and oh so flavourful.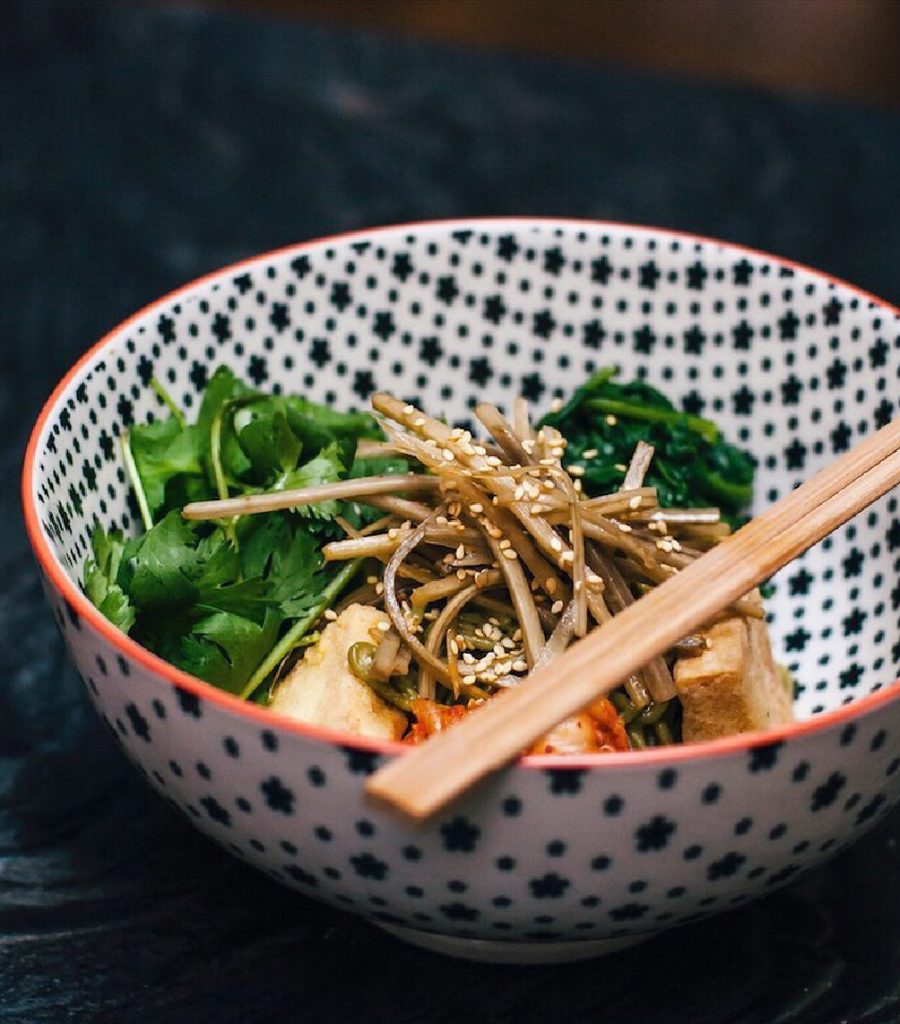 Let your taste-buds linger in the savoury warmth of a spinach, potato Calzone, made with a mouth-watering cashew mozzarella. Or dig in to the Italian Job Pizza – one bite of that toasty warm, oven-baked crust and you'll be on the table, hand over heart serenading the remaining slices with Dean Martin's That's Amore. The pizzas are definitely a delight, and on the grande side. It makes them the ideal dish to share between friends. In fact, from my experience, Planta's menu is best enjoyed in the company of two or three companions, so a multitude of dishes might be sampled in conjunction. You will also find this manner of dining is idyllic when it comes to paying, as Planta will always split the bill evenly amongst the table, regardless of who ordered what.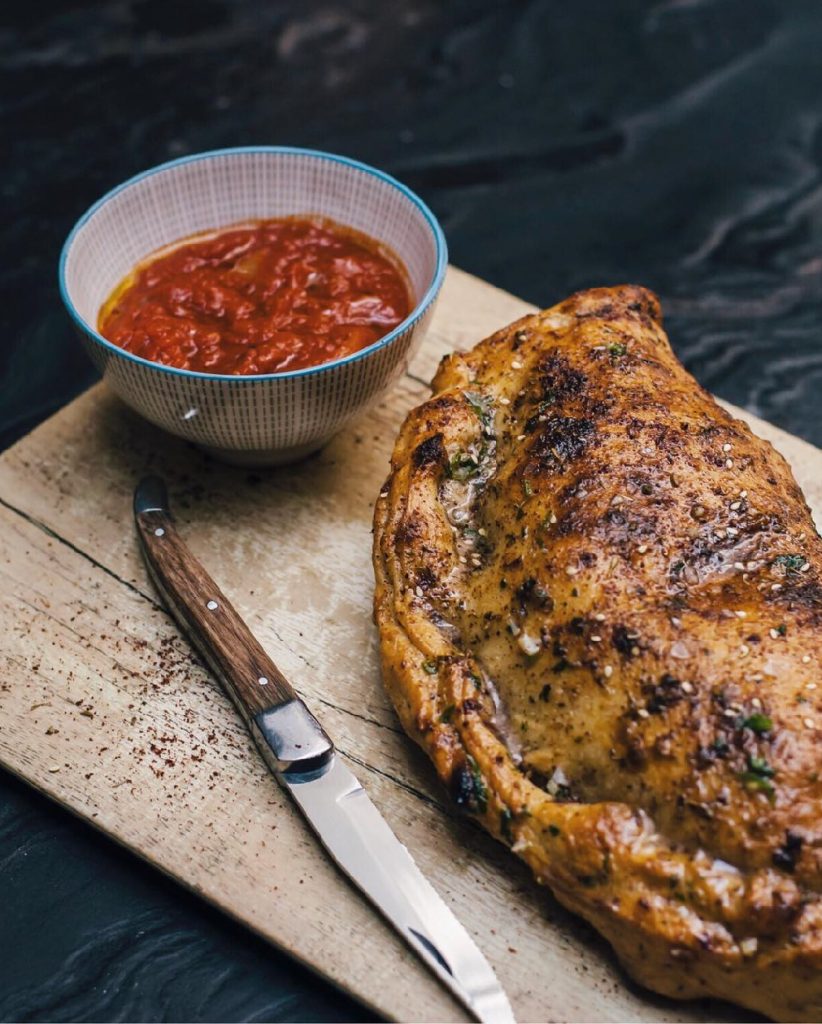 There is, however, one thing on the menu you will want to keep entirely to yourself. The infamous Planta Burger. Two soft buns are not enough to contain these bursting flavours. Creamy buffalo aioli and melted cashew mozzarella overflow; like lava they spill, oozing over the burgers' edge onto lettuce, tomato, and a thick delectable patty.
A messy venture, but worth every bite. When only crumbs and splatters of sauce remain, you may be tempted to lick the plate – but please don't. You can always order seconds to-go, or, if you wish to further explore the flavours of the Planta Burger, then you are in luck. Planta has opened a new spin-off restaurant on 4 Temperance Street. Named appropriately, Planta Burger, it features several new vegan burgers (and milkshakes, I might add), to satisfy your comfort food cravings.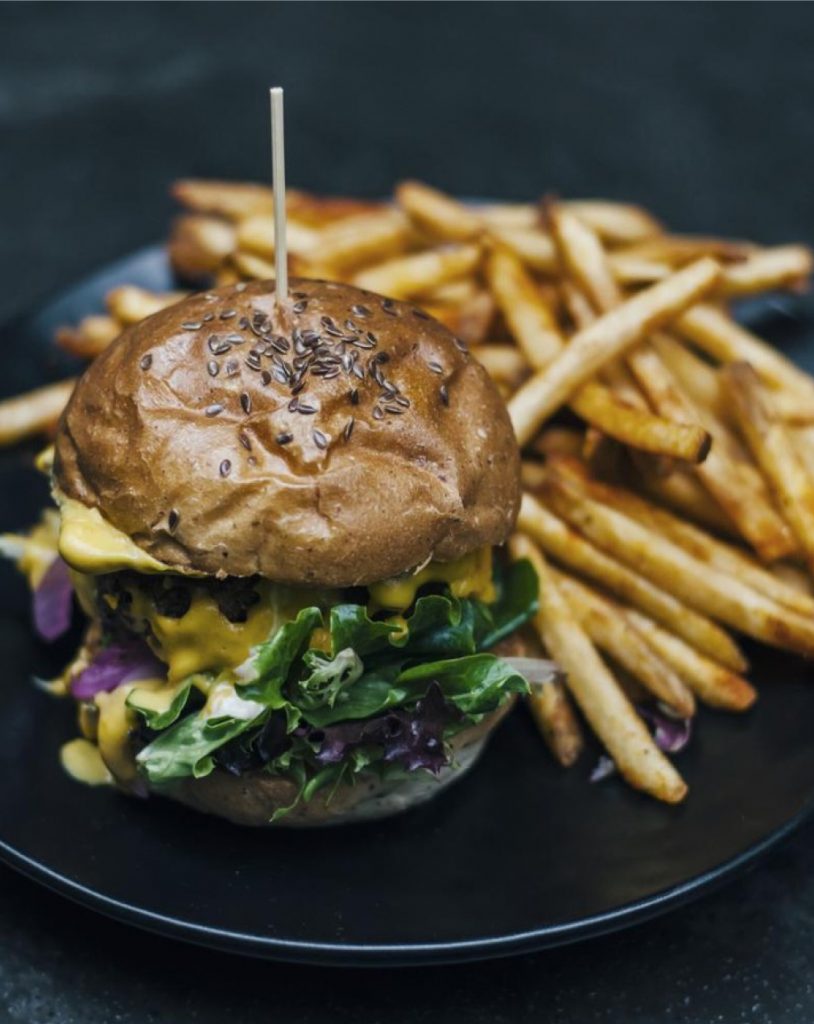 But back to Bay Street, and the original Planta. Before you leave, you simply must indulge in dessert. Gelato and chocolate reign supreme on this menu. Possibly the best, most intriguing item on the list, is the Chocolate Terrarium. The name alone invites the mind to wonder… what ever could be hiding in this cocoa coloured world? The secrets revealed: chocolate mousse, peanut butter ice cream, cashew date soil and sponge toffee. A fanciful dish, with textures that tickle your tongue. It is sweet and salty, smooth and crunchy, light and filling. A contradicting dessert. You have to taste it to understand it, just as you must experience the pleasure of Planta in the flesh.
In this vegan Wonderland, dishes from across the globe are presented with a new, fresh and exciting plant-based flare. The flavours twist and mingle in a way that works, blending ingredients and spices from different regions to create something new and beautiful. Each dish is not only a treat for your tongue, but a visual snack, a wonder to the eye, satisfying your hunger for plates of colourful creations. Their contemporary designs will beguile you. Their food will delight you. You will never look at vegan the same way again. Next time you plan a posh night out in the city, call for reservations at Planta, you will not be disappointed.