Reading Time:

6

minutes
It's that time of year,
When the world falls in love.
Every pair you see seems to shine.
So entranced and glad,
Spending days side by side.
And this list of mine,
In three-quarter time
Will help you and yours,
Have the perfect day.
All songs aside, Christmas is the season of love and arguably the most romantic time of year. When the snow starts to fall and mistletoe makes its seasonal debut, everyone is eager to enjoy the holiday's hand in hand with the one they love most.
The question is, what to do? Skating is fun, but weather permitting. A show at the theatre is always an option until you run out of productions and plays. Christmas Markets are cute, and filled with activities, sweets and sights… as well as many, many crowds of people.
The holidays are hectic as it is; with trips to the mall, errands for dinners, visits with family, and get-togethers with friends. Sometimes, what you really need is a quiet Christmas date night in with the love of your life. It can be the perfect way for you both to spend uninterrupted, calm, and quality time together during the busiest time of year.
Watch Your Favorite Holiday Movies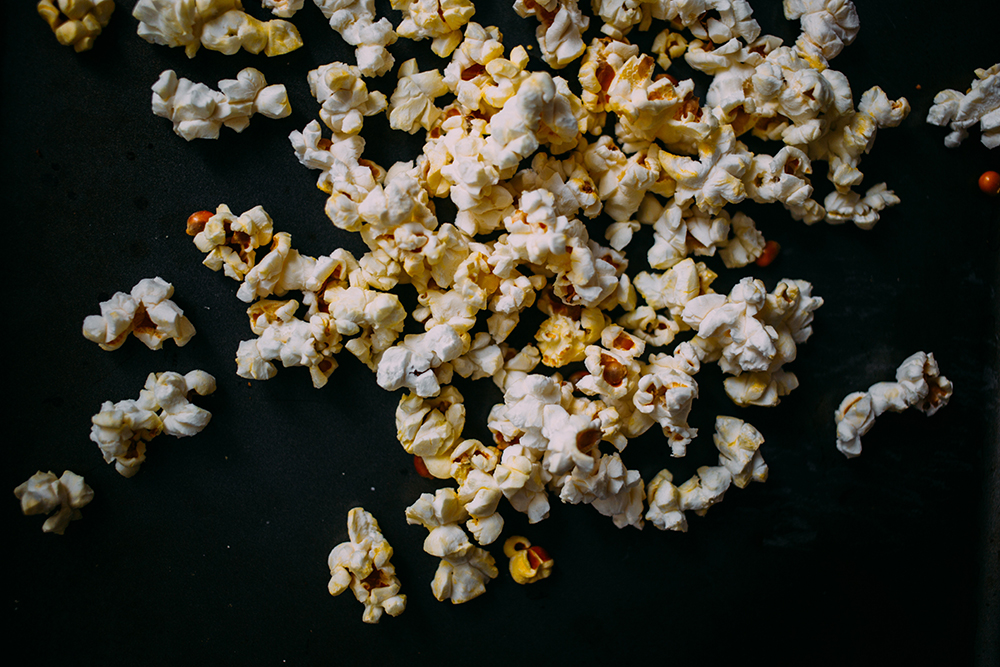 Grab a fluffy blanket and cuddle close, it's movie night! What better way to unwind than with your favorite holiday films! Nostalgic titles and memorable melodies will make your spirits bright, as you and your partner snuggle on the couch with a big bowl of popcorn. Watching Christmas movies is as much a holiday tradition as turkey at Thanksgiving, so why not share those movie moments with your sweetheart on a Christmas date night. Have a marathon all in one weekend, or celebrate cinema for twelve days of Christmas – or however many it takes to see all of your holiday favorites!
Bake Cookies on Christmas Date Nights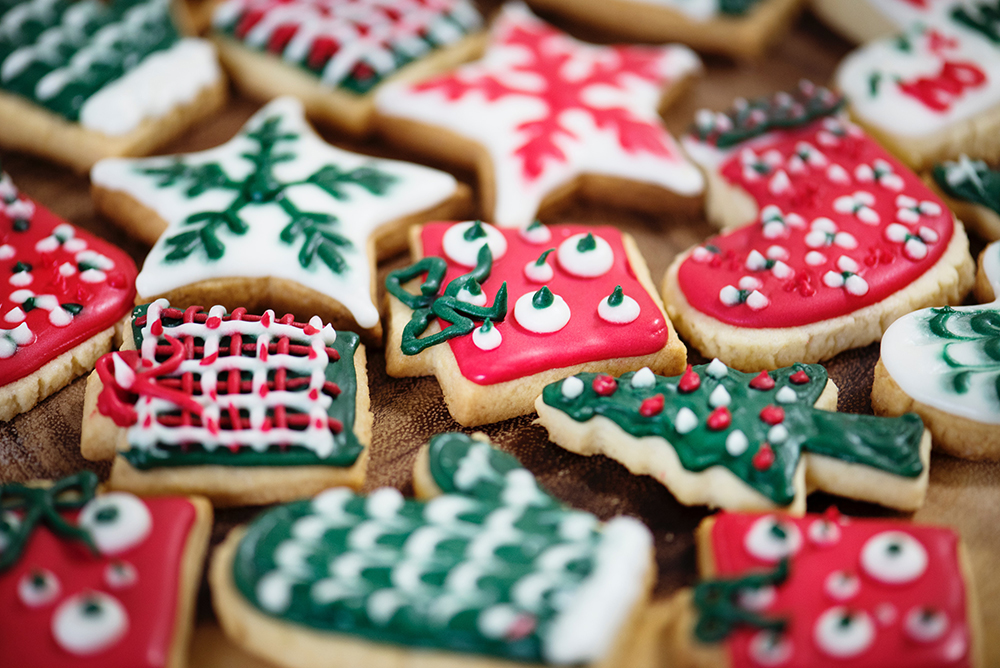 A cup of flour, a dash of nutmeg, two teaspoons of vanilla, and voilà! Christmas is the perfect time of year to break out the cookbooks and old family recipes. Sugar cookies, chocolate chip, gingerbread, cakes, loaves, muffins, pies… the possibilities are as endless as your imagination (and perhaps your freezer space). Baking together can be a blast! Turn on the radio and turn up the heat on Christmas date night. With holiday music pouring out of your speakers and fresh cookies baking in the oven, you and your dearest will have a ball. And best of all… you'll get to eat what you bake!
Decorate a Gingerbread House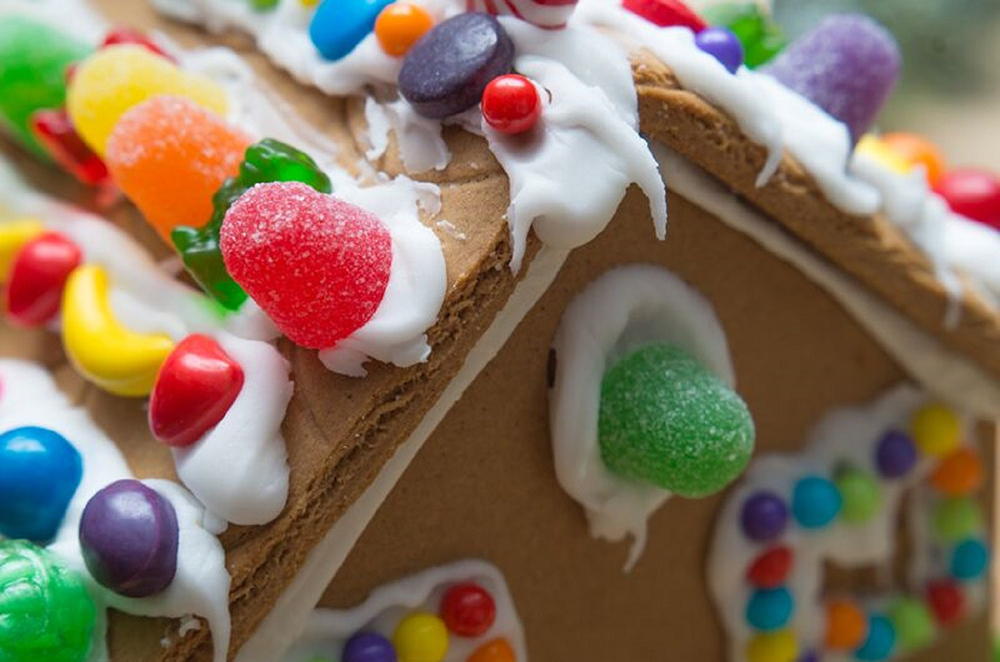 If you prefer to leave the oven off but still desire a sweet Christmas date, then decorate! Every grocery store around this time of year sells packages of gingerbread houses with icing and candy, easy to assemble and easier to eat. You and your darling can work together, or have some fun with a little competition to see who constructs the better gingerbread house. Run to the Bulk Barn or a candy shop for more sweets to embellish your cookie castle, and once the work is done- dig in!
Decorate the House as you Listen to Holiday Classics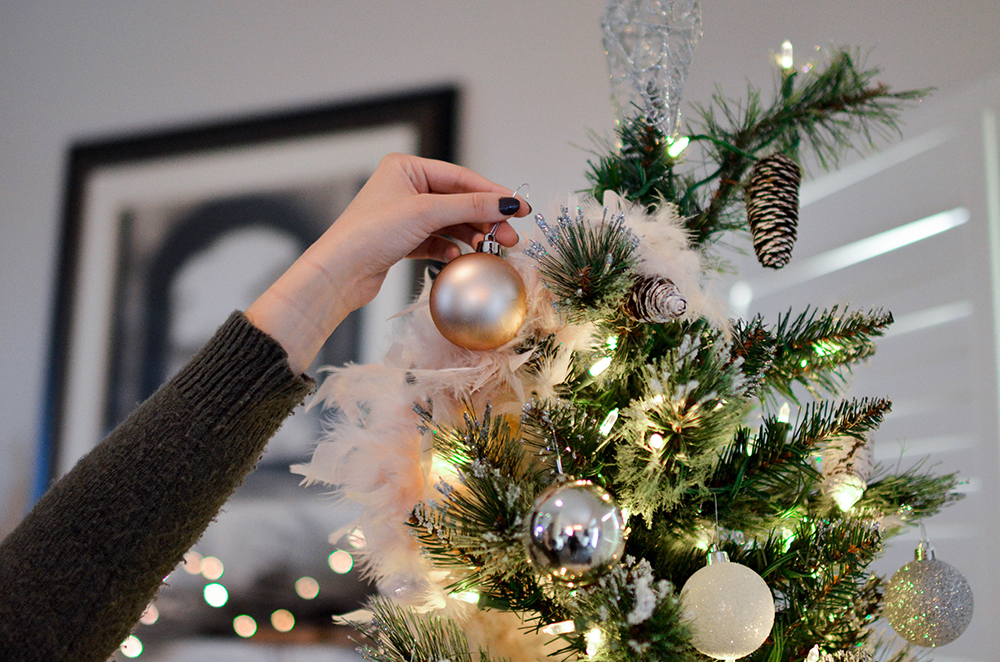 It is mid-December. We are running deep into the holiday season and yet, many of us have simply not had the time to deck the halls. But not a problem, Christmas date night decorating is a fun way to spend time together and get a few holiday chores done. Putting up the tree, hanging stockings by the fireplace… the full holiday house transformation! Pulling out old ornaments and decorations will spark stories of holiday memories and family traditions; you may learn a whole lot more about your partner as you work. So turn on a Christmas playlist and have fun as you trim the tree.
Get Creative with Crafts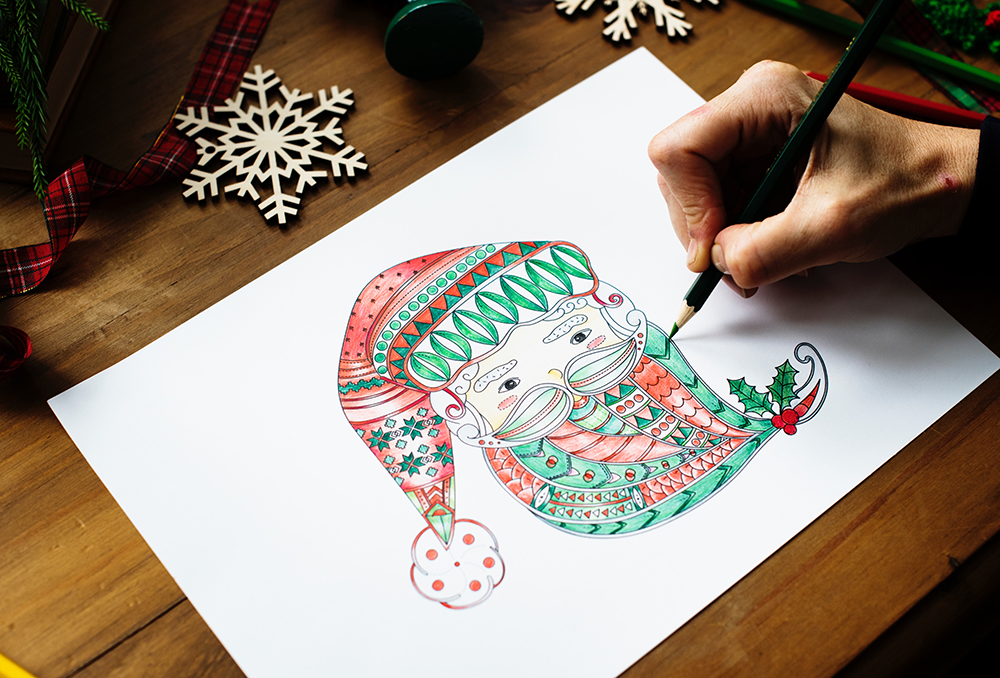 If arts and crafts are what you crave, then roll up your sleeves and grab the glue gun. It is time to put your creative talents to use as you decorate ornaments, candles, or handmade Christmas cards. There is never an age limit to painting ornaments or drawing holiday cards. During the holidays, craft stores have shelves of holiday-themed activities from pillow making, to glass-jar painting, scrapbooking, and more. Take beads and wires to create snowflake ornaments; use glass paint to make colorful stained glass candle holders; or glue together some greenery, berries, poinsettias, and bulbs to make a holiday wreath. If you are both really into the arts… then you and your love can deck the halls ELF style; paper snowflakes, LEGO cities, lights, and all. Let your creativity run wild!
Snuggle by the Fireplace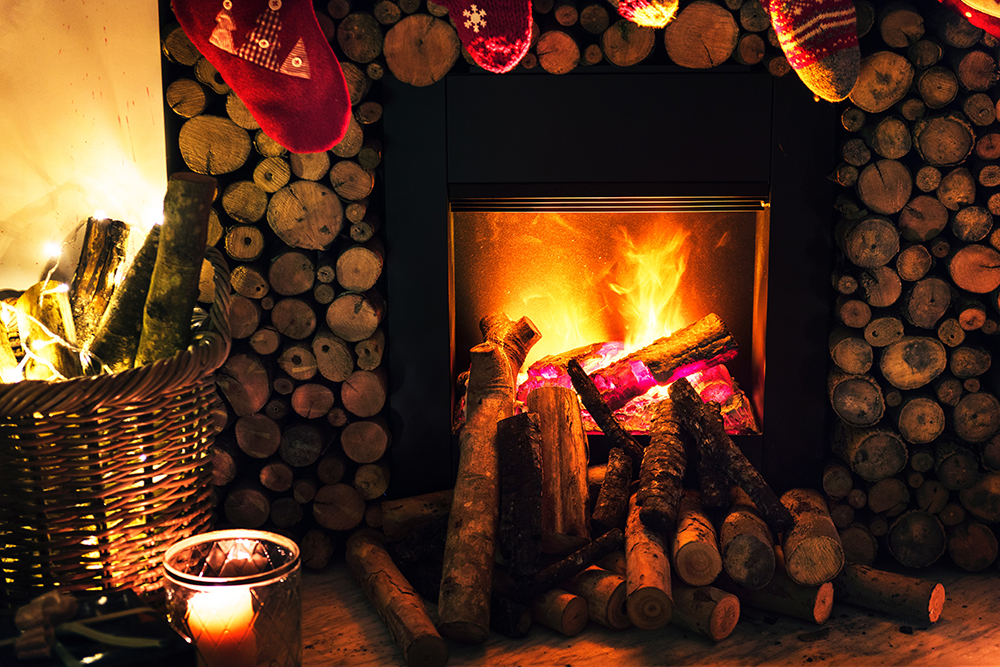 It may be cold outside…  but it is very warm by the heat of an open fire. Dry logs cracking against the heat of amber flames. Sparks of gold drifting up the chimney. The scent of wood burning, and the glow of flickering light. Cozying up by the fireplace on Christmas date night makes for a very romantic evening. If you happen to have oranges in the house, cut one or two and throw the peels into the fire – the aroma will be even more alluring. Curl up and nestle into a mountain of blankets with your love and with a cup of cheer (be it hot cocoa or a glass of wine). Snuggle close, as you enjoy the beauty of dancing flames and the gentle music of the crackling fire.
Get Nostalgic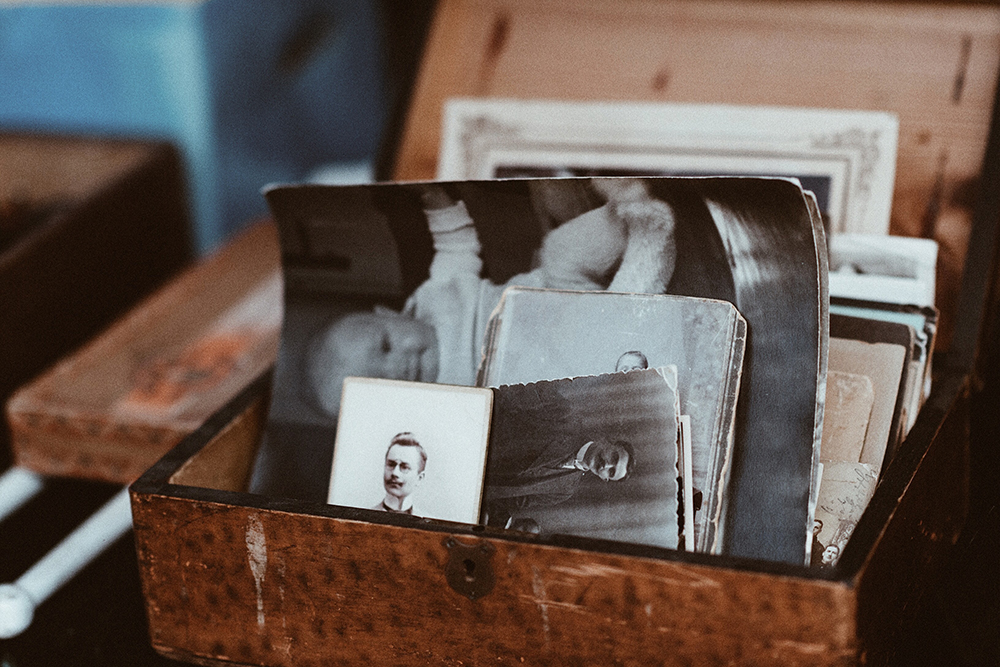 Christmas is of course a time of family. Share your holiday memories with your partner by flipping through the pages of yesteryear. Old photo albums, scrapbooks and boxes of photographs, even Christmas cards, can be fun to dive into. Relive your favorite holiday moments, sharing home videos of Christmas mornings, and reminisce about traditions that made your Decembers bright.
Prepare for the New Year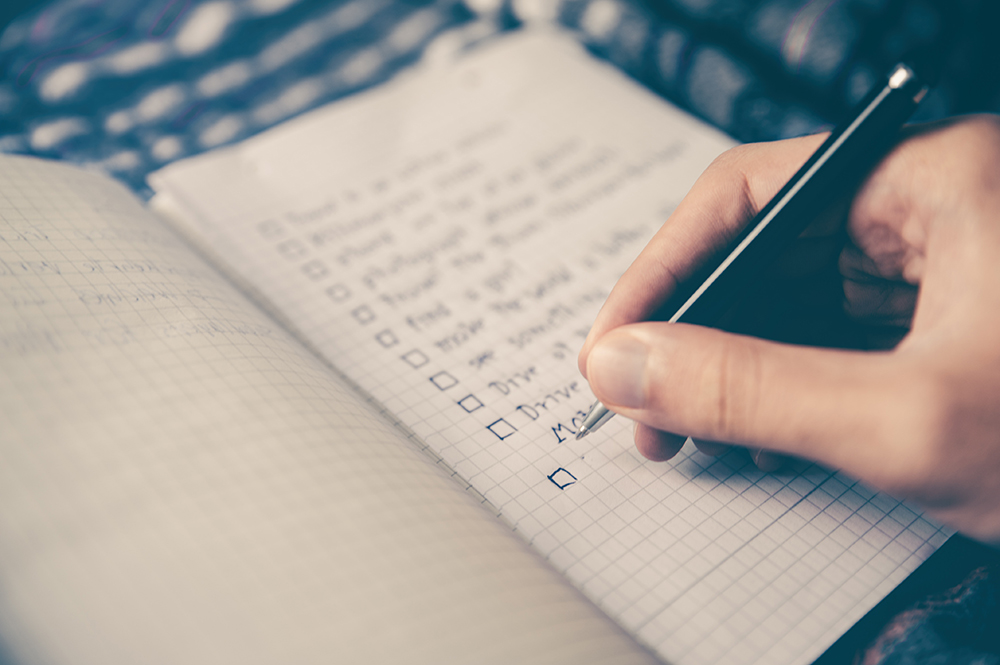 Time goes by so fast. 2018 is practically over. Did you do everything you wanted to this year? Go, and do, and see what you had planned to? Sometimes the great ideas and tentative thoughts we have get throw away. Life gets busy, it happens. But if you want to look back on a year of fun, exciting adventures and events, then you may want to create a physical list of things to do before 2020.
So sit down with your partner and make a bucket list of the things you want to do together in the coming year. Restaurants to try, road trips, day trips, concerts, and theatre productions to see. Activities like skating, hiking, skiing, or rock climbing, maybe even a vacation – get creative! The sky is the limit! This is a fun activity you can both enjoy with a cup of hot cocoa and Bingo Crosby on the stereo. When you're done, post the list on the fridge, or keep it by your desk. Each time you see it, you'll be motivated to start crossing off items and start experiencing new things!
Read more: