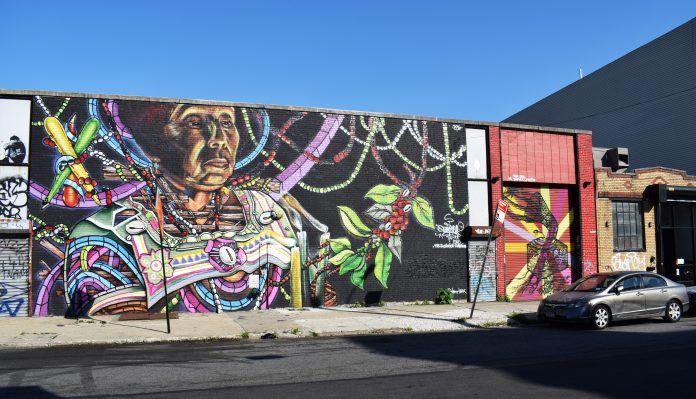 Whether you're from out of town, or just trying to mix up your Saturday night (I know I am!), here are the weirdest and most specifically themed bars in Brooklyn.
Boobie Trap
Known as a sort of Hooters, but for women, Boobie Trap is a kitschy but loving tribute to the female body. You can color in pages featuring that specific part of the anatomy while under a chandelier made of barbie dolls. If you love camp, Boobie Trap is the place to go. I particularly enjoy their collection of free candy and branded lighters. You always want a loot bag from your night out at the bar, right?
Pizza Party
Continue your journey of kitsch at Pizza Party just across the street from Boobie Trap. Pizza Party is pure 80s and 90s nostalgia, both in its decor and in the snacks it offers. Most prominently, Pizza Party serves wonderfully frozen slushy drinks straight from ceiling tubes. Topping it all off? The Mario-themed bathroom.
Sunshine Laundromat & Pinball
If you're like me, you are a procrastinator when it comes to doing your laundry. Sunshine Laundromat and Pinball is for you. Do you need to do laundry? Do you like pinball? How about beer? Of course, the bar and pinball part of Sunshine is hidden behind a secret door, like any good speakeasy should be. Sunshine has nearly 200 pinball machines, with all different themes and colors. And yes, you can actually do your laundry.
Happyfun Hideaway
For people like me who prefer their bars to be LGBTQ-centric, I definitely recommend Bushwick's Happyfun Hideaway. Its theme is more like a mash-up of cool things – a little bit tiki, a little bit picnic, a little bit board game, et cetera. It hosts a picnic table, arcade games, occasional drag queen bartenders, and various live music events.
Camp
Do you miss summers at camp as a kid? Recreate the experience at Camp, located in Boerum Hill. It's complete with marshmallows (well, marshmallow-topped martinis) and a wood-burning fire. You can truly relive your childhood, but with alcohol… and you get to go home when you are done, which definitely would have improved my experience with summer camp.
Read more: