Pancakes are a girl's best friend, but when it comes to gluten or vegan dietary restrictions, that friendship can get dry and grainy real fast.
Many claim that the key to fluffiness and good consistency is the use of dairy and eggs, but I have to disagree after trying top notch vegan pancakes and comparing them to their mainstream competitors.
A well textured vegan pancake is not impossible, but there is an art to it. Drizzling some delicious sauce on it is often the silky finish that it needs and deserves. Here are my go-to vegan pancake recipes, but watch out – they're known to be dangerously addictive.
These are the reigning vegan pancakes of Foodgawker and Pinterest, in part due to its drool-worthy presentation. Blueberry vanilla bean with blueberry glaze sounds like more of a dessert than a breakfast item, but filled with almond milk, unsweetened coconut and whole wheat flour, this antioxidant powerhouse makes your body and tastebuds feel amazing.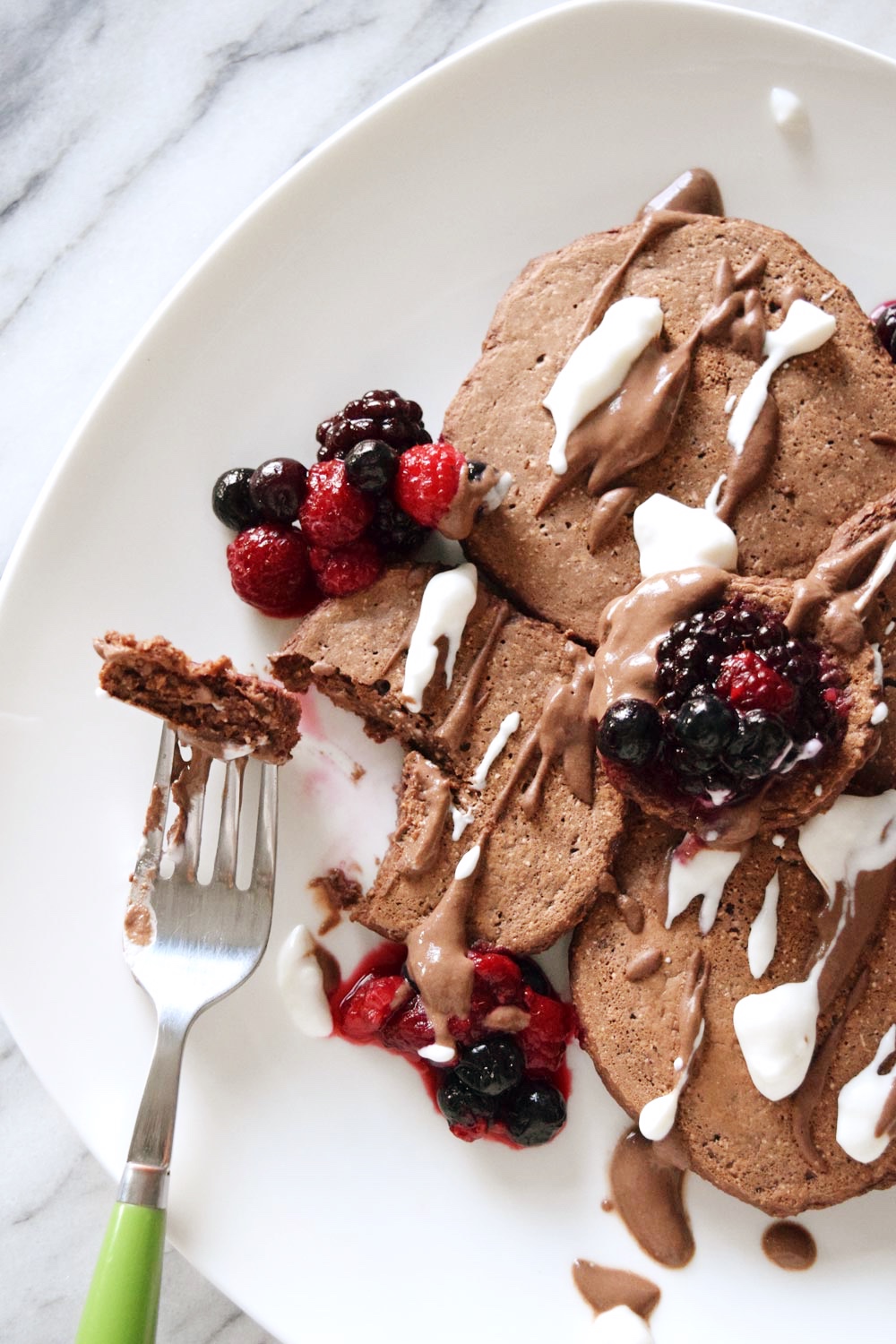 Chocolate lovers and those with a self-professed sweet tooth will fall head over heels with these protein packed pancakes. Their base consists of rolled outs, flax seed, cocoa power, and vegan chocolate protein powder blended with a nondairy milk of your choice. The author tops them off with thawed frozen berries blended with vegan yogurt and cocoa powder for an imitation of chocolate sauce that's better than Nutella.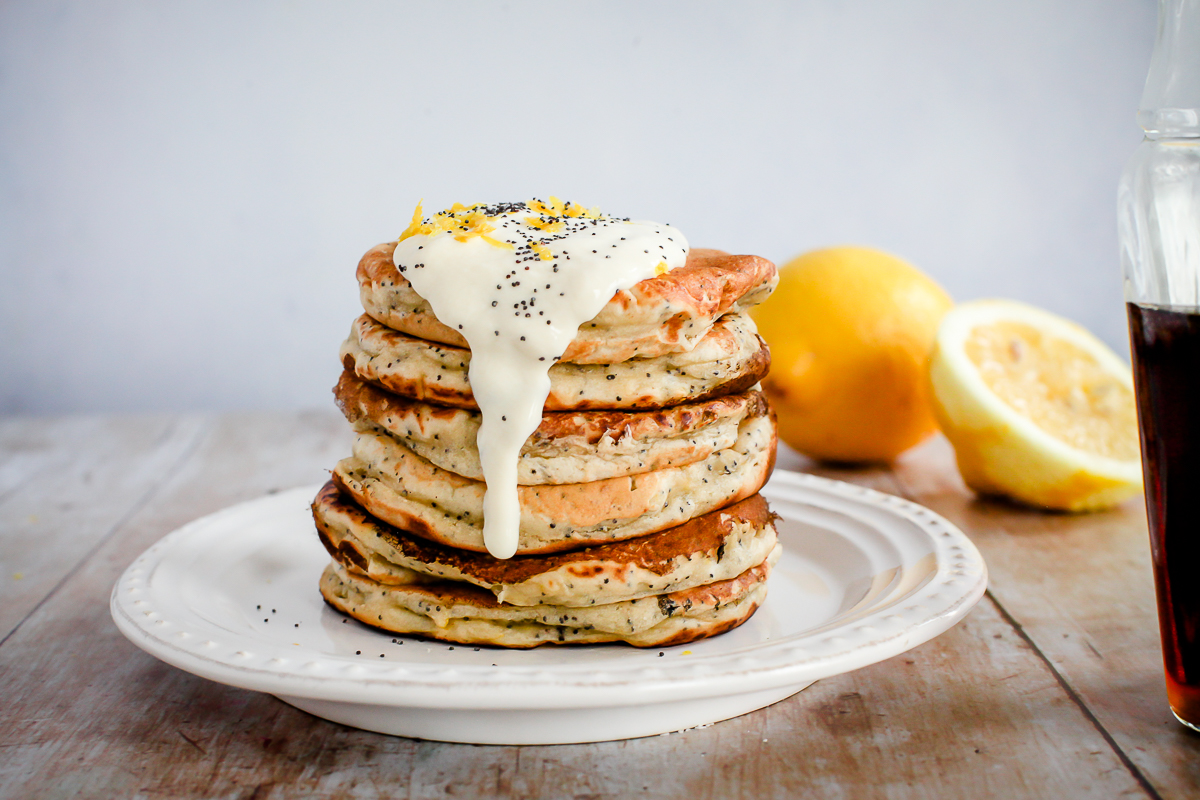 We all have those days where we wistfully stare at the Starbucks lemon poppy loaf, so cake-y yet light and deliciously frosted. While that loaf isn't the most wholesome, this vegan pancake reinvention of it sure is. Don't worry, they didn't leave out the sauce. Poppy seeds settle into self raising flower with vegan yogurt, lemons, and dairy free milk. Well worth the flossing session after.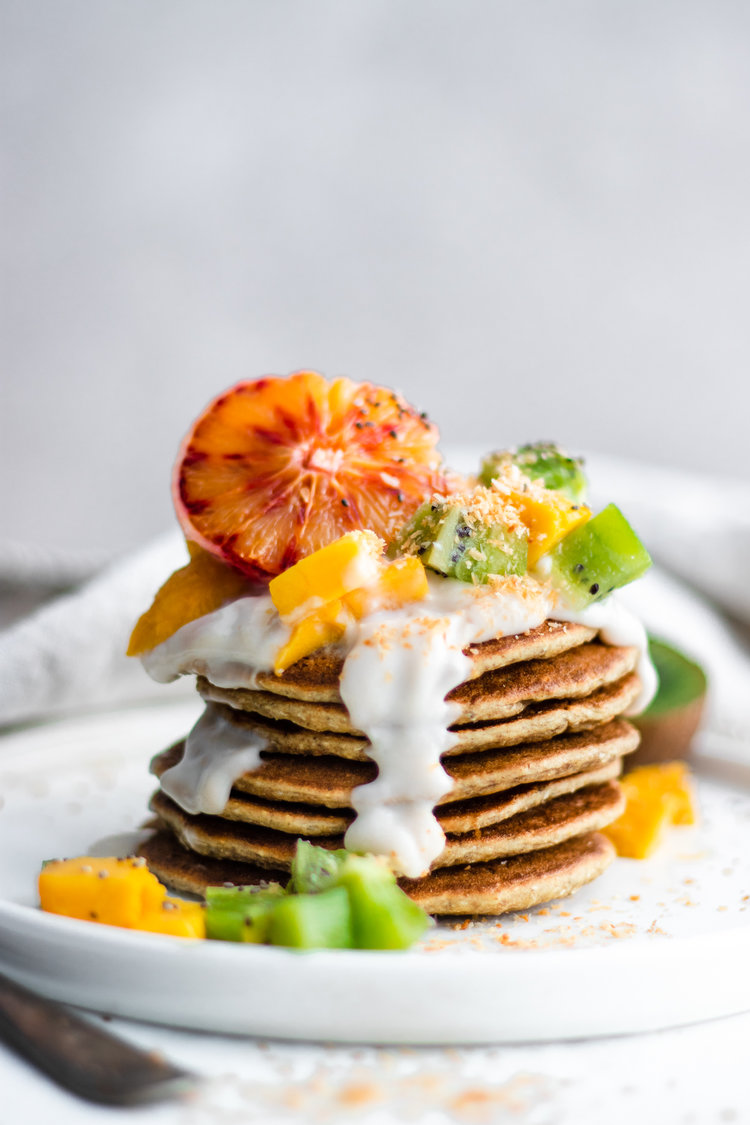 Slammed with work but wish you could escape to the tropics? This recipe maven is from Montreal, and can definitely relate. These pancakes transport you to Guatemala, with shredded coconut, kiwis, coconut yogurt, blood oranges, and mangoes. By using oat, almond, and gluten free flour, these cakes are lusciously moist and fluffy, with absolutely no refined sugars. Those who aren't big fans of maple syrup will love the natural sweetness that these warm weather-inspired pancakes provide.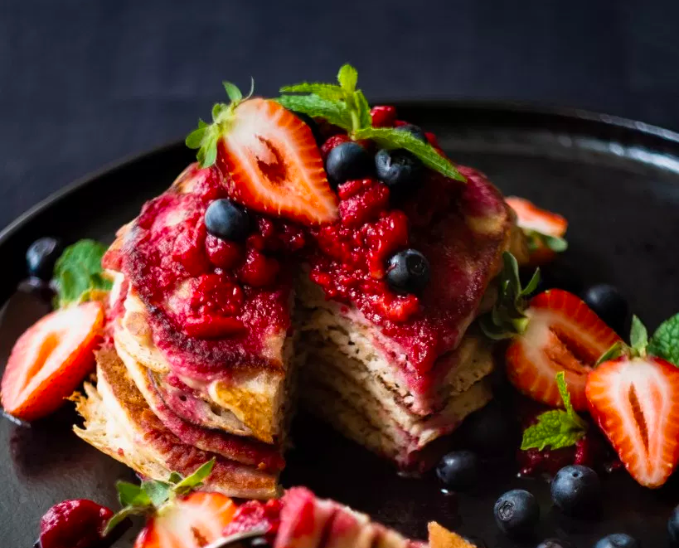 There's nothing as sweet, tangy, or delicious as a reduced berry sauce, and this recipe makes liberal use of a raspberry one, so it couldn't not be included. Posted on International Pancake Day, this recipe acknowledges that vegan pancakes can have gloppy, sloppy, and overly chewy consistencies. Apple cider vinegar seems to be the secret ingredient to combat that issue, and the sauce is the icing on the cake – literally.
Read more: