Are you fed up with looking for subpar recipes on the internet? Well… come to DINE Magazine's recipe section… What are you doing?! If we haven't got what you are looking for, maybe it is time to invest into some solid and helpful cookbooks. I know there are thousands out there, and it can get overwhelming. Don't worry, I am here to help you out. Every week, I'll present a cookbook, or a number of cookbooks in the same category, to you, our loyal readership. I might even feature a recipe every now and then. If you're into it, get it at your local bookstore or put it onto your Amazon Wishlist. If not, come back the next week.
This first week however, I want to present a slate of cookbooks that we at DINE think of as ESSENTIALS. At least 3 or 4 of these belong in every respectable household. I think of myself as a pretty capable cook, and I have my two dozen recipes, for which I don't need any advice of reference. With everything else, I like to consult a cookbook or online recipe. Additionally, collecting cookbooks is a passion of mine. I compare the cookbook versus online recipe divide to the streaming versus CD/Vinyl in music. For the classics, I want something tangible, something long-lasting. But enough with the romanticism, let's get into some cookbooks.
The Allrounders
In this category, we have cookbooks you'd use on many occasions. These are really reference texts or something you'd consult for a basic recipe you want to build on.
This is the Encyclopedia Britannica of cooking. There are no photographs, and the small number of illustrations do not make this the most attractive of cookbooks. But, this over 900-page tome of culinary writing should be in your household. I mainly use its extensive glossary in the back for when I have leftover ingredients in the fridge or pantry. Simply look up an ingredient and get recipe ideas. The book comes in different iterations as well. There is How to Cook Everything Fast, How to Cook Everything – The Basics, and How to Cook Everything Vegetarian.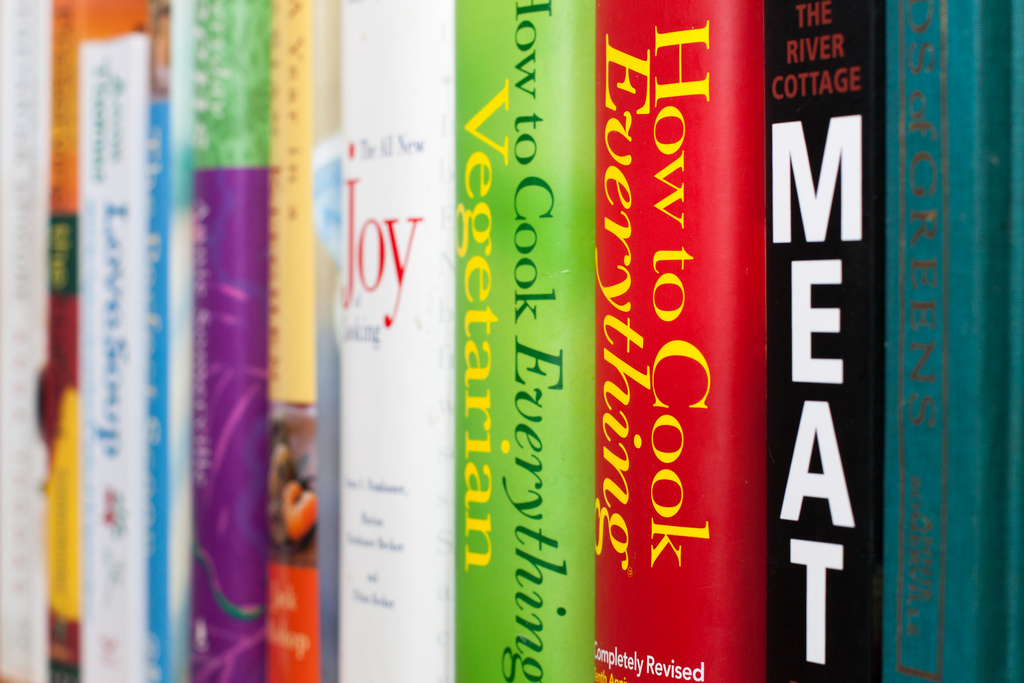 Ratio, compared to Bittman's lexica, resembles more of a pamphlet than a book. Not much thicker than a SparkNotes study guide, it is however, one of the most consulted books in my kitchen. There are no recipes per se in this book. I call it the "ingredient relationship guide." Since I rarely make the quantities you'd find in a recipe, I am more interested in how many parts of each ingredient in relation to the others I should use for a successful outcome. Especially if you are an avid baker, this is a must have!
The Joy of Cooking is as classic as it gets. Every household has at least two copies, since every partner, significant other or roommate seems to bring their own. If you don't have one yet, stop reading and go find one. If you have kids going off to college, buy them one. Similarly to How to Cook Everything, it has thousands of basic recipes between the covers.
The Europeans
I am going to focus on Italian and French cookbooks here. We will delve into Spanish,  Scandinavian, or Greek cuisines in the future. Since there are so many cookbooks discussing French and Italian food, I will recommend the premier cookbook I use in each of the two cuisines. I will also add "honourable mentions", that you should explore to find out which one you like the best.
This was probably the hardest decision I had to make. There are a number of seminal texts teaching the art of Italian cooking. Marcella Hazan's book is the one you are most likely to find in your friend or family's kitchen. Go get it for yourself. Honourable mentions: On par with Hazan's book is the much heralded The Silver Spoon. In my opinion, it is also a cookbook that an ambitious home cook must own. Furthermore, as an addition, check out Lidia's Mastering the Art of Italian Cuisine by the incomparable Lidia Bastianich.
The Larousse Gastronomique is maybe the most complete collection of recipes, techniques, culinary history and equipment of one specific cuisine. You'll ask, why didn't you recommend Julia Child's books in this section? I will mention them… don't worry. But a great food writer I admire once said: "If I were allowed only one reference book in my library, the Larousse Gastronomique would be it, without question." Would you like to take a guess about the identity of the writer? – Correct, it was Julia Child. Honourable mentions: As promised… Mastering the Art of French Cooking by Julia Child, Louisette Bertholle, and Simone Beck. I would also recommend the works of Escoffier, Bocuse, and La Mère (Eugenie) Brazier, all, of course, giants of modern French gastronomy. Also, watch Julie & Julia once a year, obviously.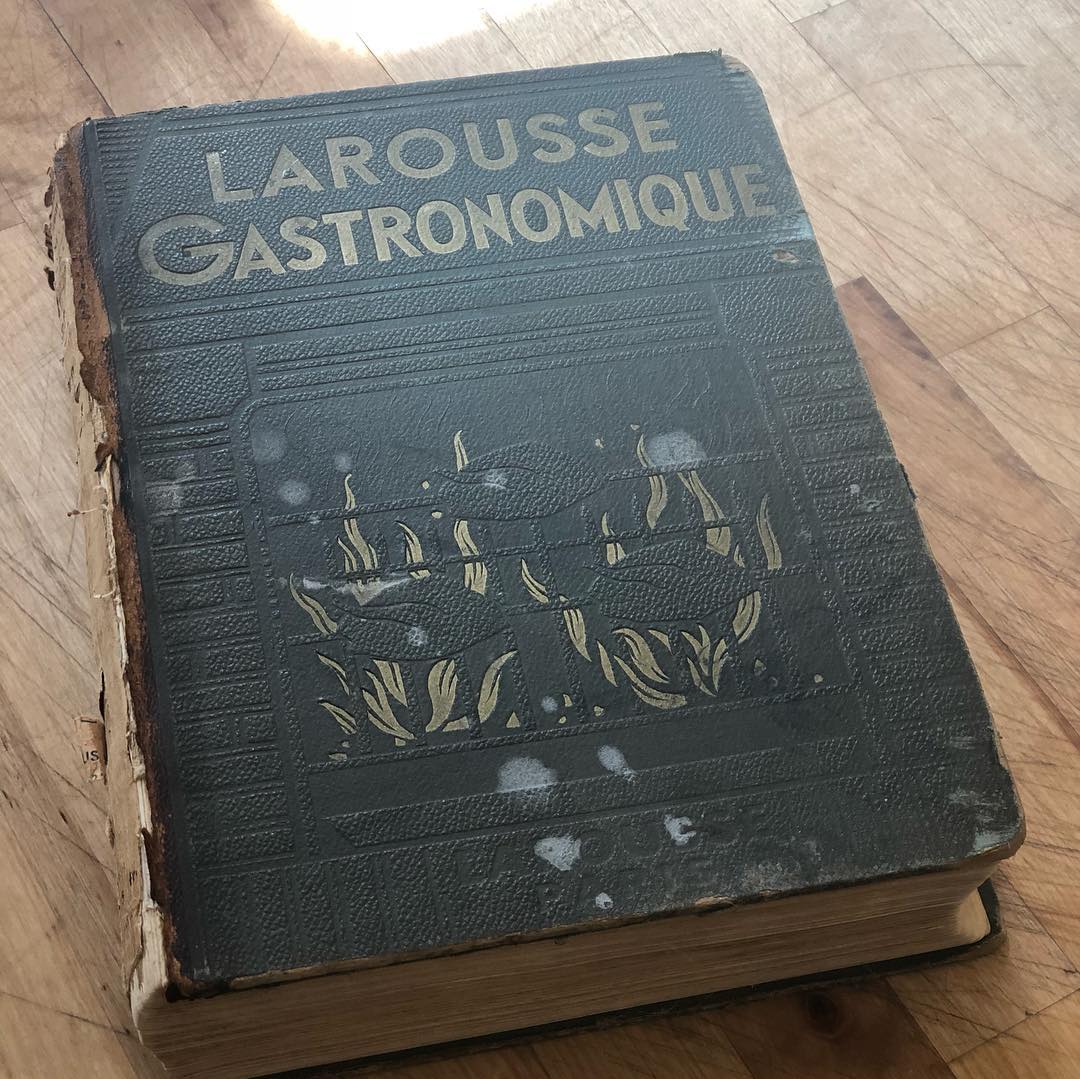 The Middle East and North Africa
I vowed only to only recommend books I own or have used in the past. Unfortunately, there is really only one book I own, and it is Jerusalem by Yotam Ottolenghi and Sami Tamimi. If you have suggestions or are outraged by the scarcity of choice, give me some suggestions in the comments below.
This cookbook is more than just a culinary text. It is a testament to friendship, overcoming societal borders and cross-cultural perspectives. But most of all, it is a love letter to the majestic and diverse city of Jerusalem. Friends Yotam and Sami both grew up around Jerusalem. Yotam in the Jewish West and Sami in the Arab/Palestinian East. The book is not only beautiful in its message, but also in its food and photographic artistry. Author Jonathan Safran Foer said it best: "Jerusalem is a beautiful and necessary book. I'm going to need three copies: one for the bookshelf, one to display on the coffee table, and one to be left open on the kitchen counter. (Not to mention the few dozen copies to give as gifts)."
For the Science Geeks Among Us
Are you into the scientific aspect of food? Do you want to understand why food cooks a certain way? Are you a gadget collector just like me? Then these books are definitely for you.
We at DINE Magazine are a food publication. I'd rarely shout out a competitor, but the Food Lab column on Serious Eats should be a bookmark in your browser. Kenji Lopez-Alt is a scientist at heart and lives that in his cooking. If you want to know how to make the best mashed potatoes, he will have tried it with every method, gadget, and potato there is. He then presents his findings like a research paper you'd actually want to read. A collection of his best recipes and techniques became The Food Lab cookbook.
A relative newcomer on the scene, this 2017 cookbook is a must-have nonetheless. For over half of the book, you will not encounter a single recipe. Step-by-step, Nosrat explains how the properties of salt, fat, acid, and heat influence how your food will cook. We already mentioned her intoxicatingly bubbly demeanor on her Netflix show of the same title, in a previous article.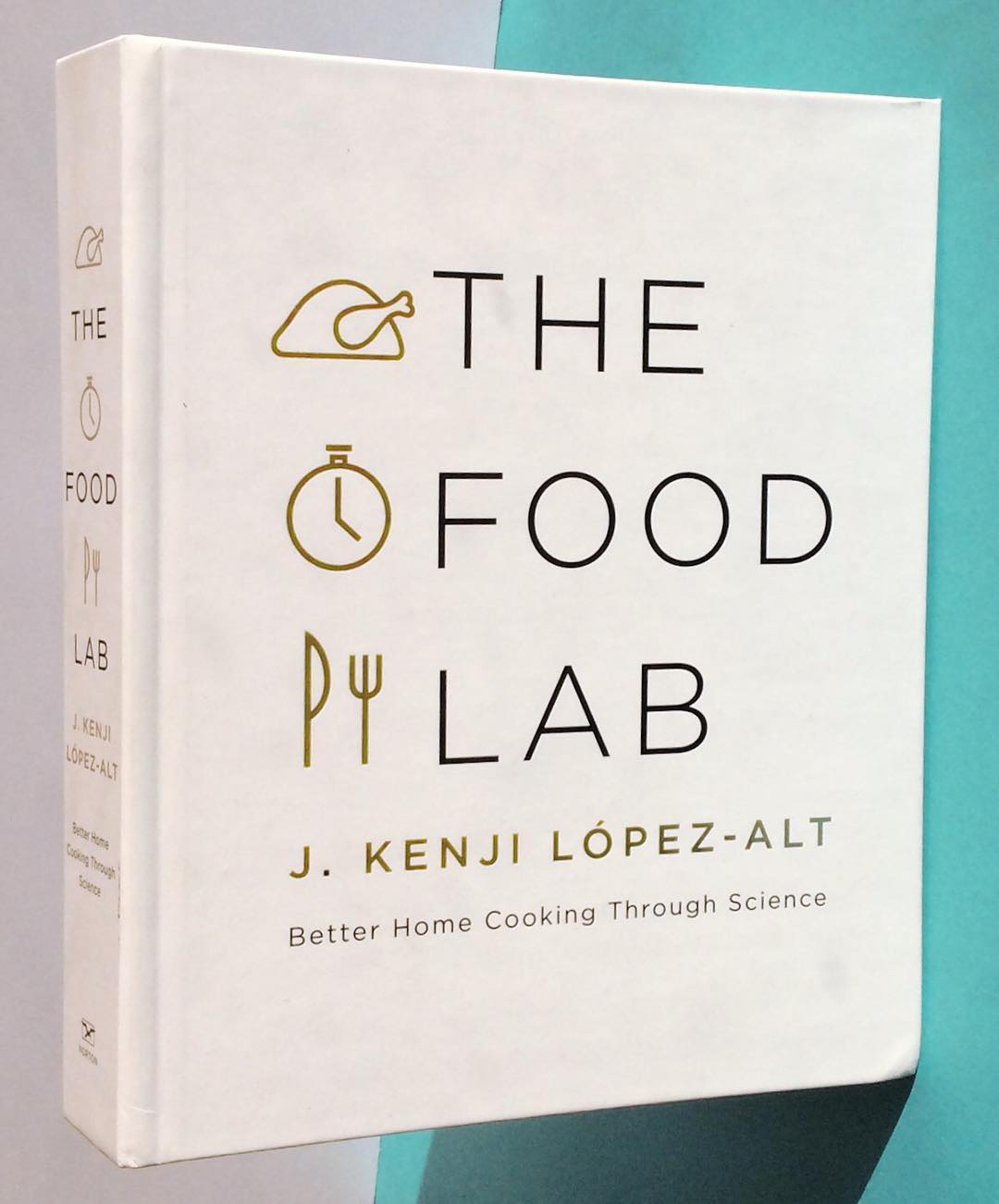 For Your Meatless Mondays
We should all eat less meat. To ensure that my meatless meals didn't just end up being pasta or the ordinary stir-fry, I needed to learn. We already mentioned How to Cook Everything Vegetarian a little above, but here are my two other favourite vegetarian cookbooks.
I promise we didn't get any sponsorship by Ottolenghi Corp. These books are just regular inspiration in my home. Ottolenghi used to write a weekly vegetarian column in the Guardian. His aim was to introduce British eaters to interesting vegetarian food that won't let you long for animal protein. Upon this premise, he built the Ottolenghi restaurant empire in London, where the menus are not strictly vegetarian, but majority plant-based.
Modern Americana and Impressive Coffee Table Cookbooks
There are hundreds of suitable coffee table cookbooks. I want to highlight just a number of them that are not only beautiful to look at, but also useful if you dare to try the recipes.
Blind Spots For Now
As briefly mentioned before, there are definitely certain blind spots in this initial list of cookbooks. I did not feature any books from Asian, African or Latin-American cuisines and I will correct that in subsequent editions of this series. Fans of baking and desserts will also lament that there is hardly any mention of cookbooks for their passions. I will also see to that very soon. If you have any recommendations, leave them in the comments below, or on our Facebook and Twitter page.
Read more: