Reading Time:

2

minutes
I used to think that fresh, homemade waffles were a type of food that was only meant to be enjoyed on special occasions. This, however, was before I learned two essential foodie survival skills:
How to make waffles healthier.
How to make waffles quicker.
Creating a recipe that simultaneously checks the boxes on both of these qualities is not always easy. Luckily for you, you can skip through the numerous early morning trials and culinary tribulations that I went through and get straight to the good stuff with this super easy recipe.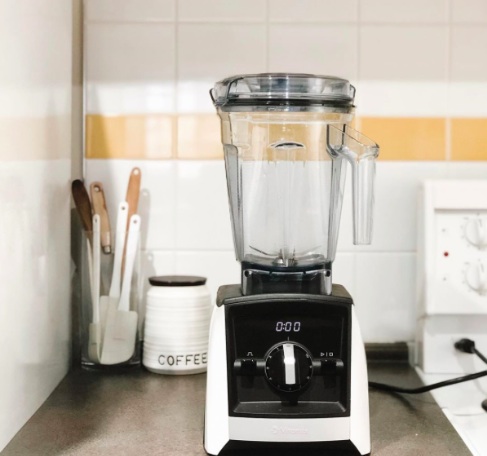 To start, you will need a blender.
Yes folks, your blender.
Contrary to popular belief, this kitchen gadget is not just for making smoothies. With the help of a handy high-speed blade, this waffle batter comes together in just a handful of minutes. Plus, it saves you from starting your morning off with a sink full of dishes. Here's what you'll need:
3 1/2 cups quick rolled oats
1 tbsp baking powder
2 eggs
1 ½ cups milk of choice
¼ cup neutral-tasting oil (I like using avocado)
2 tbsp pure maple syrup
2 tsp pure vanilla extract
Pre-heat your waffle maker. Add the quick rolled oats to your blender and blend until they resemble a flour-like texture. Add the remaining ingredients and blend on high speed for about a minute or until the batter appears smooth. If your waffle maker is not non-stick, spray it with non-stick cooking spray. Alternatively, brush the cavities with melted butter or oil. Pour the batter into your waffle maker and evenly spread it to reach the edges. Cook the waffles for about 2 minutes or until the 'ready' indicator light flashes. Remove the waffles from the waffle maker. If you are ready to eat, plate them right away; if not, let them cool and then freeze them in freezer-safe Ziploc bags.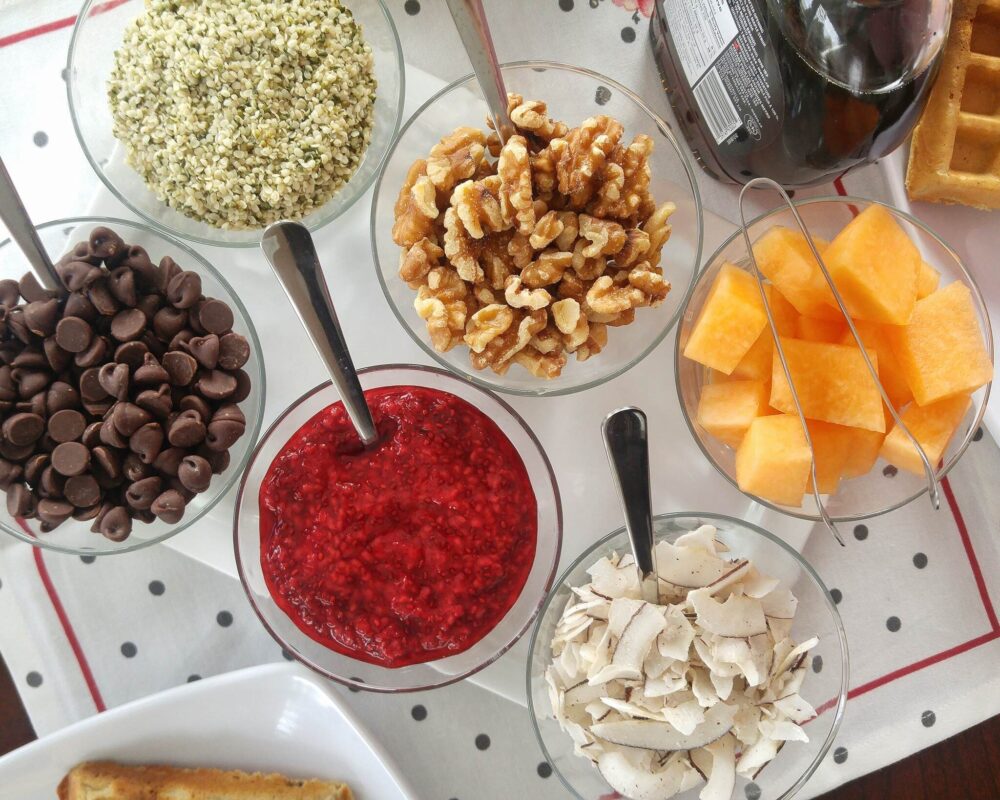 As I'm sure you already know, there are an infinite number of possible waffle toppings. Aside from pure maple syrup, other favourites of mine include homemade jam, fresh fruits, nuts, seeds and if I'm feeling particularly indulgent, dark chocolate chips. Moderation y'all. It's a virtue.
So clearly, this waffle recipe is incredibly time-saving. To justify why it's really my favourite however, I need not forget to address the oats. Quick rolled oats are a great source of beta-glucan, a type of soluble fibre. In addition to helping to keep us fuller for longer, beta glucans have been linked to reducing the absorption of dietary cholesterol and lowering LDL (bad) cholesterol levels.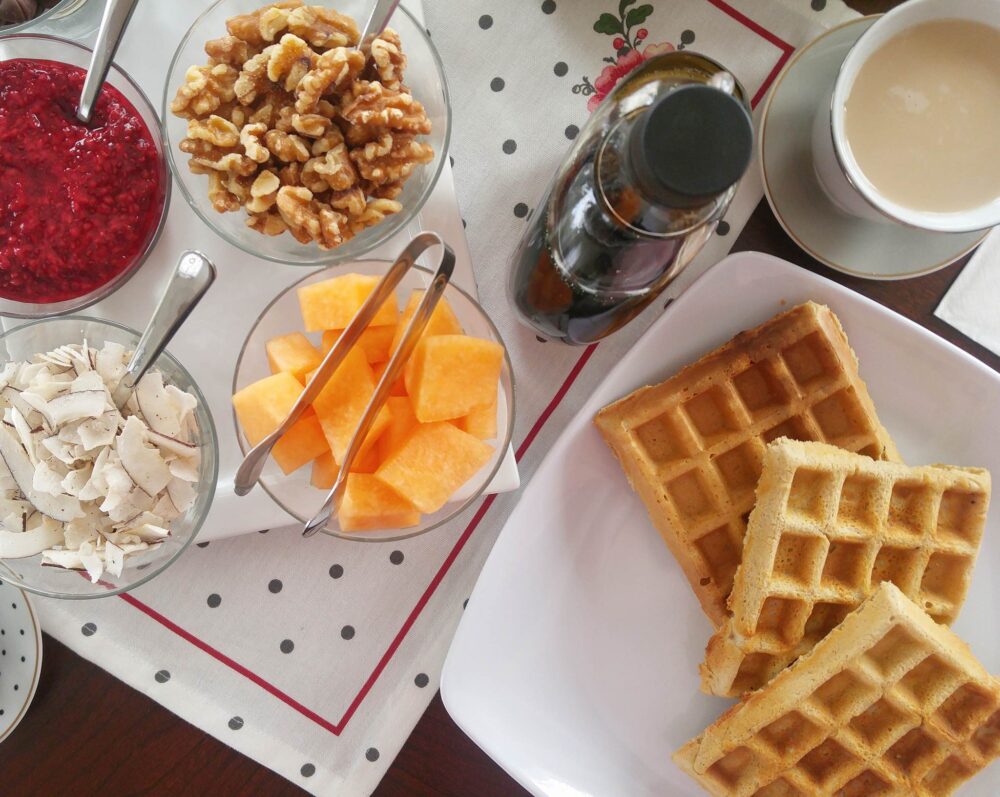 For which other breakfast favourites would you like to see a healthier rendition? Leave a comment below and let us know!
Read more:
Lactose Intolerance or Milk Allergy? What You Need to Know