Reading Time:

11

minutes
Today, on the last day of the regular season, we still don't know for sure which 16 teams will make the NBA Playoffs that start on Saturday, April 13. In the Western Conference, we know the eight teams participating in the postseason, but only the Golden State Warriors (1st seed) and the Utah Jazz (5th seed) are locked into their final rank on the table. Everyone else is still very much in flux on the last day of the season. Here at DINE, however, we're creating a different kind of ranking: the best NBA Food Cities – Western Conference Playoff Edition.
Some clarifications upfront: I mean no disrespect to any city listed here. Especially in the Western Conference, the roster of food cities is immensely stacked. I have racked my brain and reshuffled this list over and over. In the end, I can stand behind my choices. The Eastern Conference list, that comes out later this week might not be as tough. The best-of-7 NBA playoff series are played in a 2-2-1-1-1 format. This means that every team plays at least two road games. If you travel along with your team, you should know where and what to eat in a foreign city, for a couple of days. I am happy to provide this service for you.
8. Oklahoma City
The home of the Oklahoma City Thunder comes in last on our Western Conference food city ranking. But even in the last position, it is an up-and-coming culinary destination. Over the past couple of years, you would have periodically stumbled across an article proclaiming that OKC's coolness factor is vastly improving and that it could become "the Portlandia of the Great Plains." They are just not all the way there yet. Food trucks now exist in every city, and millennial transplants looking for opportunities and cheaper housing will find plenty of it in Oklahoma City.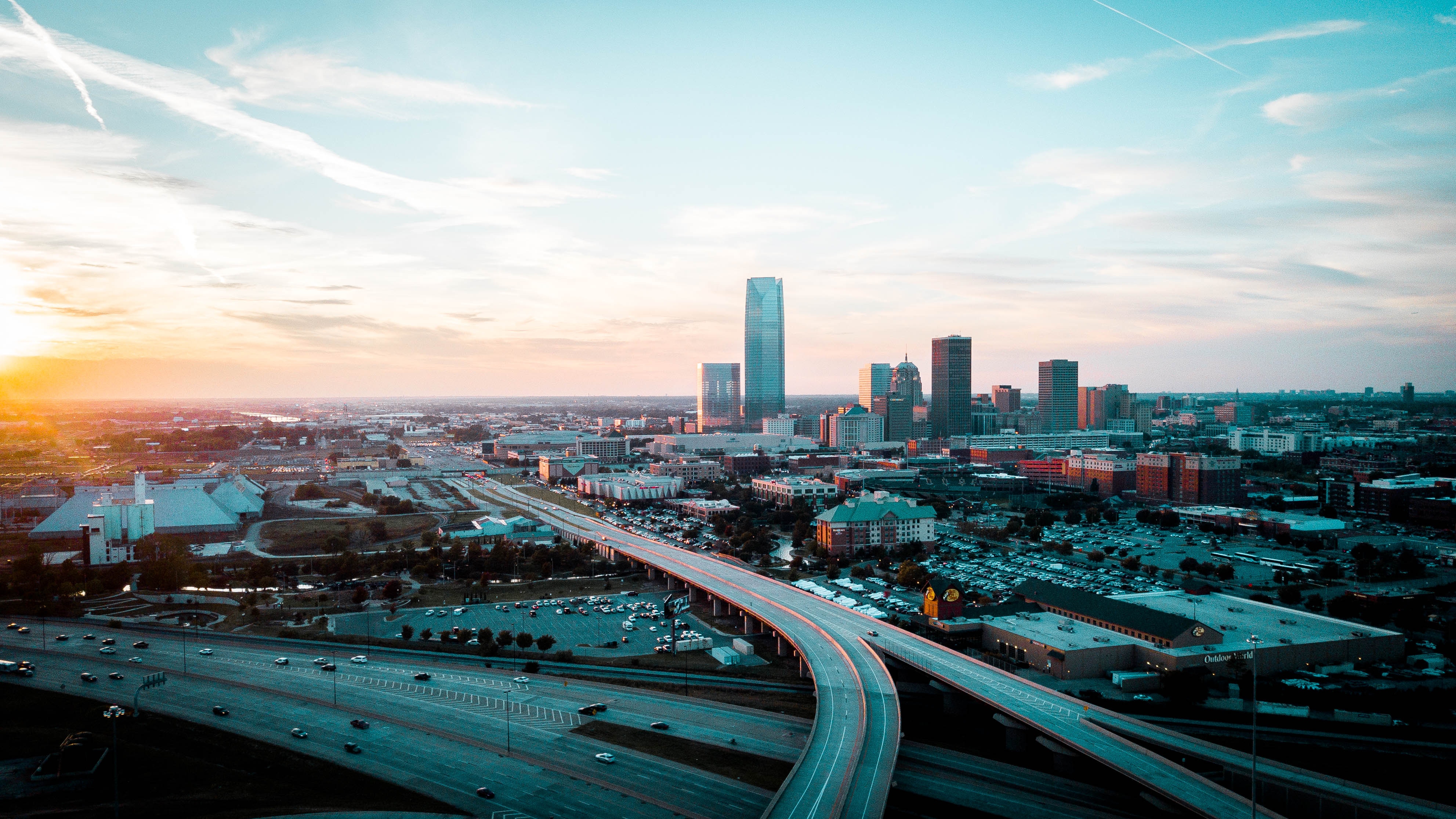 Basketball players and writers often dine at Mahogany Steakhouse. The large downtown eatery is reportedly a favorite of frenemies Kevin Durant and Russell Westbrook. For a more nuanced fine dining experience visit Cheever's Cafe, an Oklahoma institution. Also if you're in OKC, you have to get the regionally popular onion burger. The onion burger is an invention of the depression era when burger joints stretched the meat by adding onion to the patty – incredibly delicious.
7. Salt Lake City
Utah's high-elevation capital has been the home of the Jazz since the late 1970s. Salt Lake City, primarily know throughout the world for the 2002 Winter Olympics, similarly to OKC has an up-and-coming food scene. Additionally, it is a really young city. Almost 40% of the city's population is under the age of 25. That is 10% higher than the national average. The steady growth of Latin American residents (20% in SLC) in Utah has really upped the state's food scene. Salt Lake City's Red Iguana, for example, is a must-visit Mexican spot for every foodie, sports personality, or musician with a gig in town.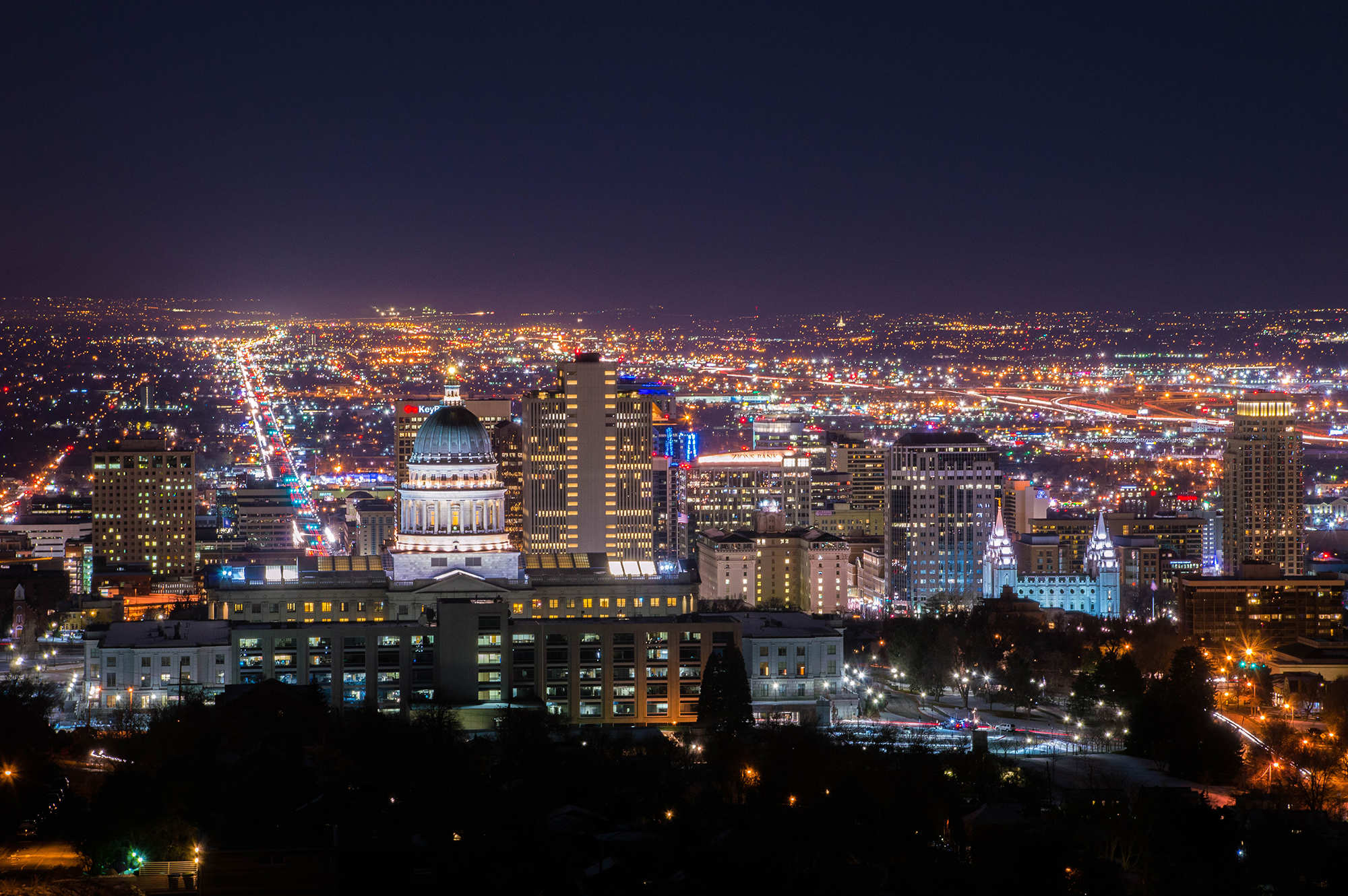 Asking around town, people will tell you how great Current Fish and Oyster is. I am usually not the biggest fan of seafood restaurants in landlocked places, but this one is worth a visit. Since it is still pretty cold in Utah even in April, I'd recommend somewhat comfier fare. Ruth's Diner has been around since the 1930s and will satisfy your diner cravings.
6. San Antonio
You really need to know where to eat in San Antonio, because there's a good chance your team has or will play them at some point in the playoffs. The San Antonio Spurs haven't missed the playoffs since 1998 – an NBA record. Some say that they share the record with the Philadelphia 76ers who also appeared in 22 consecutive playoffs between 1950 and 1971, but for over half of those, they were called the Syracuse Nationals. But let's get back to the San Antonio food scene. This was a hard one to adjudicate. San Antonio could just as well have been fourth in this ranking. Seeds 4-6 are all very close together. The Wall Street Journal last fall, for example, called San Antonio the best under-the-radar culinary destination in America. It somehow doesn't get the credit it deserves, because it isn't even the best food destination in the state of Texas. Austin and Houston, the latter of which will figure later in this list, have become culinary destinations with global acclaim.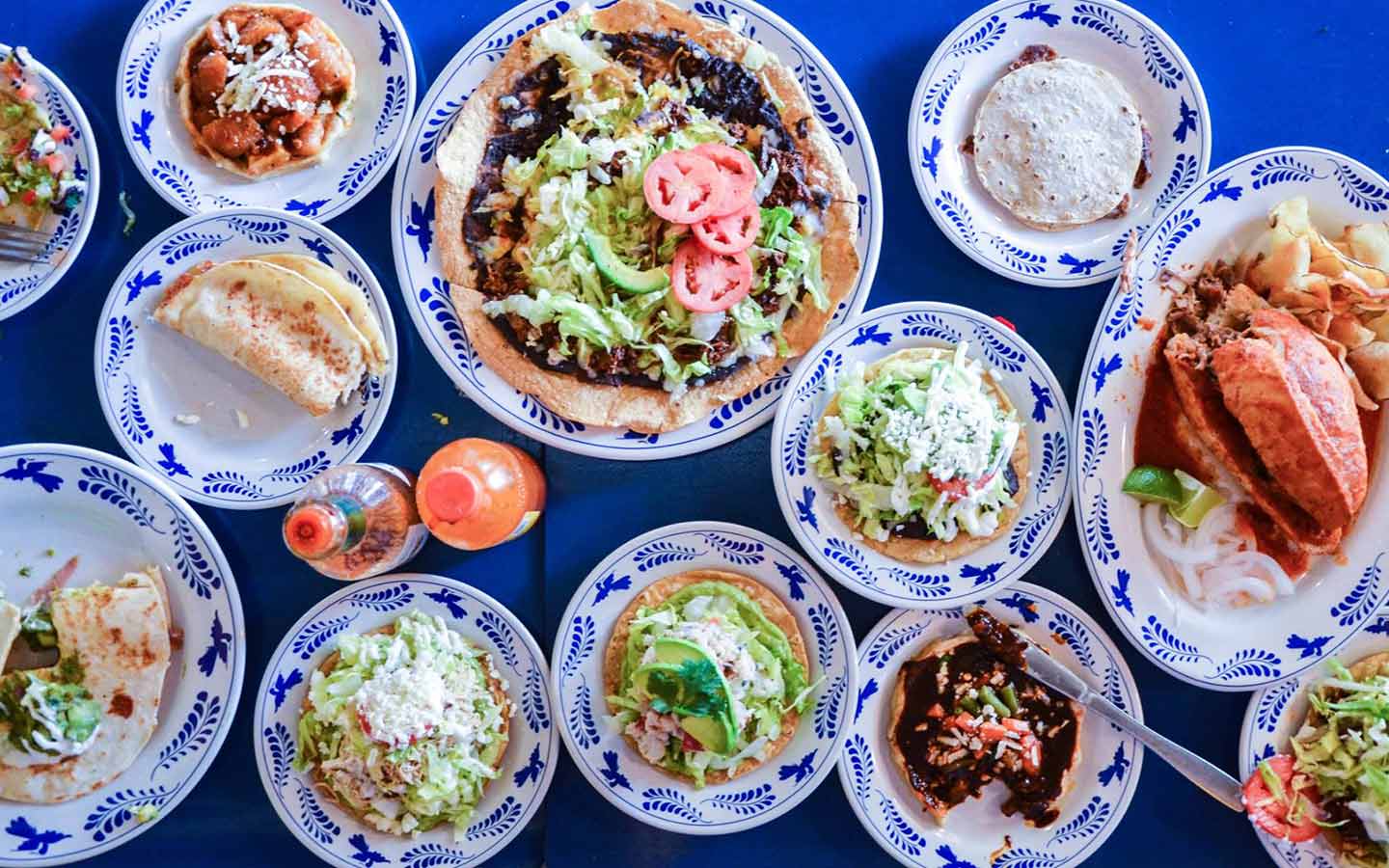 But don't sleep on San Antonio. Once known for its excellent Mexican, Tex-Mex and barbecue eateries, it has become a food city known for its farm-to-table philosophy. This is largely due to a change in agriculture policy. The San Antonio city council voted in 2016 to allow restaurants to buy fresh produce from urban gardeners. Before, they were limited to larger, rural farming operations. Now the produce can grow in your restaurant's neighborhood. Great ambassadors for this new wave are Supper, a vegetable-first Texan eatery, and Cured, which focuses on making the best charcuterie in the state. For Mexican food, La Gloria, Rosario's, La Fogata, and La Fonda on Main are staples.
5. Denver
The Nuggets were one of the fun surprises of the 2018-2019 regular season. The food scene in the Mile-High City is also a nice surprise. For years, Denver was mainly known as a beer and then a cannabis town. But today, people come to Denver for the food as well. The city has come to be known as the "Land of New American Everything". A pioneer town for intoxicating substances has turned into a place where one can eat incredibly well across many cuisines, but there's almost none of the stuffiness found in great dining cities like New York and Los Angeles.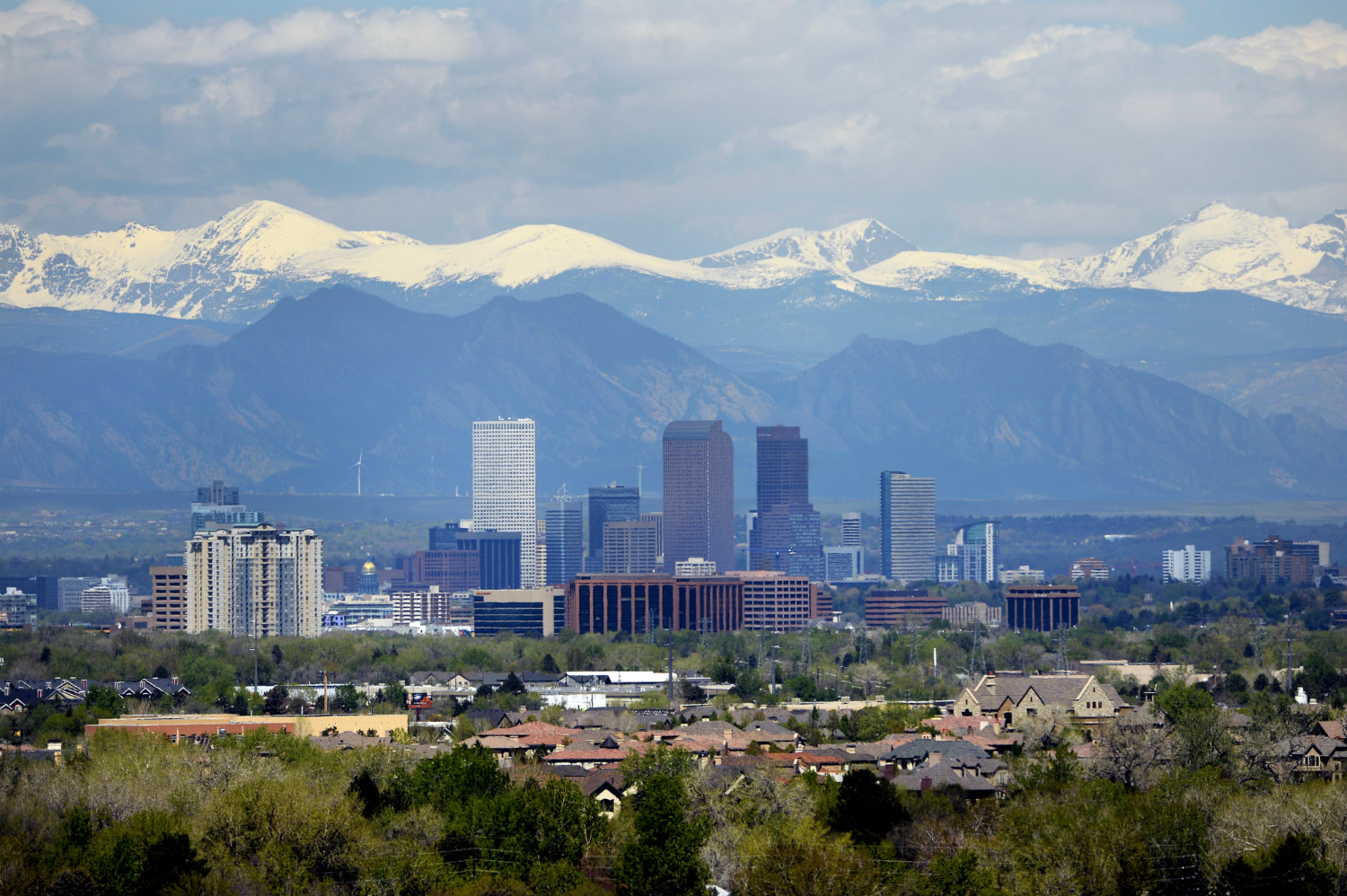 Especially the River North Art District, colloquially known as RiNo, has found wide acclaim among Denver's hip crowd. The former industrial neighborhood sports eateries, bars, and music venues for everybody's taste. The Denver Highlands has undergone a similar transformation in the last decade. Lower Downtown, or LoDo for short, however, features the classic local temples of gastronomy that put Denver on the map. Places like Osteria Marco or the James Beard-awarded Mercantile Dining & Provisions are well worth a visit. In the mood for splurging? Try getting a table at the Buckhorn Exchange. The steakhouse is Denver's oldest restaurant (established 1893) and proudly features the local delicacy of Rocky Mountain Oysters.
4. Portland
The City of Roses is what most of these other places want to be: effortlessly cool. The basketball team's name, the Portland Trailblazers, is a perfectly serviceable definition of the spirit of the entire city. The unofficial hipster capital of America has maybe rightfully been ridiculed in popular culture – most famously of course in Carrie Brownstein and Fred Armisen's Portlandia. But as the latter, himself a former resident of Portland, would agree, their portrayal of the city comes from a place of profound love and respect.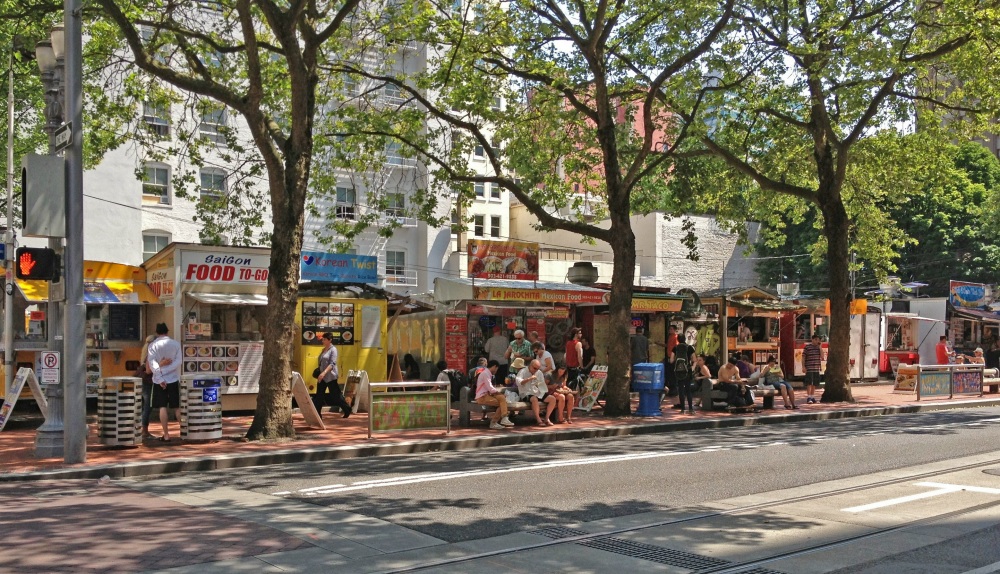 The natural bounty of the Willamette Valley, somewhat unblemished by pollution, gives chefs access to some of the best products on the continent. One of the most famous restaurants in Portland is Andy Ricker's Pok Pok. Many have called it the best Thai restaurant outside of Thailand. But Ricker is not alone. Naomi Pomeroy's turned her supper club Beast, into one of the most iconic restaurants in Portland. She is also one of DINE's favorite cookbook writers. Tonight Show bandleader, and known foodie, Questlove named Nodoguro one of his favorite places to eat in the world. And DINE's Executive Editor, Adam Waxman swears by Le Pigeon, a French-inspired eatery with a communal feel. Now, all these places require a certain budget. But you should find good food on practically any corner.
3. Houston
On any other list, Houston would have probably garnered top honors. But this selection of cities is so stacked that the home of the Rockets only gets bronze. GQ critic Brett Martin isn't the only one who thinks that Houston might be America's best food city. Momofuku founder and chef David Chang voiced similar sentiments on an episode of his hugely successful Netflix show Ugly Delicious. For a long time, Houston wasn't known for its food scene. People visited to see the NASA headquarters or maybe for business with one of the big oil companies. The definition of fun was an afternoon at the Galleria, the 7th-largest mall in North America.
But a lot has changed. Houston is probably the most diverse city in Texas, with a large contingent of Vietnamese-Americans. Vietnamese immigrants settled in Houston because the climate and location reminded them of the river deltas in their homeland. Their presence kicked off one of the best fusion cuisines out there: Viet-Cajun. A good place to experience this strange, but incredibly delicious cuisine is Crawfish & Noodles, a favorite of Houston's own James Beard-awarded Chris Shepherd. Barbecue, like in the rest of Texas, is a religion on its own. The Pit Room, Burns Original BBQ, or Gatlin's BBQ are all wonderful options to satisfy your cravings of brisket, links, and ribs.
2. San Francisco
What could we possibly add to the canon of praise around the San Francisco food scene? Well, before all that, we want to apologize to Oakland. San Francisco doesn't officially have a basketball team at the moment. The Golden State Warriors play at Oracle Arena in Oakland until the end of their playoff run. Before next season, they'll move back across the bay, after almost half a century in Oakland, to the brand new Chase Center in the Mission Bay neighborhood of San Francisco. Many traveling basketball fans already stay in San Francisco and that is why we want to highlight places in the Golden Gate City.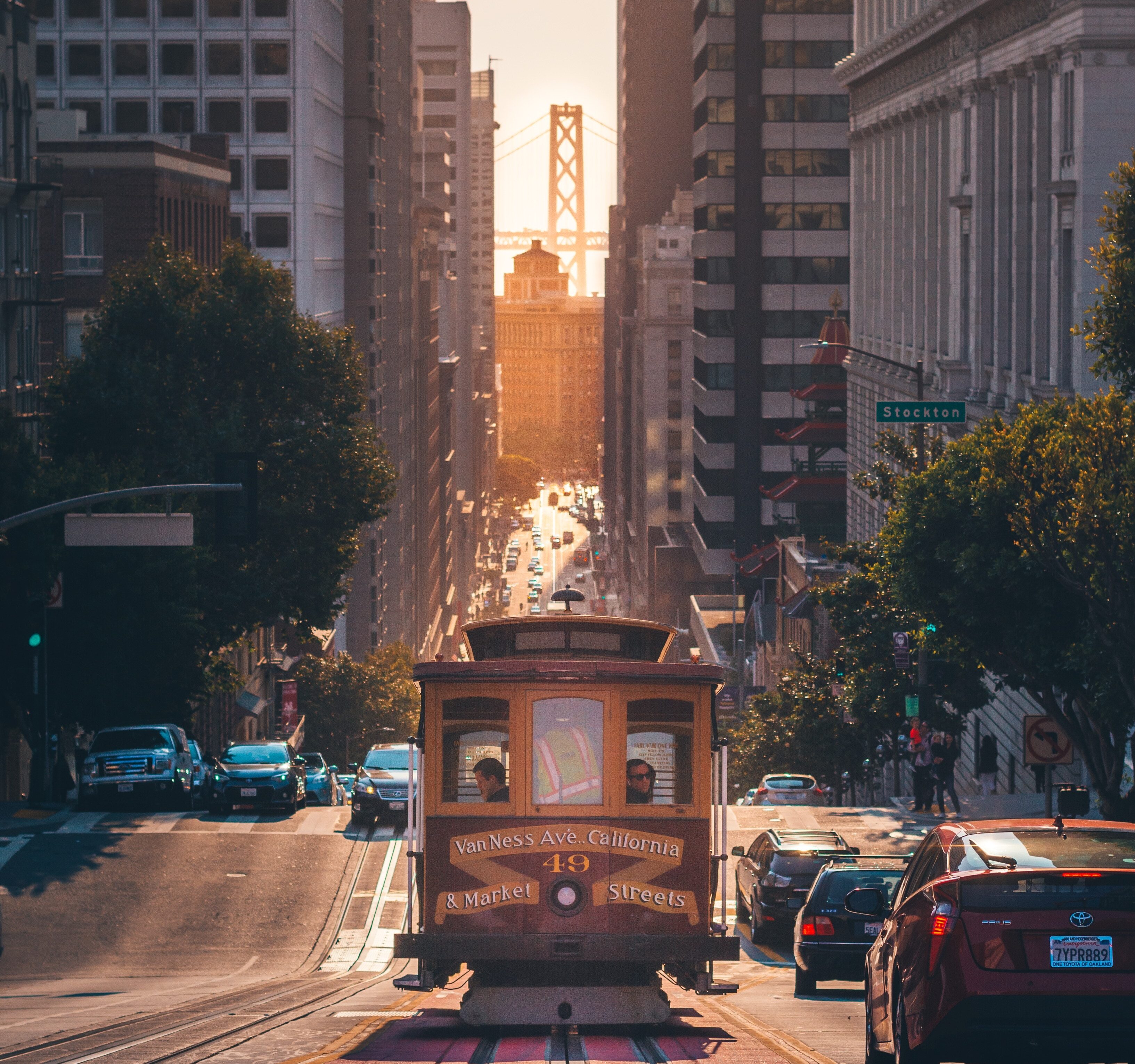 Some of you might be aggravated, that we didn't put San Francisco in the number one spot here, and I actually can't argue with you. The number one and two cities in terms of quality and variety are interchangeable. San Francisco held the status of best food city in America for so long, I felt fine with demoting it to second place here. It is still the city with the most restaurants per capita. It still gets some of the best ingredients on the planet from its proverbial backyard. What's not to love? I'll just list a few classic places you should really go to, but you'll find your own favorite upon your next visit. Zuni Café has been a hot spot of American dining since the late 1970s – no dining education is complete without going at least once. La Taqueria popularized the now famous mission-style burrito – you don't want to miss this. Looking for a big piece of tender meat, head on over to House of Prime Rib, where they perfected the art since the 1940s. There is terrific food for any budget. The Warriors are probably making the finals, so plan a trip.
1. Los Angeles
Since the beginning of the 2018/2019 NBA regular season, I was quite sure that LA was going to play a role in this list. I thought the Los Angeles Lakers, with newly acquired star Lebron James, would surely make the playoffs. But no, the little brother, LA Clippers, is heading to the postseason instead. You can accuse me of making a "basic" choice by putting the City of Angels into first place, but I stand by my conviction. Los Angeles has slowly but surely become America's most exciting food city. Even hard-nosed East Coast chefs, who were hesitant to open Los Angeles eateries have come around to love the availability of fresh produce.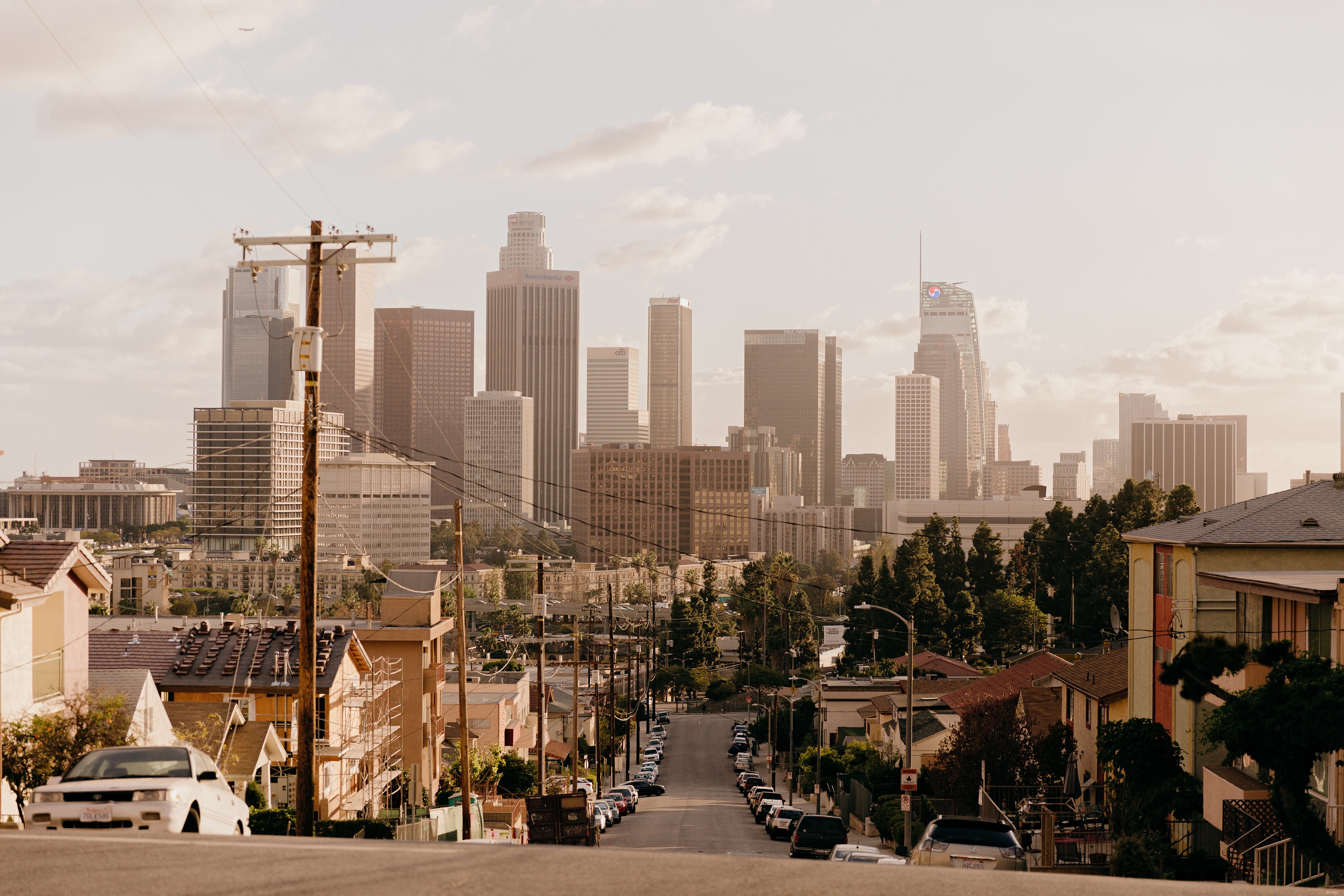 Los Angeles is more of a federation of smaller cities than a classic city. Some of the best food is found in Koreatown, Culver City or Santa Monica. Lately, chefs have also been courting Downtown real estate. David Chang's Majordomo opened there last year and Middle Eastern eatery Bavel followed soon thereafter. You either eat where you stay, or you'll have to drive/Uber/Lyft around town. Find yourself a guide of the best taco trucks – you can't leave LA without having this perfect street food at least twice. Kobawoo House and Seongbukdong serve terrific renditions of traditional Korean food, while Park's BBQ is arguably the top destination for tabletop barbecue. Whatever you desire, you'll find it in LA.
Read more: