Reading Time:

2

minutes
Granada is famous for its policy on tapas. In Madrid, you're lucky to get a couple of olives. In this city we can buy a drink and be treated to deliciously savory and exotic small plates, complimentary. This is ideal if you're a budget traveler like me.
The real beauty of Granada lies in what only looks like run-down bars. They're open late, but dimly lit, and not ideal for Instagram selfies. You'd probably walk by them if you weren't tipped off to the budget friendly, mouthwatering delicacies that lie within, often for a Euro or less. Many of these establishments offer free tapas, or small plates, with the purchase of a drink. Buy a couple of beers and you'll be satiated for the rest of the evening.
Some tapas bars, usually just called bars, have been around since the 1940s. They're humble but bustling; filled with authentic, Granadino hospitality and a kind energy that has been maintained for over half a century, so that many neighborhoods in Granada have remained unchanged, preserving this little city's stunning culture and history. Most of these bars stay open until at least midnight, and being within walking distance of the Alhambra, are the perfect post-tour snack. I prefer the night tour of the Alhambra, when everything seems so much more majestic than in the daytime.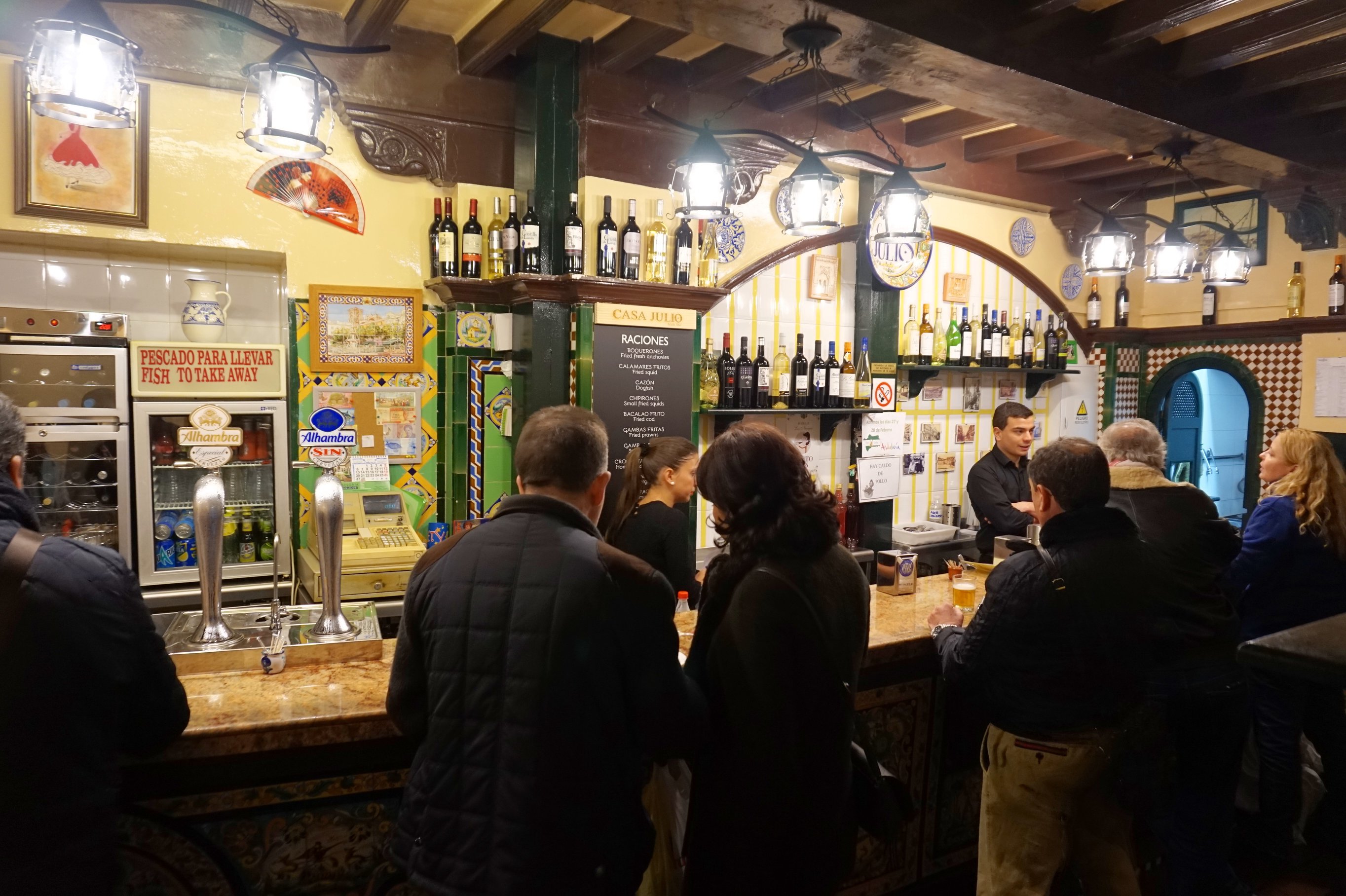 Bar Los Diamantes is one of the oldest staples in Granada, thriving since 1942. It specializes in seafood, especially calamari and bacalao, salt cod. Its most famous and local-driven location is one Calle Navas, 28, but there are four other locations to choose from. If that sounds a little too fishy for you, but you still want the traditional vibes, check out Bodegas Castaneda. Pacing yourself is important at these venues – if you fill up on too much cheap beer to start, you won't be able to wash down all those tasty tapas. Instead, start with a caña, or small glass, and experience as many small plates as possible.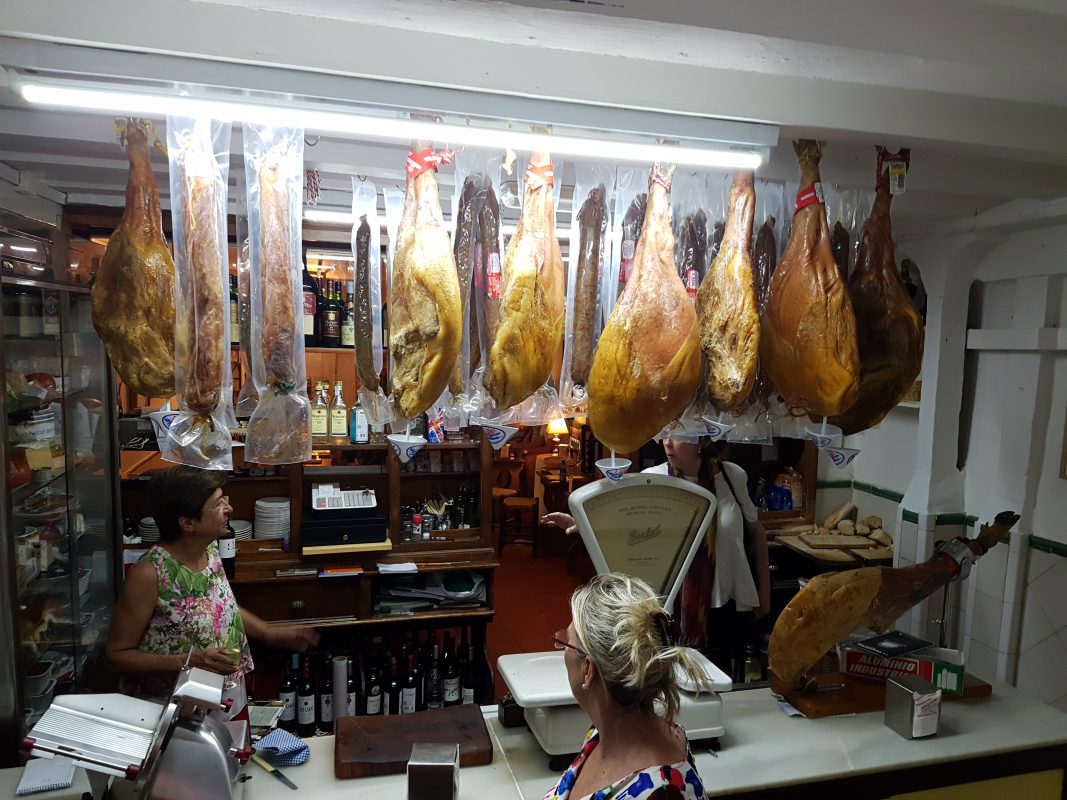 Carnivores will need to stop by the La Trastienda, which is open until 1:30am and is part shop, part tapas bar. Now adorned with a terrace, the introduction to this bar is a mini charcuteria, behind which you must squeeze through an antique till to a secret back. Here lies the bar filled with all the chorizo and salchichón that our hearts desire.
My best piece of advice? Venture off-off-line from reviews and just try a local bar next to wherever you're staying. The less glitzy it looks, the better the food will be – trust me.
Read more: