Reading Time:

5

minutes
The food industry remains among the rapidly evolving sectors. People across the globe are always in the quest of satisfying food curiosity every day. As a re-experience the invention of new foods.
Natives of any society have foods that they attribute to themselves, considering such cuisines unique. They love consuming them, and visitors of such a community will term their visit complete once they have tasted the 'special' foods.
The most recent invention in the global food industry, which has kept people talking is cannabis-infused foods. Perhaps, you are asking yourself, what is Cannabis? It is the scientific name for Marijuana. Lovers of Marijuana in various parts of the world have been waking up to good cannabis news as more countries are legalizing Cannabis for medicinal purposes. Countries such as Canada, have legalized the use of marijuana both for medical and recreational purposes. An Indiana University research notes that Marijuana has healing effects.
Traditionally known to turn its consumers high and exaggerate their perception about the real world, evidence from studies reveal that Cannabis edibles also have medicinal value. When one takes it in reasonable amounts, medical Cannabis can be an excellent remedy for boosting the immune system. It also improves sleep and eliminates pain, anxiety, and migraines, among other benefits. Cannabidiol (CBD), a constituent compound of Cannabis is responsible for the medicinal value of Marijuana. Patients who visit a Cannabis dispensary can find various strains and cannabis products suitable for their use.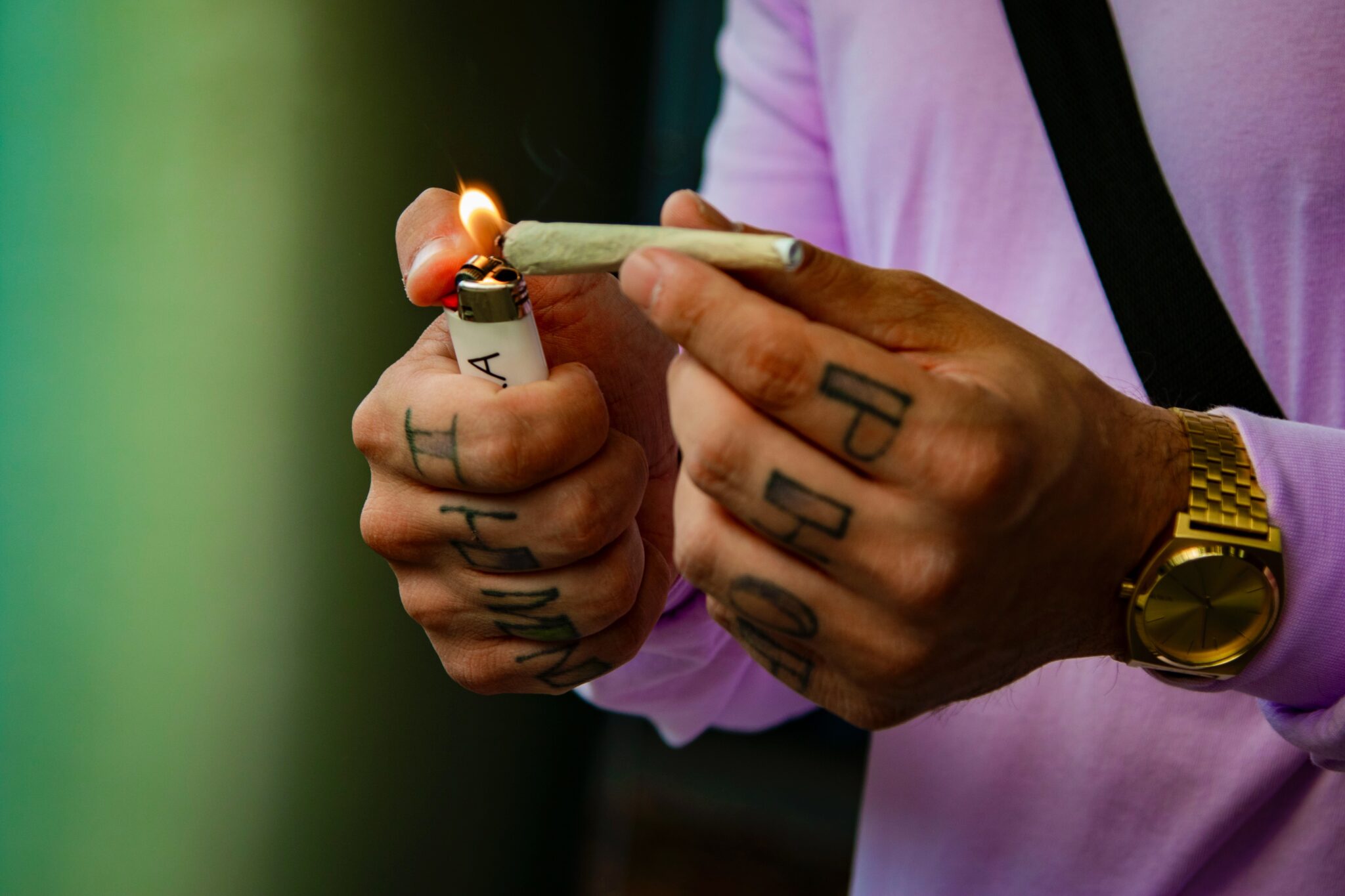 Study evidence from the Specialty Food Association reveals that cannabis foods are taking the world by storm. More people seek to consume marijuana because they believe it relaxes not only the mind but also muscles. After Cannabis legalization, germinating cannabis seeds will become a booming business. Food companies are using the different types of CBD oils when marketing their cannabis-infused cuisines. The hemp foods, which contain significant amounts of CBD, are trending in the modern markets across the globe. Investors are taking advantage of marijuana legalization to acquire cannabis stocks in the stock market and enjoy the returns.
Frozen Yogurt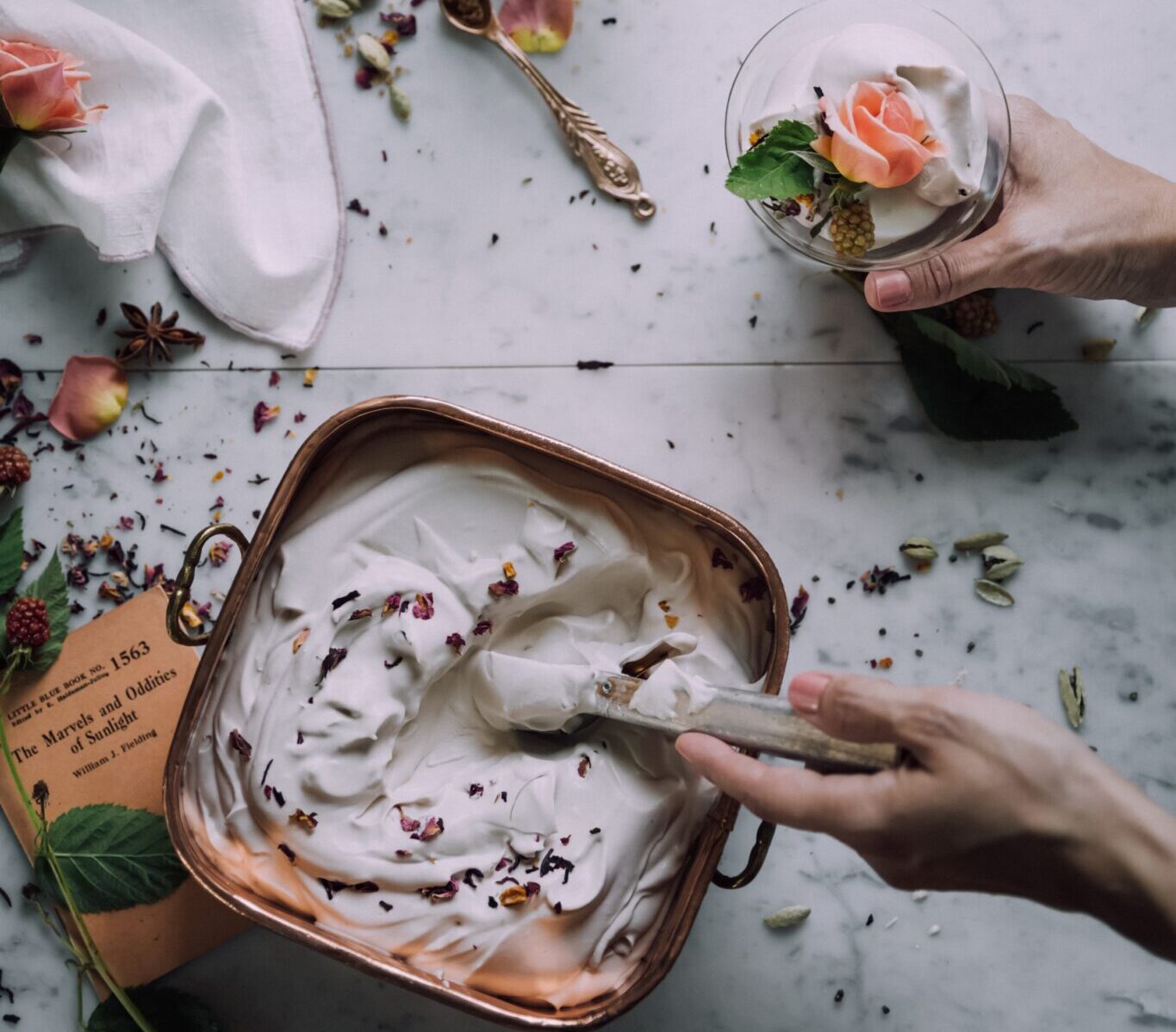 Businesses in the food industry desire to capture the attention of their customers and prospects. As a result, they are always on the look-out for new ideas of producing foods that customers like. Cannabis-infused frozen yogurt was an invention of the London based Yogland shop. The extraordinary delicacy is a product of combining cannabis and hemp matcha (a matcha tea flavor) as primary ingredients. The non-proactive cannabis oil, which is free from the THC side effects of marijuana, is added to frozen yogurt to give it medicinal value.
Food enthusiasts claim that cannabis vape oil enhances the health benefits of frozen yogurt. The pioneer manufacturers of the CBD-infused frozen yogurt argue that it has added health benefits compared to the ordinary frozen yogurt. A cannabis cup of frozen yogurt is good for your health.
Cannabis Tempura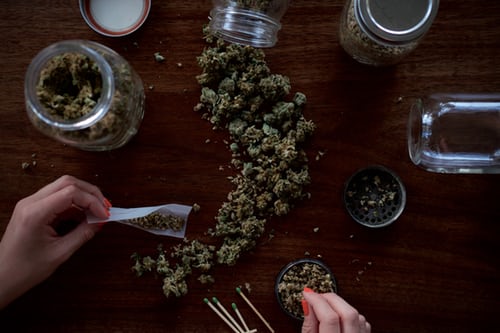 Cannabis tempura is a product of five weeks old marijuana leaves. The five-week duration makes it possible for the "high effect element" tetra-hydro cannabidiol (THC) compound to fade from marijuana. It leaves the healthy cannabinoid compound. The next stage is dipping the dry leaves into the batter before deep-frying them until they become crispy. The final step is sprinkling them with CBD salt, and they are ready for serving. The leaves retain the original taste of marijuana but, a different smell. Various strains can be used to make tempura to enjoy its unique taste and benefits.
Hemp Coffee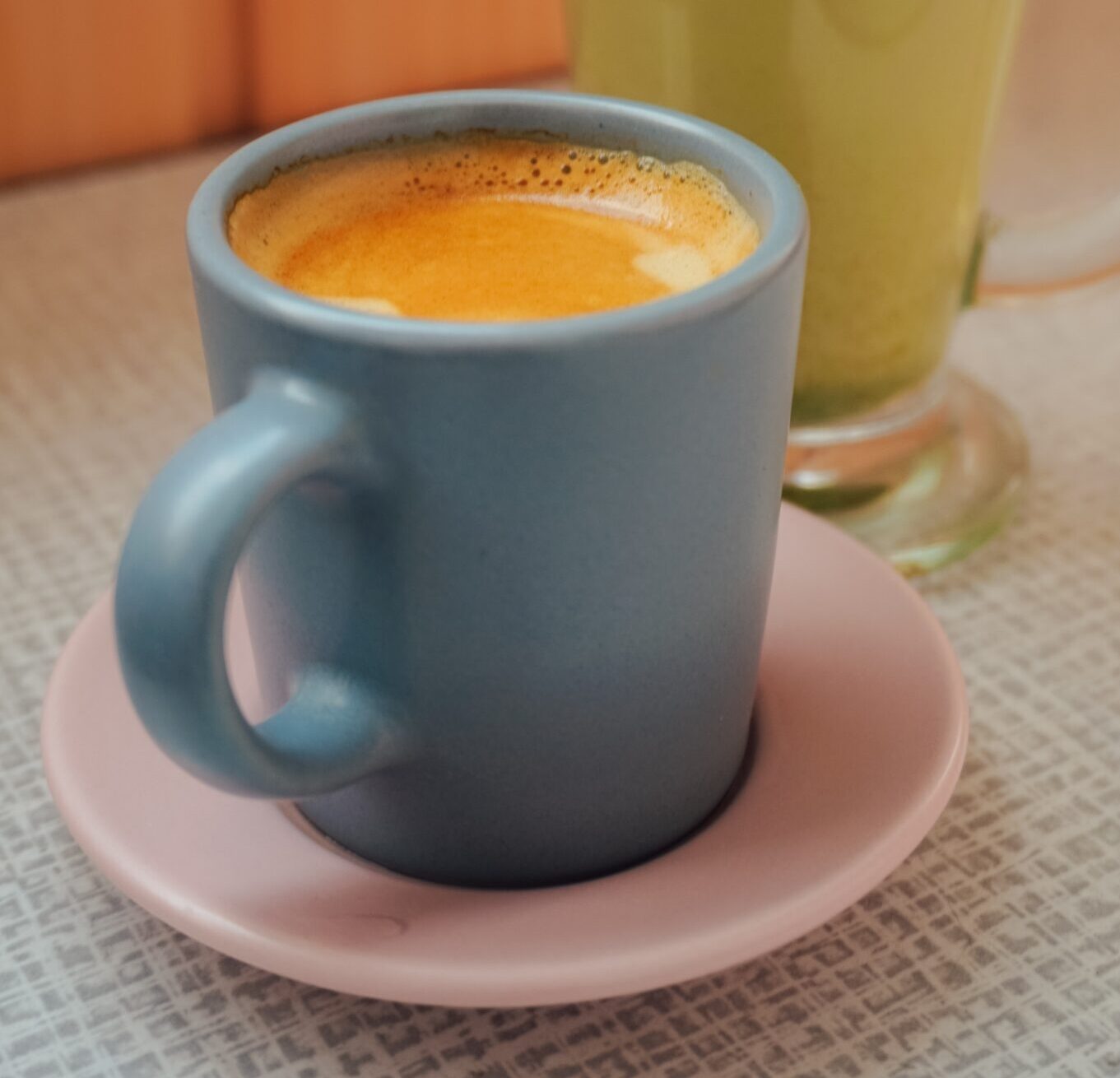 Evidence revealed that the majority of restaurants and food chains in countries where medicinal Cannabis is legal are eyeing CBD-infused drinks. Hemp coffee is gaining significance around the globe. Coffee shops are marketing their CBD-infused coffee to catch the attention of their clients. Such shops are serving their clients coffee, which contains a high level of CBD and a small percentage of THC.
Hemp coffee is easy to make. The restaurants provide regular coffee to customers with the option of adding hemp from cannabis leaves or crushed cannabis seeds. If a customer wishes to have hemp coffee, a considerable amount of CBD cannabis is an additive. Alternative kid cannabis is available for kids hemp coffee. The coffee is a good source of relieving stress and relaxing the body.
Baked Food Products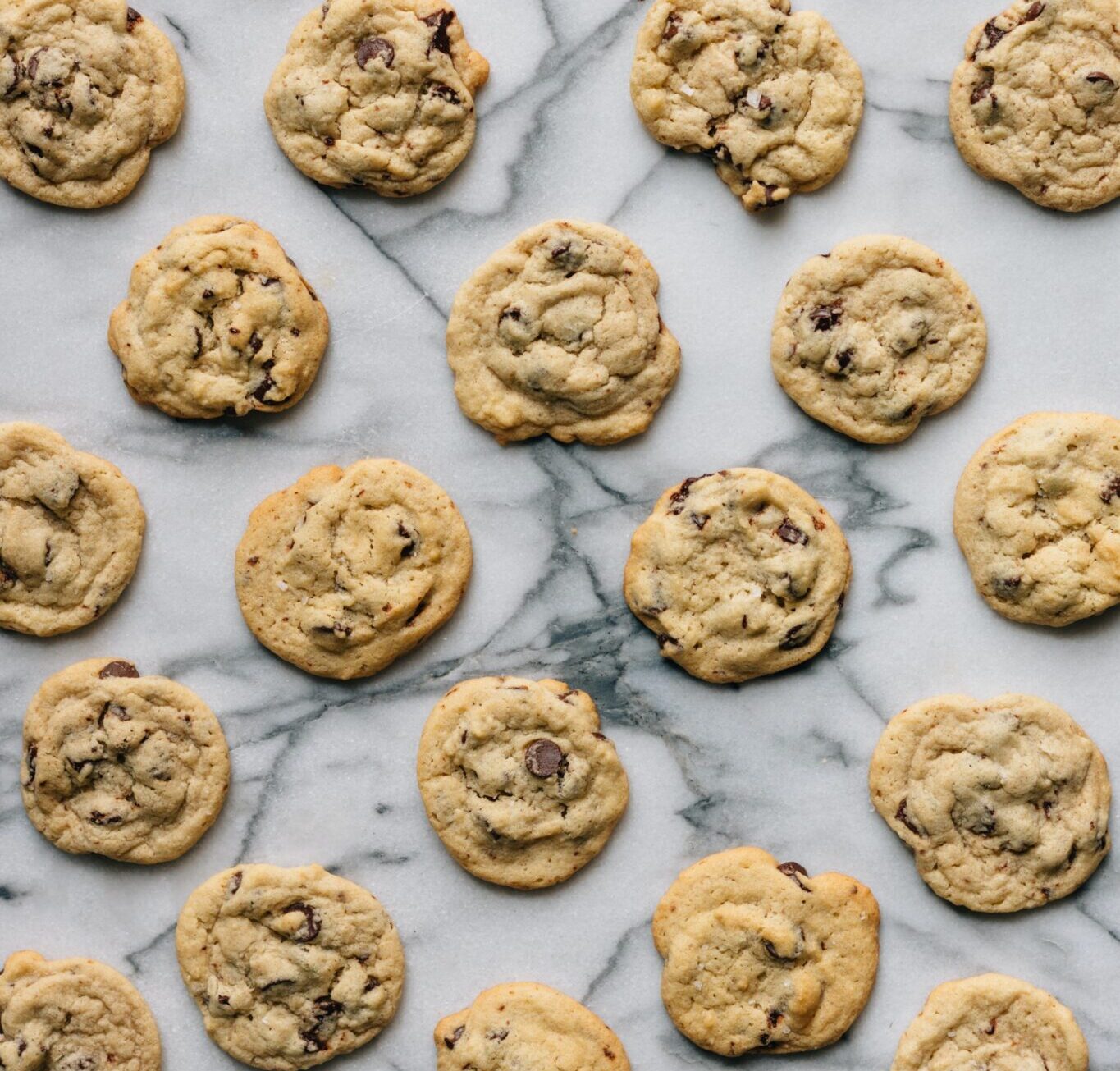 Have you ever tasted ginger biscuits or cookies? Like ginger, food businesses are also incorporating cannabis as an ingredient when baking foods. In countries where marijuana is legal, it is possible to get a taste of cannabis biscuits, cakes, cookies, among others. People seeking the medicinal value of marijuana are shifting to consuming baked hemp products.
The baking procedure involves replacing the ordinary baking butter with cannabis oil or cannabutter, a hemp product, during cooking. Food industries are using the CBD Oil benefits to put the recipes into good use. CBD is crucial in dressing the cuisine to add value to it. If for instance, you are baking a cake using hemp products, the end product will be a cake with a marijuana taste. A Canadian study points out that cannabis Sativa is becoming popular, and more businesses are infusing it into their baked foods.
Hemp Olive Oil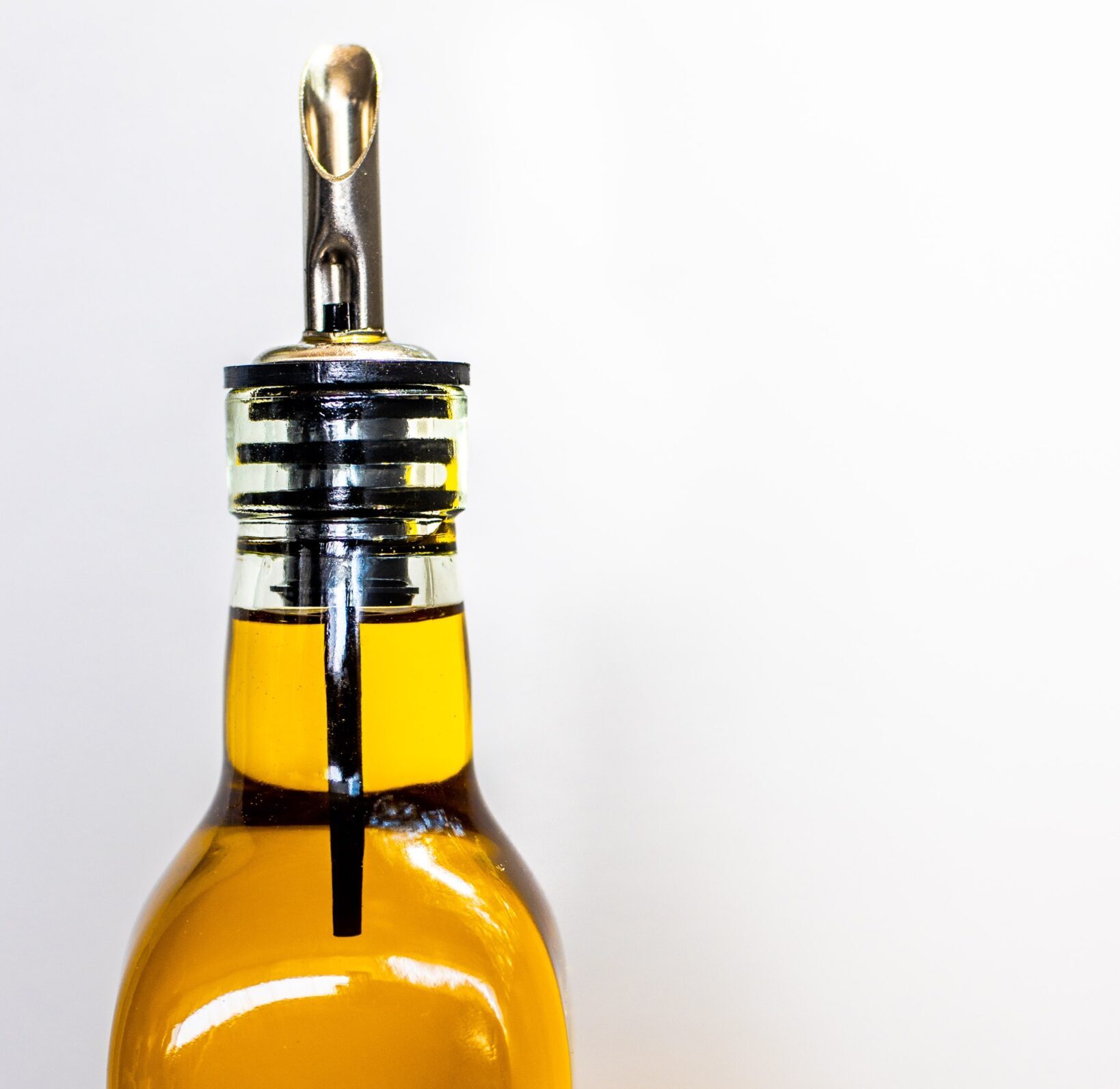 Olive oil has been a great food product since the earliest civilization of man, thanks to its numerous health benefits. Cannabis legalization has seen several companies infusing hemp into olive oil. People can purchase a bottle of hemp olive oil from the shops and use if for various kitchen purposes.
CBD-infused olive oil is suitable when preparing meals and dressing salads. Food outlets selling hemp dishes use hemp olive oil for cooking their cuisines, making Cannabis a secondary ingredient in the cooking process.
Final words
Majority cannabis-infused food products constitute of cannabinoids, a non-psychoactive cannabis compound which has more health benefits. The increase in legalization of marijuana across the globe has opened an avenue for food enthusiasts to quench their curiosity. They have invented more cannabis-infused delicacies, and the innovations are in progress. More is likely to come in the future as the list of countries legalizing weed is increasing.
Read more: 
7 Benefits of Homemade Cannabis Edibles