Reading Time:

2

minutes
If there's one thing my Visit Florida group could agree on, it's that we were on calamari overload. I'm not going to complain because calamari is delicious and I appreciate that I was able to try it in various forms. However, it may be a couple of months before I'm back on the calamari bandwagon. 
Almost every single restaurant we frequented in St. Augustine and Amelia Island had their take on calamari. Here were some of the best calamari dishes we experienced.
Another restaurant in a majestic hotel, Costa Brava is located in the Casa Monica hotel in St. Augustine. We got to explore some of the rooms and were in awe of the velvet headboards, the Moroccan frescos, ornate chandeliers, and exquisite tapestries lining the walls. We visited one loft-style hotel room with a staircase leading to a room upstairs that was breathtaking.
The Costa Brava restaurant is refined Asian and Middle Eastern cuisine in a romantic Moorish setting. This calamari, called the Kessler Calamari, was on the unique side, made with Shishito peppers, olives, Moroccan harissa, fresh herbs, and lemon.
Located in the restaurant at the beautiful Embassy Suites in St. Augustine, this restaurant specializes in surf and turf menu is known for its roasted chicken. Their fried calamari was something unique, with Pickled Shrimp, Capers, Jalapeños, and Yuzu Aioli.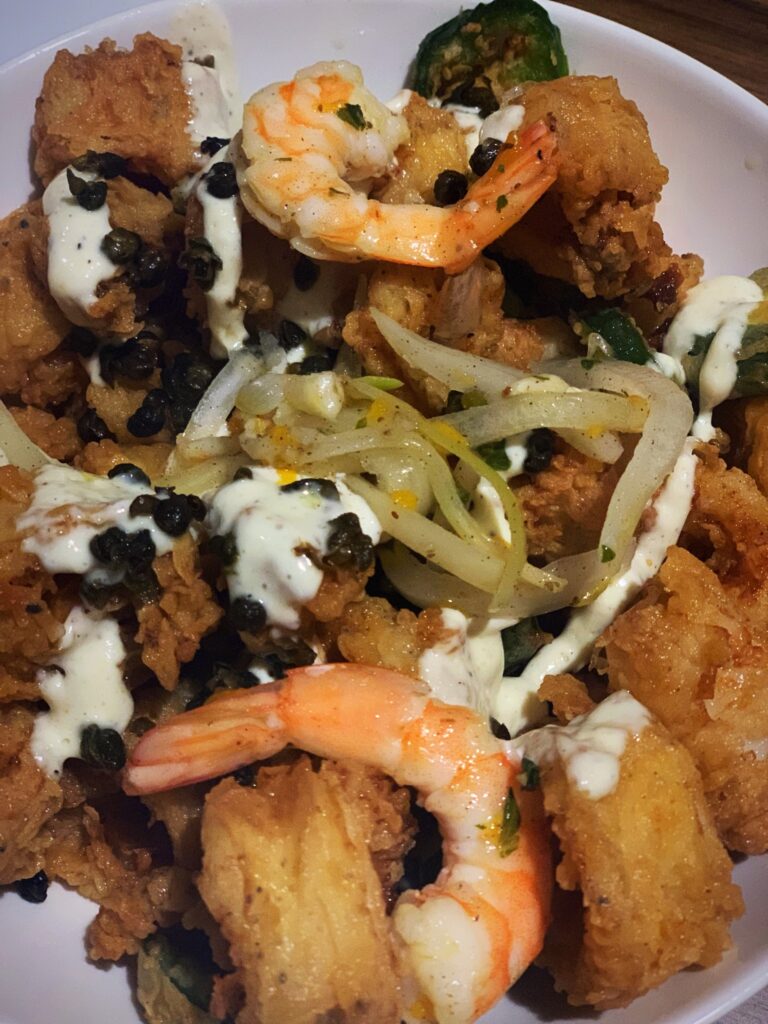 Tucked inside an old home with reported hauntings, O.C. White's serves up seafood dishes and frozen drinks. Their calamari was lightly fried and topped with fried leeks with a side of marinara.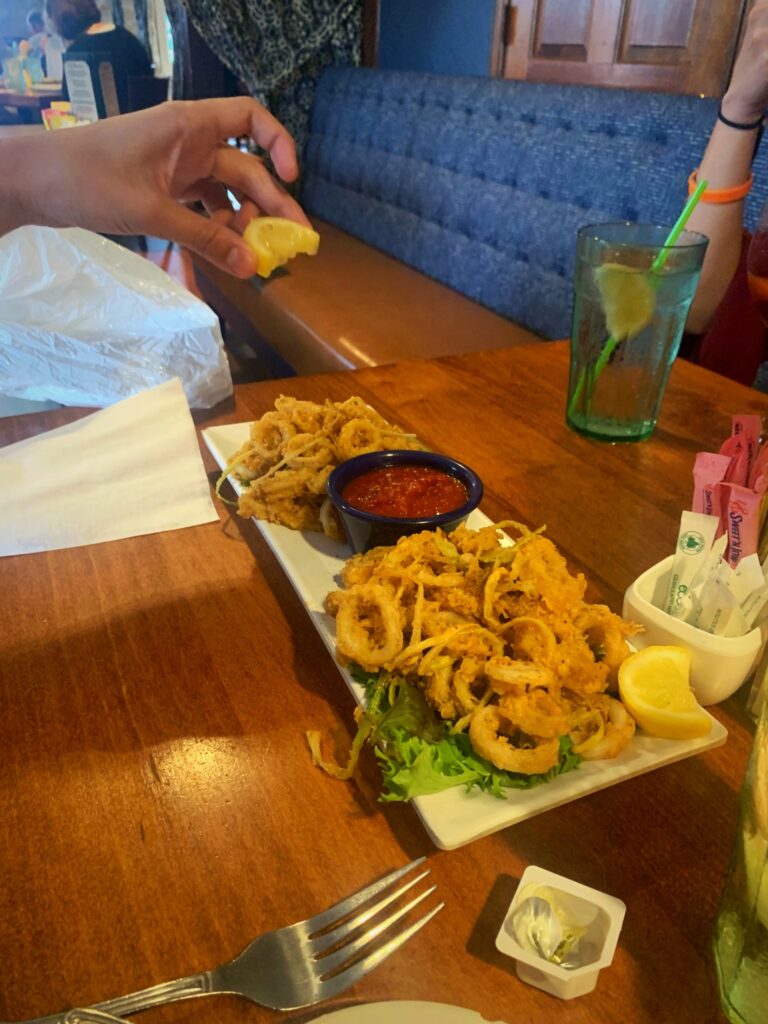 This casual spot in Fernandina Beach on Amelia Island is an affordable option for the calibre of the food. They serve local and wild caught seafood. Their calamari was offered as a side dish for a steal at $2.99.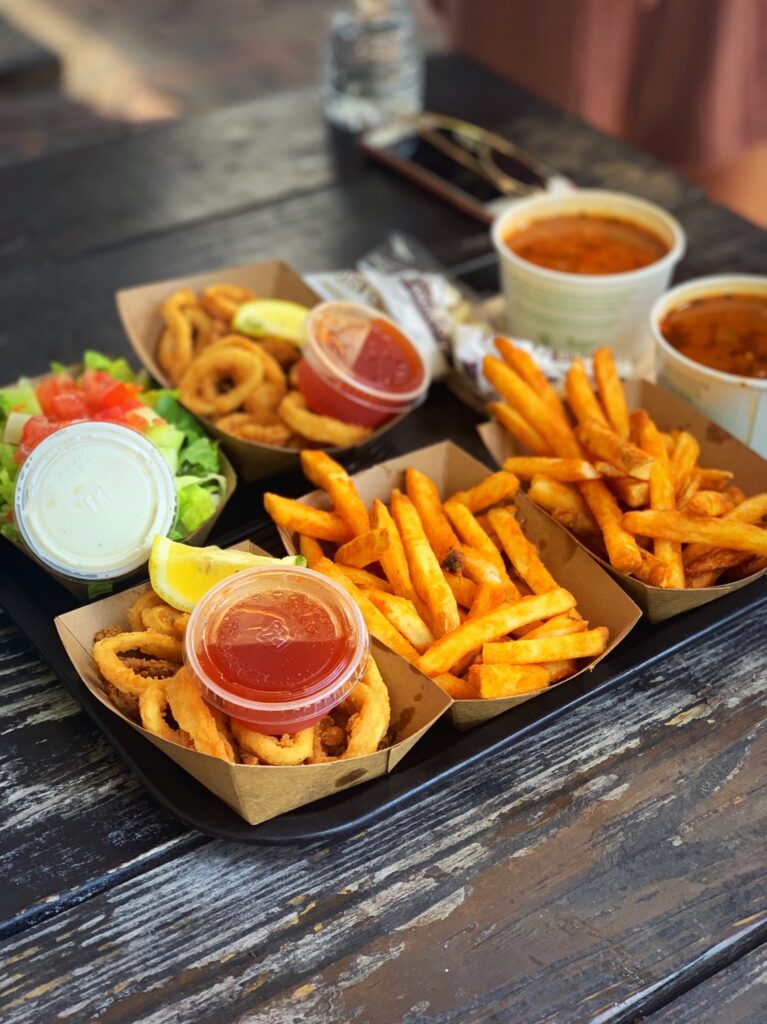 Another lively spot in Fernandina Beach, The Salty Pelican is an open-air seafood restaurant with gorgeous river views. Their calamari had banana peppers, served with a sweet and spicy chili sauce.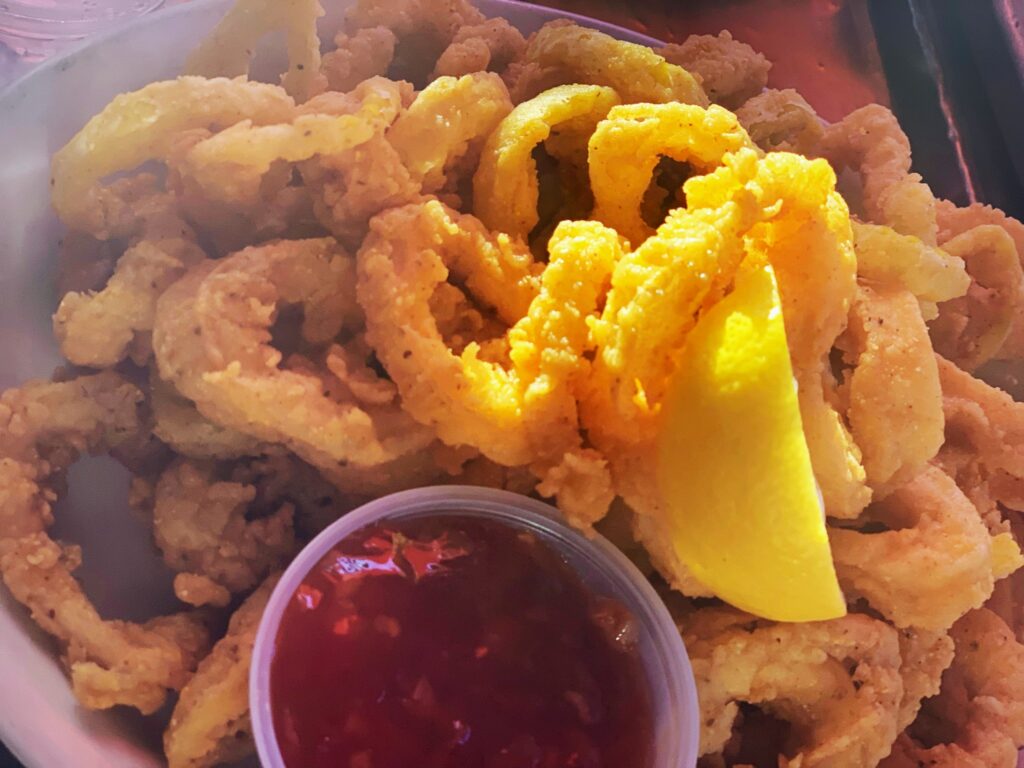 Read more: