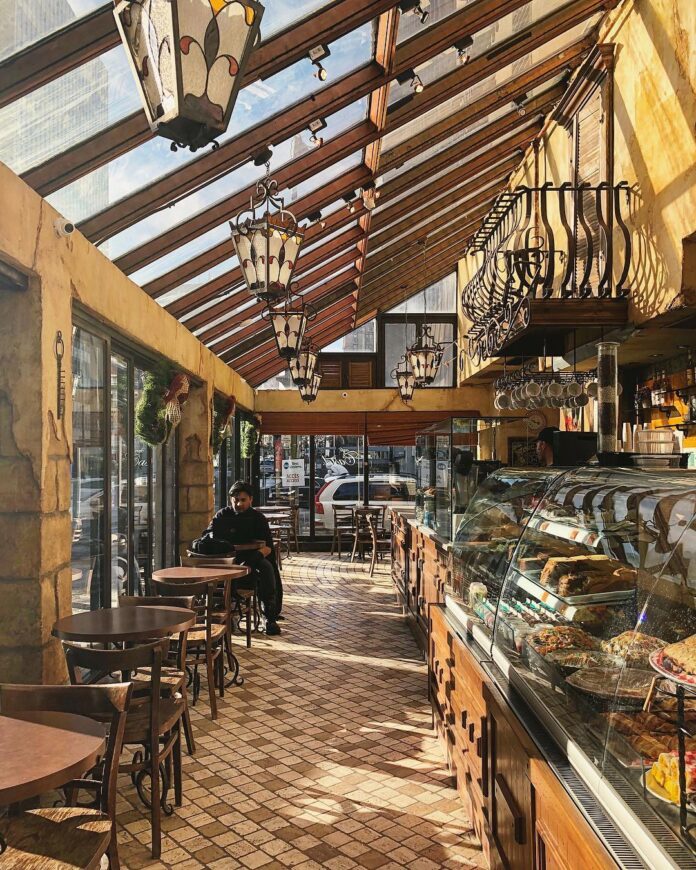 Montreal is known for its café culture. Thanks to the city's European influence, quaint coffee shops are on practically every street corner. Whether you're after the perfect cappuccino or a one-stop-shop for pastries and lattes, check out my list of the best cafés in Montreal. 
Pikolo is a hub for students and professionals alike. Tucked in a narrow building on Parc Avenue, Pikolo is known for its strong coffee and tasty pastries (you can't go wrong with a savoury scone). The two-story café has small tables on their upper level and plenty of counter seating downstairs.
This quaint café on Rue Mayor is one of my favourite spots in the city. A breakfast nook by morning and a trendy bar by night, Café Parvis is the perfect place to chat with a friend over a cup of coffee or even get some studying done. Not only is the coffee delicious, but they have a whole case of freshly baked goods on offer (my favourite is the chocolate chip cookie – it's just the right amount of crispy and chewy.) Plus, if hunger strikes, Café Parvis has full breakfast, lunch and dinner menus (they're known for their pizzas.)
On the west end of downtown lies Café Myriade, serving coffee from Vancouver's 49th Parallel Roasters. This independent coffee shop has plenty of seating and an expansive patio in summer. It also has guest roasters throughout the year, ranging from Anchored Coffee in Dartmouth to Square Mile in London. Espresso and filter coffee are both available, as are pastries sourced from local bakeries in Montreal.
Blink and you'll miss it! Pigeon Espresso Bar is just that – a bar! This tiny coffee shop (seriously, there are about five bar stools) is located in the heart of downtown Montreal, near the corner of de Maisonneuve West and Bishop, a stone's throw away from the Montreal Museum of Fine Art. For those after an Instagrammable café experience, Pigeon Espresso Bar has an ultra chic interior complete with hanging plants and a neon sign, not to mention the picture-perfect takeaway cups with the outline of a pigeon.
Café Castel is located at the corner of Peel and Sherbrooke. This cafe was a haunt of mine during my years as a McGill student, and I continue to go there for three reasons. First, they have some of the friendliest staff I've ever encountered. Second, they have a wide variety of food options (I love their cinnamon buns, but they also have great salads and sandwiches.) And finally, it's spacious. There is almost always seating available, and the windows along Sherbrooke street open up in the summer, turning it into an open-air café.
Read more: