Nothing marks the start of summer like the bloom of over 300,000 tulips. As with everything in Ottawa, The Canadian Tulip Festival is rich in history. This beautiful festival was established in 1953, to commemorate the royal gift of tulips from the Dutch to Canada after World War II as a sign of international friendship.
The goal of the festival is to pay tribute to the role of the Canadian Troops who helped to emancipate the Netherlands and Europe. It also represents a historical bond between Canadian and Dutch people; when Princess Margriet of the Netherlands was born in Ottawa during the second world war – she was the only royal person ever born in Canada.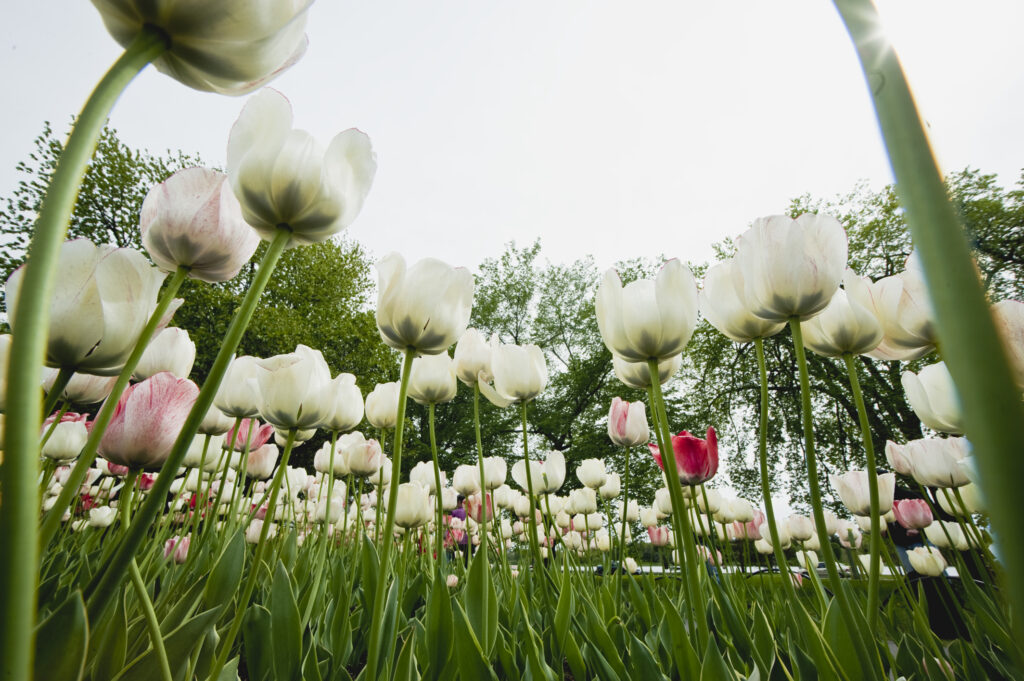 The 67th Canadian Tulip Festival
This year marks the 67th festival, and it displays 80 different breeds in 27 different gardens. The tulips are spread over 1.2 kilometres through Commissioners Park, across from Dows Lake. Walking the paths surrounded by colourful tulips while listening to the waves of the lake is truly a breath-taking experience.  
There's something about vibrant, open tulips that announces, "Winter is finally over! Summer is here!"
This wonderful event has become Ottawa's (and Canada's) summer kick-off party. Organizers have re-focused the "Horticulture and heritage" theme of the Tulip Festival to include a modern twist.
The Heritage Pavilion is like a time machine that has been decorated to bring you back to the year 1945 during WWII. It gives festival attendees more of an understanding of what people went through during that time and why this festival is so important to our heritage as Canadians.
You can get a digital tour of the tulip paths on your phone by downloading the festival's GrowIt Mobile App.
This app will not only educate you about the festival but also teach you about the tulips themselves.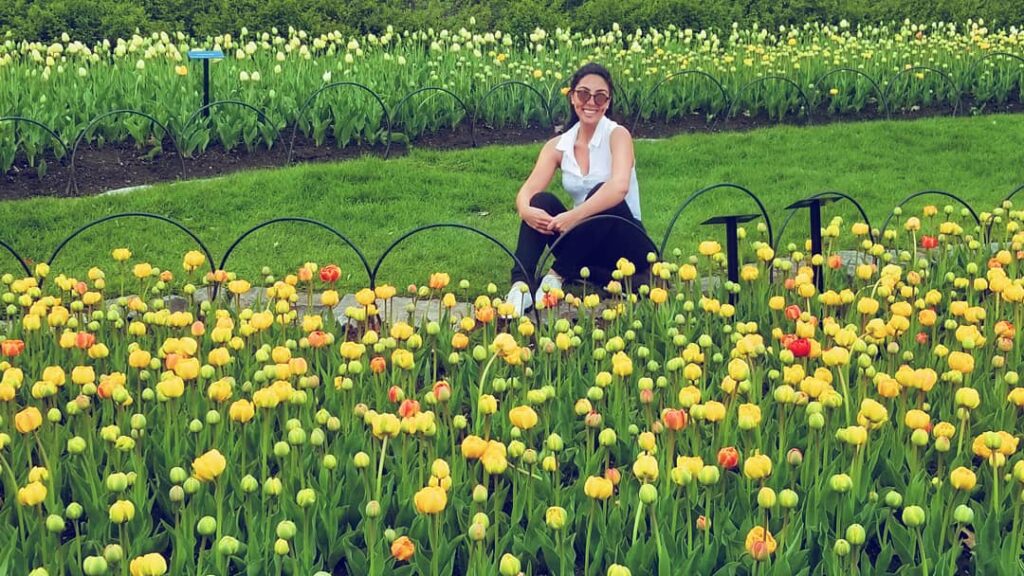 Throughout this 10-day event, there are multiple performances by live bands, a daily prize to win tickets to Cirque du Soleil, and a grand raffle prize of a trip to the Amsterdam Tulip Festival.
If you get hungry, you can grab food from the gourmet food trucks scattered all over Commissioners Park, including delicious Beaver Tails (dessert is a necessity!).
There is plenty of entertainment for the entire family, including life-sized board games like checkers and more.
The Canadian Tulip Festival team has done an excellent job at making this a unique community event. They even invited local artists to work on art surrounded by the beauty of tulips.  
This weekend, head over with the whole family and enjoy Victoria Day fireworks, displayed right at Commissioners Park. There's something about walking through a kilometre-long path, immersed in tulips, that will relieve your stress, give you a break from your phone, and remind you to stop and smell the tulips!
The Canadian Tulip Festival is on until May 20th.  
Read more: