Mushrooms are low in calories, a great source of fibre and luckily for me, they were on sale at the farmer's market this week! I got a little crafty in the kitchen and came up with these vegan stuffed mushrooms. Whether as an appetizer or main side dish, this recipe is sure to be a crowd pleaser at your next dinner party!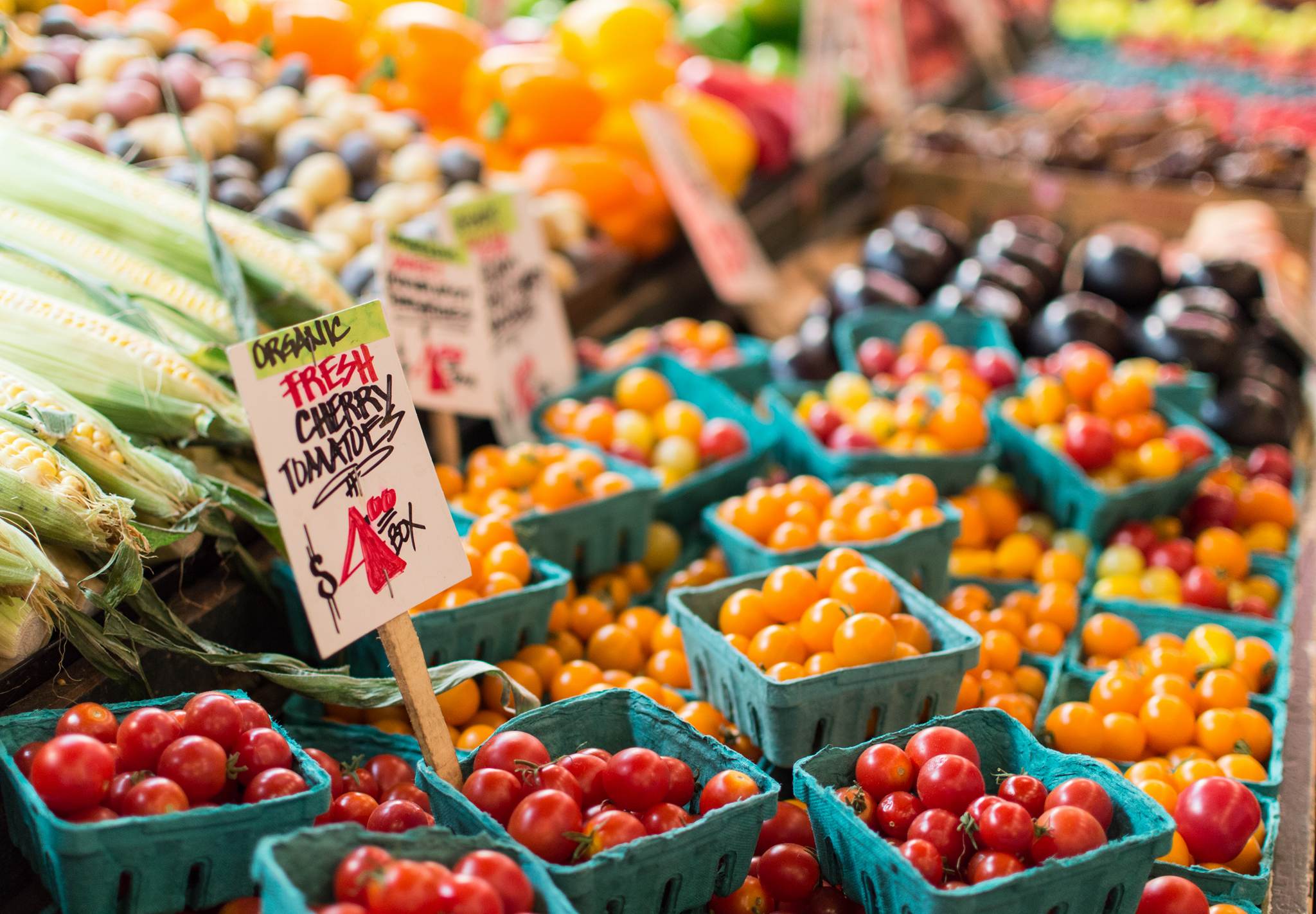 Ingredients:
2 tsp olive oil
2 cloves garlic, crushed
¼ cup sweet onion, chopped
2 cups spinach, chopped
½ cup bell peppers, chopped
¼ cup cherry tomatoes, quartered
3/4 cup cooked brown rice
½ tsp salt
½ tsp lemon pepper
4 portobello mushrooms, gills removed
Preheat your oven to 375 degrees. Line a baking sheet with parchment paper, place the mushrooms right side up and set aside.
Add the oil to a saucepan and heat over medium-high heat. Add the garlic and onions, then the peppers, tomatoes and spinach. Cook for 5 minutes and then add in the seasonings and rice. Stir just until combined and then remove from heat.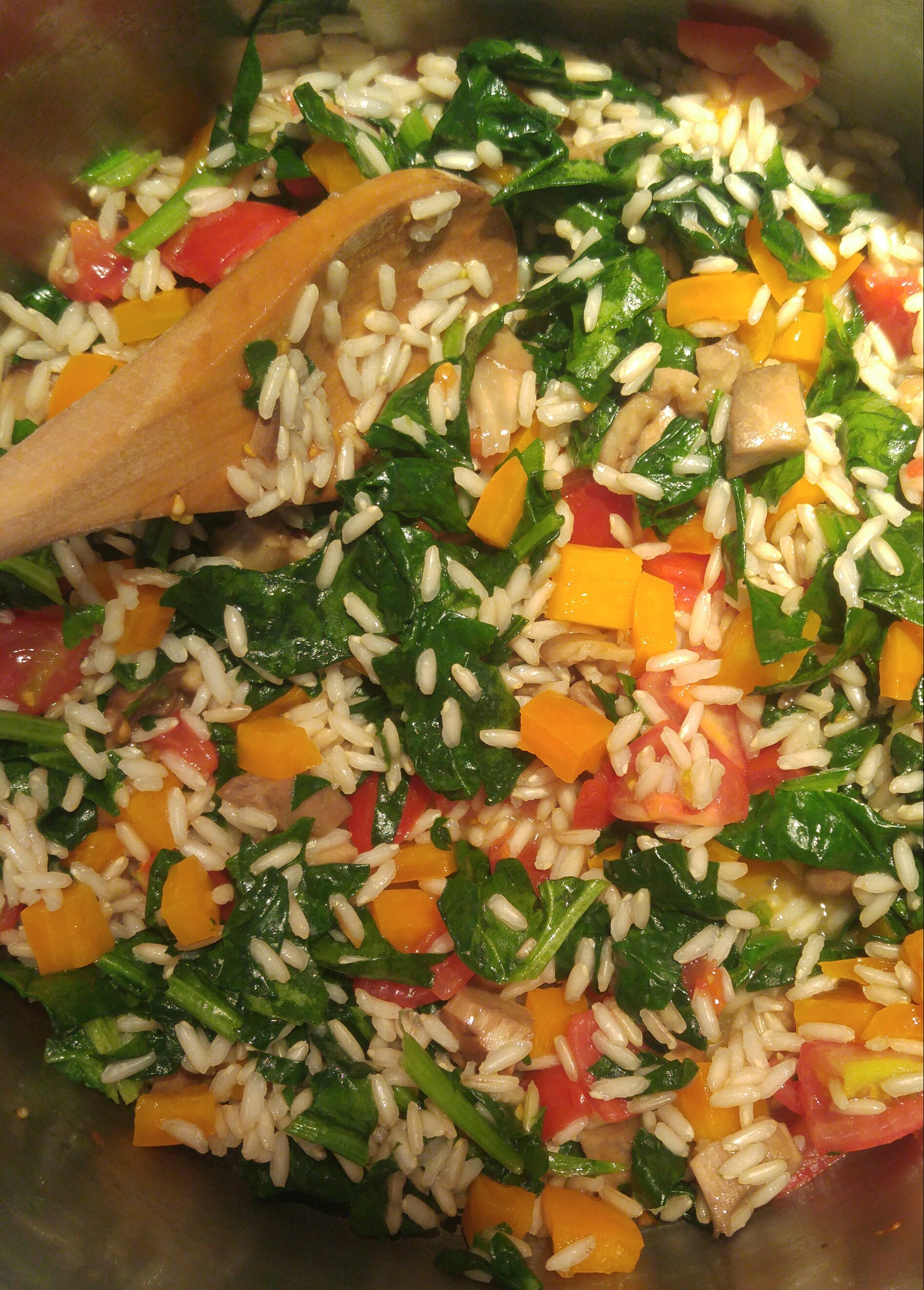 Fill each mushroom cavity with the rice filling. Cover the baking sheet with aluminum foil and bake for 15-20 minutes. Once ready, remove the foil. Let the mushrooms cool for about five minutes. Serve and enjoy!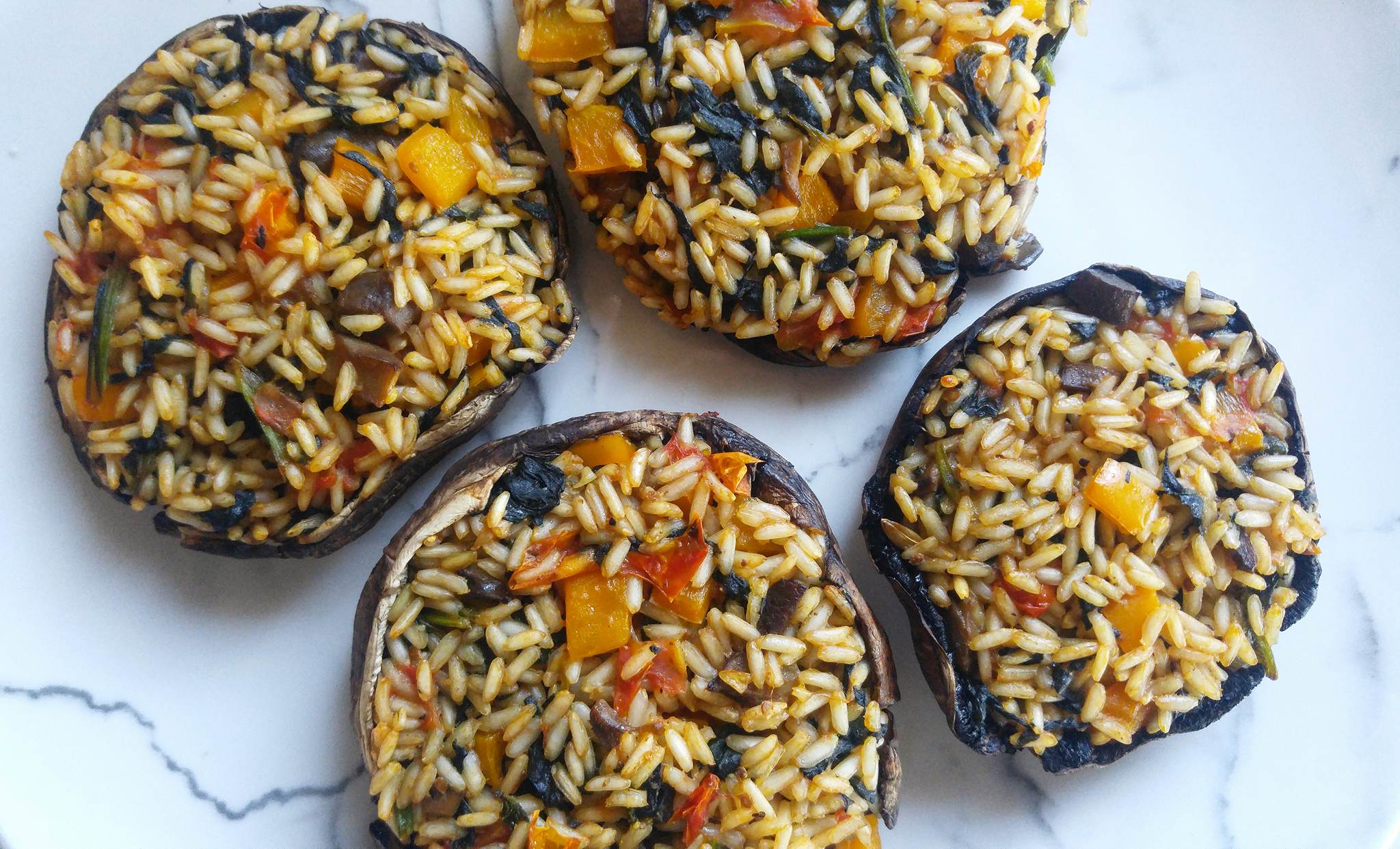 While I used brown rice, feel free to customize this recipe and substitute whatever other grain you have on hand. Serving a larger crowd? This recipe can easily be stretched and deconstructed into a rice pilaf! Simply roast your mushrooms without the filling, chop them up, and add them to your rice mixture.
Read more: