Salad is delicious: it's healthy, refreshing, light, yet satisfying. However, the run-of-the-mill garden salad can get quite dull. That's where unique flavours and recipes from around the world come into play to mix things up.
Ceviche is a staple dish in Peruvian cuisine and many other Latin American cuisines. It can be made just the way you like it with customized acidity and spice levels. Here's our favourite way of making a fresh shrimp ceviche in only 20 minutes!
Shrimp Ceviche Recipe
Ingredients
2 Cups Cooked, Peeled, Deveined Shrimp
1/4 Cup Freshly Squeezed Lime Juice
1 Tablespoon Freshly Squeezed Lemon Juice
2 Roma or Plum Tomatoes, Diced
1 Red Onion, Diced
1 Cup Cucumber, Diced
1/2 Cup Fresh Cilantro, Chopped
1 Cup Fresh Pineapple, Diced
3-5 Pimiento Cherry Peppers, Halved (For buildable spice)
1 Avocado, Diced
Dash of Black Pepper
Dash of Salt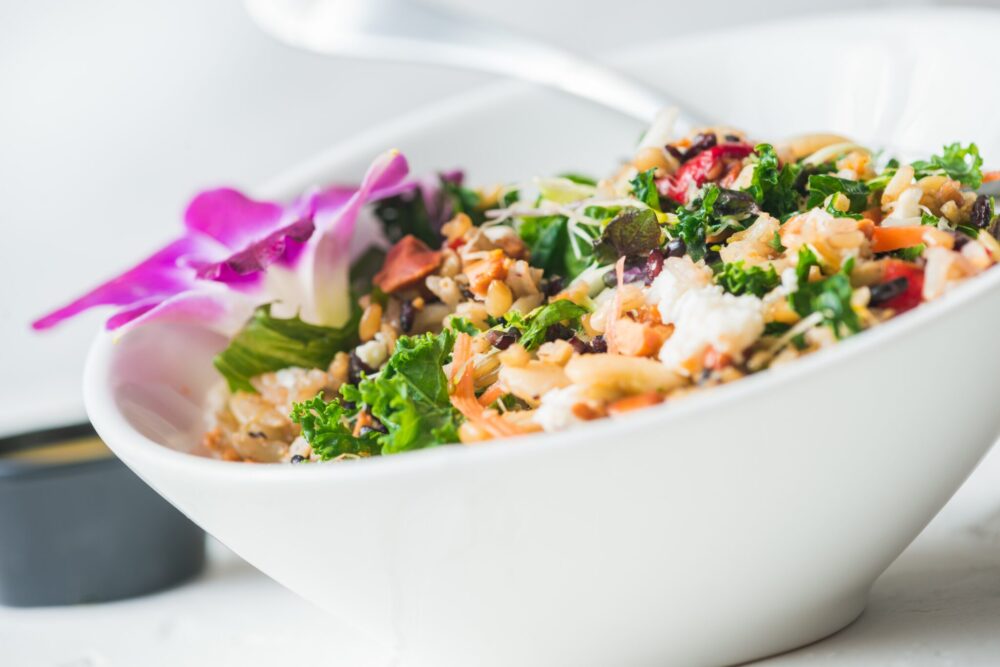 Preparation
In a bowl combine the vegetables, fruits and shrimp. Mix thoroughly.
Add the lime and lemon juices. Mix the juices thoroughly into the salad.
Garnish with the black pepper and salt.
Now it is ready to serve! Shrimp ceviche can be eaten alone as a salad or as a salsa with tortilla chips or pita bread on the side. Enjoy!
Read more: