Reading Time:

2

minutes
A 14-foot hand-crafted silk wishing tree, traditional lion dance, and afternoon tea. What other way is there to celebrate the Lunar New Year?
The Shangri-La Hotel in Toronto is welcoming the Year of the Pig with grandeur and grace. The celebrations begin February 1st and end the day of Chinese New Year, February 5th.
Throughout the month of February, guests can enjoy the Shangri-La's annual Chinese New Year-inspired Afternoon Tea.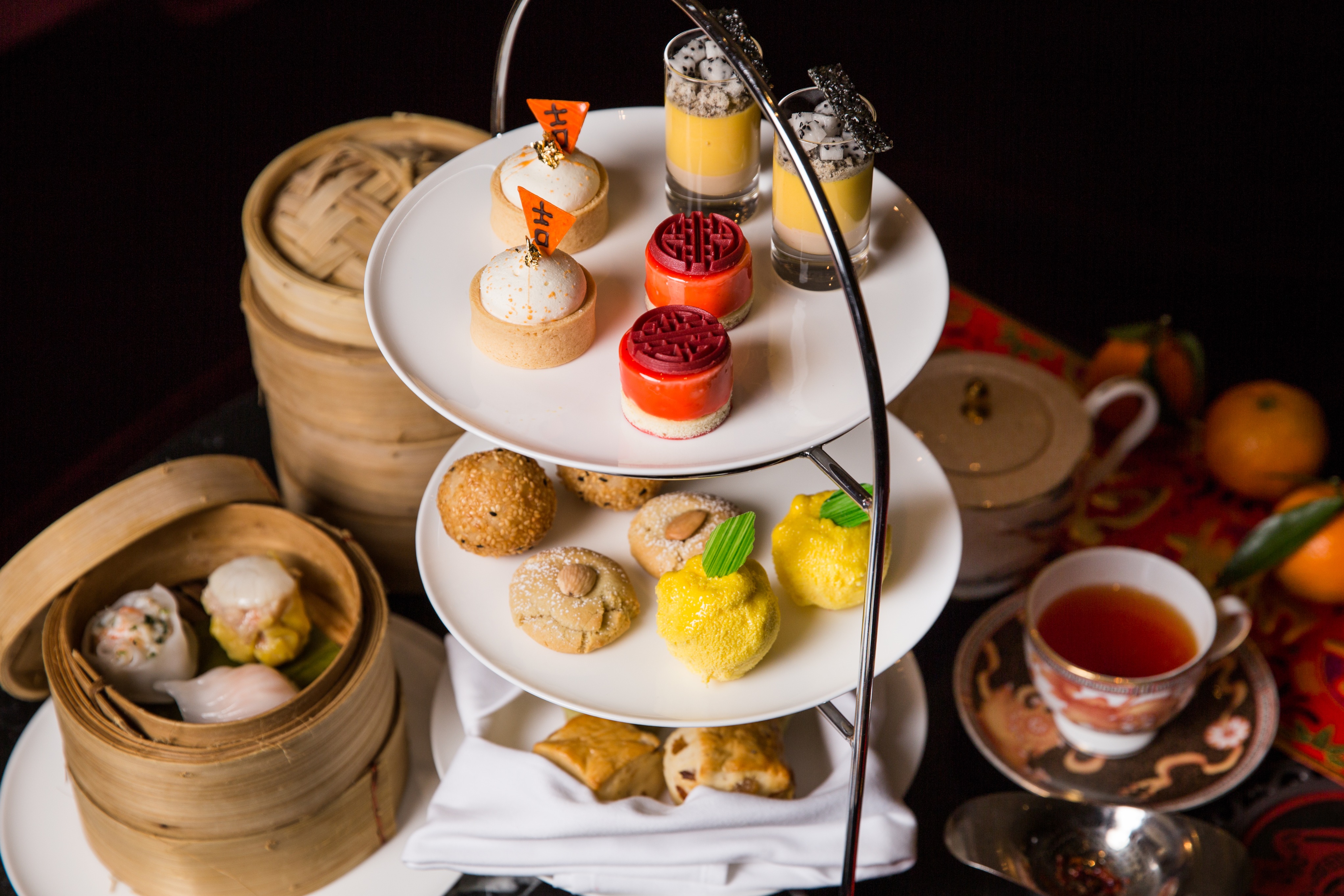 This elegant affair includes elevated traditional dishes such as crystal shrimp dumplings, siu mai, and crispy fried tofu, just to name a few.
Masterfully crafted too pretty to eat, pastries will also be on the menu. Again, traditional flavours will mingle with exquisite modern style, to present desserts of exceptional standing. Luxurious lychee moon cakes, warm sesame and ginger balls and matcha green tea scones will decorate dessert trays and delight the senses.
It promises to be a truly delicious experience.
Guests of Afternoon Tea, will also have the chance to experience a special, magical treat.
As part of Lunar New Year activities, a magnificent 14-foot handmade silk wishing tree will adorn the hotel lobby.
Guests from tea will receive a special tag on which they can write a wish for the coming year. This wish is tied on the tree, and may be granted in the New Year.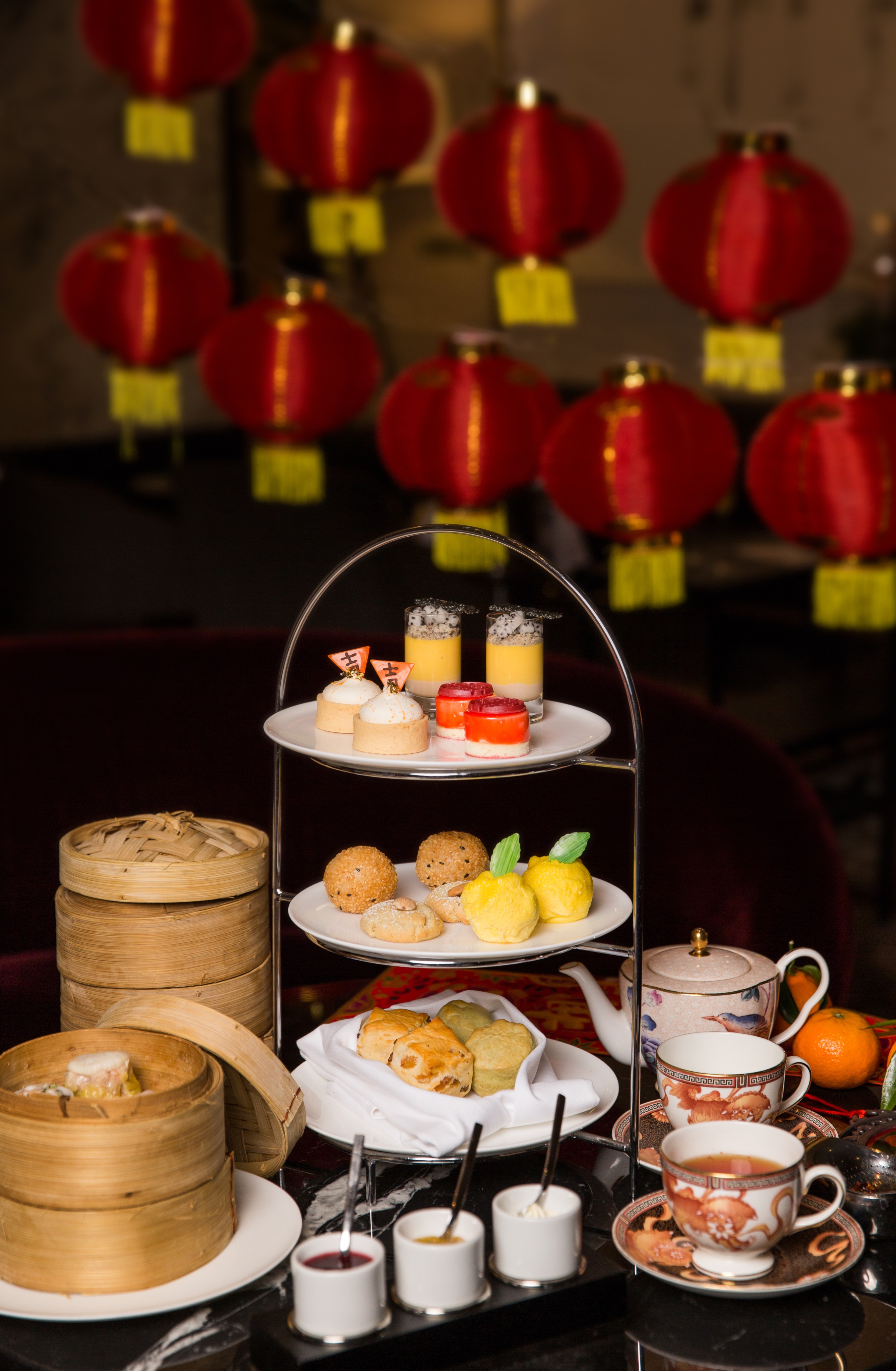 Lion Dance and Special Live Music Performances
To pay homage to its Asian heritage, the Shangri-La Hotel will host a dazzling array of celebrations on February 5th for the Chinese New Year. At 3:30 pm, Wushu Project Toronto will perform a traditional Lion Dance and eye-dotting ceremony.
This beautiful time-honoured dance showcasing great skill, talent and acrobatics will be performed to the beat of drums and the clash of cymbals. This auspicious display will drive evil spirits away and help bestow prosperity and good fortune for the Year of the Pig.
In addition to the festivities, acclaimed piano virtuoso, Lisa Tahara, and violinist, Brenna Hardy-Kavanagh, will take the Lobby Lounge stage for a special Chinese New Year performance during afternoon tea.
"Celebrating our Asian heritage, and being able to share the experience and tradition that accompanies the Lion Dance is very special for us," said Ron Pellerine, General Manager of Shangri-La Hotel, Toronto. "Whether, guests are taking time with family and friends to enjoy our afternoon tea or the day-of celebrations, we take this opportunity to wish everyone prosperity and good fortune in the coming year."
For Afternoon Tea reservation information, follow the link below.
http://www.shangri-la.com/toronto/shangrila/dining/bars-lounges/lobby-lounges/
Read More
Life at the Top in Shikoku
5 Must Attend Events at Winterlicious 2019
Hong Kong Foodie Dreams