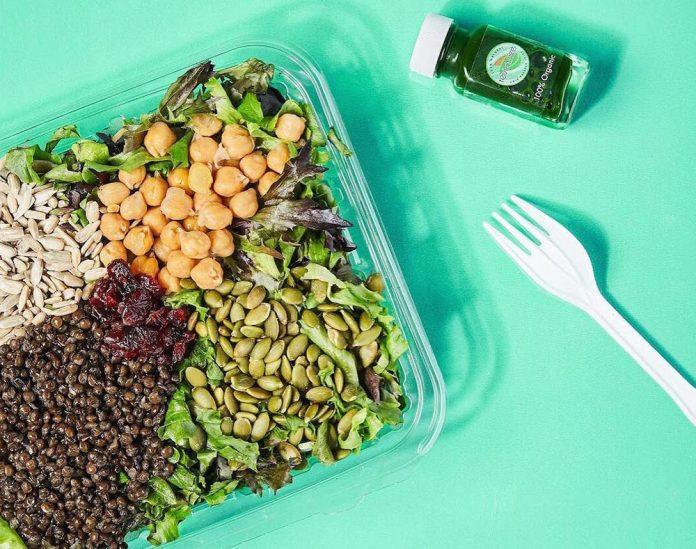 By now you've likely heard of this super fresh juice kitchen. Their cold press juice cleanses are taking the city by storm. Bottles like Feeling Good and Just Green are loaded with a variety of leafy greens that boost your immune system and cleanse your body. Tropical Storm and Kelp Yourself are fruity flavours with bursts of energy!
In total, there are 15 flavours of juice for you to choose from (that's not including the 5 flavours of booster shots that can really add a kick to your digestive and immune system). So yes, juice is their specialty. But there is more to Revitasize than just juice.
Their menu is HUGE! Soups, salads, smoothie bowls, baked goods, desserts, wraps, and snacks to grab on the go.
Everything in this kitchen is made in house, so each day you stop by for a snack or smoothie bowl you are guaranteed to find tasty fresh foods. And that isn't even the best part. Wait for it… *drum roll please* all products sold in Revitasize are 100% vegan and gluten-free!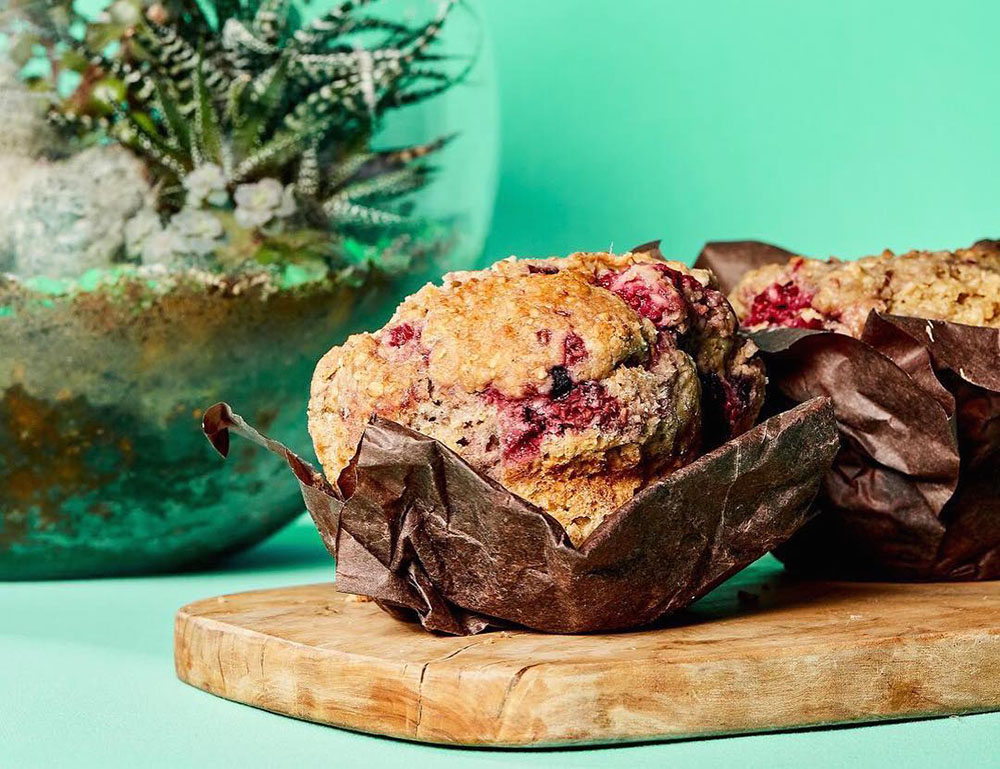 @revitasize
It can be difficult to eat healthy and fuel your body with good foods. Often our lives get so busy, we end up skipping meals and binge on greasy junk food snacks instead. But one cannot live on potato chips and mars bars alone (in fact, one should avoid such toxic 'foods' like the plague). Easier said than done, of course, but Revitasize can help. They make healthy eating easier. With snacks like organic kale chips and energy balls rolled in chia seeds, eating well becomes a treat!
If you're craving something sweet, grab a container of chick pea brownies to go. Or my personal favourites, the almighty Pumpkin Protein Cookie, (made with pumpkin puree, sunflower seeds, pecans, gluten free oats, coconut oil, pumpkin seeds, dried cranberries, chia seeds and maple syrup) and the glorious Ginger Berry Muffin, (made with blueberries, raspberries, ginger, gluten-free oats, almond milk, cane sugar, banana, cinnamon).
And be sure to eat your greens! The salads served at Revitasize are so fresh, each bite will please your tummy and make your body feel cleansed. The Warrior Protein Salad is my go-to feel good green dish. This bowl of mixed greens, chick peas, black lentils, sunflower seeds, pumpkin seeds and dried cranberries is filling and refreshing. But if you're in need of a big meal to satisfy your hunger until the day is done, then the Sweet Potato Noddle Bowl is what you need! If you have a ravenous appetite then go for the big bowl – but be warned, it is BIG – the small one should be the perfect size for most. Inside, you will find a glistening treasure trove of delicate sweet potato glass noodles, vibrant fresh carrots, beautiful broccoli, bok choy. This dish is so tasty, once you're done, you'll be looking for more.
With the cold weather creeping in, soup might be just to thing to warm your stomach and protect your immune system. Especially the soups sold here. Giant containers of organic soup fill the top shelves in Revitasize stores. Broccoli Dill, Hearty Vegetable and Kale Quinoa. Just what the doctor ordered, and perfectly packaged too!
Speaking of packaging… Revitasize sells the cutest jars of raspberry cheesecake. You heard me, a jar of cheesecake. Not your average slice of cake, these healthy vegan gluten-free alternatives to the classic dessert contain three layers (a raspberry blackberry puree, cashew cheesecake, and oat blend base). A truly perfect sweet snack.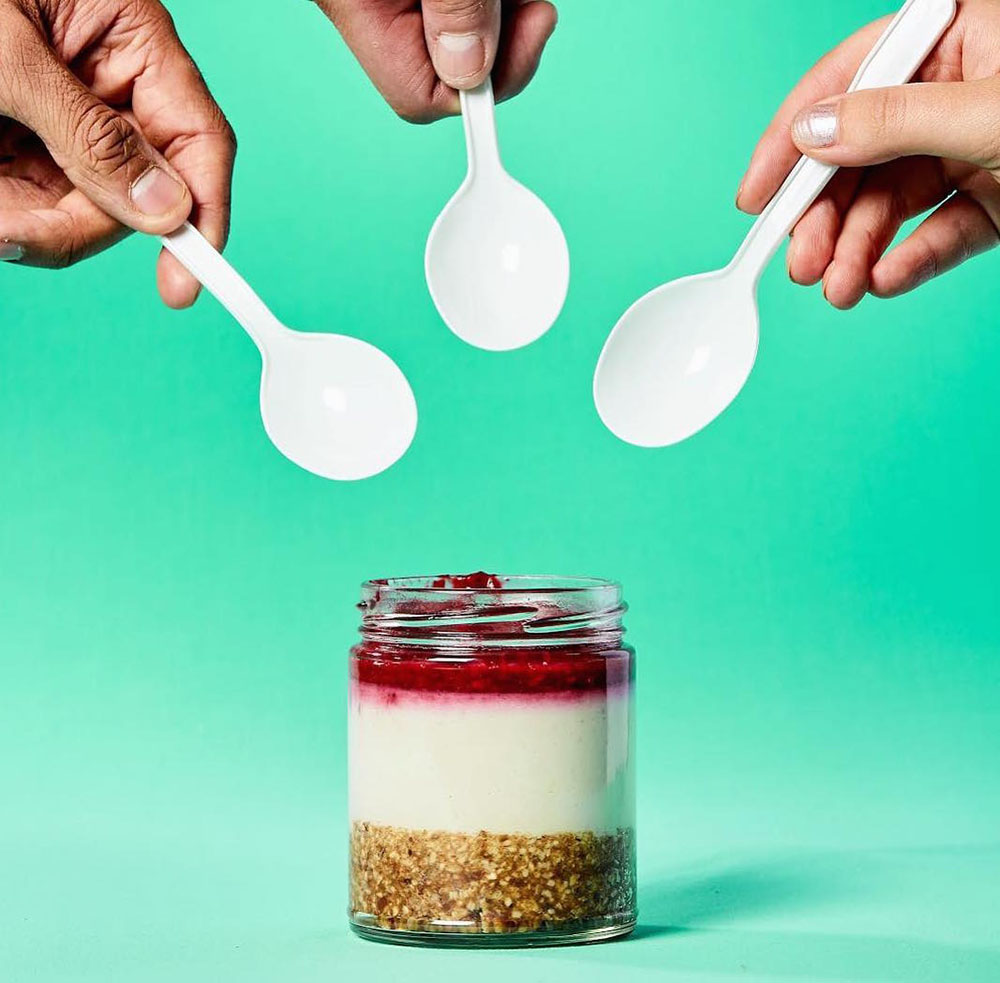 @revitasize
Pure, simple ingredients that taste great and make your body feel clean and energized. Natural, fresh, wholesome, delicious. It doesn't get much better than this!