Fruit pizza: it can pass as breakfast; an afterschool snack or even dessert. It single-handedly combines everyone's favourites, no matter the time of day!
Have you heard of fruit pizza before? If you haven't, then today is the day.
It is put together very similarly to a traditional pizza, but with a sweet twist. In place of a doughy crust, tomato sauce and savoury toppings, this plant-based dessert features an oatmeal cookie crust that is topped with yogurt and fresh fruit.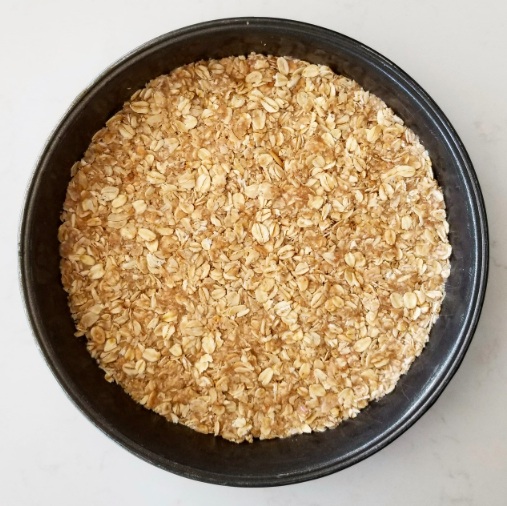 Plant-Based Fruit Pizza Recipe
Crust:
1 cup rolled oats*
6 tbsp oat flour*
2 tbsp coconut oil, melted
6 tbsp pure maple syrup
1 tsp real vanilla extract
½ tsp cinnamon
*If you are sharing this fruit pizza with someone who is on a strict celiac diet, be sure to use certified gluten-free rolled oats and oat flour
Yogurt Topping:
2/3 cup vegan yogurt of choice, plain or vanilla
2 tbsp pure maple syrup
1 tsp real vanilla extract
1 cup of chopped fruit, assorted
Preheat your oven to 350 degrees Celsius, then lightly grease an 8" cake pan. For a thinner crust, use a 10" cake pan. Cover the base of the pan with parchment paper and set aside.
In a large bowl, add the oats, oat flour and cinnamon. Pour in the coconut oil, maple syrup and vanilla and stir them all together until they are well combined. Pour the cookie dough mixture into the cake pan. Spread it out evenly and firmly pat it down to cover the entire base.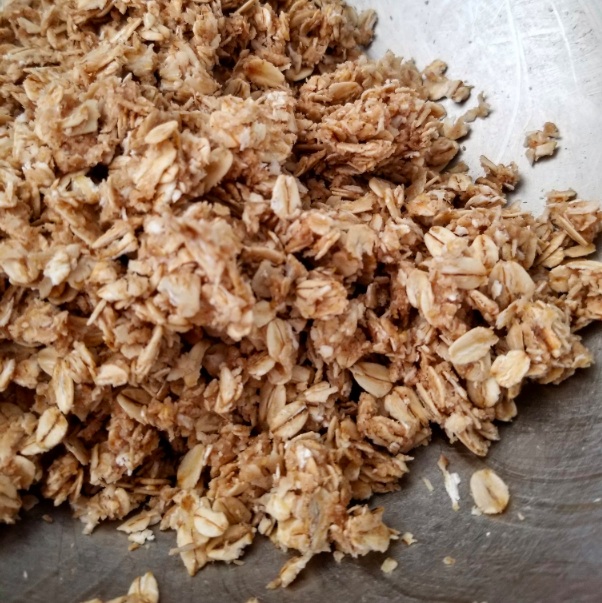 Bake the crust for about 10 minutes or until the edges become golden. Remove the crust from the oven and as it cools, prepare the yogurt topping. Combine the ingredients into a small bowl and stir them together. Once the crust has cooled completely, transfer it from the pan to a serving dish. Evenly spread the yogurt topping on over the top, leaving a crust around the edges if you desire.
Next, arrange your fruit.
If you have any kids around, invite them to help you out with this part! It will take about one cup of assorted fruit to decorate the entire pizza generously.
Practically any fruit, even dried, can be used. Try your best to aim for a mix that is inclusive of many colours. Here are some suggestions:
Strawberries, blackberries, raspberries
Canned peaches or mandarin oranges
Kiwi, mango, pineapple
PRO TIP: Bake the oatmeal cookie crust up to two days ahead of time. Wrap it with plastic wrap and keep it on the kitchen counter until you are ready to prepare the rest.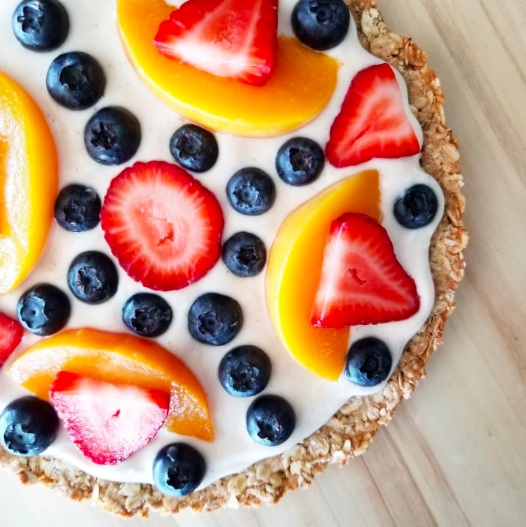 With Father's Day and other summertime celebrations on the horizon, be sure to give this refreshing fruit pizza recipe a try at your next party or potluck.
Read more: