It doesn't have to be Thanksgiving in order for me to enjoy a good ol' pecan pie. This is one of my favourite desserts, but you can usually only find it from October through December.
This supposedly seasonal pie is usually interpreted the same way annually, but we're here to kick that boring tradition to the curb and create a new, year-round one. Enjoy your pecan pie in the spring and summer with these thoughtful but equally mouthwatering alternatives.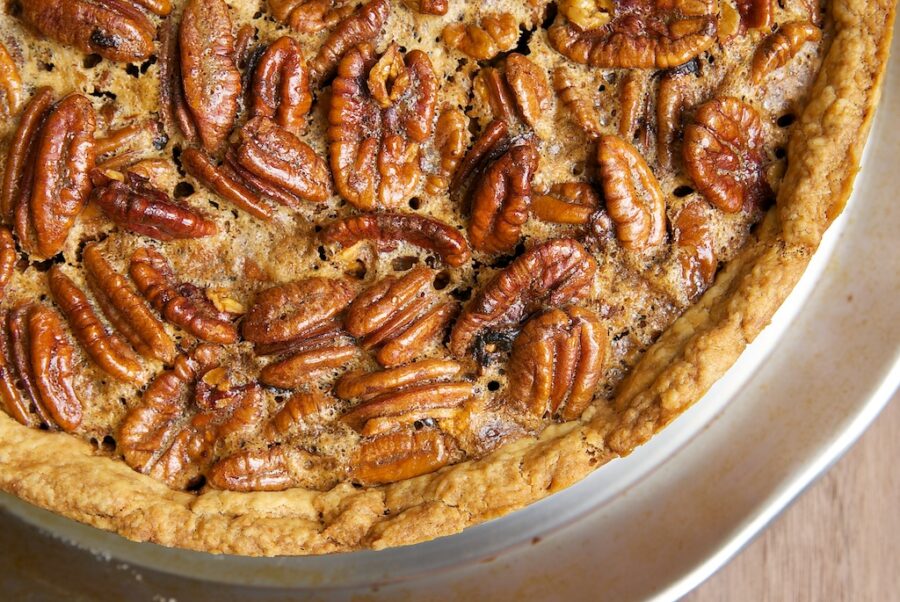 If you adore classic pecan pie but just want more of it, this is the nuanced update that you've been waiting for. With more gooey filling than ever before, this pie also has a very buttery, cream-cheese essence to its crust, which is the trickiest bit of this recipe. Remember to serve smaller slices, since this recipe is a lot more dense than the OG rendition.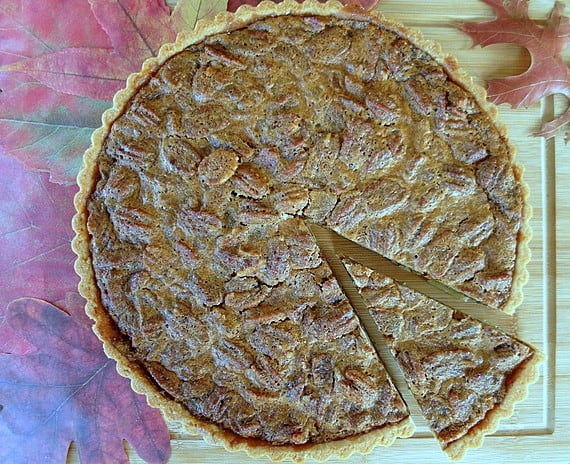 With a coffee twist and an orange shortbread crust, we guarantee that you've never tried this version, which goes well with a hot drink. We love the crumbly yet strong crust, which is prime for those who love dip their cookies in tea. The author created this recipe as an antidote for overly sweet or heavy pecan pie, and the extra step of salt and toasted pecans is the icing on the cake (or pie, in this case…).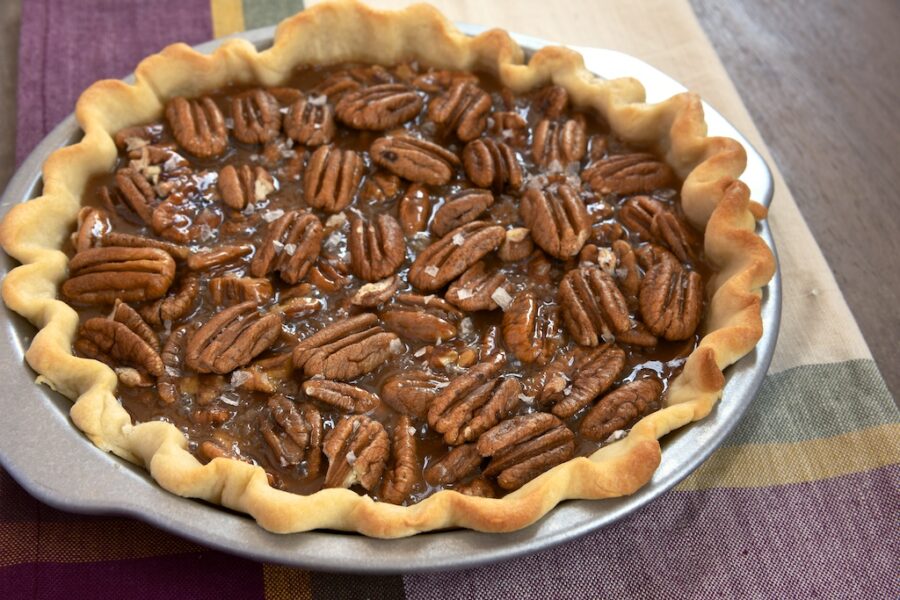 Why choose between sweet and savory when you can have both? This salty and saccharine combo blends the eye-opening flavours of salted caramel with naturally rich but understated pecans. Since most of pecan pie's magic lies in the goo, this recipe ups the ante with an even-gooier homemade caramel filling instead of the usual interior. Bakers can have a light or heavy hand on the salt on top based on preference.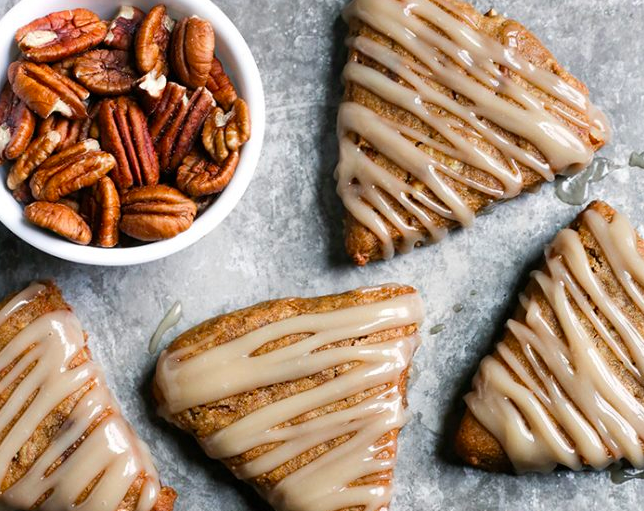 This is both healthier and tastier than any Starbucks scone you've tried. They're sweetened naturally and free of dairy or gluten, pairing great with a strong brewed cup of Joe. The glaze is a unique blend of vanilla, maple syrup, and coconut butter, hardening into a shiny drizzle that adds a beautiful sheen to the scone. Something about them looks more sophisticated than cookies, making this an ideal gift for neighbors or any other occasion.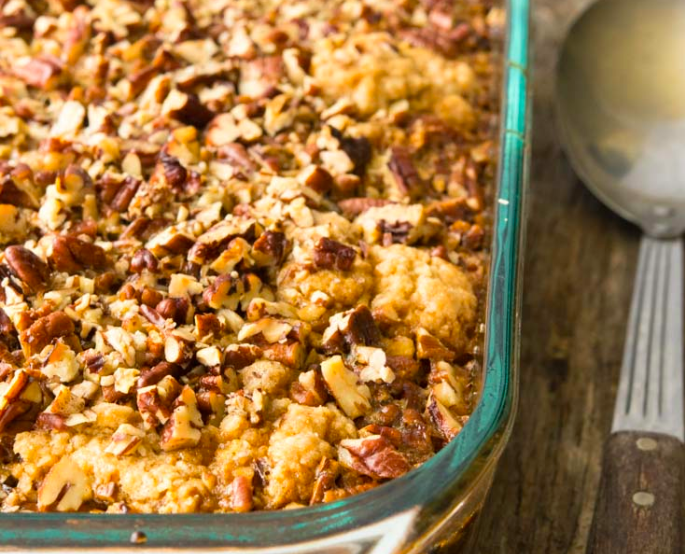 Sometimes it's just too difficult to choose between pecan pie and peach cobbler – and why should you? This pecan pie cobbler contains all the messy glory of pecan pie with the satisfying moist crumble top that a cobbler features. The author made this one double-decker style, with two pie crusts . However, this cobbler is more cake-like and less crunchy, but her fans seem to prefer that texture anyway.
Read more: