Reading Time:

4

minutes
It is just a short jaunt from grey winter cold. I join my fellow snowbirds and disembark into the glittering sunshine of New Smyrna Beach, Florida. I've been counting down the days on my desk-calendar to my Visit Florida Tour. New Smyrna Beach reminds me of the small town charms of my childhood, and I'm immediately rejuvenated by the warm ocean breeze.
New Smyrna Beach
Settling in to the Hampton Inn New Smyrna Beach, I find the congenial atmosphere infectious. We're surrounded by palm trees and greenery, and are a short stroll from the calm white sandy shore. This is the first established hotel in the area, and its longevity is a testament to its endearing quality. There is a hot debate about whether New Smyrna Beach is actually the oldest American city, as opposed to the nearby St. Augustine (which we will be visiting in the next few days.)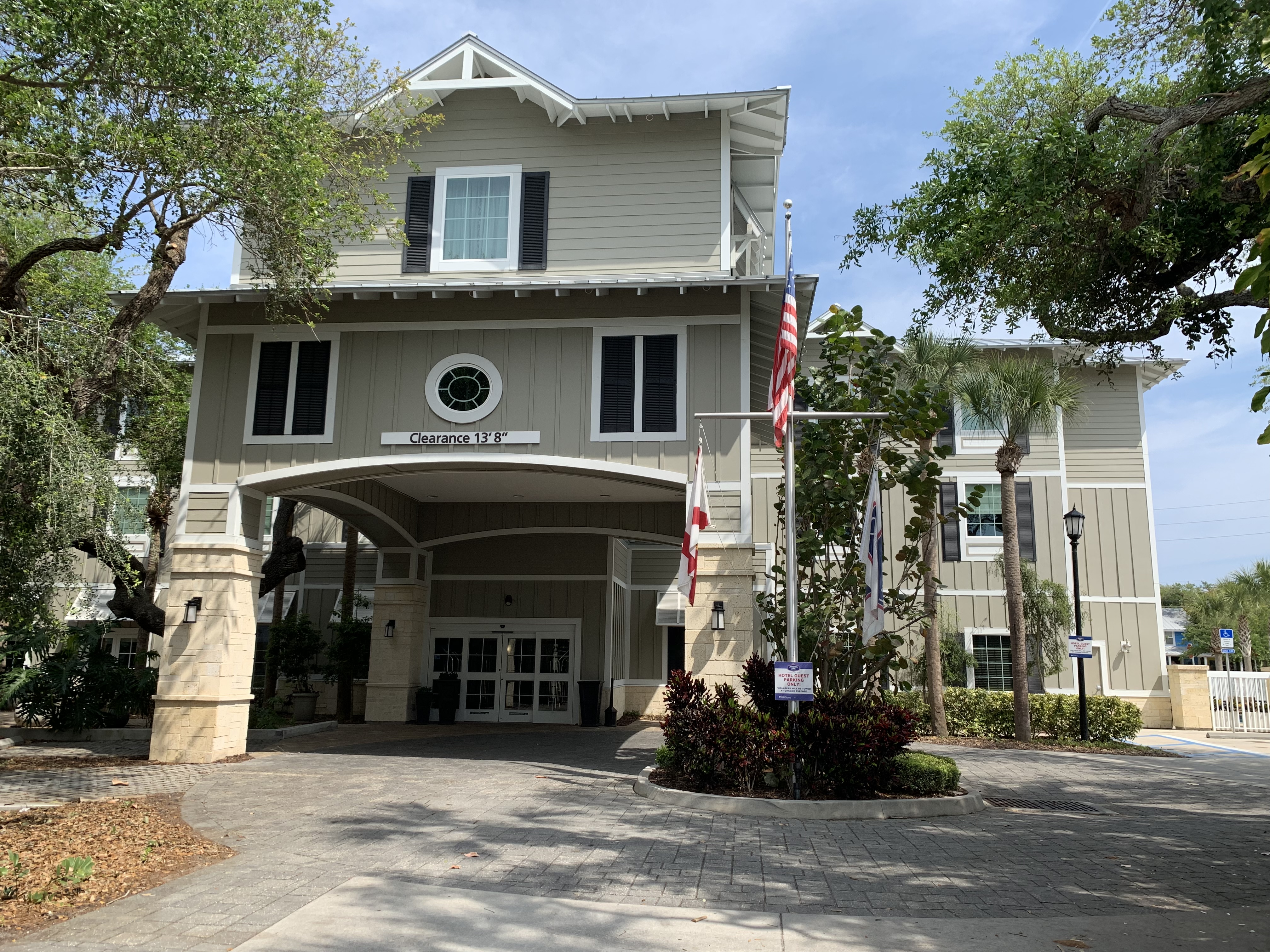 The Eat NSB Food Tour
We leisurely stroll through town on our epic Eat NSB Food Tour, admiring boutiques and cafes along the way. No Starbucks in sight (phew). All the businesses are locally owned, unique and full of character. New Smyrna Beach is particularly interesting because there are two districts with completely different vibes. I am wide-eyed and taking it all in. There's the Canal district, which is more historic and for the artsier crowd; and then there's Flagler, the beach side, which we'll be exploring tonight (stay tuned!)
Ricky's Canteen
Our first stop on the food tour is Ricky's Canteen. It's the new kid on the block, having opened just nine months ago. An oyster bar, The Local Pearl, is coming in the next few weeks. Two-time James Beard Foundation Award semifinalist, Chef Henry Salgado, and his wife Michele Salgado have created a menu with a poke and street-food focus.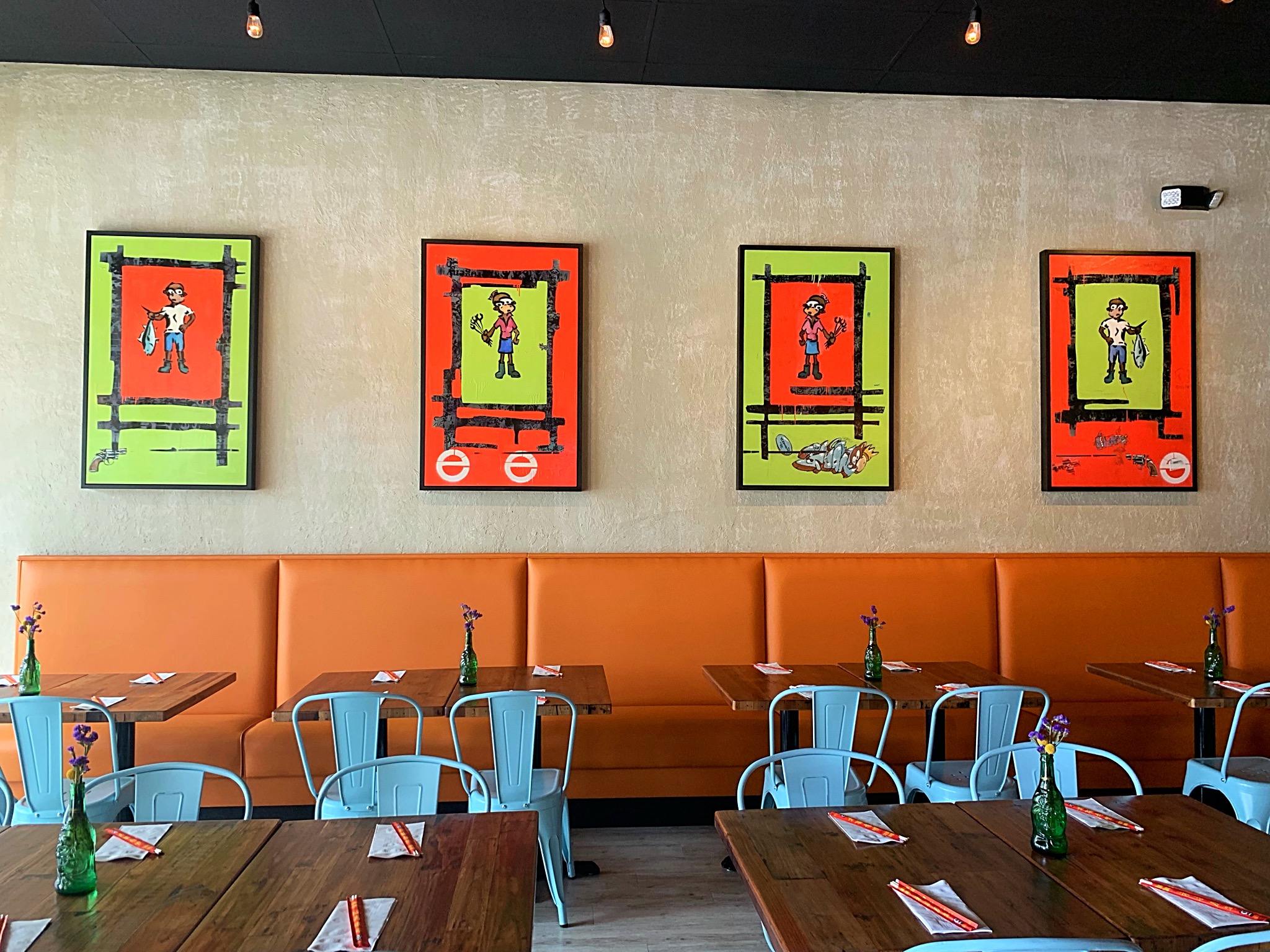 We sample the 40 Miles Out, a poke bowl with ahi tuna, edamame, cucumber, carrot, avocado, house poke sauce, cilantro and scallion; the Brussels Sprouts with honey, togarashi, and peanuts; and the Cuban Banh Mi with pressed ham, pork belly, pâté, pickled vegetables, miso remoulade and queso fresco. The Cuban, in particular is a stand out (it has a double bread layer. Isn't that the dream?). And of course, anyone who knows me, knows that poke is a regular staple in my diet. Fresh from the ocean, this bowl gives us a real taste of place and has more than satisfied my poke craving.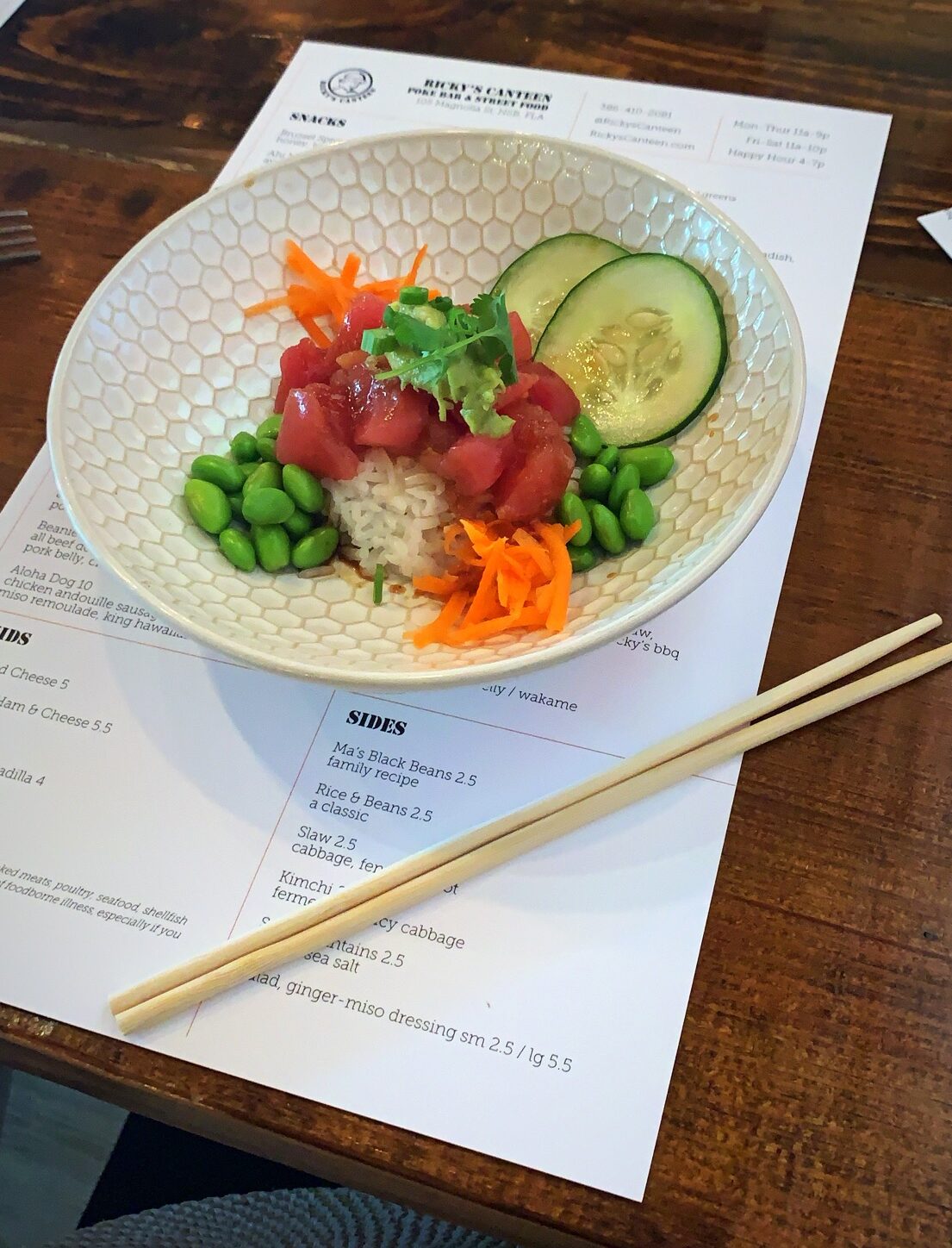 Riverpark Terrace
Next we visit Riverpark Terrace, its gorgeous outdoor area is like a cottage in the tropics, and perfect for a backyard dinner date. In fact, so romantic, its a sought after wedding spot. Everything on the menu is fresh and vibrant, locally sourced or plucked right out of the ocean.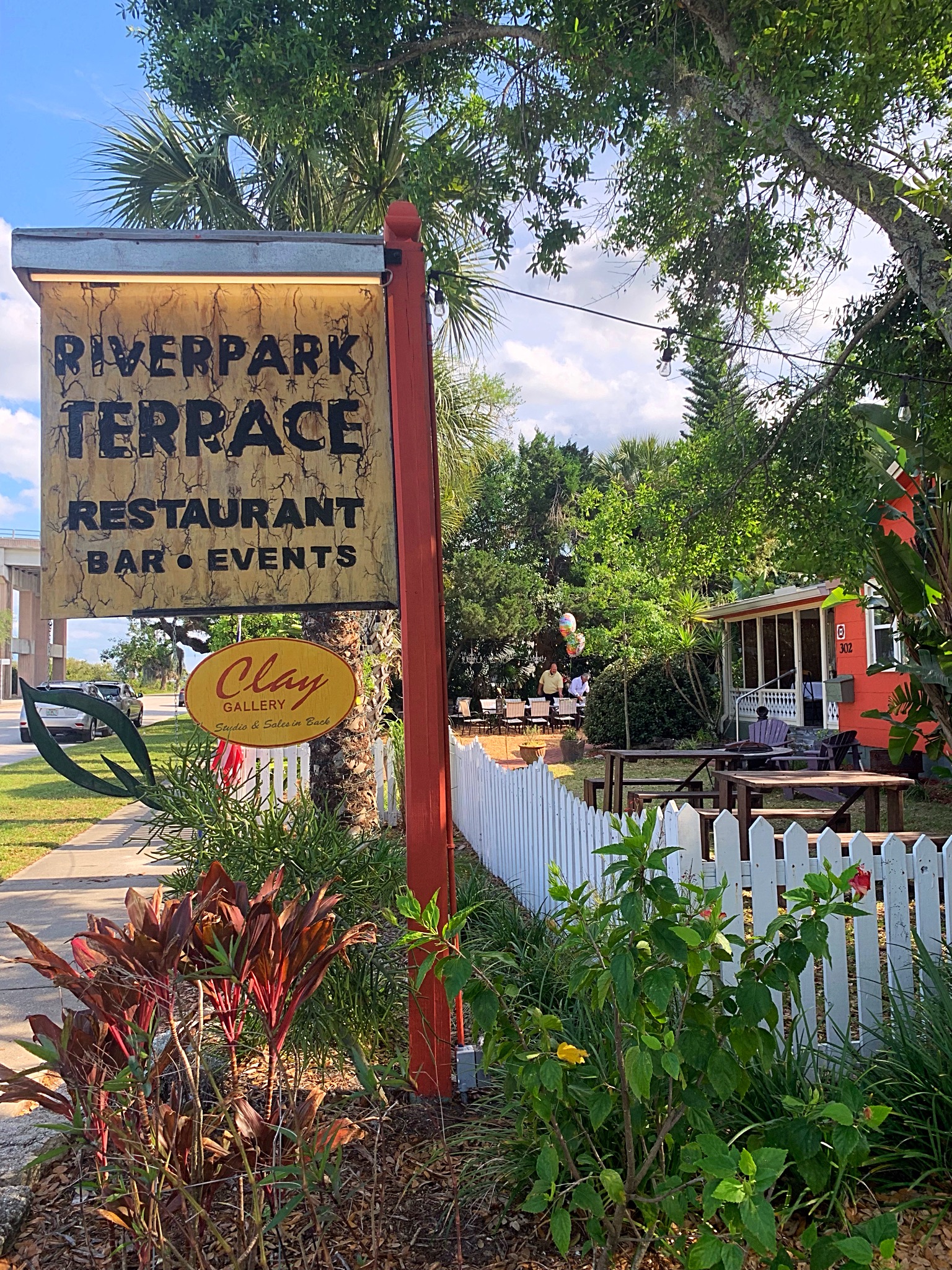 Specialties of the house include an exotic shooter of plump shrimp ceviche, and meaty duck tacos with a medley of veggies to savour with every blissful crunch. Cooked to perfection, the duck is enlivened with a light blueberry sauce that sings of Florida sunshine.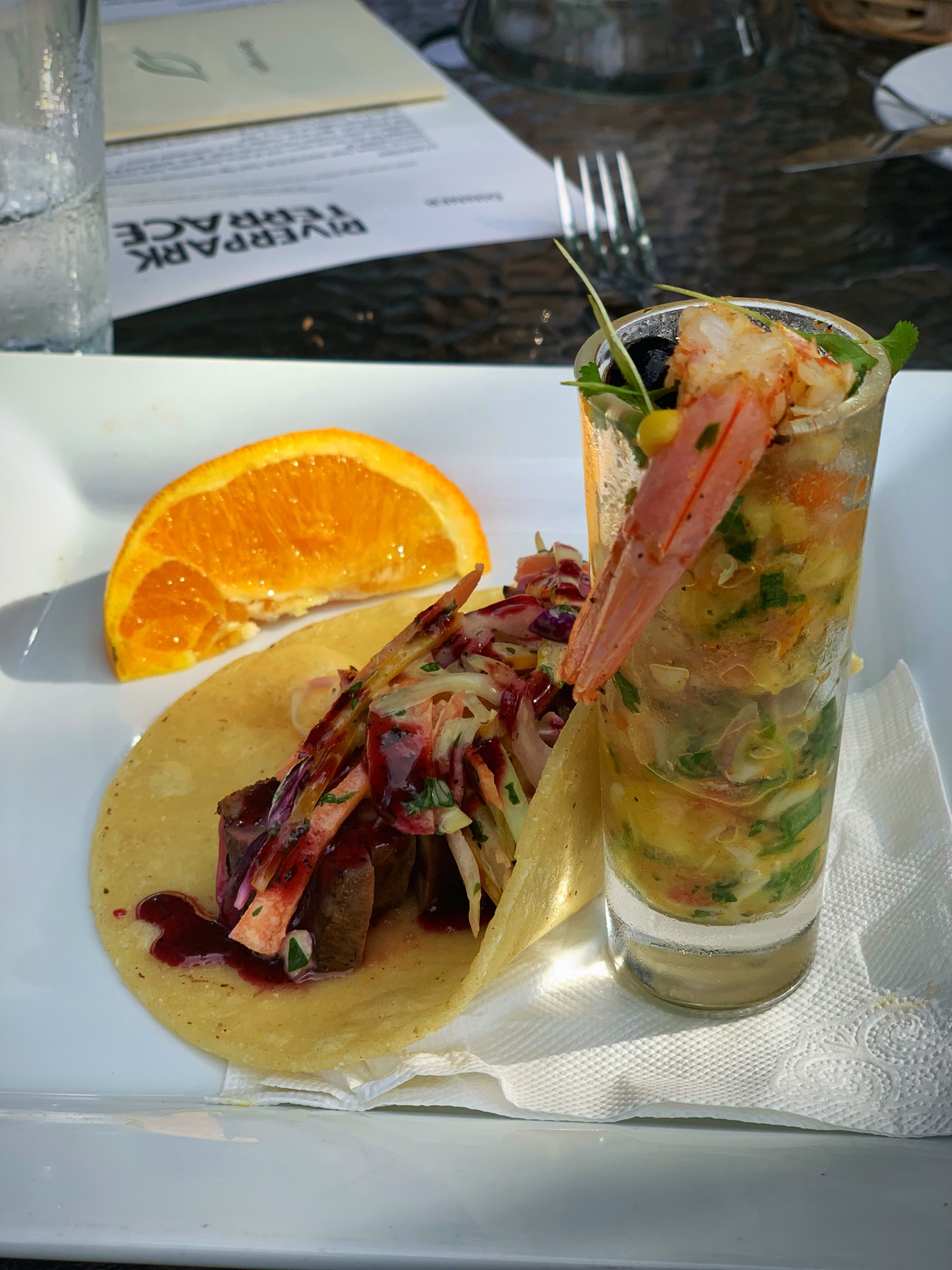 Thai Mango
After Riverpark Terrace, we head to Thai Mango. The atmosphere here is like a modern diner. "How will this be different from Thai restaurants we have back home?" I wonder.  Before I have a chance to ask, sweet aromas waft from the kitchen in the wake of dishes that appear as steaming palettes of colours and flavours, and I am tongue-Thai'd!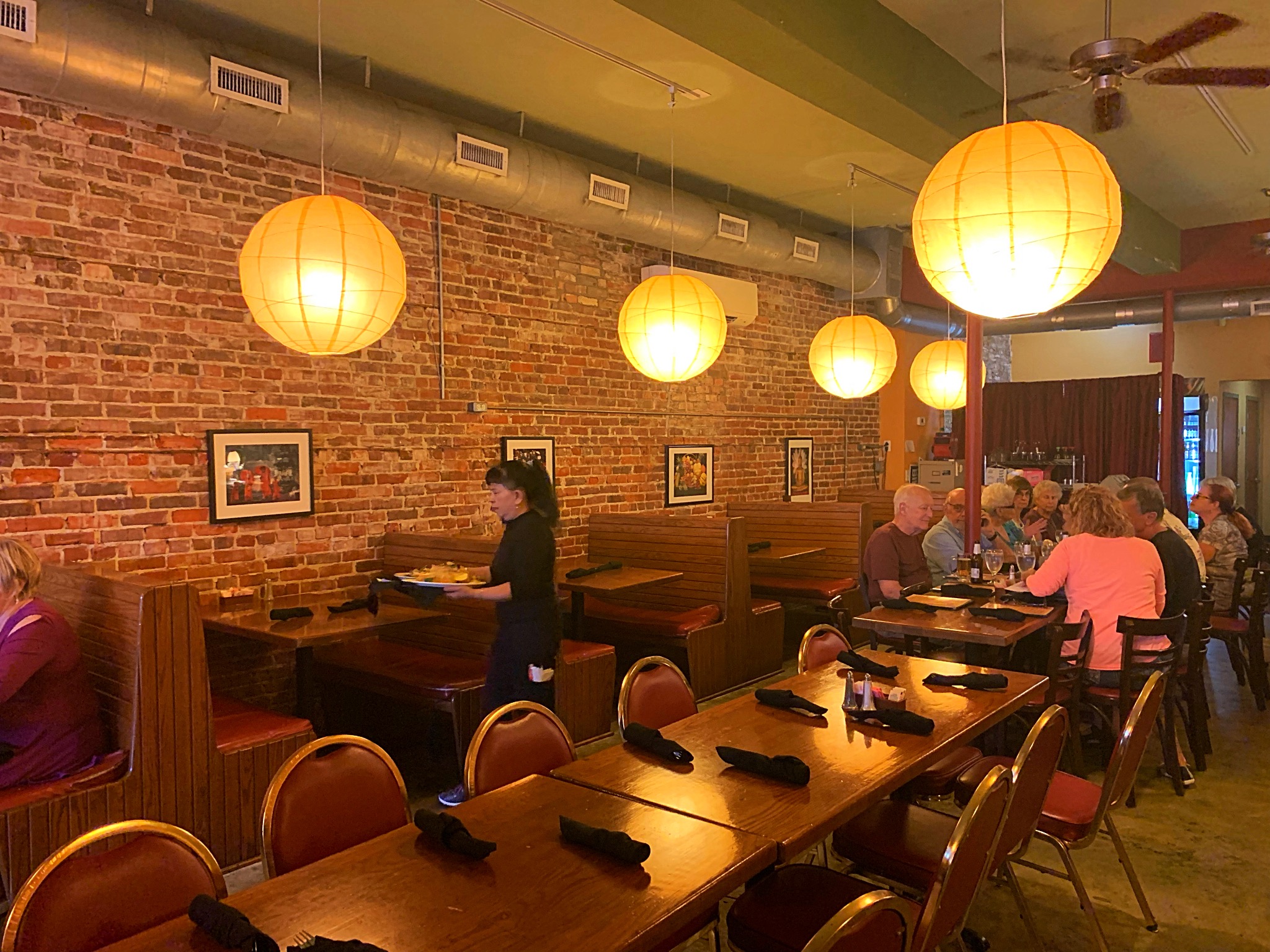 Vegetables luxuriating in a velvety red coconut-based Panang curry are accompanied by fried jasmine rice with a potpourri of ingredients served in a pineapple shell. A generous portion of Pad Kee Mow is a swift kick of Thai chili heat embracing a flat-noodle stir fry. You had me at "Sawasdee ka," Thai Mango. You had me at "Sawasdee ka."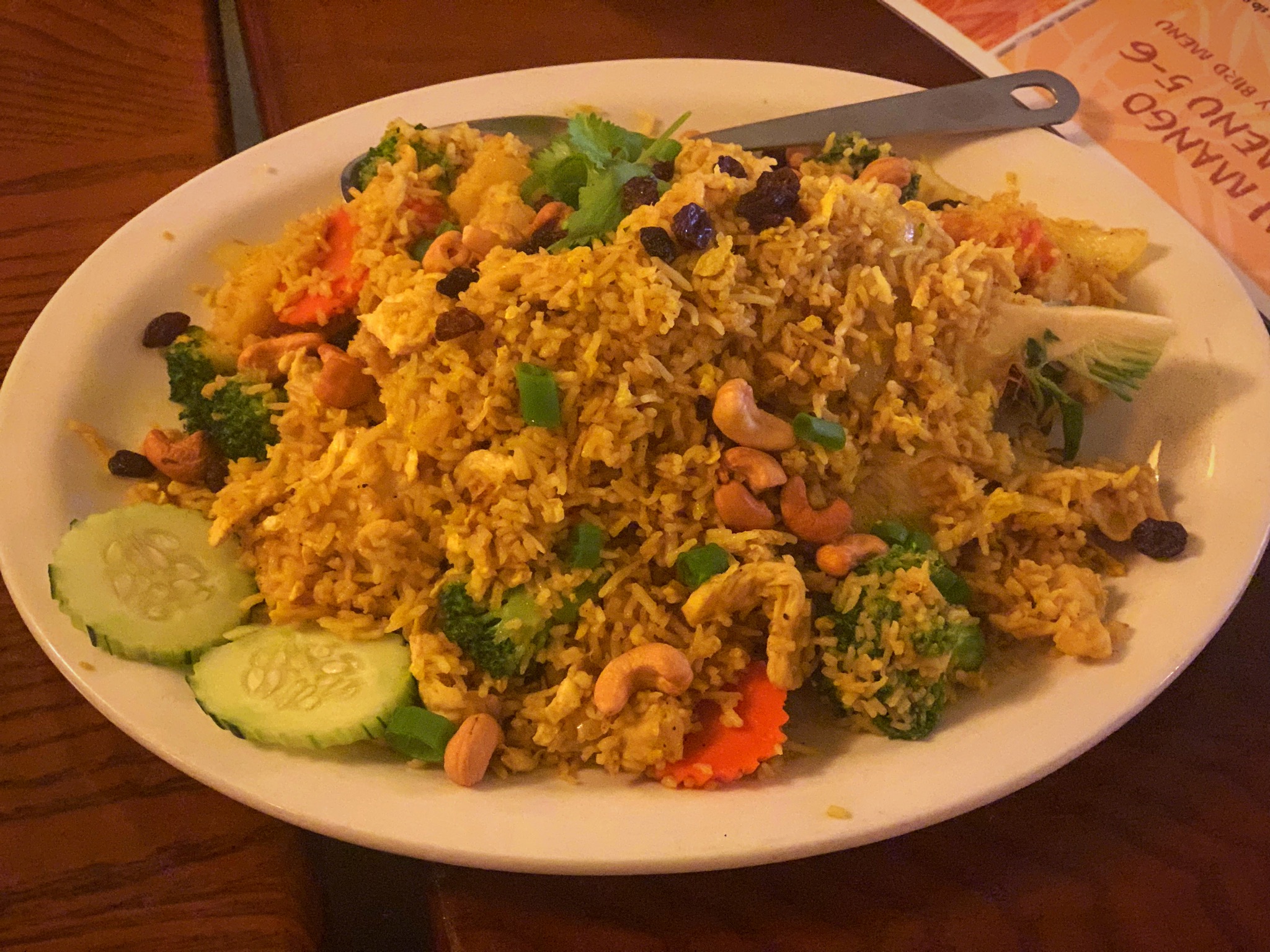 Canal Street
As we walk down Canal Street it unfurls into a network of quaint side streets, and I fall in love with each one of them. One-of-a-kind shops reveal an easy culture and eclectic vibe. Our last stop is a unique olive oil tasting at The Galley. Here we sample oils and balsamic vinaigrettes of every persuasion. Every flavour imaginable is available to satiate our culinary needs. My curiousity is piqued by their Dark Espresso and Dark Chocolate balsamics. Great gift ideas abound as I navigate through all their decor and housewares.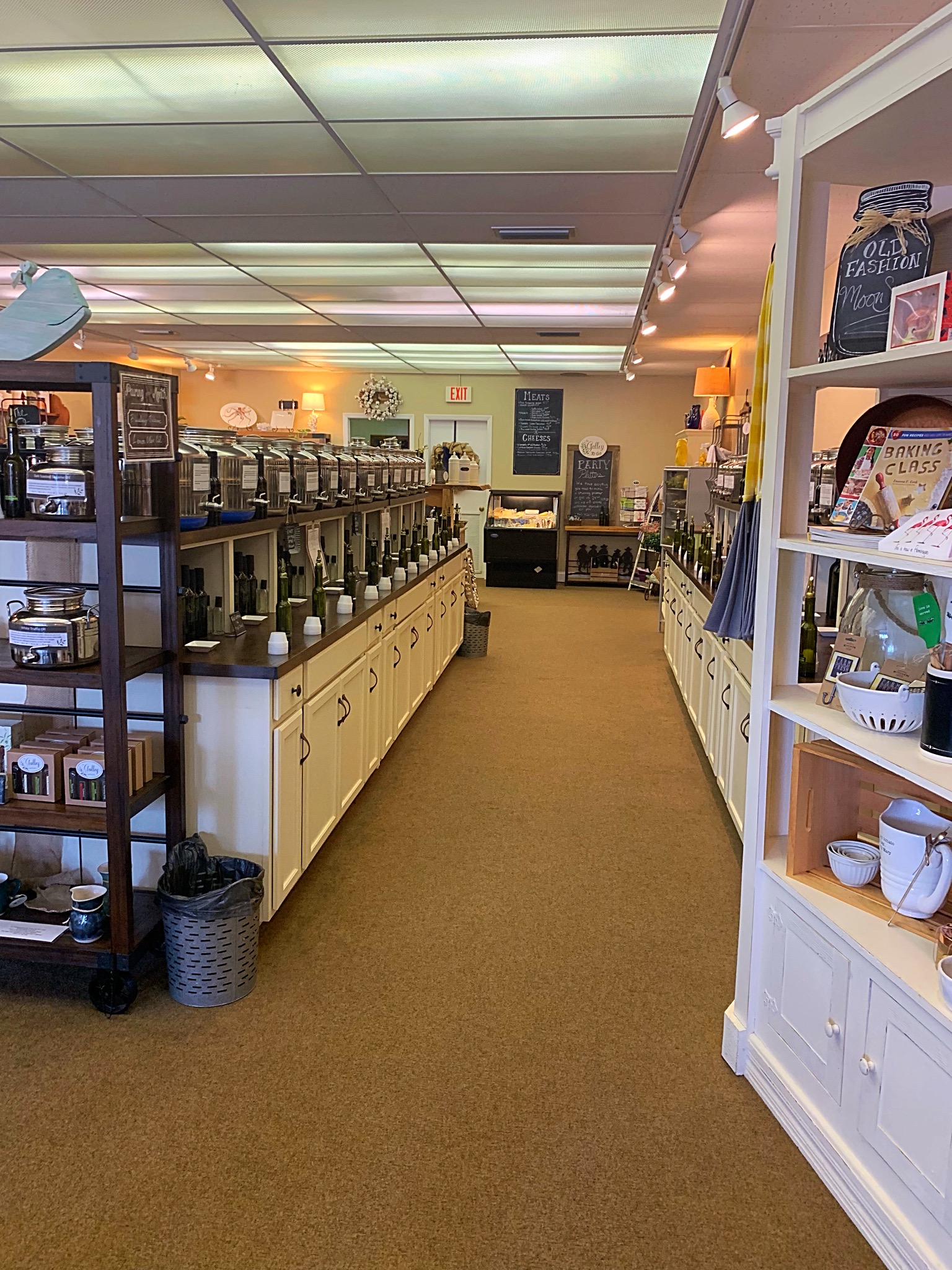 I don't need much encouragement to sample a blood orange brownie à la mode with a drizzle of blood orange olive oil. Its smooth mouthfeel makes my taste buds dance.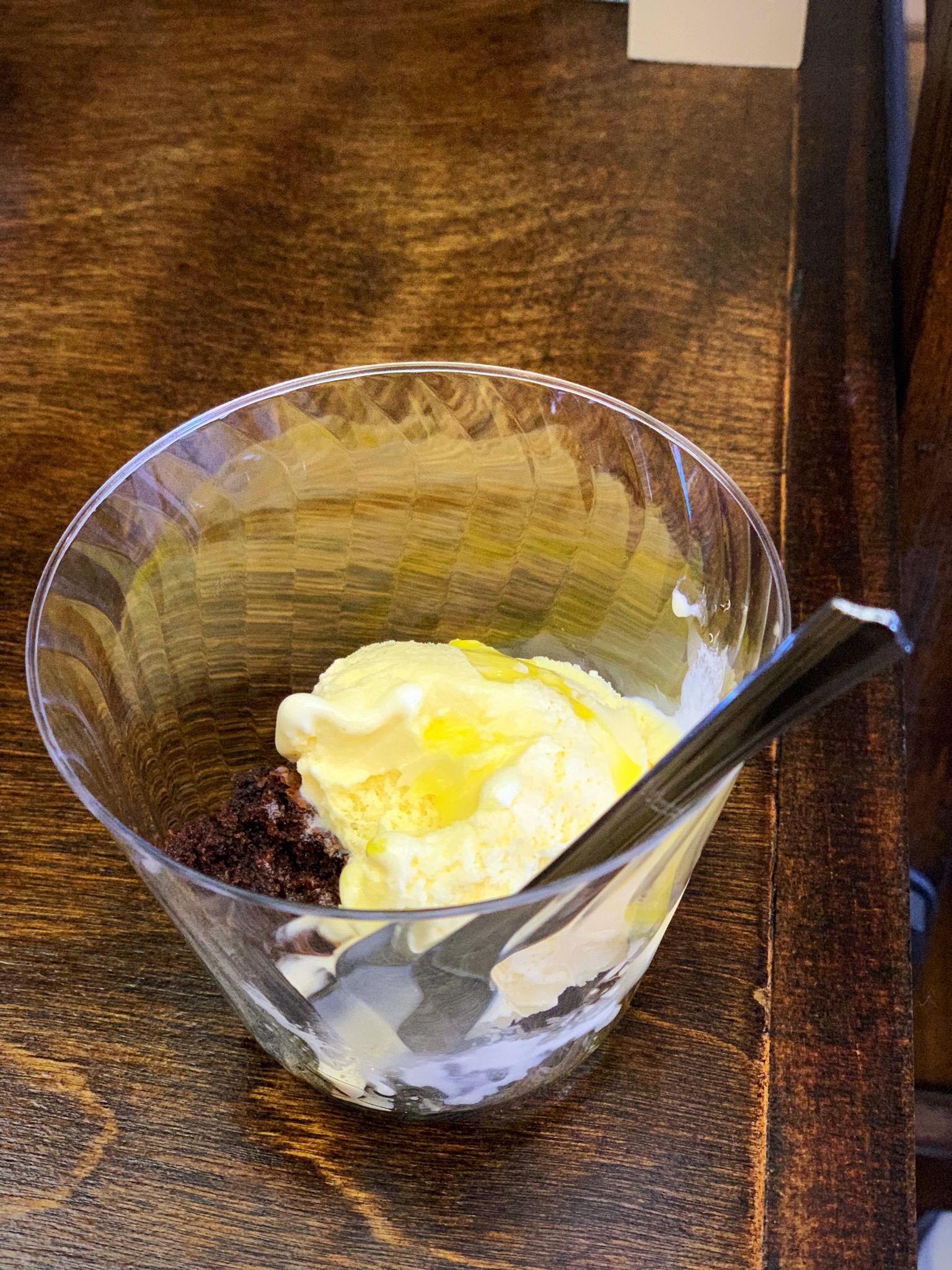 Florida's Foodie Destination
New Smyrna Beach is Florida's foodie hub, and the Eat NSB Food Tour is the best way to be immersed in it, to soak in all the beautiful sites and taste all that's being cooked up along the way.
Read more: