Reading Time:

4

minutes
California is a glorious place to eat breakfast foods – the sun is shining, the ingredients are fresh, and the people-watching is on point. Unfortunately, while we can't eat out at many of the places we'd like to, there are lots of all-day breakfast options in California that serve up sweet, savory, and everything in between with takeout and delivery.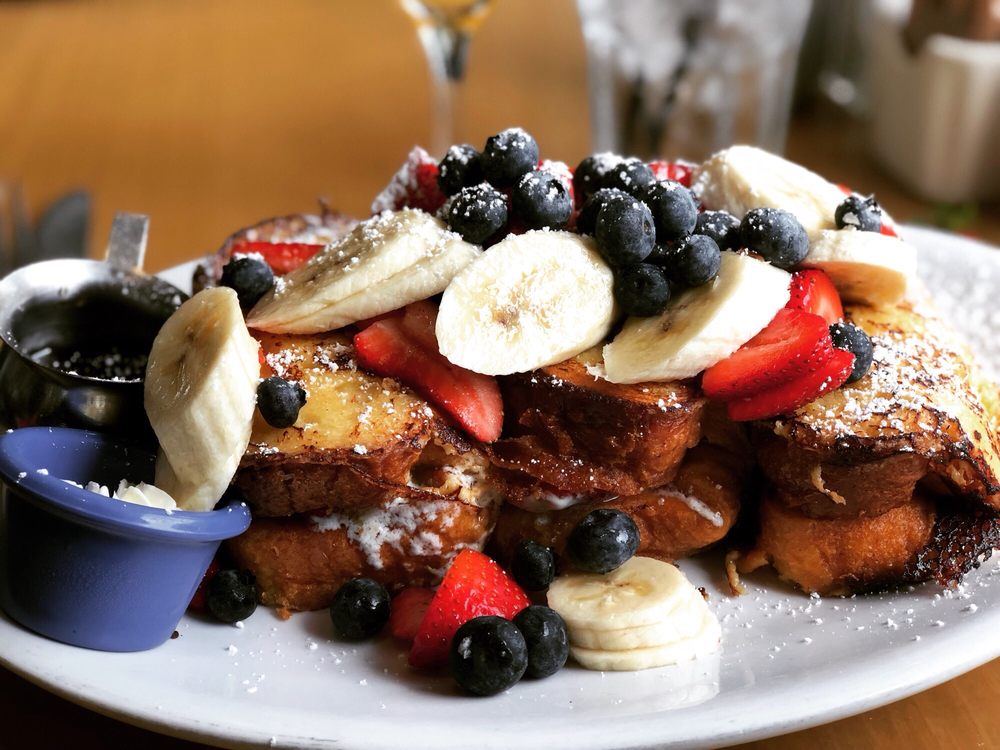 Based in La Jolla since the 1990s, The Cottage is all about classic Californian cuisine done right. Their stuffed French toast is heavenly, or perhaps you're in the mood for a tuna melt upgrade, swapping for crab instead and topped off with cheddar, avocado, and tomato, all served on crunchy sourdough. Since you can't enjoy the airy dining space, take your food out to the porch and bunch on one of their specialties. Fish tacos are always a hit here, as are the breakfast scones and the raspberry-millet muffin which often gets a special shout-out. Baked goods are the unsung heroes of The Cottage, but savory dishes are just as lip-smacking.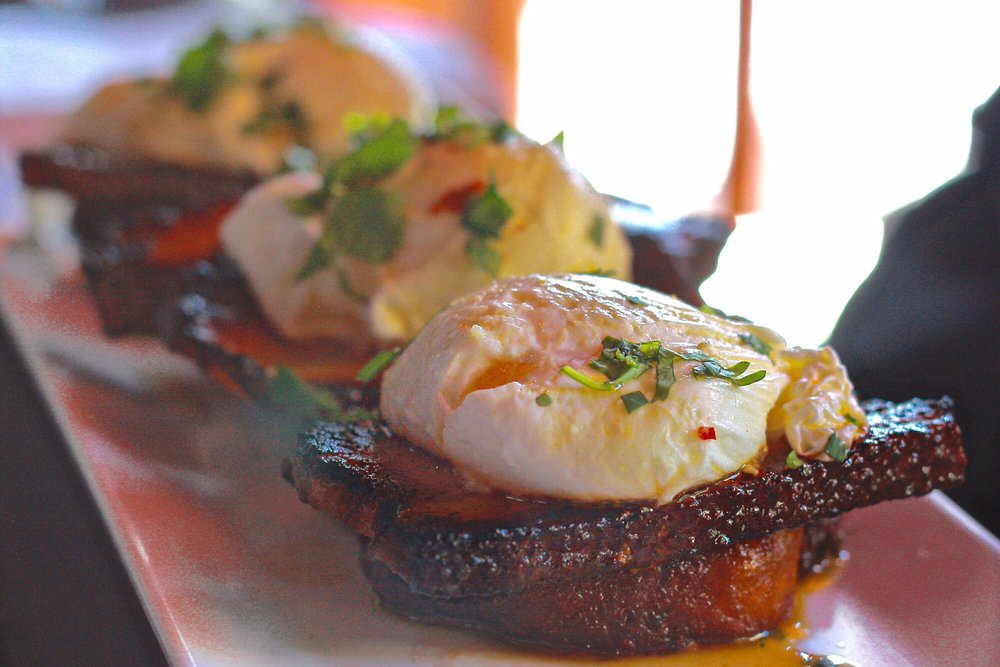 Werewolf might be considered a pub by some regulars, but that's just because they haven't indulged in the delicious weekend brunch that lasts until 3 pm.  Located in the Gaslamp Quarter, this SoCal destination serves up tasty country fried steak and biscuits with gravy, but outside these Deep South specialties, you can find dishes a little further south, like huevos rancheros (quesadilla style) along with chilaquiles roja. If you're a meat-lover, consider the Pork Belly Benedict, which blends the juicy base with a fluffy potato cake, cherry tomatoes, and poached eggs, all topped off with cilantro and maple glaze. Werewolf never shorts you on flavor, and that's why they're a San Diego breakfast staple for many.
Brenda's French Soul Food, San Francisco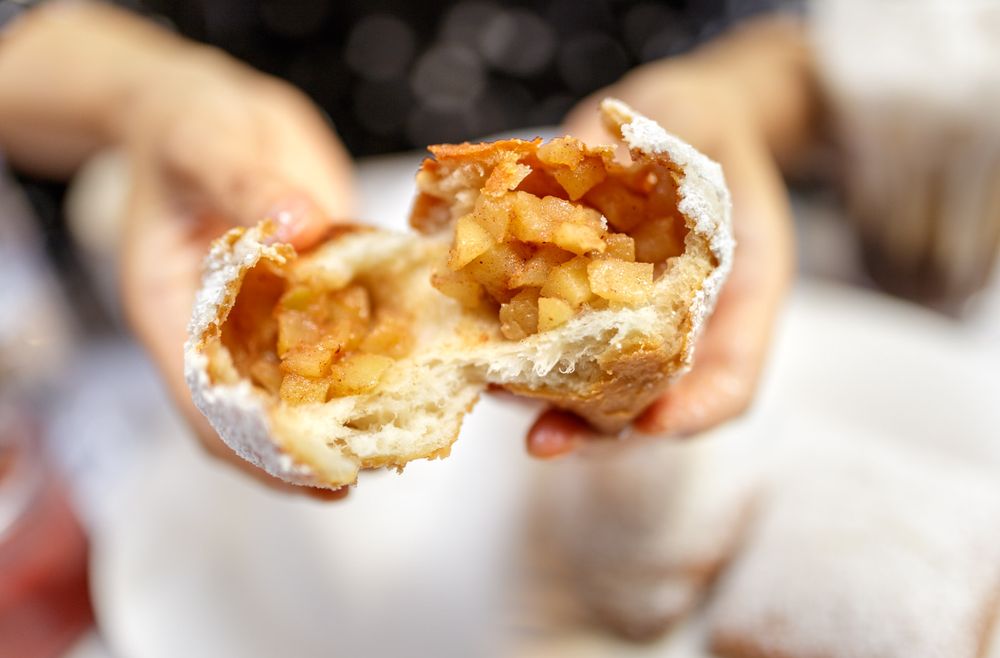 Brenda's is our favorite simply because of how many quality breakfast options they offer, including a separate brunch menu and one labeled "In Between" eats. The Creole-style restaurant also has a whole section dedicated to stuffed beignets, offering everything from a crawfish, cayenne, and cheddar-scallion rendition to a granny-smith and molten Ghirardelli option. Consider the beignet flight since deciding might take hours. The creative menu options cooked up by the chef from New Orleans also include shrimp and grits, fried chicken eggs Benny, PO boys, and a butter pecan French toast that's not to be missed.  They open at 8 am sharp, so place that order before these comfort food delicacies sell out!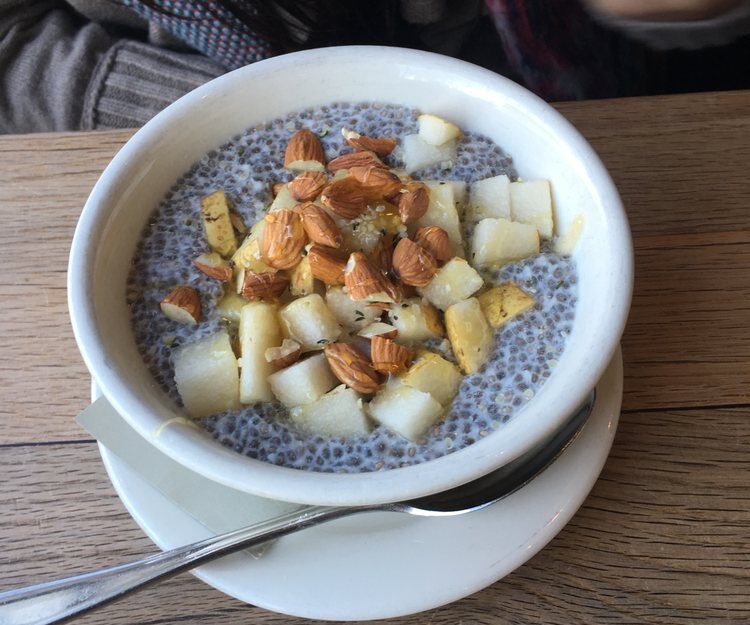 This rustic farm-to-table breakfast and brunch joint is currently open for takeout options and conjures up nutritious fare that.  With locally sourced ingredients, followers run to this location to thrill their taste buds in every way possible. The most famous dish would be the cloud-like lemon and ricotta pancakes, but the cold-smoked salmon toast is a close second. If you're trying to stay virtuous, consider light possibilities like almond milk chia seed pudding, fortified with coconut, bee pollen, nuts, and banana. Home fries are also a must-try, and taste fantastic with an order of their prosciutto and gruyere toast, finished off with a chili-garlic fried egg. We're starving just writing about it!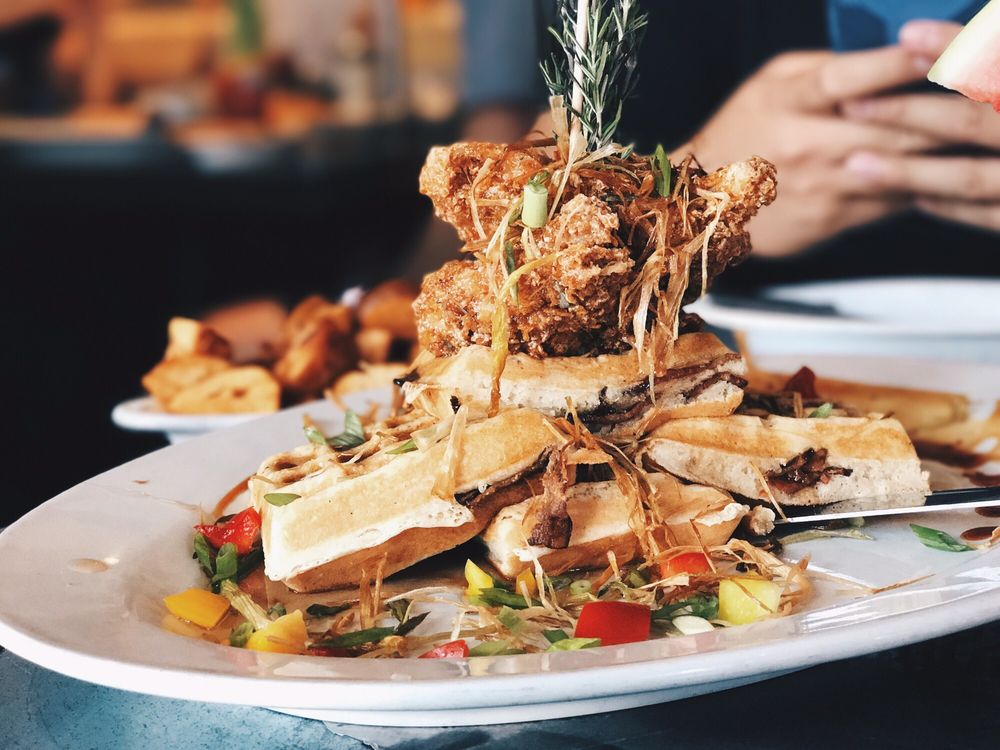 Known for their famous fried chicken waffle tower, Hash House A Go Go might not be the best option if you're trying to practice self-discipline right now. They're all about making things jumbo-sized, and have carnivore specialties that look fit for an eating competition. Don't worry, if you like your large portions meat-free, they have massive pancakes that are close in size to a tractor's steering wheel. Besides that iconic crispy tower, you can stuff your face with hand-hammered pork tenderloin, a stuffed burger, or meatloaf that's made completely from scratch.
Read more: