Reading Time:

1

minute
The other day when I was waiting for my S'mores Chai Latte at DAVIDsTEA, I didn't want to stand awkwardly at the counter. Instead, I perused the wall of their massive tea accessories collection. As I searched through these items, I realized that the DAVIDsTEA team has thought of everything. Here are some of the most niche things that I found.
Tea Apothecary Kit
If you're bored with the infinite tea creations that you can find at every DAVIDsTEA, fear not. You can make your own tea recipes yourself now. DAVIDsTEA leaves it in your hands to perform some tea witchery.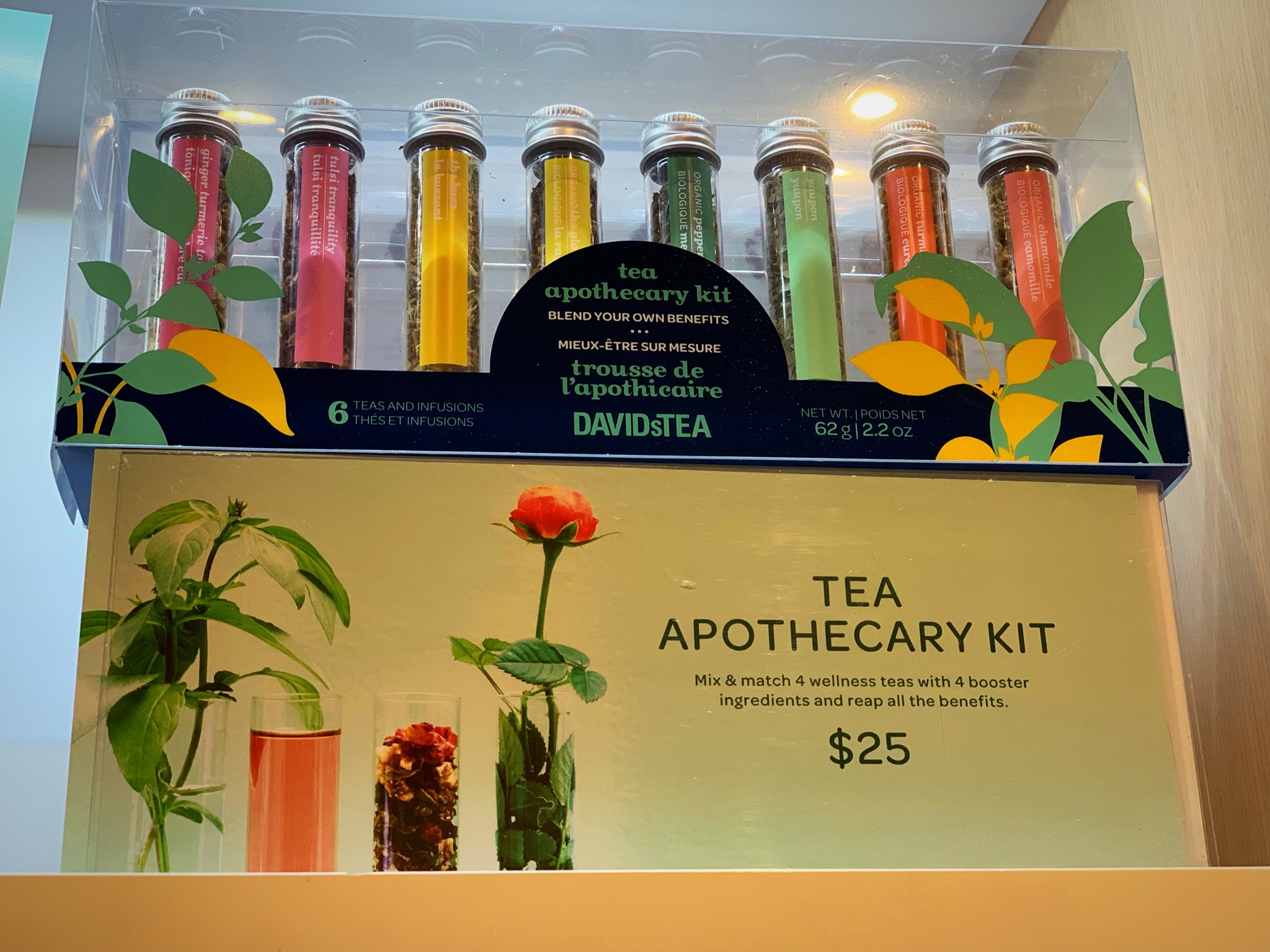 Matcha To Go
If you simply don't have time to make a cup of matcha and transfer it to a travel mug, DAVIDsTEA's got you. Now there's a contraption where you can do it all in one.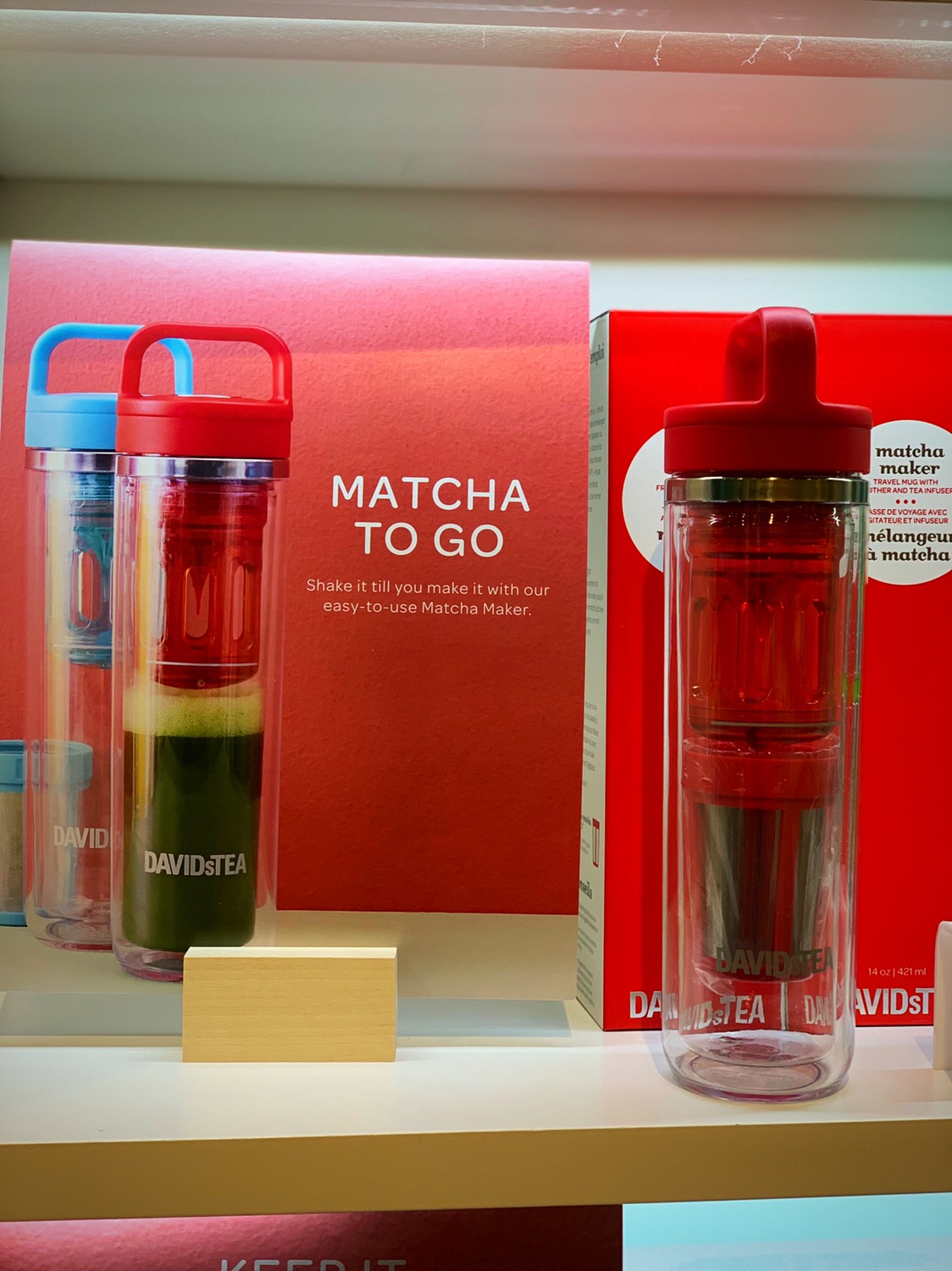 Iced Tea Press
Clearly, there's a pattern here with these on-the-go cups. This cup makes iced tea on-the-go for all you iced tea obsessed folks (guilty).
The Most Niche of the Niche
Work It
I never considered chugging a cup of tea before my workouts. They went deep with this one, and even topped it all off with a wristband you can wear during your work out! Who are these creative geniuses behind DAVIDSTEA and do they want to grab a cup of matcha to go tea with me?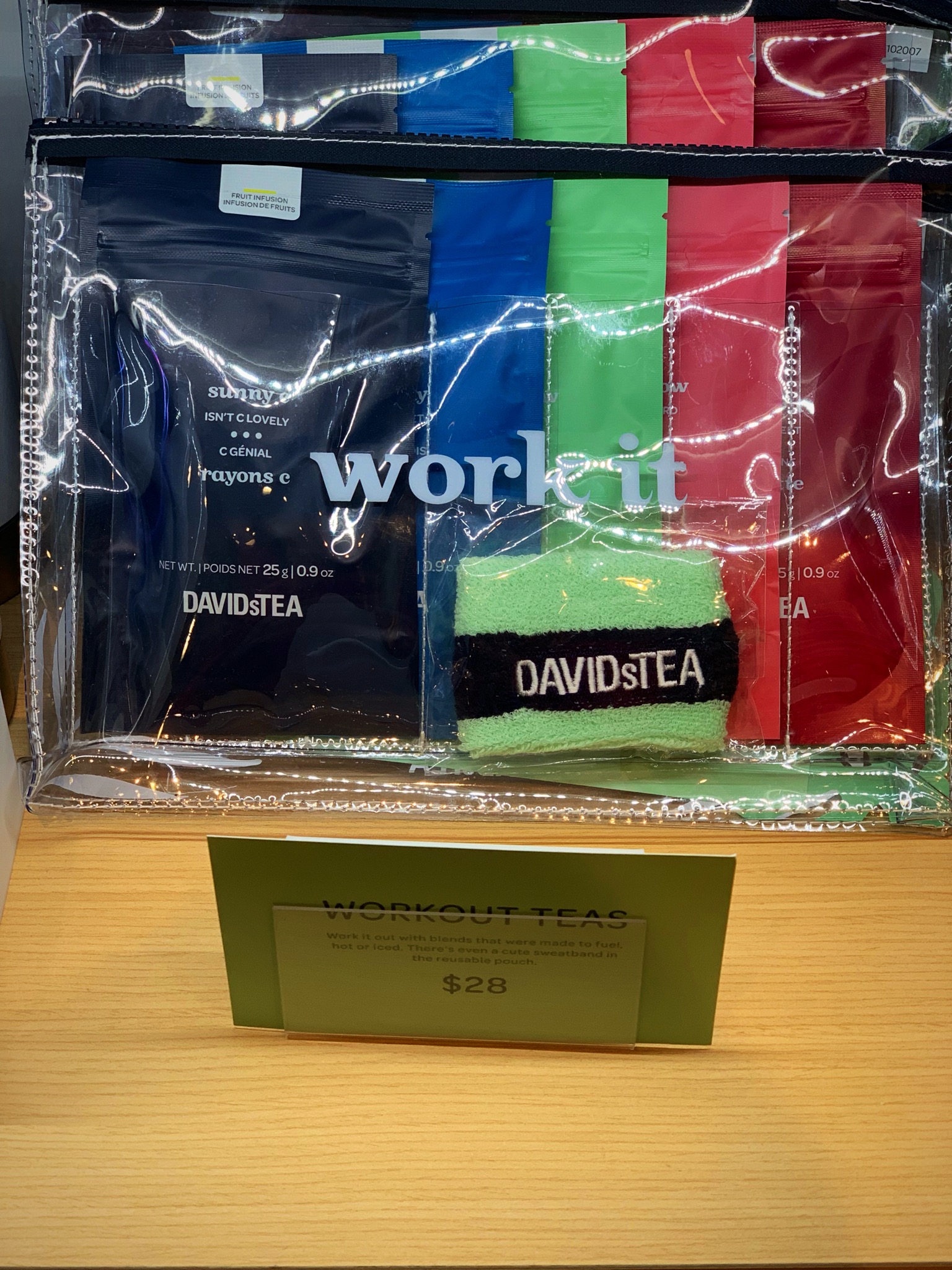 Read more:
TIFF: Movies and Cocktails