Canada has chosen its newest challenger to fight for culinary glory. In a high-energy, two-hour cooking competition Chef Samuel Sirois triumphed over his competitors with his modern interpretation of a Quebec classic: The humble Tourtière. This win awards him the chance to compete in the 2021 Bocuse d'Or in Lyon, which many call "the Olympics of the Culinary World".
The event took place at the RC Show, an annual foodservice and hospitality event at Toronto's Exhibition Place. While previous Canadian contenders were chosen by a panel without a qualifying competition, Bocuse d'Or Canada decided to change their practices and hold a public finals competition. The challenge: Create a Bocuse-worthy interpretation of a Tourtière featuring duck as the protein.
Three chefs were selected amongst more than a dozen entrants by Bocuse d'Or Canada's Board of Directors: Chef Gene Cormier, a New Brunswick-based, but well-travelled chef, who formerly served as Chef de Cuisine at The Plaza in New York City. Chef Tarik Belmoufid, Chef-Owner of Bistro 1843 in Montreal. And Chef Samuel Sirois, Chef Enseignant (head teacher) at the Institut de Tourisme et d'Hôtellerie du Québec. Since Bocuse d'Or competitions are always a team effort, each chef was assisted by a sous-chef. All three of the assistants were students of the culinary arts program at George Brown College.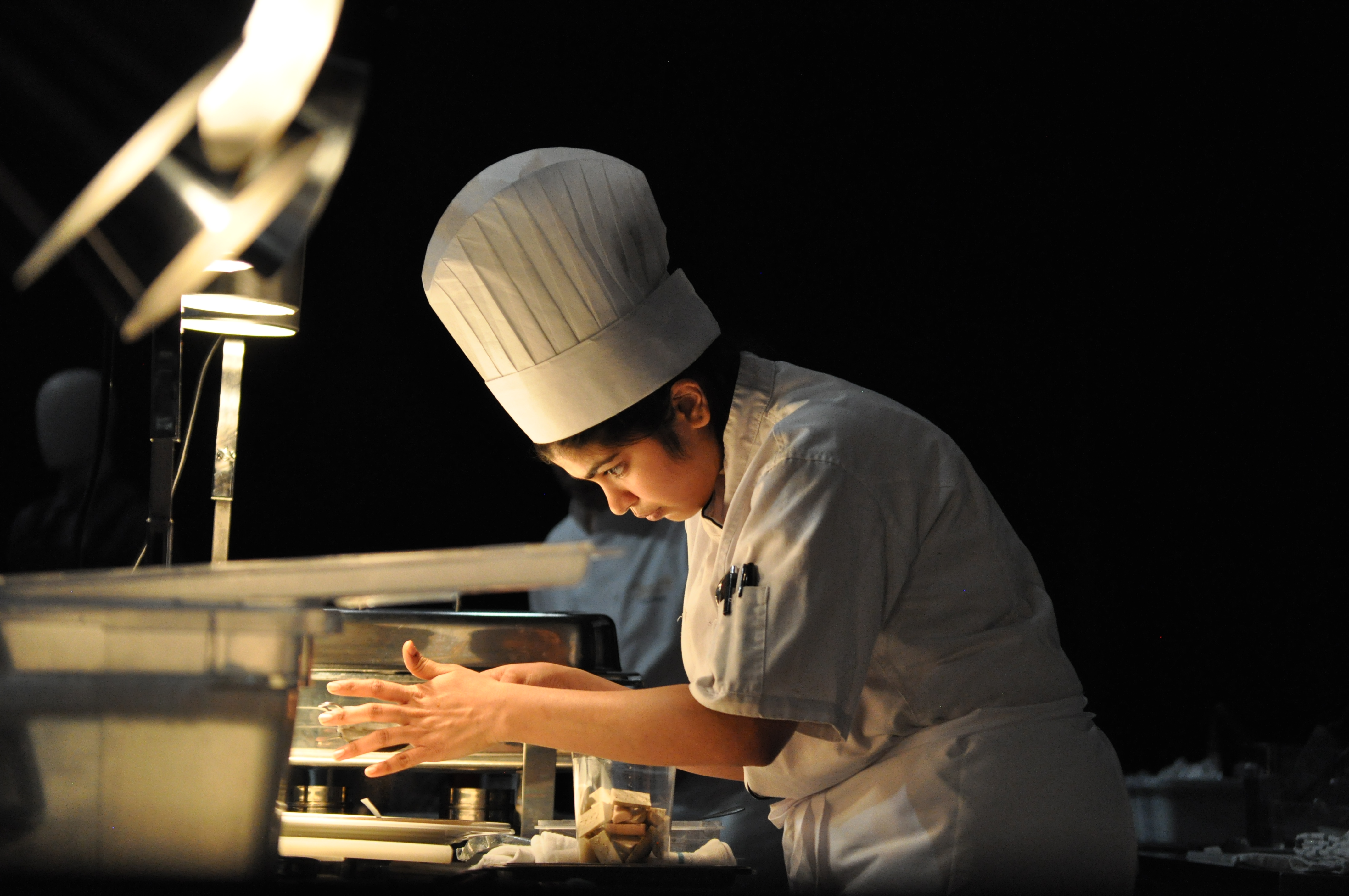 The approach the three chefs took to interpret the Tourtière challenge were varied both in taste and presentation. Chef Cormier infused his dish with flavours of his time spent in the Middle East and Asia calling it "Spice Route Tourtière". Most notably, he replaced the traditional pie crust encasing the filling, with rice paper and spiced the duck breast with both Persian and traditional aromas. Chef Belmoufid's "Winter Promenade" tourtière featured an orange and juniper rubbed duck breast baked in pine essence crust, a turmeric potato fondant with duck ragout, and replacing the more common tomato-based condiments, an apple, sesame and ginger relish.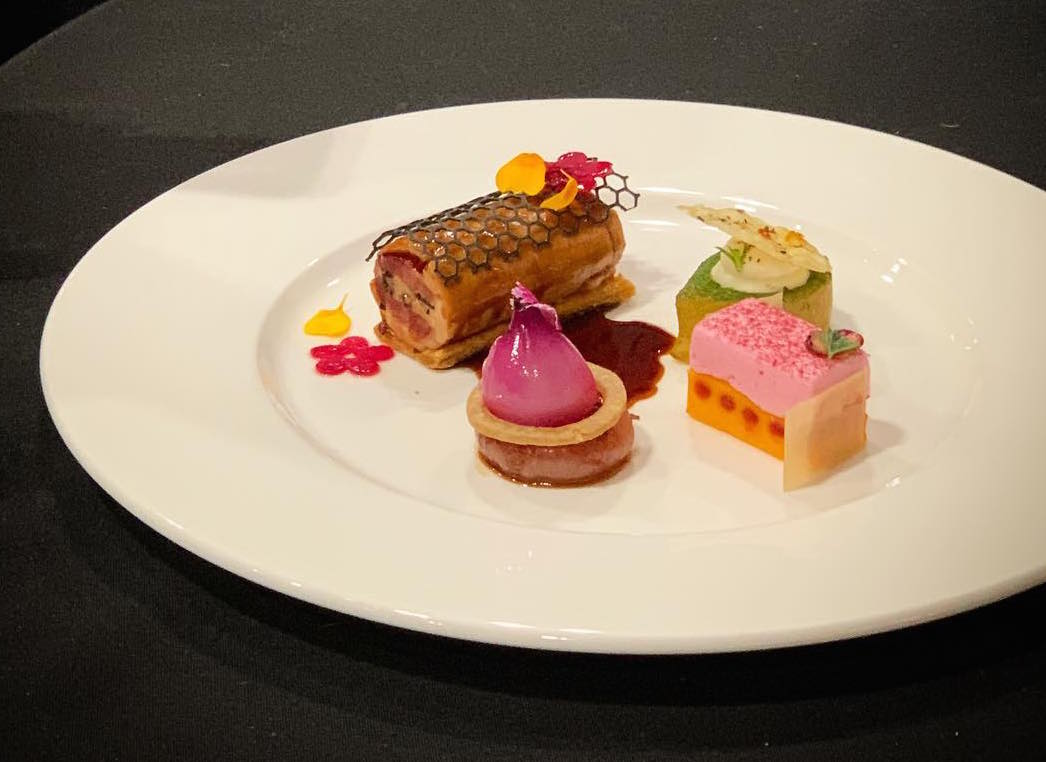 Both these dishes however, lost out to Chef Samuel Sirois' holidays-inspired creation. The star of his plate was a tourtière-spiced duck, accompanied with duck heart potatoes, onions stuffed with onions and a cranberry, carrot and ginger garnish condiment. This picture-on-a-plate is more than Bocuse-worthy.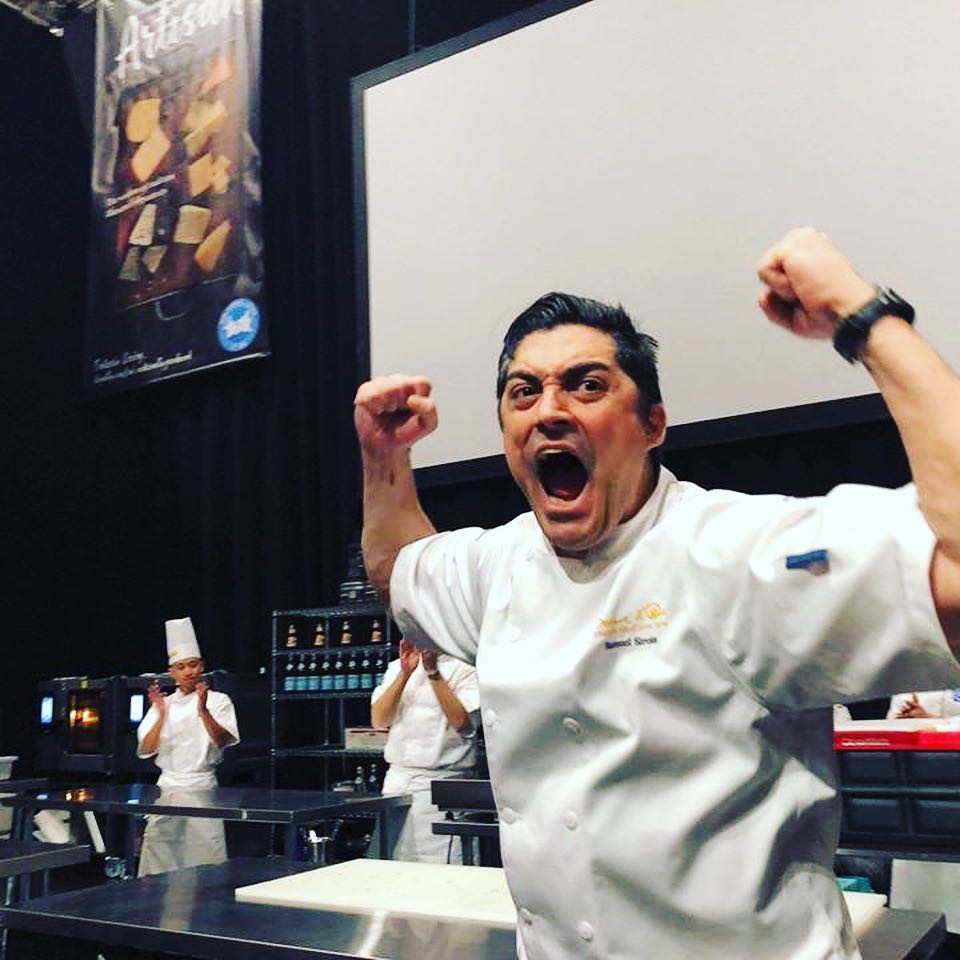 Sirois, pictured above in the moment the results were announced, did not only win a new set of knives and the choice between a new blender or a stand mixer, but now personally represents Canada's culinary tradition to the world for the next two years.
A Murderer's Row of a Jury
Just like in the French original, the competition was judged by a high-caliber jury of culinary professionals: Michelin-starred Chef Alvin Leung, of Masterchef Canada fame. Top Chef and Iron Chef judge, and founder of FollowMeFoodie, Mijune Pak. Jean-Pierre Challet, chef-owner of Ici Bistro in Toronto, and author of the One Pot French cookbook. Chef Trevor Ritchie, who just returned from France having nabbed 13th place in this year's Bocuse d'Or finals. Thomas Delannoy, President of the Board of Directors of Bocuse d'Or Canada. And, last but not least, Chef Lynn Crawford of Top Chef Masters and Restaurant Makeover fame, who was called away mid-competition and replaced by long-time sustainable seafood ambassador and Ocean Wise Executive Chef, Ned Bell.
The Bocuse d'Or Competition
For the average North American, Bocuse d'Or might not be very familiar. In Europe however, the longest-running culinary competition, is a big deal among self-proclaimed gourmands. It has the potential to provide a country and its cuisine with international acclaim and increased interest from the global foodie scene.
Created by Paul Bocuse and Albert Romain in 1987, the initial mission of the competition was to help get chefs out of the kitchen and into the limelight. The "Olympics of Culinary Arts" is known to demand the highest standards of excellence, two years of training and a well-oiled machine of a team to impress the Michelin star judges. The next iteration of this spectacle is set to take place in early 2021.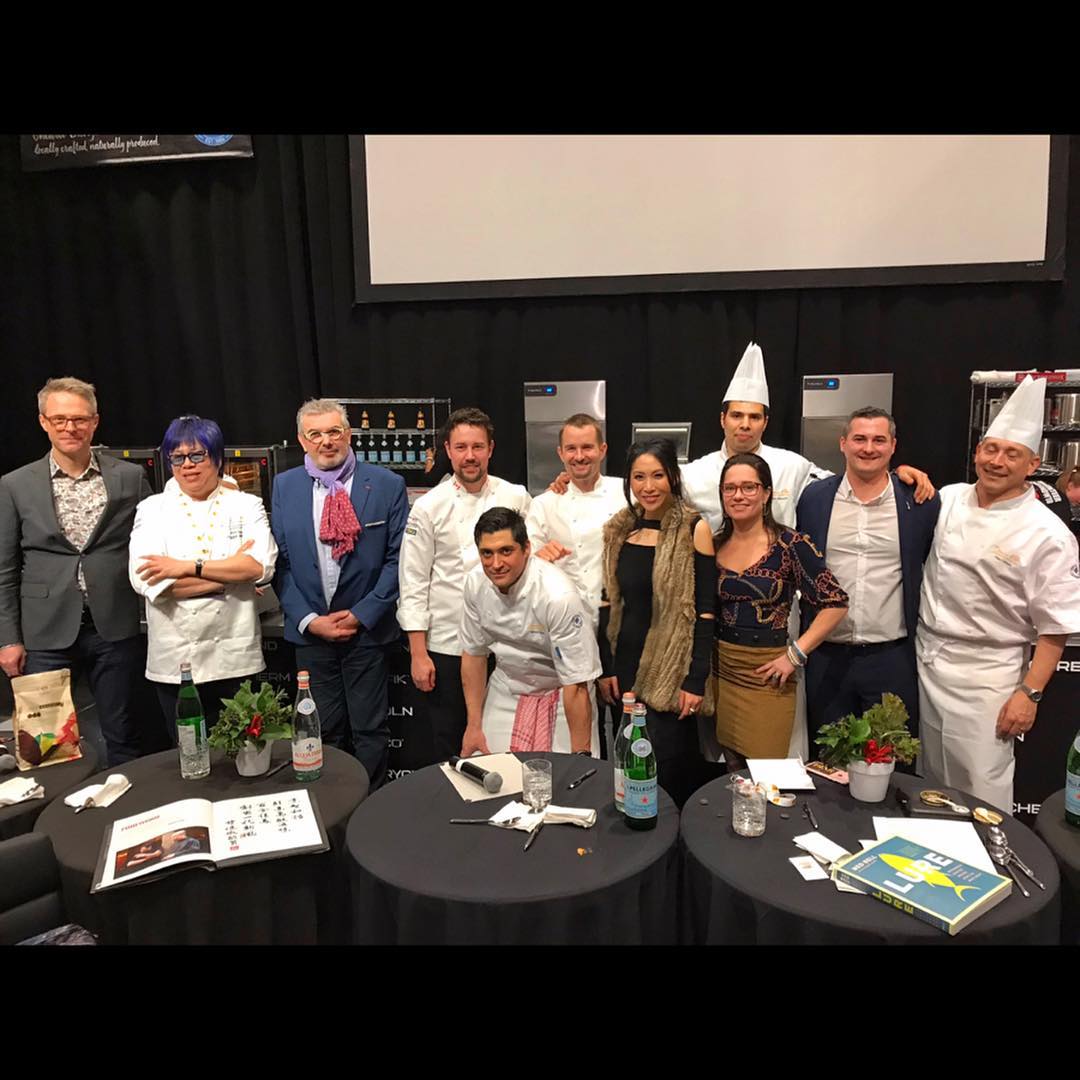 Read More:
The Foie Gras Trail in Dordogne, France
DINE's Favourite Things
Chef to Watch: Romain Avril