Reading Time:

2

minutes
By now, you've probably heard of cat cafes, raccoon cafes, owl cafes, and even corgi cafes, but you've likely never heard of a pig cafe. This past March, Japan become home to the first-ever piglet cafe. Located in the Meguro ward of Tokyo, Mipig combines the best of both worlds: coffee and adorable pigs.
Mipig Cafe is the result of a successful crowdfunding effort that raised 4.7 million yen. The Tokyo coffee shop officially opened on March 1 to the delight of locals and tourists alike.
It is being run by a pig breeder in nearby Yamanashi Prefecture who first imported micro pigs from the United Kingdom earlier this year. The idea behind the cafe is to familiarize its patrons with the concept of micro pigs as pets. Currently, pigs are seen as livestock and associated with farms in Japan, versus being seen as pets as is more common in North America.
What can you expect when you enter Mipig, you might be asking yourself? Well, unlike a cat cafe with plenty of lounging cats, the piglets at Mipig are full of energy, so you are in for a playful afternoon, more akin to a dog cafe experience. At the start of each time slot, the piglets can roam free in the cafe, and they won't be afraid to come right up to you and take a sniff. Some will even want to cuddle, and you can pretty much guarantee they'll want to climb all over you.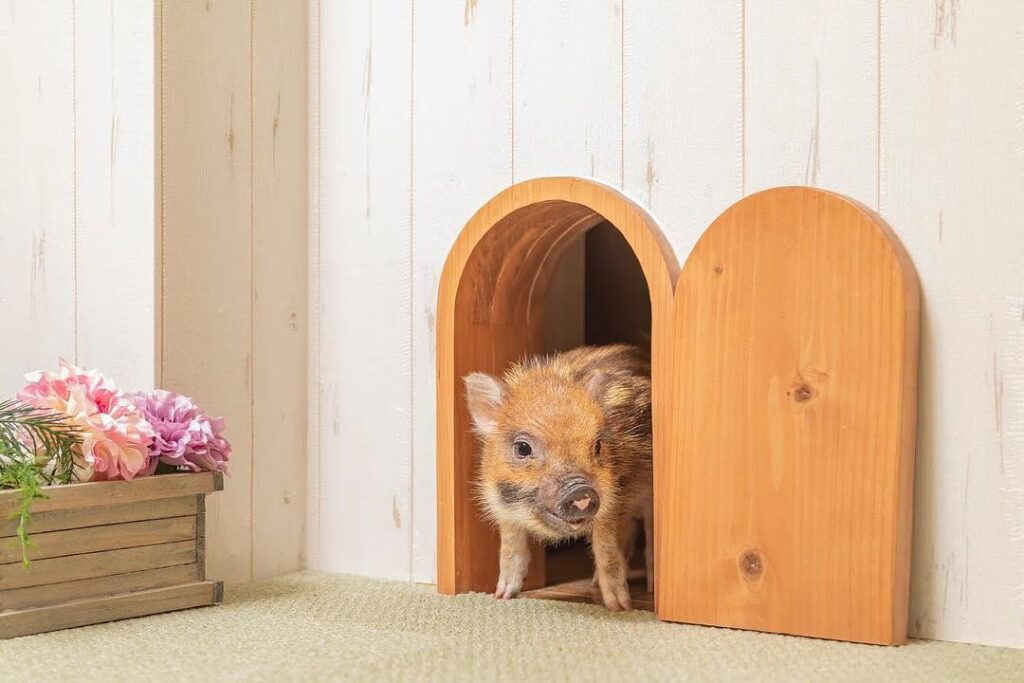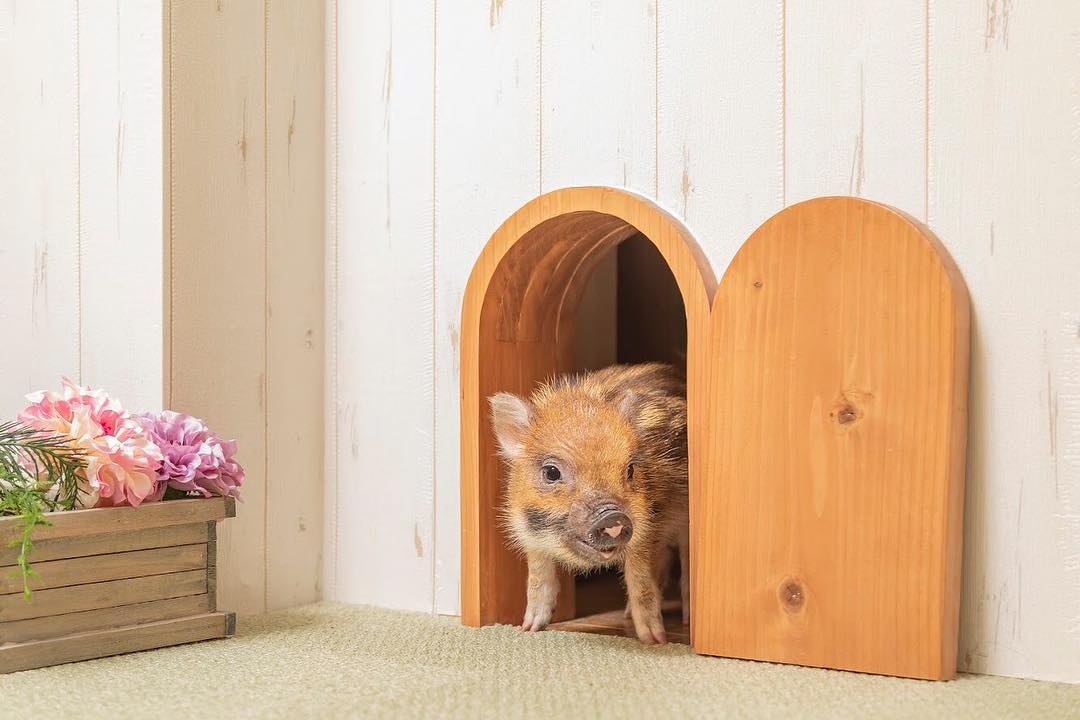 Mipig's resident pigs, nicknamed "teacup pigs" are young and small enough to fit into a teacup. They are not a specific breed of micro pig; they will become larger as they grow, weighing up to 40 kilograms each.
More than just adorable piglets, the cafe itself features lots of natural light, wooden accents, and greenery, plus an array of pig-themed drinks and desserts. The purchase of a drink is required, but most options are relatively inexpensive.
Things to know for your future visit: Bookings can be made online in advance as each patron is given a specific 30-minute time slot (additional 30-minute time extensions are available at a cost).
If you've ever dreamed of owning a teacup pig or just have an obsession with small, cute animals, Mipig should be added to your bucket list ASAP!
Read more:
Yamagata Beef at Han No Daidokoro in Tokyo
Imperial Tokyo